Whilst Scotland is the undisputed home of whiskey distilleries, Tasmania has its fair share of exceptional producers too. Thanks in part to its temperate climate and the huge resources of peat and barley that are readily sourced on the island.
With a mix of big-name distilleries, and small batch manufacturers, the industry is thriving. With Tasmanian Scotch being all the rage right now. To the point that an increasing number of people are tackling the Tasmanian Whisky Trail every year.
Rather than simply purchasing a bottle online, or in your local BWS, arguably the best way to experience the Tasmanian whisky scene is to partake in a distillery tour. Doing this will not only allow you to taste some exquisite drams, you'll also get to discover the process of how this fabulous spirit is made.
With that thought in mind, here are 18 of the Best Whiskies Distilleries in Tasmania. Visit any of them and you won't be disappointed.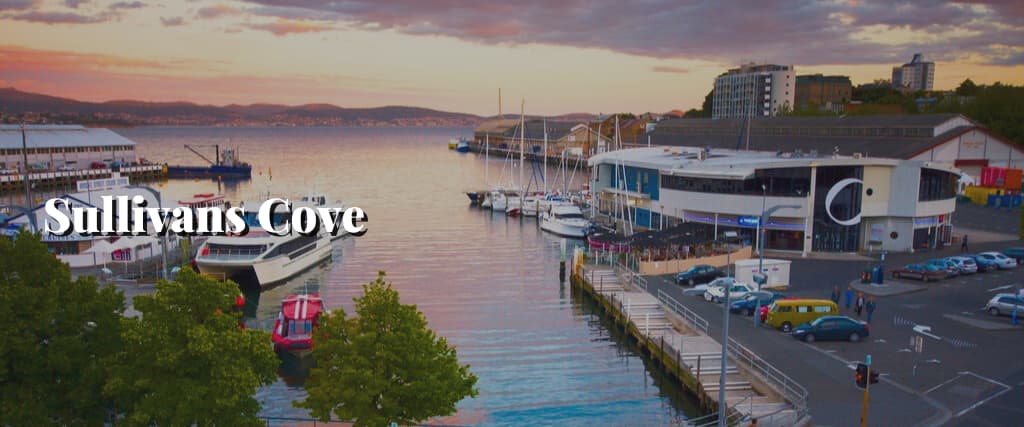 Sullivans Cove
Address: 1/10 Lamb Pl, Cambridge TAS 7170
Probably the most famous of all the whiskey distilleries in Tasmania, Sullivans Cove was launched in 1994. Which makes it the oldest commercial producer in the state.
The company that put Australian whiskey on the world map, they are known for its American Oak Single Cask. Which was the first Aussie-made whiskey to be characterised as 'liquid gold' in Jim Murray's Whiskey Bible. Their French Oak Single Cask Tasmanian Whisky was also the 'World's Best Single Malt' winner at the World Whiskies Awards in 2014.
Originally based in Hobart, the company has recently relocated to Cambridge in a bid to streamline and strengthen its operations.
Distillery Tours: Daily by appointment from 10 am – 4 pm
7K Distillery
Address: 2/33 Pearl St, Derwent Park TAS 7009
7K Distillery is one of Tassie's newer distilleries, but it has quickly forged itself a reputation for being one of the best.
Launched by Tyler Clark, 7K Distillery is well known for its top-quality gin. But with whiskey being a passion of his, they have recently entered that market too.
Make an appointment for a tour of the facility to see what the fuss is all about.

Distillery Tours: By appointment only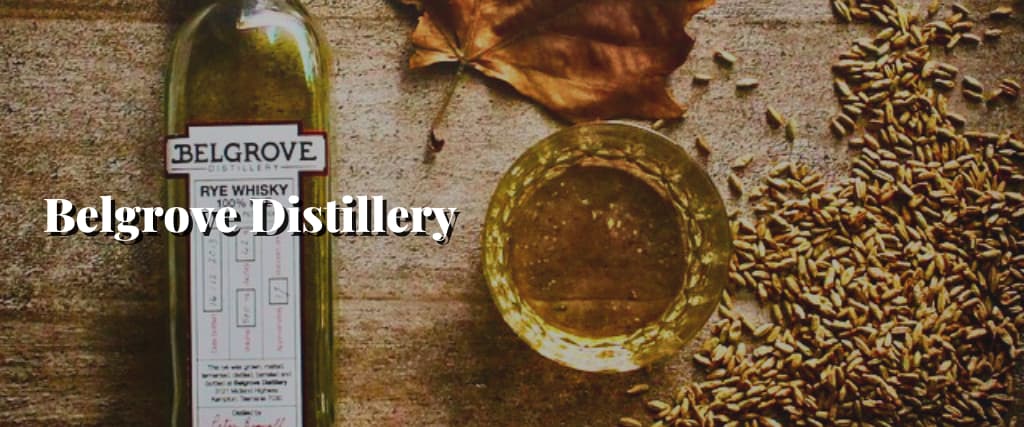 Belgrove Distillery
Address: 3121 Midland Hwy, Kempton TAS 7030
From a surplus of grain, the Belgrove Distillery was born and quickly became the first, and presently only, rye distillery in Australia.
Based in Kempton, the operation is run by farmer Peter Bignell, whose transformation to a noted whiskey distiller has been pretty smooth sailing.
Growing the rye just a few metres from his bio-fueled distillery, all of it is malted on-site.
Pleasingly, nothing is wasted, because while the finished product goes out to customers in the form of his very own label of bottles, any mash leftover is given to his sheep.
Distillery Tours: By appointment only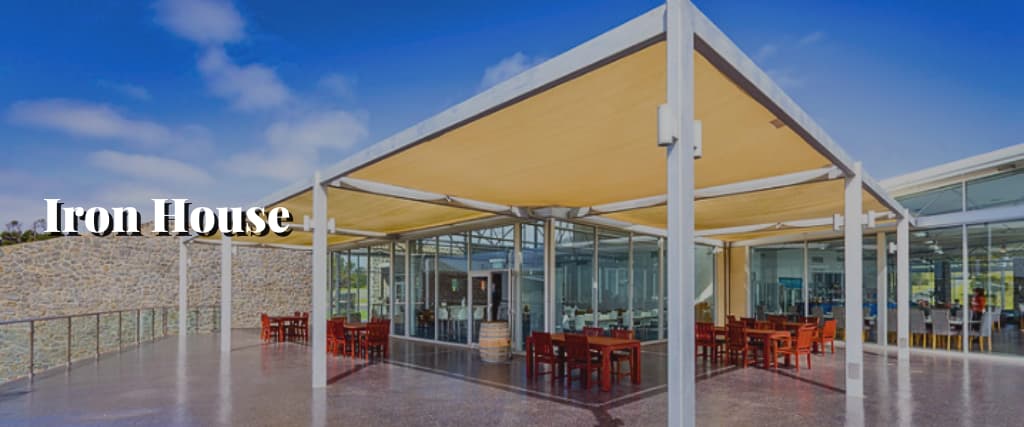 Iron House
Address: White Sands Estate, 21554 Tasman Hwy, Four Mile Creek TAS 7215
Located in Four Mile Creek, Iron House is another whiskey distillery that was born out of an issue. Working as an established brewery, it actually found itself facing the problem of what to do with all its excess wash.
Initially, the thought was to just sell it to the state's existing distilleries. Until Michael 'Briggsy' Briggs, the head brewer, came up with a better idea. To start up his own distillery!
This he has done to great effect, with the production of a range of very good brandies and his signature Tasman Single Malt.
You can try the distillery's first official whiskey on a tour of their property at the White Sands Resort. Where you can also try some of their beers and brandies too.
Distillery Tours: By appointment only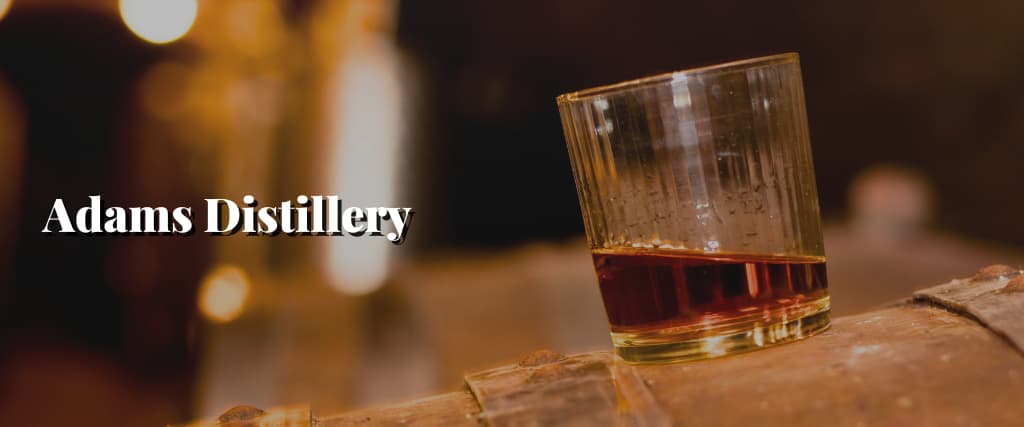 Adams Distillery
Address: 5 Eskleigh Rd, Perth TAS 7300
Adams Distillery has a lovely backstory. After visiting the Speyside region in Scotland with his father, Adam Pinkard developed a love and passion for single malt whiskey.
Turning to Mathew Cooper, the head distiller at Fanny Bay, he began to learn the fine art of whiskey distilling. After gaining that knowledge he then set about building a distillery of his own, with help
from a friend of his, whose name just happened to be Adam as well! And thus Adams Distillery was born.
Having recently released their first batch, you can taste it out for yourself on a tour, which you can make by appointment.
Distillery Tours: By appointment only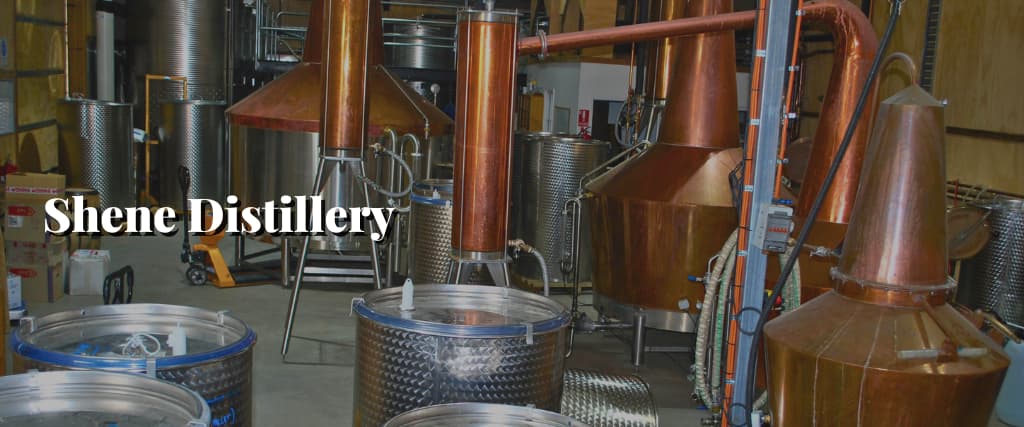 Shene Distillery
Address: 76 Shene Rd, Pontville TAS 7030
Shene Distillery made the Australian business world sit up when it was recently acquired by Lark for an astonishing AU$40 million.
Located in Pontville, at the former home of Gamaliel Butler, an early colonialist, the distillery is housed in a very historic setting. As the grounds have direct links to major historical dignitaries like King George III and Governor Lachlan Macquarie.
It is a fantastic place to come if the thought of enjoying a taste of Tassie gin or whiskey in a historic setting appeals to you. Not least because you will be able to try the only triple distilled whisky – the Mackey Tasmanian Single Malt – available in the state.
Distillery Tours: Book online
Cradle Mountain Whisky
Address: PO Box 69 Legana, 7277 Tasmania
Trading then under the name of the Darwin Distillery, the inaugural barrel of Cradle Mountain Whisky was first produced as long ago as 1989.
Over the years the name of the business might have changed, and the manufacturing process revamped, but the craftsmanship and quality have remained consistently good.
Being in operation a lot longer than many other players on the island has enabled the company to keep its whisky in the barrel for significant periods before bringing it to market.
Its Cradle Mountain Single Malt Whisky, which is 'Aged 17 Years' is a case in point. Making up a part of the Tasmanian Australian Heritage Collection that is believed to be Tassie's oldest commercially-produced single malt.
Old Kempton Distillery
Address: 26 Main St, Kempton TAS 7030
Previously known as the Redlands Estate, you'll find the Old Kempton Distillery about 50 kilometres to the north of Hobart.
They are well known for making some of Tasmania's tastiest distilled liqueurs and spirits. Which includes a terrific London Dry-style gin, as well as a popular apple liqueur, and delightful infused spirits like barley vodka.
They are also acclaimed for their signature Lavender Malt, which you can try on a distillery tour – which is free if you are a member of their Whisky Club.
The distillery also boasts a colonial setting and has a cafe onsite too, in case you fancy something to eat whilst you are there.
Distillery Tours: 1:30 pm Daily (excluding public holidays), $35 per person
Launceston Distillery
Address: 287 Evandale Rd, Western Junction TAS 7212
The Launceston Distillery makes their small, crafted batches the traditional way. With local barley and pure river water.
If you love this traditionalist approach you can check out their facility at Hangar 17 in Launceston Airport. Which happens to be the state's oldest commercially active aviation building.
Running a very impressive and slick operation, this distillery produces a range of delightful brews from single malts to limited editions and creations that are cask strength.
Distillery Tours: By appointment only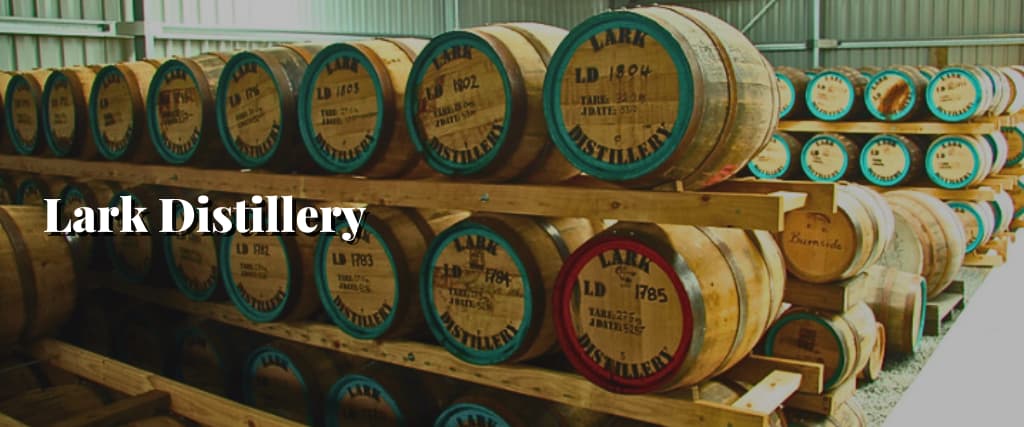 Lark Distillery
Address: 14 Davey St, Hobart TAS 7000
The Lark Distillery is a legend in Tasmania. Not only are they the winner of numerous awards. They were also essentially responsible for launching the whiskey scene in the first place!
Thanks mainly to the fighting spirit of Bill Lark – otherwise known as the O.G. of Tasmanian Whiskey – the company was born, after he challenged a ban on hard liquor that had been imposed on the locality since 1839.
After procuring some barley from the Cascade brewery, Lark, along with his family. created their first batch of whisky in 1992.
Today their single malts are among the most popular brands of whiskey you can buy in Tasmania. You can taste some at their Hobart facility, as well as on a deluxe tasting expedition on Argyle Street.
Distillery Tours: Daily by appointment from 12 pm
Nonesuch Distillery
Address: 491 Arthur Hwy, Forcett TAS 7173
Over in Forcett, the Nonesuch Distillery is a family-run business that operates out of a working farm.
Launched in 2015, they have developed an admirable reputation for being one of the best of all whiskey distilleries in Tasmania.
Overseeing a process that involves not only selecting, but also grinding, and fermenting local grain on the premises, the family produce their whiskey by double distilling it in a bespoke copper pot.
While their supply is quite limited, their sloe malt and two signature gins are highly sought after, on account of their distinctive and delicious flavour.
Corra Linn Distillery
Address: 93 Correa Dr, Relbia TAS 7258
At the Corra Linn Distillery is Relbia, they believe it takes the best ingredients to make the best whiskey. This is why they use locally sourced Macquarie and Westminster barley of the highest quality in their manufacturing process.
Adopting innovative mash and inventive ageing techniques, this up-and-coming brand has caused quite a stir in its fledgling period of trade.
Its inaugural single malt was widely acknowledged as having the perfect blend of spice and sweetness and sold out very quickly. So the company is worth keeping your eye on.
McHenry Distillery
Address: 229 Radnor Rd, Port Arthur TAS 7182
Enjoying a fantastic location on top of the Tasmanian Peninsula, McHenry Distillery has the distinction of being Australia's southernmost distillery.
Run by William McHenry, who previously worked at a biotech company in Sydney, the company embraces the area's maritime climate and plentiful spring water to produce terrific whiskey.
In addition, they also make very fine bottles of vodka and gin too. The latter of which was labelled as Australia's 'finest gin' by Australian Gourmet Travel.
Distillery Tours: Daily by appointment from 10 am – 4 pm
Overeem Distillery
Address: 4/30 Patriarch Dr, Huntingfield TAS 7055
Taking its name from its founder, Casey Overeem, the Overeem Distillery is a well-known whiskey producer that is based in Huntingfield.
Distilling his first batch as long ago as 1980, he now produces whiskey in small batches using only the finest of ingredients.
All of his single malts are matured in 100-litre American or Oak French casks for a period of at least five years.
Some of the most sought-after of all Tasmanian whiskies. If you look for the hand-scrawled number which features on each bottle, you'll be able to see which specific cask it came from.
Hobart Whisky
Address: 131 Albert Rd Moonah TAS 7009
You've got to hand it to Hobart Whisky. In a slap in the face to conventional commercialisation, they only release their whiskies to market when they are perfect. As opposed to when they are ready.
What this means for the consumer is that none of their batches is the same. Instead, they are craft distilled, individually cut, and unique, with decisions about them made purely on taste and scent.
All of their bottles are individually labelled, numbered and sold, until they run out of stock. Ensuring that any given release of their wonderful Hobart whiskey will never be made again.
If you like your whiskey drinking to be an experience, this is a great brand for you to try.
Distillery Tours: Available by pre-arranged appointment through Drink Tasmania
Spring Bay Distillery
Address: 6 Hoods Rd, Spring Beach TAS 7190
Situated in the charming area of Spring Beach, the Spring Beach Distillery is a small batch operation that makes its whiskey with a very unique ingredient. Pure Tasmanian East Coast rainwater!
Combined with top-quality barley and made with superb distillation methods, and a careful cask selection, their single malts are very distinctive.
Possessing a very robust colour and delectable flavour, they offer Tasmanian Whiskey of the highest order and are made within a facility that showcases spectacular surroundings too.
Distillery Tours: By appointment
Hellyers Road
Address: 153 Old Surrey Rd, Havenview TAS 7320
On the back of a very welcome $10 million investment, a well-established dairy co-operative changed its focus towards Tasmanian whiskey back in 1999. And so Hellyers Road was born.
Today, they make a small, yet highly acclaimed selection of premium single malts. This includes their signature, Original 12-Year Single Malt.
Other popular expressions of theirs are a Slightly Peated 10 Year, an Original 15 Year and a Pinot Noir Finish. All of which have a cult following.
Should you visit their distillery in Havenview, you can also choose to eat at its fully licensed restaurant as well as enjoy its tasting bar. You'll be captivated by the views of Emu Valley as well.
Distillery Tours: By appointment, 30-40 mins, $19.50 per person,
Fannys Bay Whisky Distillery
Address: Tam O'Shanter, 15 Seascape Dr, Lulworth TAS 7252
Tucked away on the remote northern coast of Tasmania, the Fannys Bay Whisky Distillery has been making small-batch whisky at their Lulworth site since 2014.
Known for its subtle and salty hints, their expressions are the result of a crafty process that uses different barrel types which mature the whiskey to a flavourful and rather rich effect.
As if putting the local sea breeze in a bottle, each expression imparts a subtle, salty undertone.
Several of their releases come in at cask strength and while more expensive than other brands on the island, the extra cost is well worth it, to enjoy its excellent taste.
Distillery Tours: Cellar Door is typically open during business hours