Suppose you're looking for exciting and fun activities to undertake during your stay in Toowoomba. In that case, there are various things to choose from for a mind-blowing and ecstatic experience.
These activities and sites are available around and within the town, meaning you won't have to go too far from where you're staying to create new memories, whether you're alone or accompanied by your loved ones.
This article lists beautiful places to visit and new things to try out. Whether you want to eat local cuisines, see beautiful art and natural sceneries, or keep yourself entertained at all times, this article is for you.
This compilation is categorised into various sections to make it easy to systematically choose what you want to engage in. The list contains:
Adventurous things to do in Toowoomba
Cultural centres in Toowoomba
Excursion sites and parks in Toowoomba
Experiencing nature in Toowoomba
Kids' playtime activities in Toowoomba
Where to eat in Toowoomba
Trips to take during the day in Toowoomba
NOTE: Some places are still under strict COVID-19 restrictions to protect the visitors from contracting it. They may be allowing fewer people than was the case previously, and you'll be required to adhere to the outlined guidelines to avoid being denied access.
Before visiting the sites, check out their websites, understand the policies and adhere to them.
Adventurous Things to do in Toowoomba
This section contains adventurous activities you can engage in for fun, keeping yourself and other people accompanying you engaged. It's also a chance to create beautiful memories that last in their minds for a lifetime, something that's worth your efforts and time.
Most of the outlined destinations require you to drive or hire a vehicle that'll take you around, as some of them are more than an hour away from Toowoomba city centre. You must consider this factor when planning your trips.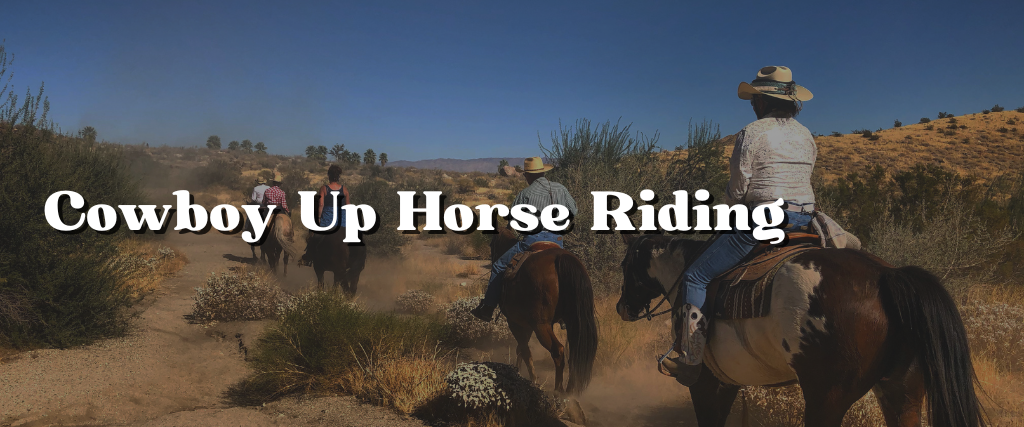 1. Cowboy Up Horse Riding
An experience on a horse's back is something that most adventure lovers look forward to. Cowboy Up gives you the chance to saddle your way into the local community as you ride your pony through the beautiful surroundings of mountains and farmland. It also gives you a chance to experience splendid sites, different species of birds, cattle, wallabies, and wild deer. Chase the sunset on a horse's back and enjoy the best of Toowoomba's countryside.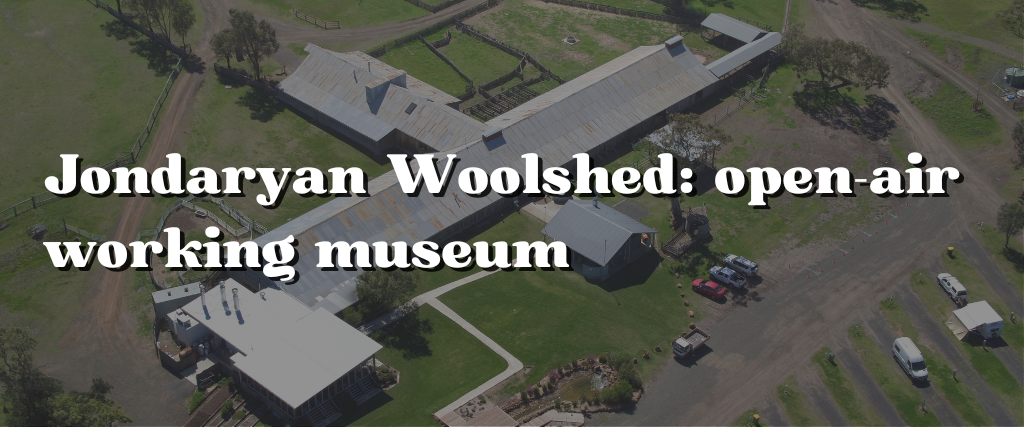 2. Jondaryan Woolshed: open-air working museum – Closed due to COVID-19
Due to the COVID-19 pandemic, this museum has been closed with minimal details of when it'll regain its full functionality. However, you should not eliminate it from your designated sites, and learning more about it equips you with enough information for when it reopens.
If you're enthusiastic about farm life, the Jondaryan Woolshed offers you firsthand experience of what it's like to live and work on a farm. You can also sample the savoury Ploughman's lunch, an exclusive delicacy in the museum's restaurant. The museum is a 40-minute drive from Toowoomba.
The museum is situated at 264 Jondaryan Evanslea Road, Jondaryan. By visiting this place, you'll be among the many farm lovers who get a chance to view the world's oldest and largest operational woolshed. It is an experience to live for.
3. Toowoomba Model Railway Club
You can never go wrong with visiting the Toowoomba Model Railway Club, especially if you are a fan of trains. This club is fully affiliated with National Model Railway Association (NMRA), equipping it with all you need for a fun-filled experience. It is located at Toowoomba Showgrounds, Glenvale Road, Toowoomba.
This club has a sub-section called the Darling Downs Model Railway Club, with a hobbyists' corner where you can relish numerous model trains. It also has a section for regular events for train lovers to bond and relax around an environment that excites them.
3. DownsSteam Tourist Railway & Museum
Another place to quench your love for trains is the DownsSteam Tourist Railway and Museum. It features old carriages and trains that are restored to create functional units. Volunteers manage the place to help visitors reignite their passion for railways and trains. If you sign up as a hobbyist, you'll be invited to future events and meetings that take place regularly to continue experiencing the transition that has since taken place in the history of rails.
4. Cobb+Co Museum
Your visit to Toowoomba is incomplete without visiting Cobb+Co Museum at 27 Lindsay Street. Cobb+Co museum offers you a chance to enjoy ancient carriages from the era of animal transportation and interact with knowledgeable guides taking you through the traditional events, keeping the rich heritage and history alive.
5. Australian Army Flying Museum
When driving from Toowoomba, the Army Flying museum is located 25 minutes away at Museum Drive, Oakey. This museum is packed with exciting information and structures representing the memories of Australian military flight eras. You can learn more about this by interacting with the aircraft collection and information guiding you on the activities at each stage.
You can complete your adventure at the Australian Army Flying Museum by dining at the picnic tables. Kids can enjoy different activities at their special section designed to give the young ones a feeling of what it takes to be a military aviator. The museum opens between 10 AM and 3 PM, from Wednesday to Saturday.
6. Transport and Main Roads Heritage Centre
You can interact in engaging activities and learn more about transportation by visiting the Transport and Main Roads Heritage Centre. It has an extraordinary exhibition of how roads were built in the QLD historical era. Younger children also engage in activities fit for their age, featuring model transportation trails and cartoon characters. Adults and older children can learn about the designs, manual labour, and materials used to construct the QLD road.
7. Darling Downs Zoo
At 21 Baines Road, Pilton, the Darlings Down Zoo is another place you don't want to miss when in Toowoomba. The zoo has animals and birds from across the world, including giraffes, lions, tigers and even a koala to keep you entertained and rejuvenate your interaction with nature.
It is a well-preserved arena where you can enjoy a solo site-seeing trip or tag your family along for this thrilling adventure. The best part is you can go any day as it operates all year round, apart from Christmas day.
8. Toowoomba Live Steamers
If you fancy endless adventurous encounters with trains, Toowoomba Live Steamers give you a chance to explore the best there is of locomotives. This site has a miniature set-up mimicking an actual train station. It presents you with endless activities to engage in at a small fee. You can enjoy a 900-metre ride for up to 10 minutes at only $2.
You will be given protective gear and other safety equipment to keep you and the kids safe during the ride. It's advisable to get all the details from their website for better preparation before you get there.
9. Highfields Pioneer Village
In addition to all the fun and adventure, you can opt for a more educational activity for you and the kids at 73 Wirraglen Road, Highfields. Highfields Pioneer Village is a significant destination to look into authentic Australian settlements and learn more about the well-designed and beautiful houses.
10. Royal Bull's Head Inn
The Royal Bull's Head Inn at Brisbane Street, Drayton, dates back to the 19th century when it was constructed and opened for use by travellers and the locals. It boasts over 150 years of rich history and heritage.
The Inn operated as a tavern and hotel during its early days and was later turned into a post office and a family home. Being in this inn offers you the experience of a time traveller, giving you a vivid image of the interior design, finishes, and indoor decorations used in the past era. Most of the original works in the inn remain as they originally were during construction.
Cultural Centres in Toowoomba
Cultural activities at Toowoomba come in handy when you're seeking relaxed entertainment. There are free spots you can visit and enjoy the Australian heritage without spending any money. However, you must carry enough money to access centres that charge an entrance fee for an ultimate cultural experience.
1. Maker's Market
When shopping for local and souvenir products in Toowoomba, go to the Maker's Market at The Mills Precinct, 269-291 Ruthven Street. Here, you can interact with small business owners and artisans to promote their ventures. You can keep your children entertained at the kid's corner, filled with amusement activities and soothing music. The market opens between 8 AM and 1 PM every two Sundays.
2. Street Art
Toowoomba has an extensive collection of art sites displayed on the streets for every interested visitor to view. Large murals have homes on different buildings to create a beautiful view for everyone. This practice was launched in 2012 by a group of artists in Domestic Lane after painting the CUA building's walls. The current display contains over 80 large wall arts that you can marvel at and use as a backdrop for pictures to remember.
This cultural exploration gets more exciting as you wander around the lanes while looking at the murals. The most visited parts that offer great views include Jessie Street, Neil Street, Union Street, Ruthven Street, Gallery Lane, and Searle's Walk.
3. Toowoomba Regional Art Gallery
The Toowoomba Art Gallery at 531 Ruthven Street, Toowoomba, beside City Hall, has been in existence since the 1900s. It is divided into three prominent sections, namely:
Toowoomba City Collection
The Fred and Lucy Gould Collection and,
The Lionel Lindsay Gallery and Library
This only goes to show how much fun, intellectual knowledge, and education you're likely to gain after visiting the gallery. It also has continuous public programmes and educational forums you can sign up for and become part of a larger community.
4. USQ School of Creative Arts (formerly Artsworx)
Another spot to enjoy artistic culture is the USQ School of Creative Arts, formerly ArtsWorx.
Here, you'll get the chance to be part of an intellectual talk, watch a music performance, view an exhibition of art, watch a film in the theatre, or perform a solo piece. This place gives you various things to select as you unleash your love for art and culture.
5. Kindermusik
Among the best ways to make your child's visit to Toowoomba memorable is by taking them to Kindermusik. It is an exciting place where they can engage in dances, play musical instruments, and participate in activities that enhance their learning, social and physical interactions, language, and communication skills.
We recommend this for children below seven years, but older children can also try it out and explore their playful side. Kindermusik is located at Shop 4, 100 Hill Street, Newtown Shopping Centre.
6. Empire Theatre Toowoomba
The Empire Theatre at 54 – 56 Neil Street Toowoomba is home to classic décor and artistic designs bound to make your visit to the site fulfilling and exciting. It has various sections for different functions and performances, making it the most popular art gallery in Regional Australia. While here, you're guaranteed maximum entertainment and fulfilment of your love for culture.
Excursion Sites and Parks in Toowoomba
Toowoomba has beautiful parks and excursion sites where you can take walks and enjoy the beauty of nature. Each of these sites has a different thing to offer, ranging from beautiful scenery to historical treasures. Walking around the parks gives you a glimpse of the ancient city and insight into activities at different points in history.
1. Laurel Bank Park
If you are looking for a place to relax and get your mind off your busy schedule, Laurel Bank Park at Hill Street Toowoomba is the place to visit. This park offers you a great escape plan from the city's noisy and busy life. You can marvel at the blooming flowers or check out the artistic designs of statues situated at different sections within the park. It also has a playground where children can play and bond with others.
2. Ju Raku En Japanese Gardens
The Ju Raku En gardens at the University of Southern Queensland have that covered for an encounter filled with traditional Japanese heritage. It takes up approximately three hectares of land, adorned with wide paths stretching three kilometres. Along the way, you'll find a lake, waterfall, and mountain stream, making your adventure more marvellous.
3. Gumbi Gumbi gardens
Gumbi Gumbi Gardens are strategically situated at the University of Southern Queensland, West Street entrance, showcasing over 100 species of indigenous plants nurtured by the local community of the Aboriginals. It has multiple benefits and usefulness, as they derive medicine and food from the garden. You can access the park free of charge and interact with the carers of this enriched heritage.
4. Historic Spring Bluff Railway Station
This park stands out against the rest due to its historical significance. It has been around for about 150 years, and you can learn a lot from here. Besides the fantastic flower gardens, the Historic Spring Bluff Railway Station has a picnic site, café, and BBQ facilities you can use without any charges.
You can also time the special events held at different intervals and interact with other enthusiastic people. It is situated in McCormack Drive, Murphys Creek.
5. Newtown Park and State Rose Garden
The Newtown Park and State Rose Garden are located at 147 Taylor Street, Bounded by Holberton, Tor, Pottinger Streets, Toowoomba. The two spots have a lot to offer in beautiful and floral views. The rose garden has over 2,000 flowers, giving the location gorgeous splendour.
You can go to Newton Park for walks, kid's playtime, or set up a BBQ and picnic meet up with friends and family. The paths are beautiful and have wheelchair access for everyone to enjoy their visit.
6. Queens Park Botanic Gardens
The Queens Park Botanic Garden is situated in Toowoomba's central location. It offers you a variety of choices in fun spots you can explore alone or with pets and children, depending on the activity you want to engage in. The seven sections within the park are ideal for everything, ranging from a good playtime for children to a couple's romantic getaway.
The beautiful display of flowers guides you through different paths to your desired area within the park. You can relax at the amphitheatre, children's playground, or Frog's Hollow, among other parts with breathtaking beauty.
7. Toowoomba Waterbird Habitat
The Waterbird Habitat in Toowoomba features a unique design, mimicking the natural aquatic centres for insects, turtles, fish and waterbirds. It consists of walkways that go round the habitat's lake for a blissful excursion while watching different species of waterbirds.
There's also a viewing deck and informational board to educate visitors about the park's ecosystem. It's also ideal for picnics and romantic dates.
8. Peacehaven Botanic Park
Peacehaven Botanic Garden is an excellent site for birdwatching and wildlife encounters. It also has various plant species complete with educational explanations on the information boards. You can also purchase young plants and replant them in your home.
When visiting with children, take them to the well-manicured lawns and playgrounds to enjoy the soothing nature and massive space to play on.
Experiencing Nature in Toowoomba
When planning a getaway to interact with nature, Toowoomba has a lot to offer that's not far off its central base. You can go to various lakes, waterfalls, and mountains, among other areas, that allow you to appreciate and enjoy nature.
1. J.E. Duggan Park
Located at Leslie Street, Rangeville, J.E Duggan Park is filled with bushlands from where you can see the Tabletop mountain, one of the magnificent sites of the Great Dividing Range. It's also a good place for walks and picnics with your loved ones. You can also educate yourself by reading the scattered information panels within different sections, explaining more about historical occurrences like the 1843 'Battle of One Tree Hill.'
2. Tabletop Mountain (hiking)
For fun-filled moderate hikes, Tabletop Mountain in Toowoomba has you sorted. You can climb the mountain within three hours for a splendid view of the top. While hiking, you'll encounter breathtaking scenery and rocks, making your adventure more enjoyable. The Aboriginal People hold Tabletop Mountain in high regard as a ceremonial site.
3. Picnic Point Parklands
When visiting Toowoomba as a family, the Picnic Point is a site to look out for. The three playgrounds, witch's forest, rotunda, and rocket ship, offer an excellent opportunity to relax, unwind, and playtime with children. You can drive along the Great Driving Range while enjoying the splendid scenery.
4. Murphy's Creek Escape
For a fancy camping experience, go to Murphy's Creek Escape at 356 Thomas Road, Murphy's Creek QLD. The site is a 20-minute drive from Toowoomba city centre. This is a perfect place to leave everything behind, relax, and open up to a more blissful experience away from your daily life's routines.
If your spirit for adventure ignites when here, you can engage in other activities like archery, mountain biking, abseiling, or climbing the Lockyer National Park. You can never run out of things to do at Murphy's Creek Escape, so go for it!
5. Crows Nest National Park
If you want tranquillity and serenity in one place, look no further than the Crows Nest National Park. It is ideal as a camping or holiday getaway, welcoming you to the catchy wildlife sites, pristine creeks, natural waterfalls, and much more. Crows Nest National Park and Toowoomba are 56km to the North.
6. Lake Cooby
You can go 35km towards the North to enjoy what Lake Cooby offers. While here, you can also take part in boat riding, rowing, sailing, canoeing, and windsurfing, enjoying the best of aquatic activities. Children can take advantage of the spacious playground as you take a bushwalk later and make your visit worthwhile.
Kids Playtime Activities in Toowoomba
Young children and teenagers also need to be engaged or involved in different activities to keep them in touch with nature and their surroundings. It's also a great strategy to put their energy to positive use.
With that, Toowoomba offers excellent sites where your children can play and unwind from school life or other regular activities. Here are places to go for a fun-filled time with the kids.
1. iPlay Café and Playcentre
The Grand Central Shopping Centre, Margaret Street in Toowoomba, opens its doors to a large play centre where your child's safety is prioritised. iplay Café and Playcentre has something for every child aged 12 and below.
Amenities here include a parking lot, wifi, gaming competitions, special packages for kids' parties, and various gaming equipment. This keeps your children's minds occupied and their bodies active while creating a networking platform for them to socialise with their peers.
2. Laser Skirmish
You can play laser Skirmish battles at any location of choice. These battles don't result in bruises, and you can create a team to fight using digitally created weapons with a long shooting range. It is Australian-made and owned, giving you a taste of local heritage.
3. Kloud9ine Trampoline Park
Kloud9ine Trampoline Park creates memorable moments for your children as they bounce on various trampolines of different shapes and sizes. They can practice and show their jumping prowess amongst their peers while keeping fit at the same time.
They can also challenge each other to fun games on the trampolines and make merry while at it. The trampoline park is located at 663 Ruthven Street Toowoomba, easily accessible using maps.
4. Chipmunks Play Centre
Another exciting place to take the kids while in Toowoomba is the Chipmunks Play Centre. The playground is the largest indoor social amenity of its kind. It is divided into two zones based on the children's ages:
For children below five years and,
Between five and eleven years.
This ensures that the gaming equipment children are exposed to is age-appropriate and enjoyable for kids in that age bracket. The most exciting part about this Playcentre is the lack of time limitation, giving your child enough time to play and enjoy themselves until they are tired.
To access the play centre, go to Bernoth Centre, 663-667 Ruthven Street, and let the young ones exhaust their pent-up energy.
5. Inflatable World
At 31 Spencer Street in Harristown, you'll access the Inflatable World, where your children can have unlimited fun on bouncy surfaces and slides. Here, kids can bounce from one place to the next, including the walls. Each session lasts for two hours, and the fun ground is open for adults who want to get in touch with their youthful side.
You can visit any day when school closes for the holidays or on weekends if schools are still in session.
6. Tick Tock Escape Room
The escape room gives older children an experience of practising and sharpening their ability to solve problems as they try to figure their way out of the locked room. It's also a chance to indulge in teamwork and use clues to find solutions for each puzzle as it's the only way to open the door. Adults are also welcome to take part in the games. Tick Tock Escape Room is located at 197 Margaret Street.
7. Swimming pools
You can access swimming pools at various locations within Toowoomba, suitable for children who want to learn or showcase their skills while enjoying the water. There are more than ten swimming pools spread across the region, and you can choose the one you find most suitable for your child's enjoyment.
You can compare opening and closing hours for different facilities to avoid confusion and disappointments for the kids.
8. Indoor Sports and Bubble soccer
Bubble soccer is available at Toowoomba's Indoor Sporting Arena at 31 Spencer Street, Harristown, when seeking unique games to keep you and your family engaged in an indoor facility. This game brings a lot of fun and laughter amongst the players as you bounce and smash at each other. You can also play dodgeball, netball, soccer, cricket, and volleyball.
9. Ten-pin Bowling
There are two spots to go for ten-pin bowling within Toowoomba. This activity is viable for kids and adults, allowing you to have an all-inclusive family fun day. The young ones are given access to balls that are easy to roll, and they can also choose to engage in pinball and arcade activities depending on their ages or preferences. There's something for all interested parties to get busy with for this fast-rising activity.
Where to eat in Toowoomba
As you continue doing your rounds in Toowoomba, hunger may strike at any time, pushing you to seek a restaurant or hotel serving the food you like to sample.
1. Café Guitar
If you or your family are drawn to music, Café Guitar at 41A Russell Street in Toowoomba is the perfect place to dine. It offers you a calm spot to catch up over lunch or coffee as you marvel at the beautiful musical guitars painted on the walls.
They also host special from time to time and have a live band on Saturdays to serenade visitors as they enjoy their meals. They also offer a chance for you to purchase a new guitar if you're seeking to buy one.
2. The Chocolate Cottage and Café
You will enjoy visiting the Chocolate Cottage and Cafe if you love chocolate. You can order tea as you await savoury handmade chocolates to be served. You can also take advantage of beautiful sunny weather by basking in the sun or sitting near the fireplace for warmth and a cosy atmosphere during the cold season. You can never get enough of this treat and might have to come back for more. The café is located at 10475 New England Highway, Highfields.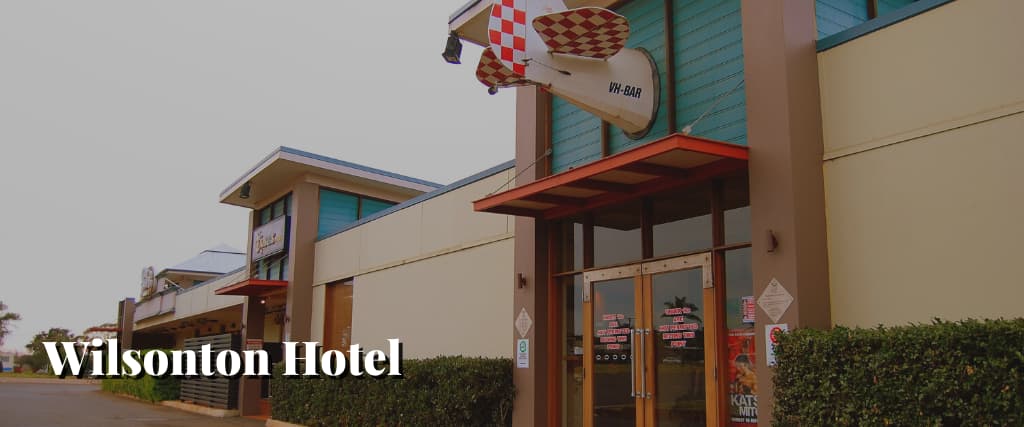 3. Wilsonton Hotel
This hotel offers various options of family-friendly meals, which you can order for everyone accompanying you before proceeding with the subsequent activities. It is a serene place to unwind and recount all the things you've taken part in as you anticipate the upcoming episodes of fun.
The hotel's menu includes salads, pasta, steaks, seafood, and more, all made with ingredients that are locally grown in sustainable environments within Toowoomba. This hotel is accessible at 40 Richmond Drive, a strategic point of Toowoomba from where you can quickly transition to your subsequent activities.
4. Park House Café
The Park House Café is situated across Queens Park at 92 Margaret Street, Toowoomba. The eatery serves locally grown food sourced directly from Darling Downs and Lockyer Valley farmers. While at this café, you can remain relaxed as you savour the meals from the vast menu and you refuel your car or wait for your subsequent activities in Toowoomba.
Trips to Take During the Day in Toowoomba
Daytime trips in Toowoomba are followed by fun experiences and memories bound to last a lifetime. There are a variety of serene nature spots accessible within a short time of driving from Toowoomba.
You can also note incoming events and join the large crowds of people who come to celebrate with the locals. Another exciting option is taking walks and sampling different wine and food joints scattered around the city.
1. Carnival of Flowers
Different parts of Toowoomba offer you an opportunity to participate in the annual Carnival of Flowers, an event held in high regard within the region. The event is held during spring in September when flowers colourfully bloom in the warmer weather. Parks and gardens are filled with colour and splendour from all types of blooming flowers, a therapeutic experience as you marvel at the wonders of nature.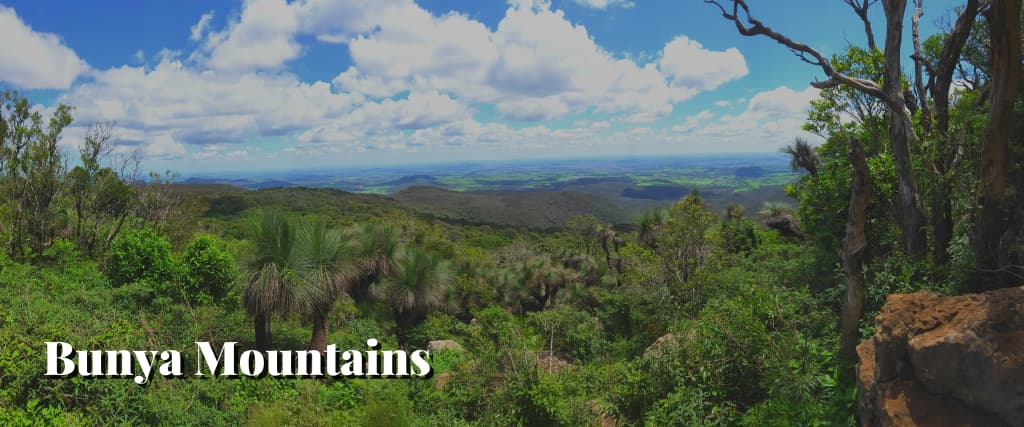 2. Bunya Mountains
Driving to the North of Toowoomba for approximately 90 minutes will take you to Bunya Mountains, a fun place to be with your family for fun-filled activities. This national park hosts a vast pine plantation, making the largest existing rainforests with this species of trees globally. You can enjoy breathtaking scenery from the Southern Plains and the South Burnett area.
3. Ravensbourne National Park
This national park is located to the North-East side of Toowoomba, accessible within one hour of driving. It has excellent views for picnic lovers, bird watchers, and those interested to learn about diverse plant species.
You can get more information about the park's diverse ecosystem from the signboards at different spots, explaining how the Aboriginal timber-getters and travellers relate to these species. It's a great place for daytime excursions as you unwind from your busy life and clear your mind to appreciate nature.
The park overlooks the serene scenery of Lockyer Valley, Scenic Rim, and Brisbane, where you can draw panoramic views.
4. Coomba Falls
Maidenwell is a small town located 90-minutes towards Toowoomba's North. From the location, you only need to drive two more kilometres East for the splendid Coomba Falls, beautiful scenery with granite cliffs and deep natural spots for swimming.
Despite the cold water most of the year, it offers a great chance to cool off when extremely hot. Since it's near Bunya Mountains National Park, you can plan a two-in-one trip and enjoy both activities on the same day or weekend.
5. Lake Cressbrook
You can reach Lake Cressbrook within one hour from Toowoomba towards the northeast. The site presents you with various water-bound activities such as fishing, rowing, kayaking, sailing, boating, and more. You can also take walks in the surrounding bushes, set up camps, or hold picnics, among other fun activities.
More Things to Do in Toowoomba
1. Attend Live Shows
You can delve into the rich history of the region in Toowoomba by visiting art centres and watching the numerous live shows. Various theatres have live performances ranging from comedy to opera and musicals. Deco Empire Theatre has all these under one roof, so make a point of getting those tickets.
2. Test the Toowoomba Speedway
Adrenaline junkies can exercise their skills on the speedway with any car of choice. You can go for the Formula 500 and V8 race cars or sprint cars serving a similar purpose. Take advantage of the listed calendar events and sign up for viable activities.
3. Take a Historical Walk
Toowoomba hosts classic and vintage collections, ranging from architectural designs to museum artifacts recorded over time. Taking a walk through the streets of Toowoomba gives you something to marvel at as you try to figure out the splendid housing styles that date back to the early 1860s. You might even get inspired for your next home renovation project.
4. Enjoy the Wine
Few things complement a trip better than visiting local wineries and sampling their wine collections. The Preston Peak Wines enables you to sample different types of wine as you take in the beautiful scenery with every sip. It's a great blend of cool climate and rich flavours of Merisier and Shiraz wine collections.
The Village Chapel at Preston has been restored to host beautiful events for couples willing to wed at Queensland for an elopement or getaway wedding spot.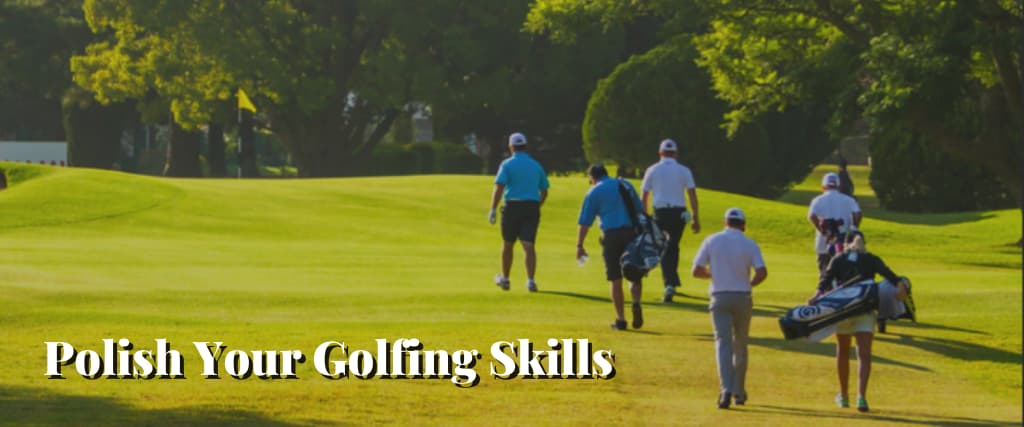 5. Polish Your Golfing Skills
Holidays blend well with golf, which is why you should consider a visit to the City Golf Club at Toowoomba. You don't need to be a golf member at this 18-hole club.
There's also a mini-golf centre for children, and your whole family can enjoy the driving range later.
6. Visit the Toowoomba Salt Cave
The Toowoomba Salt Cave comes in handy if you follow healthy and holistic practices. You can experience high tranquillity levels in your wellness journey by being in the cave as high concentrations of dry salt are dispersed.
Besides the salt therapy, you can continue your Tai Chi Qigong, Hypno-meditation, and other therapeutic classes.
As you can see, there's plenty to see and do in Toowoomba, so get ready to explore and have the time of your life.