When it comes to camping, Victoria has some outstanding spots.
Located within areas of incredible natural beauty, they make perfect family-friendly getaways for those who want to reconnect with the great outdoors.
There are many excellent campgrounds situated throughout the state. So whether you are looking for a quick weekend citybreak, or to disappear off the grid for a week, there are lots of places you can go.
This list of 12 awesome camping spots in Victoria with excellent scenic views, should provide you with plenty of inspiration.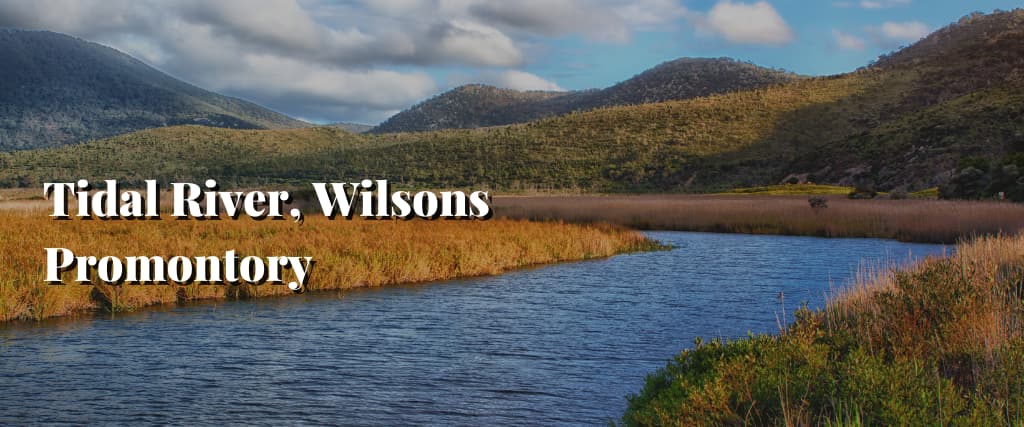 Tidal River, Wilsons Promontory
A very popular spot for beach camping, Tidal River is nestled between Norman Beach and the river.
Boasting plenty of modern amenities including hot showers, toilets, picnic spots with free BBQ's and even dish-washing stations, it's a lovely spot for walking, fishing, kayaking and other water based activities.
Address: Ring Rd, Tidal River VIC 3960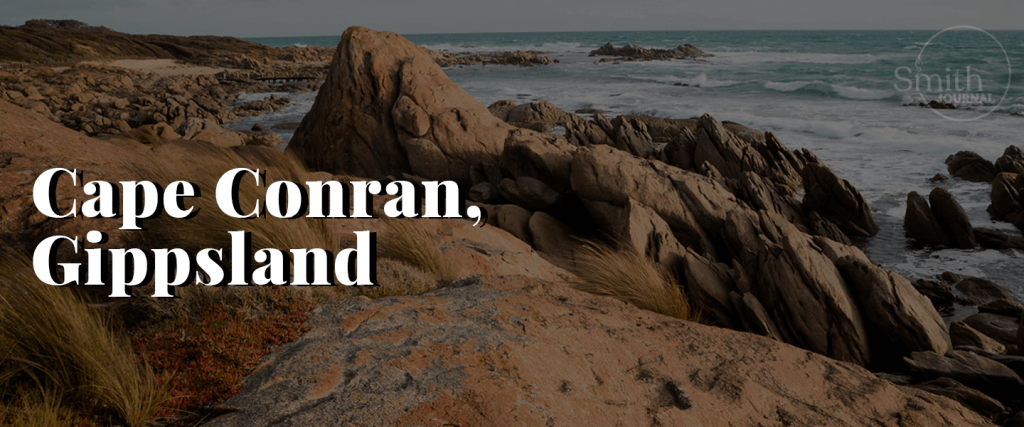 Cape Conran, Gippsland
Located just 100 metres away from the beach, Cape Conran is a big campground that is spread out over a distance 1km. So there is lots of space to pitch a tent or set up your caravan.
The beach, which sits on the far-east Wilderness Coast, is a beautiful one and you will want to spend a lot of time there. If you are lucky you might even spot dolphins frolicking around the surf, or whales migrating, if you are there between May and October.
Address: Yeerung Road, Cape Conran VIC
Johanna Beach, Great Otway National Park
As one of the very few areas where you can camp for free in Victoria, the Johanna Beach campground is a great option.
Located directly behind the sand dunes, the facilities are pretty basic here. But if you love surfing this beautiful area along the Great Ocean Road is the perfect spot to get back to nature.
Address: Red Johanna Road, Johanna, Victoria 3238, Australia
Killarney Beach, Killarney
Regarded by many as one of the best camping spots in Victoria, Killarney Beach is a terrific spot for those who love both fishing and the beach.
Rurally located about 282kms from Melbourne amongst sprawling farmlands, it offers a peaceful getaway in a pretty setting.
With both powered and unpowered sites available, this pet-friendly campground also has a playground for the kids and a range of excellent amenities.
Address: Beach Road, Killarney VIC 3283
Smiths Mill, Grampians National Park
Located on the grounds of an old sawmill and flanked by stunning woodlands, the Smiths Mill campground enjoys a spectacular location nestled within the valley of the Mackenzie River.
Known for its rich flora and fauna, you should see a number of kangaroos and emus around the area during your time here.
This region of the Grampians also puts you in close proximity to attractions like Mackenzie Falls and Lake Wartook, as well as a number of exceptional lookouts.
Address: Old Mill Rd, Zumsteins, VIC 3401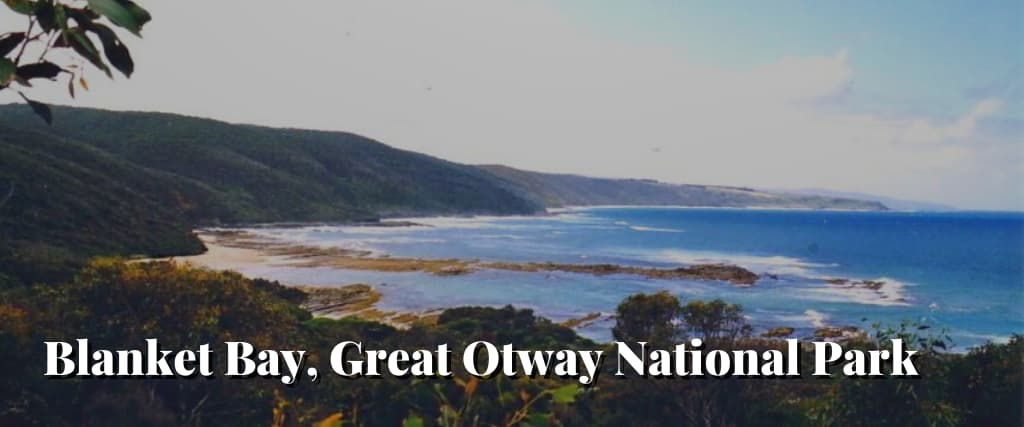 Blanket Bay, Great Otway National Park
Blanket Bay is perfect for those who love to hike or bush walk.
Located near south-west Apollo Bay, it encompasses some truly extraordinary natural scenery within the Great Otway National Park.
One of the best aspects of staying here is that hikers can undertake the Great Ocean Walk. A fabulous coastal walk which takes you past a number of spectacular beaches.
Address: Blanket Bay Road, Great Otway National Park, Cape Otway VIC 3233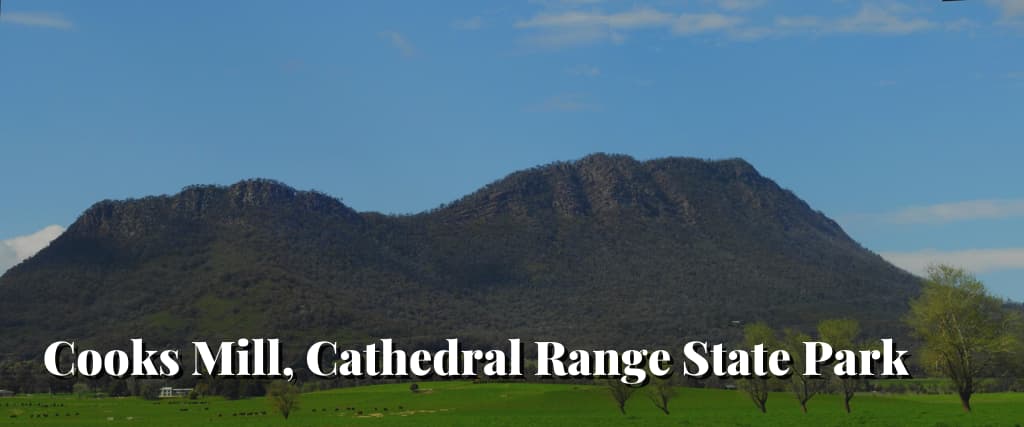 Cooks Mill, Cathedral Range State Park
Situated a two hour drive away from the Melbourne CBD, Cooks Mill is the perfect spot for a weekend break from the city.
A noted spot for abseiling, rock climbing and hiking, it showcases the many scenic wonders of the Cathederal Ranges.
Another campground that enables you to get amongst native Australian wildlife like kangaroos and wombats, this spot ismore suitable for caravans and camper vans.
Address: Little River Track, Taggerty VIC 3714
Wye River Foreshore, Great Otway National Park
Situated along the Great Ocean Road, the Wye River Foreshoreis one of Victoria's best spots for camping.
Close to Cape Otway, Apollo Bay and the 12 Apostles, it hosts a range of amenities including a camp kitchen, BBQ areas and hot showers. As well as offering plenty of other things to see and do.
Address: Wye Rd, Separation Creek VIC 3221
Bear Gully Campground, Cape Liptrap Coastal Park
Nestled near the rocky shoreline of Waratah Bay, the Bear Gully Campground is a renowned spot for rock pooling and fishing.
Flanked by tall banksias, the campground accommodates 33 sites and provides a few rustic facilities.
You will need to book in advance as it can get quite busy here.Though despite the numbers it's a tranquil spot to relax overallin.
Address: Bear Gully Rd, Tarwin Lower VIC 3956
Lake Catani, Mount Buffalo
Situated within the Mount Buffalo Plateau, Lake Catani is a stunning area of immense beauty.
The campground here gives you plenty of opportunities to explore it. With a number of walking trails taking you to scenic swimming spots and picnic areas.
Open between the months of November to April, bookings are a must. Which is not surprising considering you can pitch your tents just a minute's walk from the lake.
Address: Mount Buffalo Rd, VIC 3740
Shoreline Drive, Gippsland Lakes Coastal Park
Boasting 115 sites, of which 65 are appropriate for tent camping, the Shoreline Drive Campground is a fabulous spot for those who love the beach.
Protected by sand dunes, all sites have easy and direct access to the beach. So you will be able to spend plenty of your day enjoying the shoreline.
The campsite is free and does not require pre-booking. Though it does operate on a purely first come first serve basis, so be mindful of that.
Address: Shoreline Dr, Flamingo Beach VIC 3851
Fraser Camping Area, Lake Eildon National Park
You will find not one, but three very good camping grounds at the Fraser Camping Area in the Lake Eildon National Park
Situated just a short two-hour drive from Melbourne, this is another terrific choice of weekend getaway.
Protecting over 68,000 acres of natural woodlands and forest, the campsites enjoy a wonderful setting with a full range of amenities.
The lake also provides plenty of chances to partake in water based activities, whilst at night kangaroos often congregate on the shoreline.
Address: Lake Eildon National Park, Eildon VIC 3713