Melbourne is a vast metropolis spanning cultural, business, and hedonistic worlds. One of the city's lesser-known traits however is the opportunity to play Mini Golf in and around the city with a plethora of great courses. We've picked out our favourite 12 so you know exactly where to go for some casual and crazy putting.
Wetlands Mini Golf 'n' Games
One of the more family-friendly options, Wetlands Mini Golf 'n' Games offers lots of excitement across two 18-hole courses and a decent selection of arcade games too! Whether you're booking a kid's party or just looking for some casual putting this is the place to be. Oh, and if you perfect the infamous last hole on each course, you could win another game for free!
Address: 703 Wellington Rd, Wheelers Hill VIC 3150
Phone: (03) 9795 3111
Hours: Wed-Mon: 10am-5pm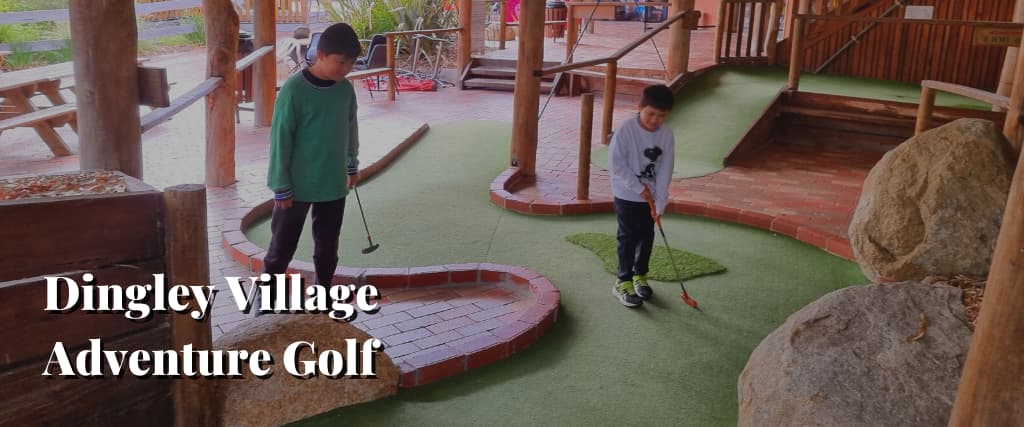 Dingley Village Adventure Golf
Situated a little outside the centre in Dingley Village, Adventure West is not only green by design but surrounded by the natural beauty of Braeside Park. The Chasm and the Creek are both open-air courses featuring 18-holes – with such features as the water wheel which presents a particular challenge. Be sure to book ahead as walk-ups are not encouraged.
Address: 1A Centre Dandenong Rd, Dingley Village VIC 3172
Phone: (03) 9551 5163
Hours: Mon-Sun 7am-5:30pm, Fri-Sat 7:30am-9pm
Heathmont Golf Park
The Heathmoth Golf Park in the west of Melbourne is a golf course with boundless opportunities. Setting its stall out as your friendly neighborhood course, there's something for budding golfers of every level. The driving range, pitch and putt, and the mini-golf course are all exceptional choices.
Address: 341-345 Canterbury Rd, Bayswater VIC 3153
Phone: (03) 9729 8861
Hours: Mon-Sun: 9am – 6:30pm
Latrobe Golf Park
Out in the Bundoora area, Latrobe Golf Park is a great day or night out with plenty of golf-based activities. The Adventure Mini Golf is of course the main event with two courses decorated with anamorphic animals for the kids to enjoy. Elsewhere in the complex, there's even the opportunity to fine-tune your game with TrackMan Golf Simulators and on-site lessons.
Address: 906 Plenty Rd, Bundoora VIC 3083
Phone: (03) 9470 4481
Hours: Sun-Wed: 9am-9pm, Thurs-Sat: 9am-10pm
Yarra Bend Adventure Mini Golf
The Yarra Bend Golf park has long been a staple of Melbourne's golfing scene as it fits suitors in the city centre; being located just outside of the CBD. Ooze in the leafy background of the Yarra River while you decided whether to tackle the West Course or East Course. Just for your reference, the East is generally seen as a little easier!
Address: Yarra Bend Rd, Fairfield VIC 3078
Phone: (03) 9481 3729
Hours: Mon-Sun: 7am-9pm
Sandy Mini Golf
Regularly recognized as a great family day out, the Sandy Mini Golf features 18 fun holes to test every ability throughout this Sandringham-based course. Children's parties go down well here with the function space and the on-site café serves up affordable food.
Address: 18/20 Wangara Rd, Sandringham VIC 3191
Phone: (03) 9585 7152
Hours: Mon-Sun: 10am-5pm
Mt Derrimut
One of Victoria's most popular golf complexes, Mt Derrimut has everything for all abilities to enjoy golfing. The 18-hole mini-golf course is simplistic and pleasing with several rock formations scattered across the green to navigate. Be sure to plan ahead as the official closing time for mini-golf is sunset, so don't be too late!
Address: 475 Mt Derrimut Rd, Derrimut VIC 3030
Phone: (03) 8737 9011
Hours: Mon-Fri 7am-6pm, Sat-Sun 6am-6:30pm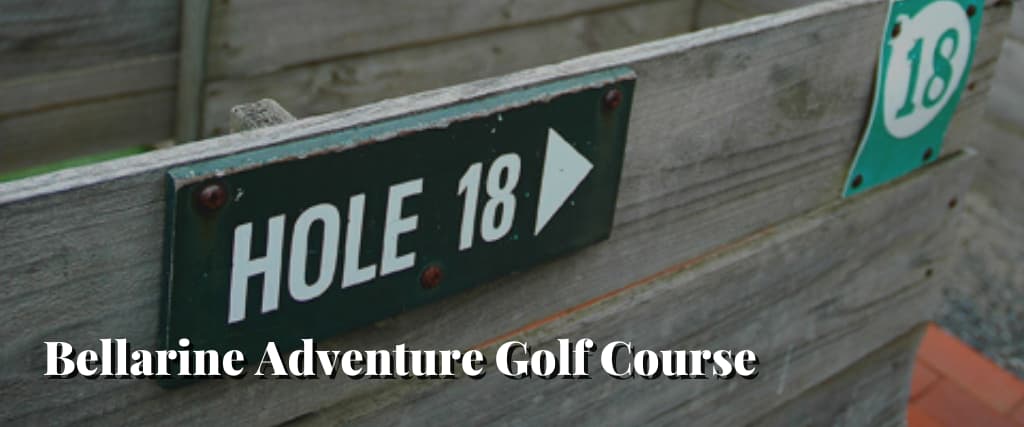 Bellarine Adventure Golf Course
A little further out from central Melbourne, the Bellarine Adventure Golf Course utilizes multi-level holes across two 18-hole courses; but there's a distinct difficulty surge. The Mill is an easy-going course while the Mountain course could become frustrating quickly with its tricky nature. Both courses are surrounded by beautiful gardens and luscious running water.
Address: 1532/1540 Bellarine Hwy, Wallington VIC 3221
Phone: (03) 5250 3777
Hours: Thurs-Sun: 10am – 5pm
Holey Moley Golf Club
Metropolitan golf chic? Holey Moley Golf Club offers a hyperbolic American diner experience across an eccentric course featuring windmills, colorful tubing, and even a drumkit! After all this fun you can gnaw and slosh on plentiful bar snacks and an extensive cocktail menu.
Address: 590 Little Bourke St, Melbourne VIC 3000
Phone: (03) 7003 9201
Hours: Mon-Thurs: 4pm-11pm, Fri: 4pm-12am, Sat: 12pm-12am, Sun: 12pm-11pm
Maroondah Golf Park
While the Maroondah Golf Park might be a little further out, it's well worth the trip has given the earthy tranquility offered by the surrounding area with the nearby Brushy Creek Trail. After finding your Zen, you can choose from either 18-hole course; 'the Lodge' or 'the Lakes' are both suitable in all weather – but the unique landscaping and features on the Lakes make it a more challenging affair.
Address: 363 Maroondah Hwy, Chirnside Park VIC 3116
Phone: (03) 9727 3082
Hours: Mon-Sun 9am-9pm
GlowGolf
Down in the District Docklands sits Glow Golf. This dystopian-looking venue is illuminated with fluorescent lights which energize several holes across this bespoke course. If that wasn't cool enough; Australia's most recognizable monuments are all present in miniature form. Oh and there's a tiny little bar for post-putting drinks.
Address: Shop 35 Star Cres, Docklands VIC 3008
Phone: (03) 9642 5442
Hours: Mon-Thu 11am-7pm, Fri-Sat 11am-10pm, Sun 11am-7pm