Sometimes the hustle and bustle of inner-city Melbourne and a hectic work schedule can just get too much. There's nothing better to do to beat the stress on a nice day than to head to the Golf driving range; take in some fresh air and hit some balls. We've picked our 15 favorite places across and near Melbourne for you to do just that as well as become a better golfer.
Latrobe Golf Park
A regular for recommendations on our site, Latrobe Golf Park offers something for everyone who makes the journey up to the Northern Suburbs of Melbourne. There's no doubt that is a place for serious golfers who want to improve their game with various simulators and training programs accredited by the PGA.
Address: 906 Plenty Road, Bundoora, Melbourne VIC 3083
Phone: +61 3 9470 4481
Hours: Sun-Mon 9am-9pm, Tue-Sat 9am-10pm
Werribee Park Golf Driving Range
Could there be a more idyllic place to unwind and practice your technique than Werribee Park Golf Club? This high-quality drive boasts 220 meters across 12 hitting bays and is open seven days a week. The range is inexpensive and relatively speaking so are the lessons which can utilize bespoke technology to fine-tune your game.
Address: 350 K Road, Werribee South, Melbourne VIC 3030
Phone: +61 3 9742 1754
Hours: Mon-Sun 9am-6pm
Heathmont Golf Park Driving Range
Vast green and blue skies await you at Heathmont Golf Park; as does a warm welcome spanning back over 40 years. This bountiful park in Bayswater North is not only great for a casual drive but boasts an impressive academy to improve and foster your golfing abilities.
Address: 341 Canterbury Road, Bayswater North, Melbourne VIC 3153
Phone: +61 3 9729 8861
Hours: Mon-Sun 9am-7:30pm
Melbourne Golf Academy
Practice makes perfect, right? That's the unofficial mantra at Melbourne Golf Academy. This Heatherton-based venue has various ranges to swing from, target practice drives, and plenty of floodlighting to ensure you can play all night. In addition to the 350m fairway, there's a putting green to practice your endgame, for free!
Address: 385 Centre Dandenong Road, Heatherton, Melbourne VIC 3202
Phone: +61 3 9558 3477
Hours: Mon 10am-10pm, Tue-Sun 8am-10pm
Albert Park Driving Range
Situated in Albert Park itself; just meters away from West Beach – there are few driving ranges to compete with this one for location. This public range is open seven days a week with a staggering 53 driving bays across 250 meters of terrific green to hit at. What's even better is that most of them are undercover so even if the weather turns out bad, you're still able to keep dry! The bar is fully licensed and the shop is well stocked so you can enjoy a cold beer or buy a new club during your visit.
Address: Aughtie Drive, Albert Park, Melbourne VIC 3206
Phone: +61 3 9696 4653
Hours: Mon 10am-10pm, Tue-Fri 7am-10pm, Sat-Sun 7am-9pm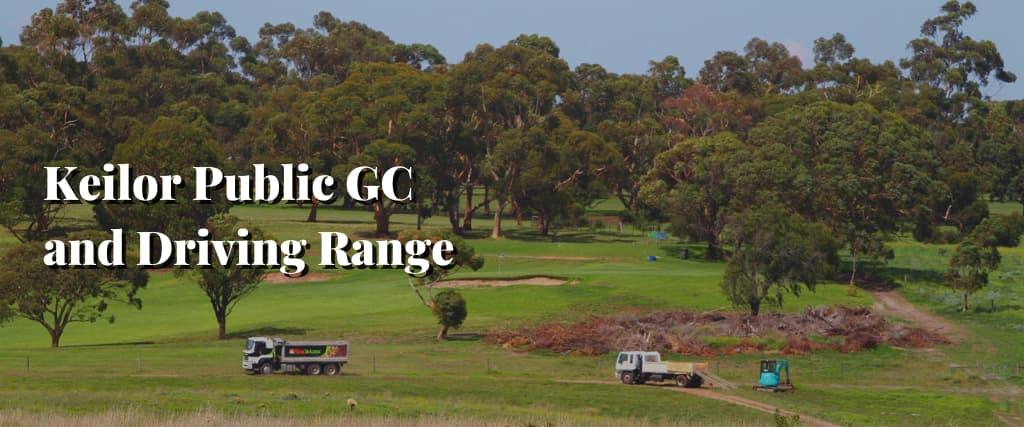 Keilor Public GC and Driving Range
Almost adjacent to Melbourne Airport, Keilor Public Golf Course and Driving Range are one of Melbourne's more affordable options starting at $6.50 for 20 balls! This completely open-air range is down-to-earth as it observes a very relaxed dress code.
Address: 540 Calder Freeway, Keilor North, Melbourne VIC 3036
Phone: +61 3 9390 1538
Hours: Mon-Sun 6:30am-7:45pm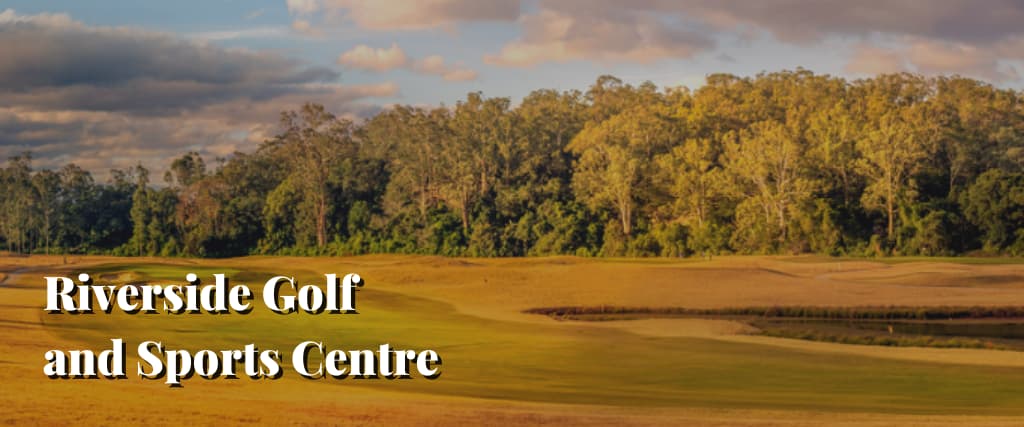 Riverside Golf and Sports Centre
Situated alongside the Maribyrnong River; the Riverside Golf and Sports Centre is a great driving range as well as a cracking family day out with lots on offer. Firstly, the luscious green makes for perfect conditions as does the price point at $11.50 for 100 balls. If you can't drive all day or convince the family to watch you endlessly practice you can take them on the mini-golf course or even to the kitchen and bar restaurant.
Address: Newsom Street, Ascot Vale, Melbourne VIC 3032
Phone: +61 3 9938 4545
Hours: Mon-Fri 6:30am-8:30pm, Sat-Sun 6:30am-7pm
Altona Lakes Golf Course
Surrounded by the gorgeous backdrop of Paisley Park, Altona Lakes is open to all but memberships are recommended for considerably better rates and booking opportunities. The Pro-Shop is excellently stocked with some high-quality goods if you fancy an upgrade too.
Address: Paisley Park, Mason Street, Altona, Melbourne VIC 3025
Phone: +61 3 9399 1029
Hours: Mon-Fri 6:30am-7pm, Sat-Sun 6:30am-6pm
Yarra Bend Golf
The Yarra Bend Golf facility has it all. 18 scene holes a mere 10 minutes outside of Melbourne's CBD. The Driving Range is loaded with Toptracer technology to analyze your swing and overall performance. If that's not enough for you there's coaching available, adventure golf, and a putt-putt park if you're looking for more than just a range.
Address: Yarra Bend Road, Fairfield, Melbourne VIC 3078
Phone: +61 3 9481 3729
Hours: Mon-Sat 6am-9:30pm, Sun 6am-5pm
Maroondah Golf Park
Maroondah Golf Park is a great place to get started on golfing journey with a lot of support for new players and those looking for additional coaching. The range always uses Srixon balls exclusively for those quality touches alongside an onsite PGA-qualified staff member. Given the extensive floodlighting, you can hit on the range all night if you desire! Or even take to the mini-golf course!
Address: 363 – 365 Maroondah Highway, Chirnside Park, Melbourne VIC 3116
Phone: +61 3 9727 3082
Hours: Mon-Sun 9am-9pm
Morack Practice Range
One of the best-kept ranges in Melbourne can be found in Vermont South as a single blade of grass can be found out-of-line at Morack Public Golf Course. The facilities include several markers to know where exactly you're hitting. After which you can always play on the main course or take some lessons to bolster your skill.
Address: Cnr Morack and East Rds, Vermont South, Victoria, Australia
Phone: (03) 9801 4479 or (03) 9887 2269
Hours: Mon-Fri Dawn to 8pm, Weekends and Public Holidays Dawn to 7pm
General FAQ
What Melbourne driving ranges are open late?
The Melbourne Golf Academy, Albert Park Driving Range, and Latrobe Golf Park all boast the latest opening times – so check them out if you want to go knock about after dark.
Are there any driving ranges in the Melbourne CBD?
If you don't fancy traveling too far out or you're working in the CBD, then the Yarra Bend Golf and Albert Park Driving Range are located in central Melbourne; so are very convenient.
What are Melbourne's best driving ranges?
While most of the ranges on this list are highly regarded, the most popular are as follows: Melbourne Golf Academy, Albert Park Driving Range, Latrobe Golf Park, Yarra Bend Golf, Altona Lakes Golf Course.