These days, people of all ages realise how great and affordable hostels can be. Not only are they generally less expensive options, but they're also beautiful places to meet people from all around the world. So next time you're in the beautiful city of Melbourne or looking for Australian Facts, consider staying at a hostel. You could save a few dollars and make some cherished memories.
Melbourne is one of Australia's most exciting cities. You'll find tons of culture, entertainment, shopping, and fine dining right at your fingertips. From the famous Queen Victoria Market to the National Gallery of Victoria, Melbourne has plenty to offer for every taste and budget. It's one of Australia's top "must visit" destinations.
These are the fifteen best backpacker hostels in Melbourne guaranteed to make your travels as memorable as possible and give you a great home base for enjoying the city.
Melbourne Metro YHA
There are plenty of reasons why travellers choose the Melbourne Metro YHA, but the biggest one has got to be the incredible views from its rooftop terrace. You can see all of Melbourne while making friends with your fellow hostel guests.
Additionally, the Melbourne Metro YHA has all of the amenities you would expect from home, including:
Comfortable rooms
Individual dorm bed lights
Lockers
Hot water
WiFi
A comfortable lounge
Stay in one of their cosy dorms, or opt for a private room. Either way, you'll have plenty of opportunities to interact with other people staying at the Melbourne Metro YHA through BBQs, group activities, and outings. This hostel is an excellent, secure, and economical choice for people visiting Melbourne.
Nate's Place Backpackers Melbourne
Nate's Place Backpackers Melbourne offers guests the option of staying in shared dorms or private rooms. Their dorms are also varying sizes, so you can find one that efficiently suits your budget and sleep needs. Their shared dorms have large lockers that are more than ample for most valuables. Plus, there are plenty of power outlets, fast and free WiFi, and clean and spacious shared spaces.
There are also plenty of bathrooms and showers with hot water, plus a laundry service that operates seven days a week. There's also a shared kitchen with complimentary coffee and tea, a beautiful rooftop terrace, and top-notch security. So if you're looking for convenience and comfort, Nate's Place Backpackers Melbourne is it.
Hub Hostel
As the name suggests, Hub Hostel is an excellent spot to make your home base in Melbourne. It's strategically located just a mile away from the heart of the city, so you have access to all of the fun while still being able to get a good night's sleep. In addition, it's just a few minutes away from Melbourne's trams and public transportation.
Hub Hostel is comfortable and sophisticated, with plenty of dorm rooms in various sizes. You can choose a ten-bunk dorm to save money or get a two-bunk space for some extra privacy. There are also private rooms available. There's a kitchen on-site, lounges, huge common areas, and a recreation room where you can interact with other guests.
Landing Pads Brunswick
If you're planning on staying in Melbourne for a longer time and want a place where you can sleep, play, and work, Landing Pads Brunswick is one of the best backpacker hostels in Melbourne for you.
This higher-end hostel caters to digital nomads and longer-term travellers. It doesn't have the party atmosphere of some of the other hostels, making it an excellent spot for people who need to factor in work.
The rooms are spacious, clean, and have fast and reliable WiFi. There's also a shared lounge, a lovely outdoor patio, and a fully-stocked kitchen. Guests can easily set up a routine, see the city, and interact with like-minded digital nomads in a comfortable and welcoming space.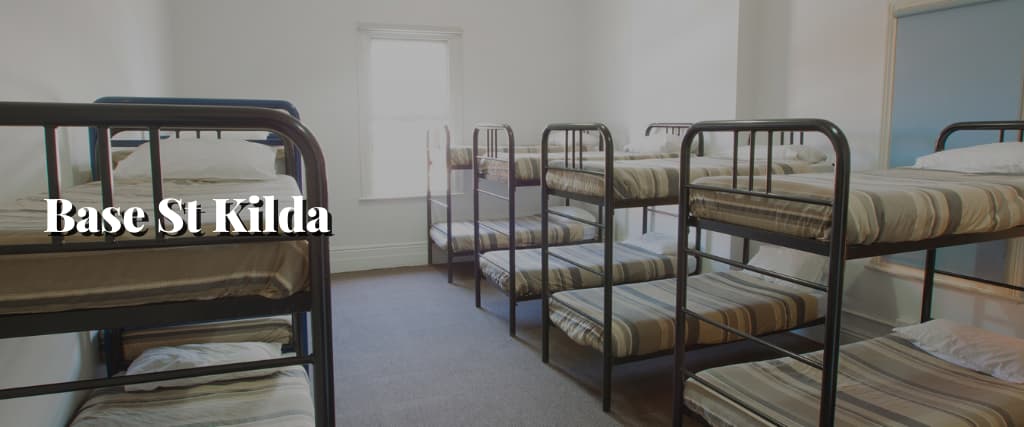 Base St Kilda
Base St Kilda is a great place to stay if you want to meet other guests right away. They have tons of group activities going on all of the time, plus plenty of shared spaces. It's also hard to beat the location. Base St Kilda is right in the heart of St Kilda, near Acland Street. There are plenty of restaurants and bars nearby, plus public transportation options.
This hostel is beautifully decorated, secure, and has plenty of amenities for a fun stay. There's free WiFi throughout the facility, dorms specifically for women, and friendly staff that can help you make the most out of your Melbourne adventure.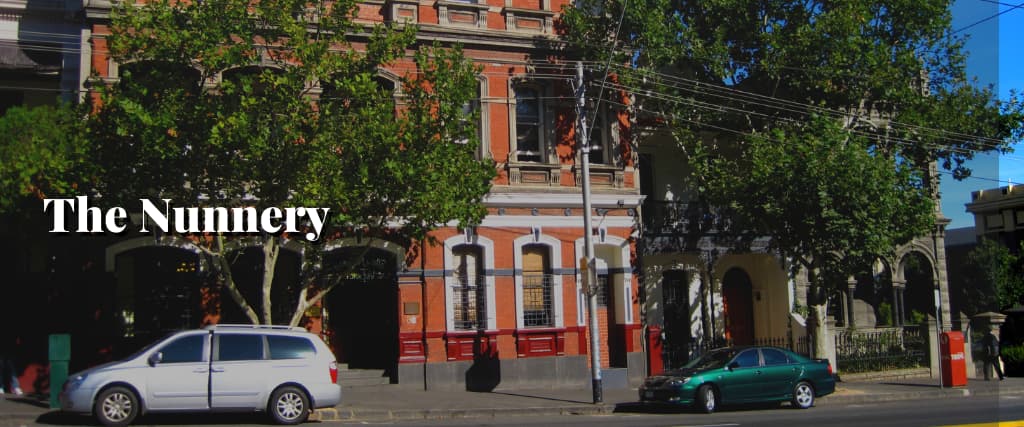 The Nunnery
If you want to stay in one of the most unique hostels in Melbourne, check out The Nunnery. This rehabilitated nunnery is now one of the top guesthouses in the city. It's charming, fun, and a great place to meet fellow travellers. So if you're looking for a place to stay that's stylish and beautiful, The Nunnery is a great pick with plenty of aussie slang.
It's a smaller hostel, so make sure that you book in advance if you want to get a bed during the busy season. In addition to the rooms, there's a pretty courtyard, full kitchen, and shared lounge area. With regular group activities, BBQs, and outings, it's easy to meet people at The Nunnery too.
Elizabeth Hostel
Elizabeth Hostel is an excellent place to stay if you want to be close to public transportation and enjoy all of the amenities of home. It's right across from Queen Victoria Market and directly on one of Melbourne's tram lines. So even if you're not familiar with the city, you'll be able to get anywhere you want from Elizabeth Hostel.
The hostel has:
Limited WiFi available
Hot water
Laundry services
A full kitchen on-site
There's also unlimited coffee, an amiable staff, and common areas to meet other guests. Since Elizabeth Hostel is right in the middle of the action, you won't be far from any bars or restaurants.
Nomads Melbourne Backpackers
Travellers who want to get the most for their money, and have a great experience, should consider Nomads Melbourne Backpackers. This popular Melbourne destination has phenomenal areas, including a rooftop deck and cinema. You can also get free pancakes twice a week and complimentary WiFi on the hostel's ground floor. There's always tea and coffee in the standard room too.
Their private rooms have attached bathrooms, and their shared facilities are clean and have hot water all day and night. There's an on-site bar, and Nomads Melbourne Backpackers is close to some of the city's top markets and bars too. This hostel has it all; a great staff, good location, and plenty of amenities.
Space Hotel
Melbourne's Space Hotel is an excellent option for people who want a boutique hotel experience on a backpacker's budget. It's a true gem, with:
Private or form rooms
Comfortable beds
Plenty of plugs and docking stations
Beautifully appointed shared spaces
Although it's conveniently located, you might be tempted to stay at the hostel for your whole vacation.
One of the Space Hotel's key draws is its rooftop spa, but it also has a restaurant and gym right on-site. So if you're looking for a comfortable, modern, and stylish place, it doesn't get much better than Space Hotel.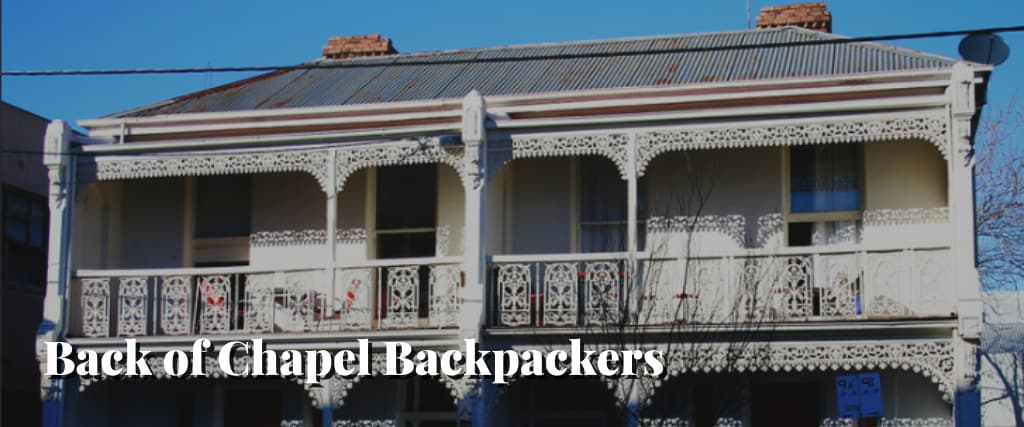 Back of Chapel Backpackers
Back of Chapel Backpackers is one of the best backpacker hostels in Melbourne if you are planning to stay in the city or surrounding area for a more extended period. However, they have guests from all over the world, Australians also frequent Back of Chapel Backpackers.
It's an excellent place to make your home base if you're looking for a relaxing atmosphere and a good group of people.
Back of Chapel Backpackers is in a historic section of town with plenty of architecture, restaurants, and exciting things to do. It's also not too far from the bar district, so you can certainly enjoy a fun night out if you want. One of the best aspects of this hostel is that you can customise your stay to fit your preferences.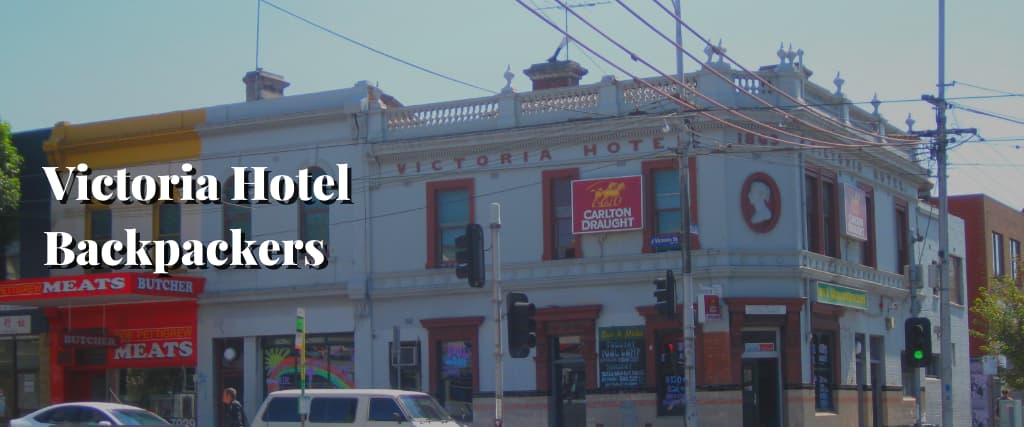 Victoria Hotel Backpackers
Victoria Hotel Backpackers is a medium-sized hostel with ten bedrooms, thirty individual dorm beds, plenty of common areas, and a fully-stocked, spacious kitchen.
It's small enough so that you will undoubtedly enjoy a boutique hostel experience while still interacting with other guests. So if you're looking for a place to strike the right balance between privacy and socialisation, Victoria Hotel Backpackers is it.
The staff is amiable and accommodating, and there's top-notch security, including large lockers for your valuables. There are also:

Vending machines
Free coffee and tea
A nice balcony
Plenty of group activities like trivia nights
Happy hours
As this hostel tends to fill up quickly, it's a good idea to make reservations in advance, especially for more popular times.
Summer House Backpackers
Summer House Backpackers is part of the larger Hotel Barkly and offers economical accommodations for budget travellers and backpackers. It's affordable and convenient, with clean, well-appointed dorm rooms and private suites. There are plenty of lockers available, complimentary breakfast, and fun free group activities like BBQs and pancake brunches on Sundays.
Summer House Backpackers is a great place to work and play, catering to the digital nomad crowd as well as passers-through. With high-speed WiFi and a relaxed atmosphere, it's an excellent place to both work and unwind. It's also reasonably close to public transportation and has a fantastic rooftop patio.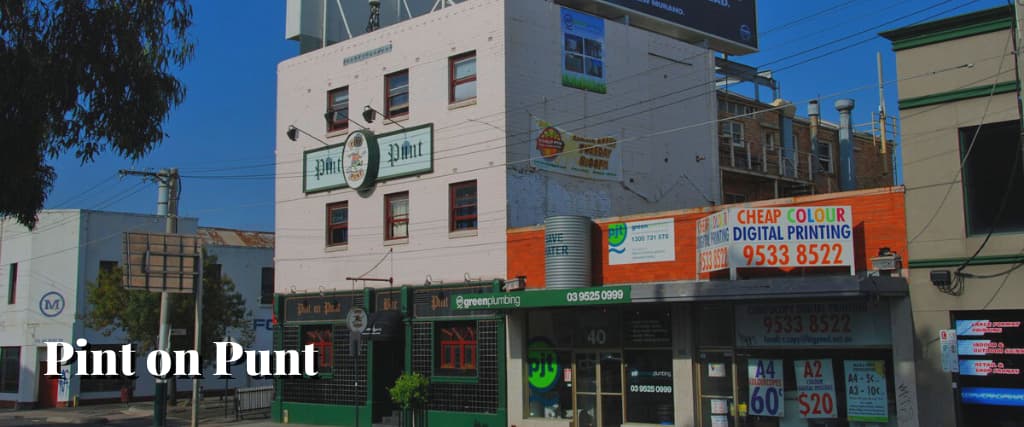 Pint on Punt
The cleverly-named Pint on Punt is right above the Windsor Alehouse Bar and right in the heart of St Kilda, one of Melbourne'stheatresciting suburbs. Stay at this hostel, and you will be close to everything, including:
Movie theatres
Gyms
Restaurants
The beach
Cafes
There's also plenty of shopping and entertainment right nearby. In addition to the fantastic location, Pint on Punt offers some great accommodations. You can get a private room or a dorm, and there are options for virtually any budget and need.
There's also complimentary breakfast, WiFi, and themed nights so that you can meet fellow guests. It's a friendly, inviting place that strikes just the right balance between being relaxing and exciting. You certainly won't be disappointed with Pint on Punt.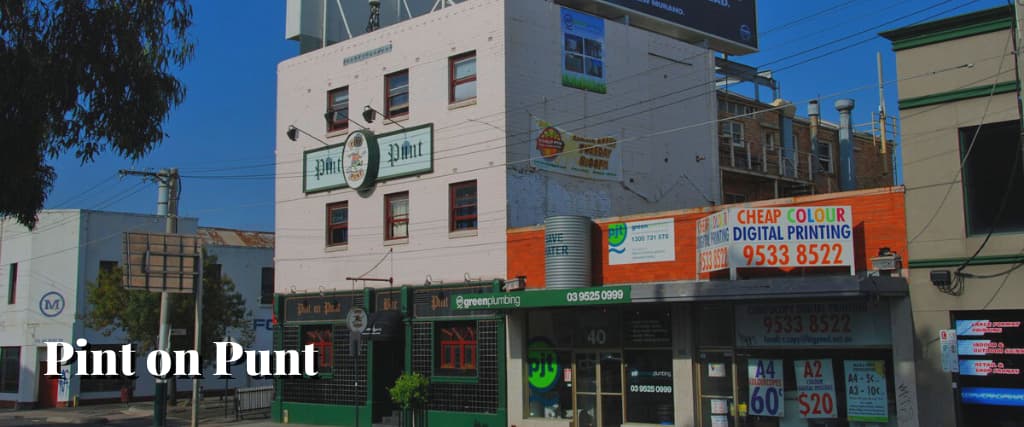 Greenhouse Backpackers
Greenhouse Backpackers is a higher-end destination that caters to working travellers. There's a business centre right on-site, plus excellent WiFi throughout the facility, and even a place to rent a car if you need one. The airport is relatively close, there's complimentary breakfast, and Greenhouse Backpackers has a beautiful sun deck where you can relax after a day in the remote office.
This hostel also provides guests with all the amenities that they could want. Hairdryers, hot showers, and fresh linens are available, and you can choose between private and dorm rooms. Like many of the best backpacker hostels in Melbourne, Greenhouse Backpackers has group activities and socials, including BBQs and mixers.
Home at The Mansion
If you want to stay at one of the best backpacker hostels in Melbourne that's just like a home away from home, check out Home at The Mansion. This beautiful hostel is a refurbished mansion with genuine stained glass windows, gorgeous architecture, and beautiful rooms. Even though it's historic, it's still thoroughly modern.
You can certainly enjoy all of the comforts of home while staying there, including:
A spacious, clean kitchen
Hot water
Comfortable beds
There's also plenty of shared spaces to meet and mingle with other guests. It's secure, too, with swipe card keys, female dormitories, and on-site security. There's also complimentary high-speed WiFi throughout the entire facility so that you can stay connected in style.
Wrapping Up
The next time you visit the beautiful city of Melbourne, think outside the hotel and Airbnb box and consider booking a hostel. Not only are hostels affordable, but they're also unique places to lay your head where you can meet fellow travellers from all over the world.
These days, people of all ages stay at hostels for fun, fellowship, convenience, and community. These best backpacker hostels in Melbourne are guaranteed to make your stay all that much better.