Need inspiration of where to take your children in Melbourne during the school holidays?
Then we are here to help!
In this article, we will showcase 15 really cool free and cheap school holiday activities in Melbourne that you can do with your children.
You will be pleased to know that a good number of these activities won't cost you a cent! While the rest will only set you back a minimal outlay. But all of them should offer experiences your kids will really enjoy.
To provide you with options for all seasons, we've included a mix of indoor and outdoor activities which you can do year-round, irrespective of the weather.
These activities can also be done within an hour, or over the course of a full day. So you will easily be able to fit them around your other commitments.
So let's go ahead and check them out!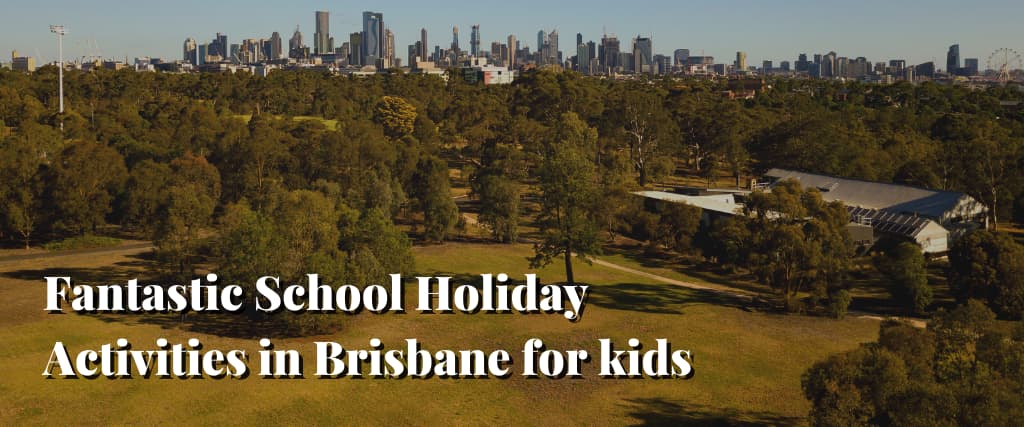 Fantastic School Holiday Activities in Brisbane for kids
All of the school holiday activities we have showcased below are terrific things to do with your children.
That said, given that many businesses are very Covid conscious now, it is worth double-checking opening times, and operating restrictions, with the venue you wish to visit, prior to going there.
Have fun at the Royal Park Nature Play
Melbourne is blessed with a number of very good parks and one of the most innovative of them can be found in the suburb of Parkville.
Built on the site of the former Royal Children's Hospital, and right beside the new one, the Royal Park Nature Play is a great place to go in the summer as it boasts two great water features.
Even during the colder months of winter, the park is an attractive proposition for kids. Based on natural elements, it features a rope course, climbing structure and a well-equipped playground with several swings, three steel slides, a sandpit and a big cradle swing.
It is also just a couple of km north of the CBD should you want to head there before or after.
Get rid of some energy at Latitude
When the weather gets too hot, or the colder months of winter hit, Latitude is a fabulous place for kids to expend some energy.
Located in Heidelberg, this popular indoor trampoline park is a great place for them to bounce around.
In addition, they also offer other activities like rock climbing, obstacle courses, basketball lanes, and dodgeball courts.
For parents, there is also a nice cafe to enjoy a coffee and bite to eat on-site, whilst the children play.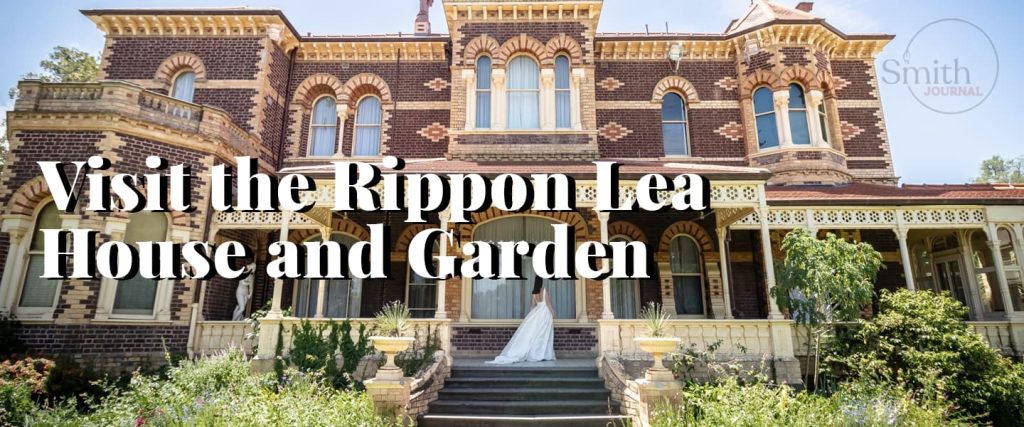 Visit the Rippon Lea House and Garden
Looking for a more cultured activity? Then why not spend a day exploring the stunning Rippon Lea House and Garden.
Run by the National Trust of Australia, this beautiful, 19th-century heritage-listed historic mansion resides in Elsternwick. Set on 7 hectares of spectacular, Victorian pleasure gardens, you can take a guided tour of the house and gardens which highlight how rich people lived in years gone by.
With plenty of activities for kids, as well as a pleasant cafe for lunch or afternoon tea, the mansion offers a lovely, low-key way to spend a couple of hours.
See the St Kilda Penguins!
Did you know St Kilda has penguins? It is surprising how many people don't.
But over at the St Kilda Pier and Breakwater, you will be able to see a colony of penguins who swim by the scenic pier for shelter after sunset.
The penguins are a captivating sight, as is the sunset. Whilst the views of the Melbourne skyline and Port Phillip are quite breathtaking too.
St Kilda Pier is a great spot for fishing, and also has a lovely boardwalk to stroll on too. If you get peckish, you can also grab a quick bite to eat from the heritage kiosk that is stationed there too.
Browse The Queen Victoria Market
The Queen Victoria Market has been operating in the Melbourne CBD since 1878 and is a great place to take the kids for a day out.
Covering more than seven hectares, it is the largest open-air market in the Southern Hemisphere. Selling everything from fresh, seasonal and speciality produce to clothing, handmade souvenirs and other speciality crafts, across over 600 stalls.
The bustling market is a fantastic place to walk around for its sights, sounds and smells. You can also buy a great range of ready-to-eat food and exceptional coffee, as well as pick up the odd gem of a purchase too.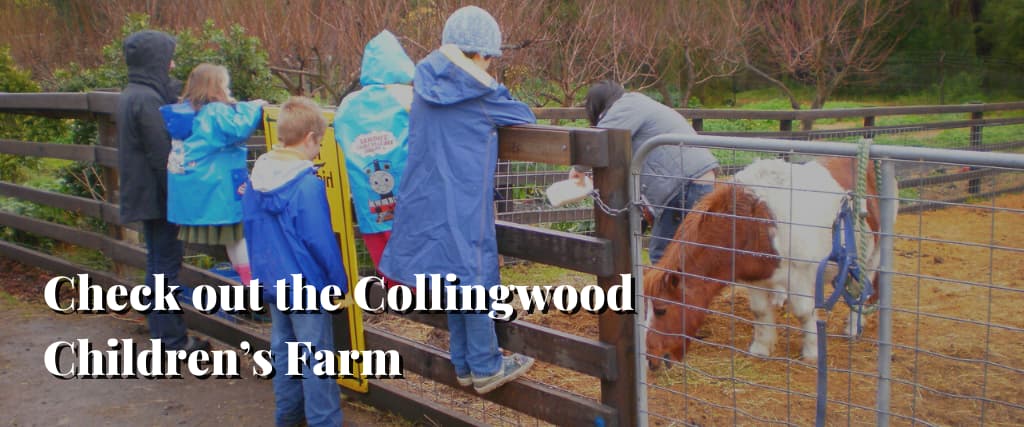 Check out the Collingwood Children's Farm
If you have kids who love animals, then take them over to The Collingwood Children's Farm.
Tucked away in Abbotsford, on the Yarra River, this inner city, not-for-profit working farm, is a brilliant organisation that strives to provide support for those in the local community who are experiencing adversity.
By delivering several programs from their rustic community working farm, they encourage social inclusion, as well as getting children out into a green space.
Located just 4 km from the Melbourne CBD, the kind of programmes they offer for children include 'Farmer for a Day'. Where they get to cuddle a goat and interact with several other farm animals.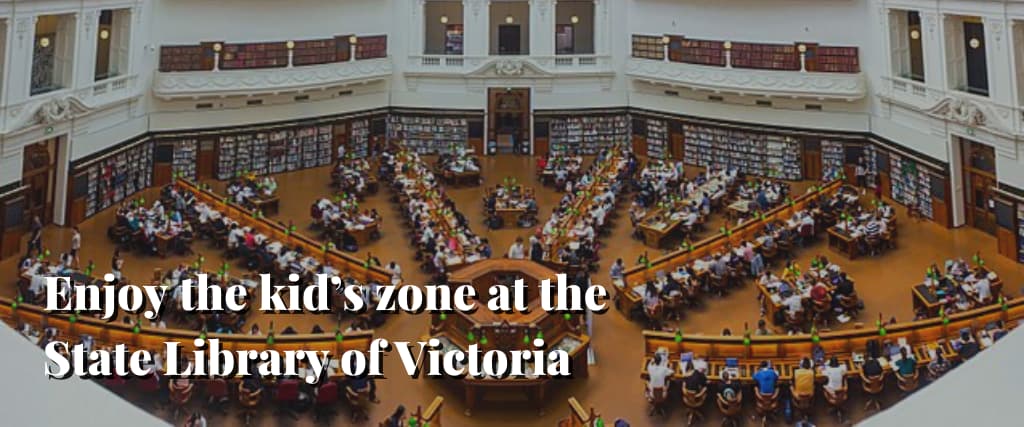 Enjoy the kid's zone at the State Library of Victoria
The library is always a great place to take the kids, whether it be to escape the heat or cold or just to have some quiet time outside of the house.
At the State Library of Victoria on Swanston Street in the CBD, they offer a regular calendar of events and programs and events for both children and families that run throughout the year.
These include activities like story-time, author talks and craft activities which usually take place at the Pauline Gandel Children's Quarter. A purpose-built space for children designed for them to play and learn.
The State Library Victoria is also the custodian of a fascinating collection of historical Ned Kelly material, which the kids will love too.
Explore your creative side at ArtPlay
Got kids who love to get creative?
Then Artplay in the Birrarung Marr on Russell Street is the perfect place for them
Designed for all children – from babies up to 3 years old – ArtPlay allows them to conceptualise, and create, artistic encounters through playful exchange and self-expression.
Throughout the school holidays, they run a number of workshops and programs which are very popular with children.
There is also a playground situated next to the building which is a real bonus, as kids love to play in it
before or after they attend the ArtPlay sessions.
Sign up for Code Camp
If your kids are more into technology, be sure to send them to Code Camp!
This programme is actually run at multiple venues throughout Melbourne and wider Australia and has been developed to inspire kids to get creative with technology.
The camps run programmes that are customised to different ages and levels of ability and include activities like learning how to DJ on state-of-the-art equipment and creating a fantastic Minions movie through the use of clay and stop-motion techniques.
During their time there, kids can also learn how to devise and shoot a really cool YouTube video, as well as master how to fly a drone and discover how to code.
Camps tend to run from 9 am until 3.30 pm, so this is a great drop-off option for parents who still have to work during the school holidays.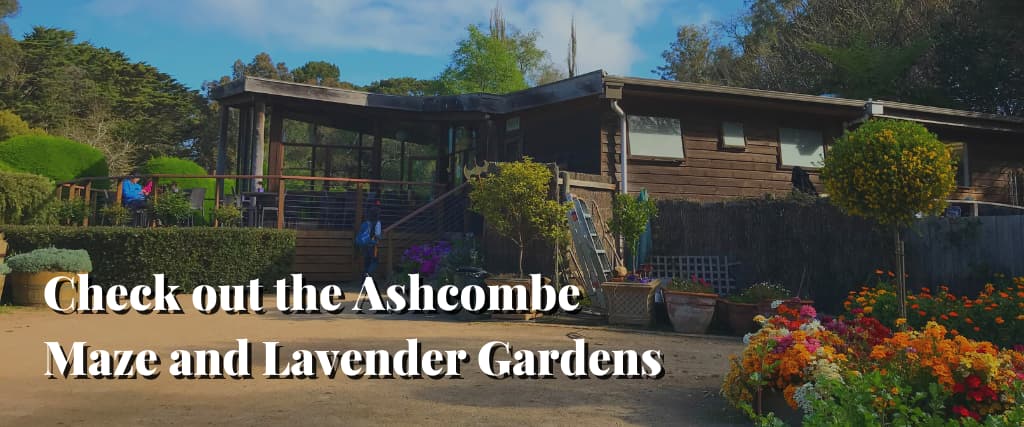 Check out the Ashcombe Maze and Lavender Gardens
What to challenge your kids in a fun way? Then let them loose in the maze at the Ashcombe Maze and Lavender Gardens.
Home to the oldest and most famous hedge maze in Australia, this spectacular circular rose maze is set within 25 acres of breathtaking gardens, which also includes the Lavender Labyrinth, which flowers all year.
Comprising more than 1000 Cypress Trees, as well as thousands of metres of pathways, the maze stands three metres high, and two metres thick. Not only is it beautiful to look at, but it is also a lot of fun to try and get out of.
Away from the maze, kids also love the gnome hunt, as well as the woodland fairy walk. There is even a lovely cafe on site that serves up a terrific lavender ice cream which they should enjoy too.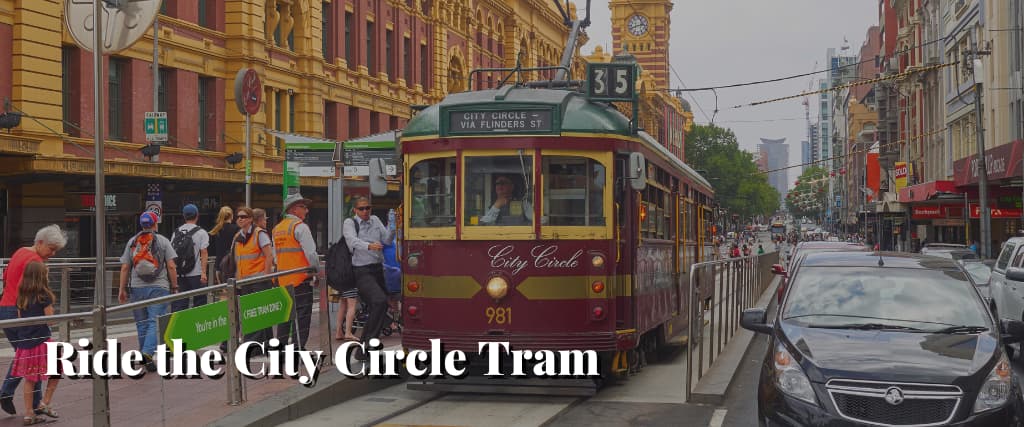 Ride the City Circle Tram
When was the last time you rode the City Circle Tram?
If the answer is 'too long' then you should definitely make the effort to do so.
A great way to experience a historic part of Melbourne's culture, you could easily plan a whole day around these iconic heritage W-Class trams – by visiting several of the city's main attractions that it takes you to.
The tram is free to ride and offers commentary along the way about Melbourne's history and some
of its main landmarks.
It is a very fun and convenient way to explore the city in a way your kids will enjoy.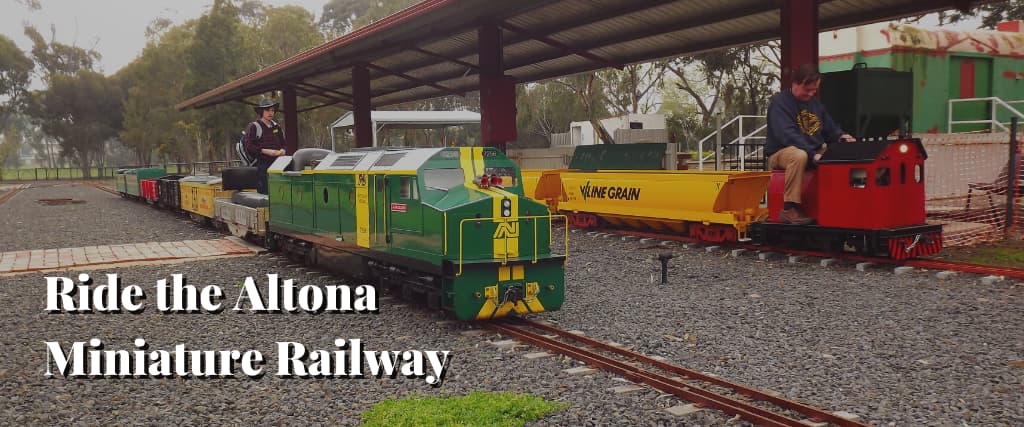 Ride the Altona Miniature Railway
If your kids don't fancy the tram then maybe they will love the chance to ride the Altona Miniature Railway.
Located in Altona North, this fabulous miniature railway line is run by a hobby club. Stretching for 1.5 km the track is very safe and provides kids and adults alike to enjoy a ride on miniature trains that have steam and diesel engines.
The trains operate on the third Sunday of each month 10.00 am – 3.00 pm. After your ride, you can enjoy a picnic either on tables under shady gum trees or in the adjacent grassy area.

Pay a visit to the Fire Services Museum
Got a child who wants to be a firefighter? Then consider taking them to the Fire Services Museum in East Melbourne.
Boasting one of Australia's biggest collections of fire-fighting memorabilia this fantastic museum is run by retired, volunteer firefighters, who are only too happy to regale children with fascinating stories of what firefighting is all about.
Set within the original headquarters of the Metropolitan Fire Brigade, the museum also lets kids explore old firefighting trucks too.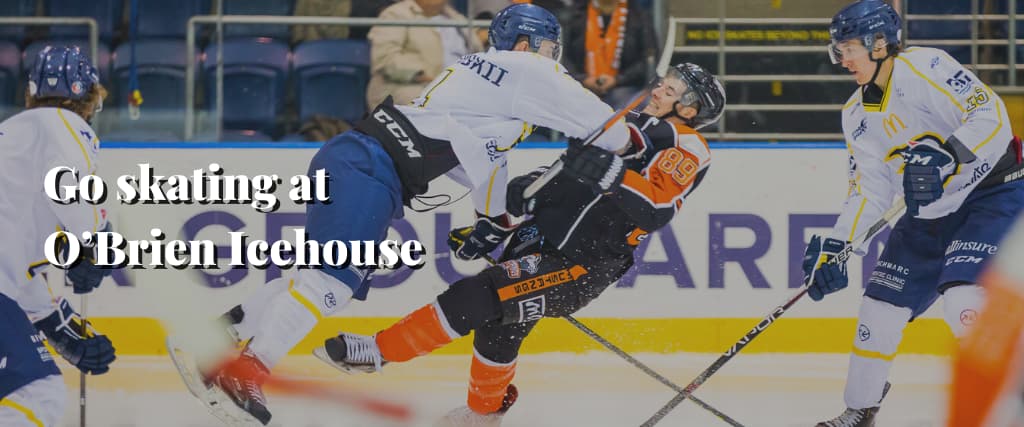 Go skating at O'Brien Icehouse
Nestled in the heart of The District Docklands precinct, The Icehouse is a great place to take the kids for a spot of ice skating.
Open every day from 9 am to between 9.30 pm and 11 pm – depending on the day – this fabulous skating rink offers educational and fun ice-skating classes for customers, as well as several opportunities to take up other ice sports like ice hockey or figure skating.
If they just want to do laps, public skating takes place throughout the week for skaters of any level. So while the kids are whizzing around the ice, you can sit back and watch them whilst enjoying a coffee at its onsite cafe.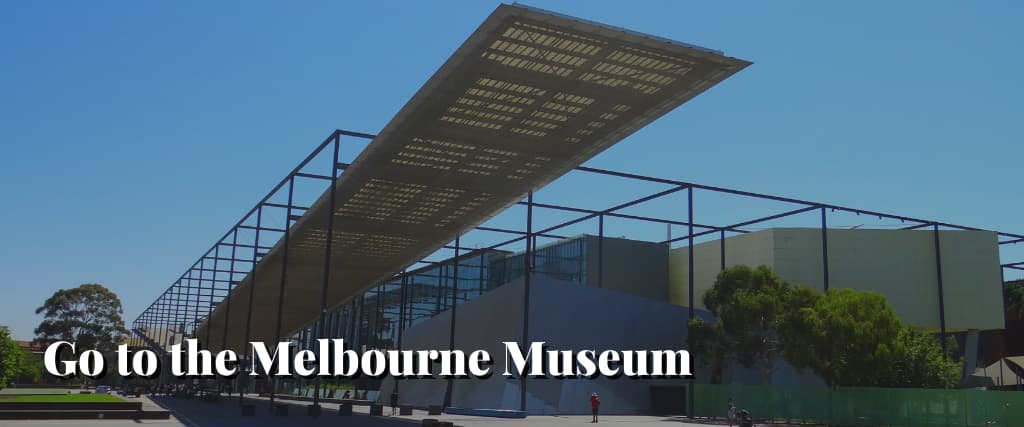 Go to the Melbourne Museum
If all else fails you can always take the kids to the Melbourne Museum.
Located in the Carlton Gardens, next to the Royal Exhibition Building, this fascinating natural and cultural history museum features a ton of exhibits that are sure to captivate your children.

Open every day of the week from 9 am to 5 pm, they will be able to stroll through an actual, living rainforest, as well as check out skeletons and dinosaurs up close, amongst many other attractions.
For children under the age of 5, there is also a terrific, interactive children's gallery, which they can explore and enjoy until their heart is content.
Final Thought!
So there you go. Our recommendation of 15 free and cheap school holiday activities in Melbourne to do with your children.
Regardless of which of these activities you choose to do, rest assured that your children will really enjoy them.
Furthermore, it will get them out of the house, mentally or visually stimulate them and even, for some of the activities, tire them out!