Have you got a sweet tooth? Or are you looking for some confectionary as a gift to your partner, friend, or family member? Don't worry, Melbourne has more than enough cake to go around with these establishments some of the best in the country to get your cake and sweet fix.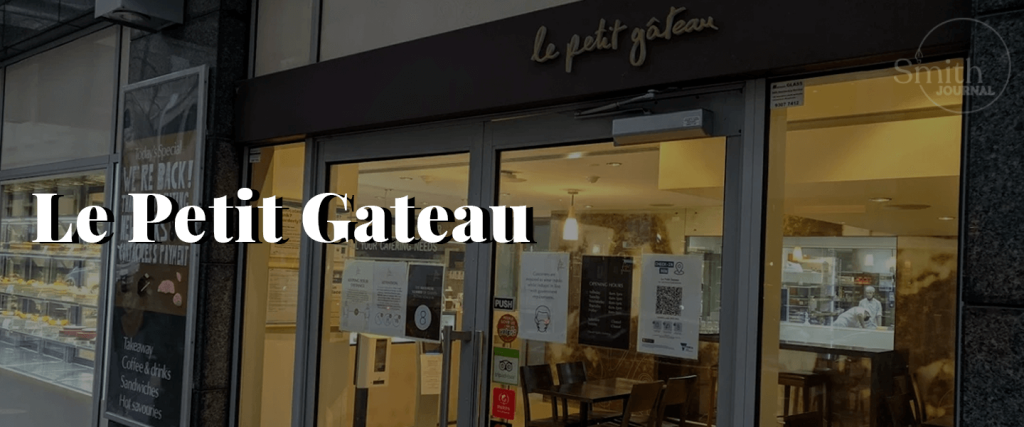 Le Petit Gateau
The name, Le Petit Gateau; might come from the French for 'small cake'; but these creations will fill appetites of any size. While the menu changes with the season; you can always order a bespoke cake for your unique celebration as head chef Chris has been on a mission to provide delicious cakes to the world.
Known for: Afternoon tea, only quality ingredients, flavourful wedding cakes.
Address: 458 Little Collins St, Melbourne VIC 3000
Hours: Mon-Fri 8am-3pm
Phone: (03) 9944 8893
Miss Trixie Drinks Tea
Alice Bennet is more than a visionary baker, but a Melbourne born-and-bred businesswoman. Miss Trixie Drinks Tea makes colourful and vibrant cakes for any occasion with a vast experience in wedding, birthday, and other bespoke message celebration cakes. Or if a cake won't cut it (which seems non-sensical to say) you can also get handmade cookies for an event or celebration.
Known for: Extremely colourful bespoke cakes, great service, cookies.
Address: Online!
Contact: https://misstrixiedrinkstea.com/pages/contact
Sucre du jour
Sucre du jour is a result of years of training in and around Michelin-starred restaurants and chefs; as bakers and owners, Eigen Ting and Josephin Tan have years of experience in high-end catering and restaurants. Now with their own business venture, the pair are producing exceptional baked goods six days a week. If you really want a treat you should head down for a weekend when they produce some delightful specials including their take on Japanese Shokupan.
Known for: Chocolate tart, shokupan, and sweet Almond pastries.
Address: Shop 10/436 Burke Rd, Camberwell VIC 3124
Hours: Tue-Sat 8am-5pm, Sun 10am-5pm
Phone: 0403 448 906
Beatrix
Natalie Paull will the first to tell you she's always wanted to bake. It's been her passion since a young age; having become an apprentice chef as a teenager, and now has created a lasting Melbourne legacy for exceptional cakes. There's no set menu; just whatever Natalie bakes and puts out in the shop. Be sure to plan your trip as the shop is only open for a limited time each day and cakes regularly sell out. Words don't do the chocolate sour cream layer cake justice, just hope there's a slice left when you get down as it's simply delectable.
Known for: chocolate sour cream layer cake, red velvet cake, pistachio and lemon curd cake, Bakewell tart, brown butter banana lamingtons
Address: 688 Queensberry St, North Melbourne VIC 3051
Hours: Tue-Sat 9am-2pm
Phone: 0403 698 836
Millstone
Millstone might be geographically based in Malvern, but isn't far off baking heaven either. The cakes are beautifully constructed with fabulous décor including the watercolour layer cake; which is typically topped with floral arrangements befitting a wedding occasion. This is typical of all the cakes here with many of them topped with macaroons, cookies and an infamous passionfruit topped sponge cake.
Be sure to get in touch if you want one of these custom-made for your special day; and if you really like their products and want more from them they do more wedding catering including savouries, salads, and pastries.
Known for: Decorative layer cakes, luscious colours, and wedding catering.
Address: 10A Claremont Ave, Malvern VIC 3144
Hours: Mon-Fri 7am-3pm, Sat-Sun 8am-3pm
Phone: (03) 7038 0645
Miss Ladybird Cakes
Gina, also known as Miss Ladybird trained and worked in her native New Zealand before baking in London, Edinburgh before setting up her shop here in Melbourne more than eight years ago. Currently just operating online, you can order a custom cake that celebrates creativity. The reasoning behind her lavish décor is that your wedding or birthday will be a beautiful day; so you need a cake to match. Good thinking, right? Be sure to mail ahead with a good time as Ladybird usually has lots of work on at any given point!
Known for: Custom cakes, buttercream iced cakes, cupcakes, 'naked' cakes with floral arrangements
Address: Online Only at Present!
Phone: (03) 9578 8485
Other Contact: Online
Proof Bakehouse
'A Party Without a Cake is just a Meeting' or so they say here at Proof Bakehouse, an ambitious cake studio in Carlton North. Here you can order ahead tall cakes with decadent icing sculptures on or even on the side. That said if the cake is for someone special you might want to opt for the cherries and/or the edible flowers often seen here. Be sure to contact ahead as it is only open by appointment; this way you won't disappoint anyone when you promise a marshmallow layer cake and the store isn't open!
Known for: beautiful icing, vibrant coloured cakes.
Address: 531 Nicholson St, Carlton North VIC 3054
Hours: Mon & Sun 10:30am-12:30pm, Tue-Fri 8am-4pm, Sat 10:30am-1pm
Bibelot
From the exterior it's clear to see that clean lines and that 'well-polished' look are championed here. That ethos is applied to sweets here too as delicious hazelnut pralines, macarons, and even the gelato is presented in a distinct uniform fashion. Take your time reclining in the green-clad booths and browsing the seasonal menu as you decide how to fulfil your craving for sweet treats.
Known for: Hazelnut Praline Crunch Cake, petit gateaux in various flavours
Address: 285-287 Coventry St, South Melbourne VIC 3205
Hours: Fri 11am-5pm, Sat-Sun 10am-5pm
Phone: (03) 9690 2688
Monarch Cakes
Monarch Cakes has been serving up quality produce since 1934. The menu is derived from Eastern European bakery classics with items originally seen in Austria, Germany, and Slovakia. Oh, and how could we forget the 100-year-old recipe which is still followed today to make the Polish Baked Cheesecake? This place truly oozes the class and sophistication of a different time. Get down to St. Kilda and try these unique treats.
Known for: time-tested recipes, chocolate kooglhouf, plum cake.
Address: 103 Acland St, St Kilda VIC 3182
Hours: Mon-Fri 8am-6:30pm, Sat-Sun 8:30am-6:30pm
Phone: (03) 9534 2972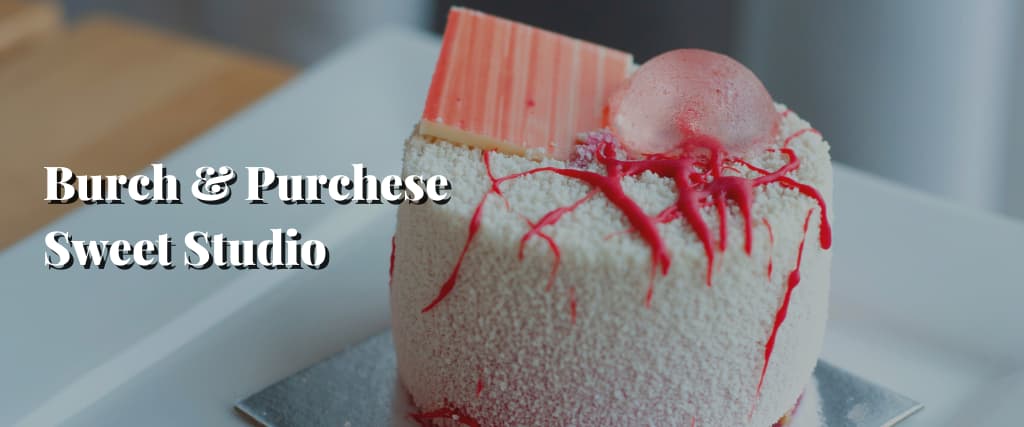 Burch & Purchese Sweet Studio
Head chef at Burch & Purchese Sweet Studio, Darren Purchese is highly esteemed in the pastry and treats world – even having appeared seen on Masterchef! Not only does he and his team of chefs bake some great cakes but he runs several classes on baking/cooking to help you get better in the kitchen. If you just want to gorge yourself, then check out their varying offerings which tend to include pavlovas, white chocolate cheesecake, and even mascarpone!
Known for: classes, pavlova, chocolate.
Address: 647 Chapel St, South Yarra VIC 3141
Hours: Tue-Sat 8am-4:30pm
Phone: (03) 9827 7060
Tidbit Cakes
Getting vegan cakes can be hard… unless you come to Tidbit Cakes, where all the cakes are vegan! No eggs, no milk, just delicious and cruelty-free! What's even better is that there isn't just a range to choose from, but you can specify exactly what you want and it still is completely vegan!
Known for: bespoke vegan cakes, raw cakes, macarons, cupcakes
Located in: Pacifica Business Park
Address: 8 Pacific Pl, Kilsyth VIC 3137
Hours: Mon-Fri 9am-5pm, Sat-Sun 9am-2pm
Phone: 0434 872 867
Agathé Pâtisserie
South Melbourne takes a detour down the Parisian way with the French indulgent desserts oozing with cream and fresh produce. There's possibly nothing more instagrammable than the Strawberry millefeuille which is presented decadently with wafers and cream stacked together.
Known for: regular croissants, meringue tarts, indulgent French cuisine.
Located in: Royal Arcade
Address: Shop 49A Royal Arcade, 3000 CBD, 335 Bourke St, Melbourne VIC 3004, Australia
Hours: Tue-Fri 8am-3pm
Phone: 0403 222 573
Located in: South Melbourne Market
Address: 322 Coventry St, South Melbourne VIC 3205
Hours: Wed & Sat-Sun 8am-4pm, Fri 8am-5pm
Phone: 0403 222 573
LuxBite
LuxBite is all about aromatic sweet fusions, blending French and Asian baking to create a pan-continental and mouth-watering experience. The Lolly Bag Cake is said to have originated within these four walls and is a great example of the unique flavours and textures championed here. There's seemingly endless variation too with a bubble tea croissant just one example of this great East-meets-West bakery.
Known for: Lolly Bag Cake, various creative takes on traditional French desserts
Address: 38 Toorak Rd, South Yarra VIC 3141
Hours: Mon-Sun 10am-6pm
Phone: (03) 9867 5888
Cremorne Street Bakers
Even if you've not been to Cremorne Street Bakers directly, the chances are you've been near them if you've had lunch or dessert out somewhere in Melbourne. That's because they supply a lot of baked treats in cafes around the city! You can always however buy a cake directly from them, as the raspberry chocolate mud-cake is heavenly; but as is the mixed selection box!
Known for: cakes, tarts, cookies.
Address: 135 Cremorne St, Cremorne VIC 3121
Hours: Mon-Fri 8am-4pm
Phone: (03) 9428 8341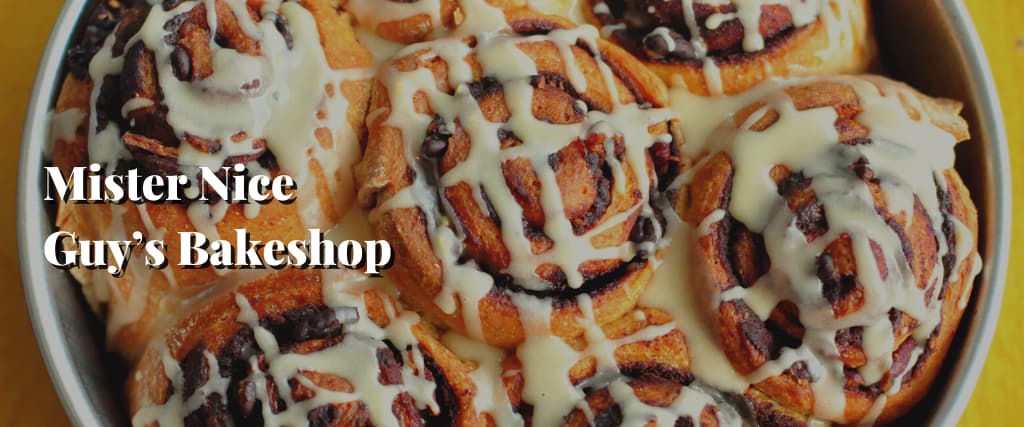 Mister Nice Guy's Bakeshop
Totally plant-based! Totally flavoursome too! Vegan and allergy-friendly cakes come at you from all corners in Ascot Vale as Mister Nice Guy's Bakeshop offers almost everything you can think of! This husband and wife team found that there were little to no bakeries out there to accommodate all allergies and diets; so they made their own! But that's not all, they also run a café where you can fill your savoury desires too!
Known for: vegan (and allergy-friendly) desserts, hot dogs, coffee.
Address: 151 Union Rd, Ascot Vale VIC 3032
Hours: Mon-Fri 9am-4:30pm, Sat-Sun 8am-4pm
Phone: 0404 191 130
Candied Bakery
Looking for a dessert that will stand out at any table or any given event? Candied Bakery has got you covered with some delightful designs including a bar of chocolate salted heavenly caramel cake, a banoffee pie with a crusty bottom, and infinite ways to incorporate Oreo cookies. It's clear to see that this husband and wife team still enjoys baking and wants you to enjoy it too!
Known for: chocolate salted caramel cake and several sweet pies.
Address: 81A Hudsons Rd, Spotswood VIC 3015
Hours: Tue-Sat 7am-4pm, Sun 7:30am-4pm
Phone: 0497 103 428
General FAQs
Where can you get a birthday cake in Melbourne?
In Melbourne, we've got so many choices, but these ones: Bibelot, Burch & Purchese Sweet Studio, Proof Bakehouse, Mister Nice Guys and Tidbit Cakes; have a rich tradition in making bespoke birthday cakes.
Where can you get a wedding cake in Melbourne?
Wedding cakes should be the bread and butter (literally) to all these bakeries but you should check out: Tidbit Cakes, Mill and Bakery, and Miss Ladybird Cakes based on user feedback for weddings.