We all look forward to date night, and the chance to spend quality time with your special person, away from the pressures of work or parenting.
However, after a while date night can get a bit routine, especially if you keep going to the same bars or restaurants over and over again.
Thankfully in Melbourne, there are plenty of things to do to make date night more interesting. From cheese making and taking a nighttime kayak ride along the Yarra River to hot air balloon rides and salsa dancing, here are our recommendations of 16 Romantic Things to do in Melbourne for Couples.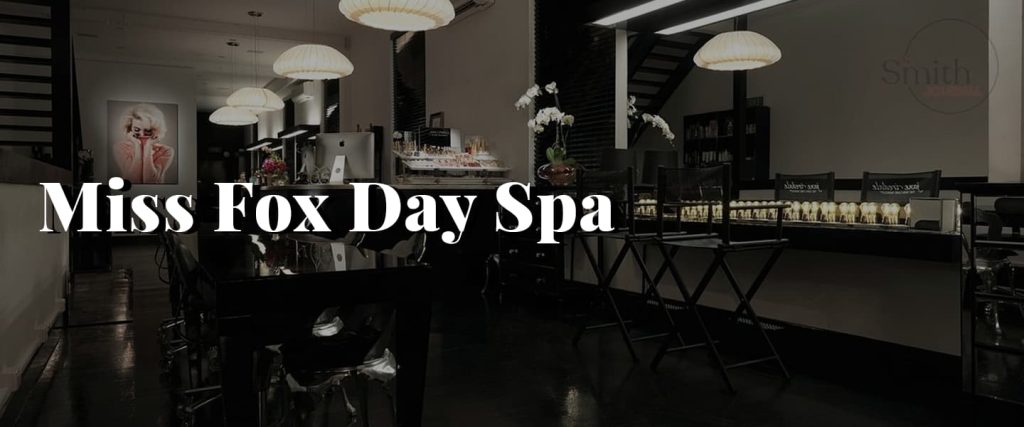 Miss Fox Day Spa
What better way to enjoy a romantic date night than to treat yourselves to a relaxing session at a spa.
There are plenty to choose from in Melbourne, but one of the best is the Miss Fox Day Spa.
Twice crowned the winner of the World's Best Beauty Salon at the World Spa Awards™, this fantastic spa is located on Little Collins Street in the heart of the CBD.
Describing itself as a 6-Star Self Care sanctuary, MISS FOX offers a wide range of deluxe massages, treatments, baths and other rituals.
Couples are given their own suite, so can enjoy the experience of being pampered without interruption.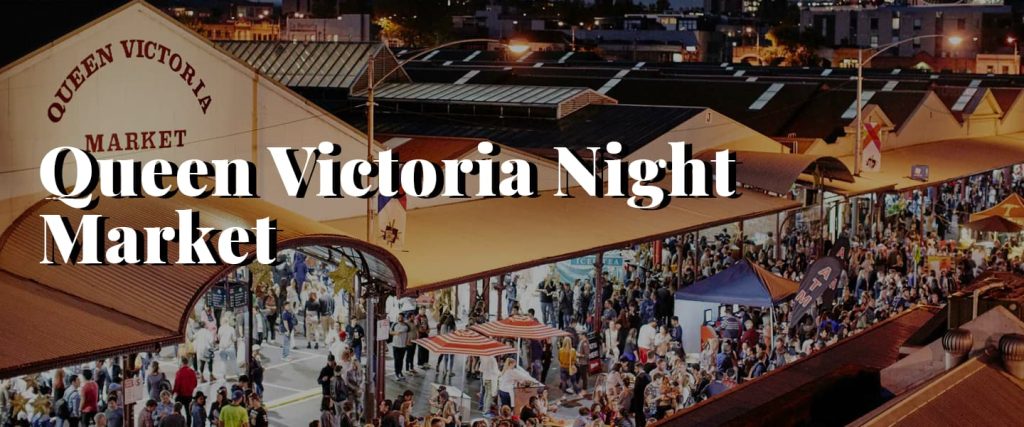 Queen Victoria Night Market
Home to over 130 stalls that sell everything from street food and alcohol to all kinds of merchandise, the Queen Victoria Night Market is an excellent choice for date night in Melbourne.
Providing you with the opportunity to eat good food, enjoy some fresh air and just stroll around chatting with your date, there is usually live music or other kinds of street performance art to provide an entertainment backdrop too.
Check out the stars at the Melbourne Planetarium
A night under the stars always has a romantic feel to it, but in Melbourne, this isn't always possible due to the weather.
Thankfully at the Melbourne Planetarium, they provide you with the chance to see the stars come rain or shine with a sensational, simulated night sky.
In the absence of being able to see the cosmos in the heart of the outback, the Melbourne Planetarium provides a fabulous alternative. Allowing you to learn about the magic of the galaxy in a comfortable, laid back and cosy environment.
To really score some points with your date, try and memorise a few constellations, so you can point them once you have spotted them.
Night kayak on the Yarra
Melbourne is renowned the world over for its shimmering waterways and by day you will see a number of kayaks gliding gracefully along it.
But have you ever considered doing this at night?
Well, that is something you can do on a 2.5-hour moonlight kayak ride experience with your significant other.
Showcasing the bright lights and architecture of the city from a unique perspective, this tour starts off at Victoria Harbour just as the sun is beginning to set.
From there you will meander your way towards the boat landing area at the Rowling Sheds, stopping en route to be fed with fish and chips.
The good thing about this experience is that you are chaperoned by a tour guide, so you don't need to be an expert to navigate the course.
Go to Bird's Basement for Jazz night
If you are a fan of jazz music then a great date night idea in Melbourne is to head to Bird's Basement.
Located in Singers Lane, right in the heart of the CBD, this popular jazz venue is a reincarnation of the world-famous institution in New York
Its doors open every night at 6 pm on Thursday, Friday and Saturday and close at midnight.
The band usually starts at 7.45 pm, which gives you plenty of time to enjoy a meal at its onsite restaurant before ordering a cocktail at the bar and listening to the performance.
Watch a Movie at a Rooftop Bar
If going to the cinema is a regular date night for you, then why not mix it up a little by changing the venue?
The Lido Rooftop at Curtin House is a terrific bar which has a terrific food menu and drinks selection.
It also has a very cool open-air cinema too which regularly screens everything from classic arthouse films to box office Hollywood movies.
Recently, some movies they have shown include Charlie's Angels, Doctor Sleep by Stephen King, Ford V Ferrari and Frozen 2.
When not watching the films, you can check out exceptional views of the Melbourne cityscape.
Go cheese making at Craft & Co
For something a bit different why not treat your partner to a date with some originality and take them to a cheese-making class?
Located over in Collingwood, The Craft & Co gives you the chance to make your own mozzarella cheese, which you can do by following a traditional and bona fide Italian recipe that derives from Naples.
It's a very fun way to spend a date, and not only will you get to develop a new skill, you can also enjoy pizza, a cheese plate and some very good wines and craft beers.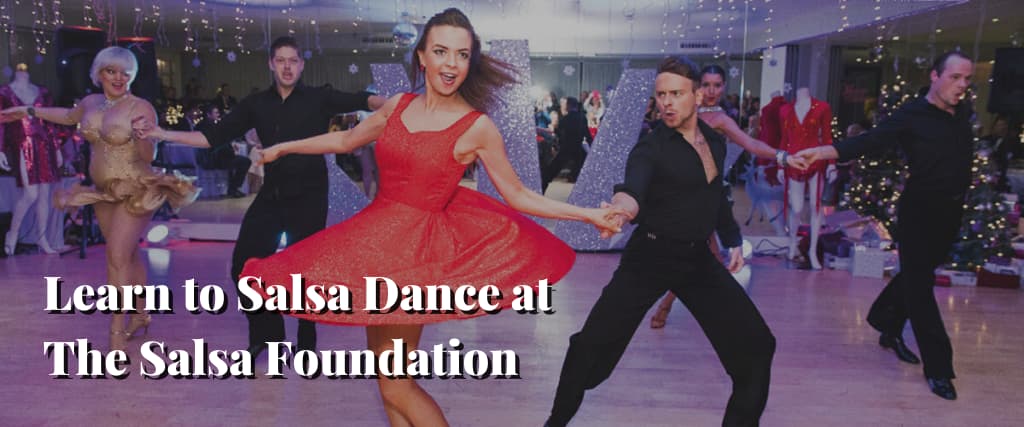 Learn to Salsa Dance at The Salsa Foundation
Salsa dancing is an excellent choice of date night activity!
Not only is it a very romantic thing to do with your date, it is also a lot of fun too for people of all ages.
Situated on Little Collins Street, the Salsa Foundation teaches classes for everyone from complete novices to accomplished dancers.
Free classes for novices are run on Wednesday and Thursday evenings in the Melbourne CBD, and you can always grab a drink there afterwards too.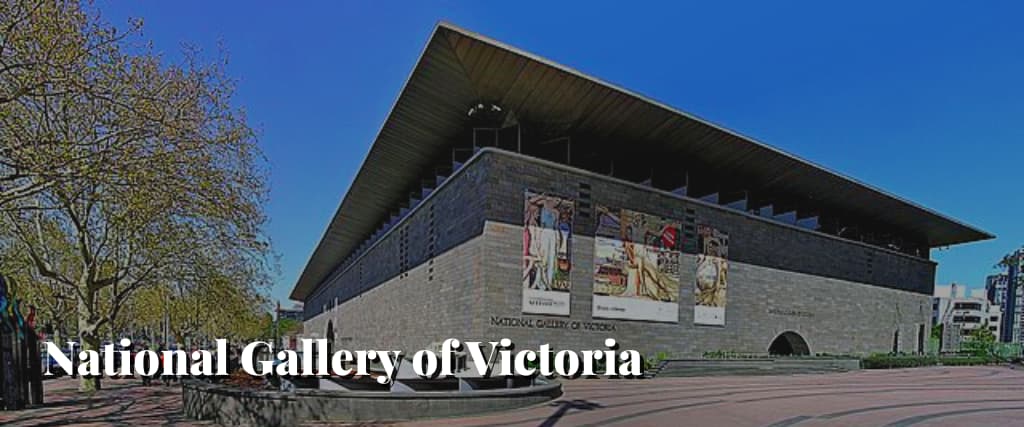 National Gallery of Victoria
Looking for a date night with a bit of culture? Then why not visit the National Gallery of Victoria?
This is a fantastic way to spend some quality time with your date whilst taking in some of the 75,000 artworks they present across two gallery locations.
Entry to the National Gallery is free and on Friday they stay open late, so you can spend a bit of time perusing their collection of works from Europe, Asia, America, Oceania and Australia.
In addition to the collections they exhibit, the museum also hosts live music as well as regular tours, talks, films and other notable displays.

Hot Air Balloon Ride over Melbourne
There can be few more romantic date ideas than a hot air balloon ride over the city of Melbourne.
You will have to get up early to do it, but the opportunity to watch the sunrise majestically above the landscape below is something you should both absolutely love.
With Global Ballooning Australia you can choose from 3 different flight locations, which include Melbourne, Mansfield or the Yarra Valley.
As well as a public flight, you can even choose to go on a private balloon flight with just you, your date and the pilot in it.
Spirit of Melbourne Dinner Cruise
If kayaking along the Yarra River seems like too much effort, then perhaps an evening on the Spirit of Melbourne Dinner Cruise will be more your kind of thing?
A delightful cruise ship restaurant, The Spirit of Melbourne offers exceptional cuisine, which you can enjoy as the ship makes its way along the Yarra River.
Operating on a reservations-only basis, this is a terrific way to spend some quality time with your date, whilst eating very good food and taking in some of the city's most prominent landmarks.
The cruise runs every Friday, Saturday and Sunday, and lasts for 3 hours. It takes the form of a 4-course meal, that also includes drinks, and usually incorporates several vegetarian and dietary requirement choices.
Should you want to not share this experience with anyone else, you can choose to hire a private and intimate romantic dinner cruise just for you and your date. It lasts for 90 minutes, during which time you will be presented with a 3-course meal.
Go on a romantic horse and carriage ride with Classic Carriage Hire
Want to lavish your partner with an extra bit of romance?
Then why not hire a horse and carriage ride to take you around the city at night?
Beginning at Federation Square, you will be met by a coach driver who will be wearing traditional clothes including a top hat.
The driver will then take you on a genteel tour within the heart of Melbourne, taking in many of the city's major attractions and landmarks.
There will be plenty of opportunities to take photos of you both in the carriage, while during the ride you can choose to have the carriage hood open or down as you so desire.
Enjoy a show at the Melbourne Theatre Company
Another way to get a good fix of culture on your date night is to take in a show at the Southbank Theatre.
One of the leading and biggest theatre companies in the world, this venue presents up to 12 plays on any given night, so is a wonderful thing to do if you don't fancy going to the cinema.
If you or your date like to dress up then this is the perfect opportunity. You can also extend the evening with dinner and drinks on either side of the show.
Picnic at the Royal Botanical Gardens or Eumemmerring Creek Trail
Looking for a more relaxing type of date? Then why not enjoy a picnic against the beautiful backdrop of the Royal Botanical Gardens?
Home to over 14,000 species of trees and plants, as well as a massive range of native Australian flora species, you can pack up a picnic and sit on a blanket within a picturesque spot of flowers, shrubs or trees.
For an even more romantic occasion, find a quiet spot near the Ornament Lake in which to enjoy your food and then indulge in a spot of punting on it too.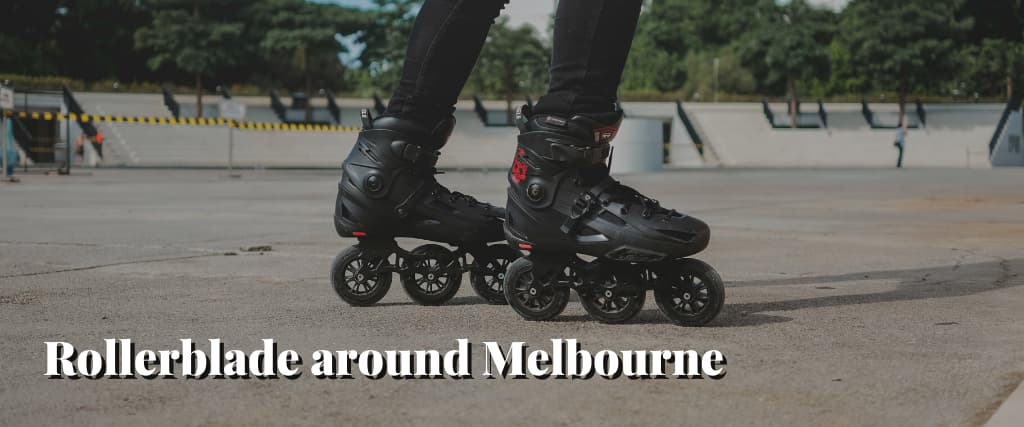 Rollerblade around Melbourne
One of the coolest date night ideas in Melbourne has to be rollerblading around the city.
Every Wednesday evening, the Bayside Blades will take you on a fun and fabulous tour around the city.
Sticking largely to smooth surfaces, to avoid the risk of injury, you will pass by a selection of Melbourne's main landmarks. It's a great way to explore the city, and you may even be shown parts of it you have never visited before.
You may even get to rollerblade hand in hand with your date if they let you!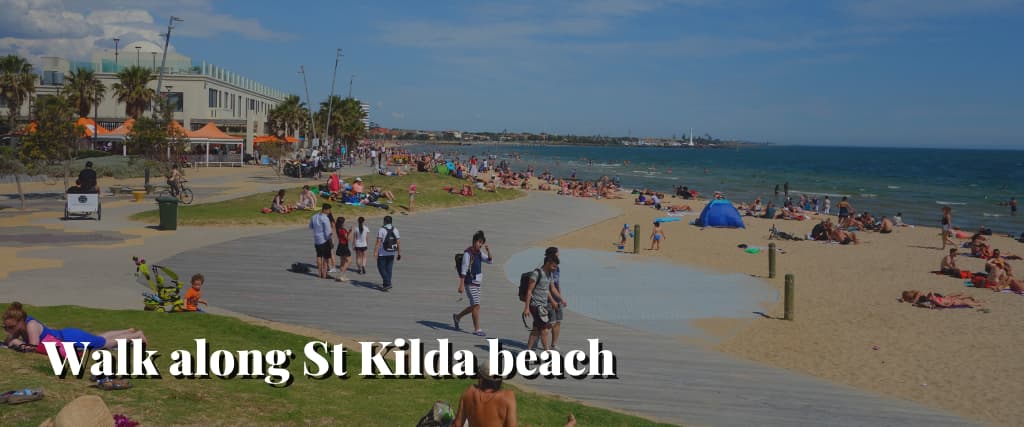 Walk along St Kilda beach
Want a cheap and simple date night idea? Then why not go for a moonlit walk along St Kilda Beach.
Running along the city's northern edge, this is a great beach to stroll on with a coffee, especially at sunset.
A fabulous way to spend quality time with your partner, the sound of the waves gently lapping onto the shore is also very relaxing.
Final Thought
So there it is! Our guide to 16 Romantic Things to do in Melbourne for Couples.
We hope this guide has given you some great ideas as to where to go on your next date night.
Melbourne is a wonderful city that offers so much to those who live and visit there. So the more you enjoy what it has to offer, the deeper you will fall in love with it.