Melbourne was founded on meat. In fact, even the city's name is a mistranslation of Meat-Born; okay… you got me. But it might as well be. Melbourne enjoys a rich meat culture with restaurants cultivating some extraordinary cuts from charcoal grills and sizzling pans. If you want steak opulence, you've got to hit up some of these top steak houses in Melbourne.
Grossi Florentino
Grossi Florentino is one of Australia's most recognized and revered restaurants with diners coming from around the country and beyond. That's completely in keeping with the Tuscany dinner service which treats you like one of the Italian family members. The grill menu is ever-changing on meat season and availability, but whatever is cooking; it'll be premium and cooked in the humble wood-fires celebrated in true Tuscan fashion.
Service options: Dine-in
Address: 80 Bourke St, Melbourne VIC 3000
Hours: Mon-Sat: Open 24 hours
Phone: (03) 9662 1811
Pascale Bar & Grill
The Pascale Bar & Grill combines the rustic appeal of simple food with modern Australian charm. Executive chef, Paul Griffiths continually curates mouth-watering menus by deep-diving into the ingredient selection by hand-picking the product himself. This open-plan restaurant is the perfect setting for the smells of 28 day-aged T-Bone steak to entice any prospective diner.
Service options: Dine-in
Located in: QT Melbourne
Address: Level 1/133 Russell St, Melbourne VIC 3000
Hours: Sat: 6:30am–12pm, 6–11pm, Sun: 6:30am–12pm
Phone: (03) 8636 8808
Vlado's
Vlado's has been serving up fine unadulterated meat since 1964. This staple of Melbourne's steakhouse scene lacks pretension; opting for a timeless design and unforgivingly good steak. The founder made it a point to never advertise; knowing that if he served the best steak; people would come and tell their friends just how good it was. The classic set menu oozes meat from appetizer, entrée and the rump cut cooked as you like it. Service options: Dine-in · No delivery
Address: 61 Bridge Rd, Richmond VIC 3121
Hours: Wed: 6–9pm, Thurs-Fri: 12–2pm, 6–9pm, Sat: 6–9pm
Phone: (03) 9428 5833
Meatmaiden
Meatmaiden's concept is simple. Good cuts and only good cuts in the basement. This bunker-based steakhouse boasts great relationships with Australian farms where it sources its meat from. There's more than enough to get stuck into with an infamous 'Maiden's Mood' menu in which the chefs curate several courses for your party to gorge on plentiful meat dishes. If you really want to deviate from steak the Lobster Mac and Cheese has received praise in its own right.
Service options: Dine-in · No delivery
Located in: The Georges Building
Address: 195 Little Collins St, Melbourne VIC 3000
Hours: Tue-Wed: 5-9:15pm, Thurs: 12pm-3pm, 5pm-9:45pm, Fri-Sat: 12pm-3pm, 5pm-10:15pm
Phone: (03) 9078 7747
Angus & Bon
Cultures collide as this old Post Office was converted into a steakhouse to resemble the grandeur to represent those seen in nostalgic New York. While there are no stamps or letters in sight, this restaurant consistently delivers succulent meat with casual experimentation. Wood-fired grills have been used on occasion and customers loved the opportunity to choose their cut and age of the meat.
Service options: Dine-in · Takeaway · No delivery
Address: 168 Greville St, Prahran VIC 3181
Hours: Mon-Thurs: 4–11pm, Fri-Sat: 4pm–12am, Sun: 12–10pm
Phone: (03) 9533 9593
Fitzroy Town Hall Hotel
The refined rustic charm is more than evident upon entry at the Fitzroy Town Hotel. Fine dining takes a casual approach with generous portions of upscaled pub classics; including several cuts of meat including rib eye and the premium Cote de Boeuf. The food is so comforting you might want to create more special memories here; which is totally possible as the venue doubles up as a wholesome event space.
Service options: Dine-in · Takeaway · No delivery
Address: 166 Johnston St, Fitzroy VIC 3065
Hours: Wed-Thurs: 4–11pm, Fri-Sat: 12pm–1am, Sun: 12–11pm
Phone: (03) 9416 5055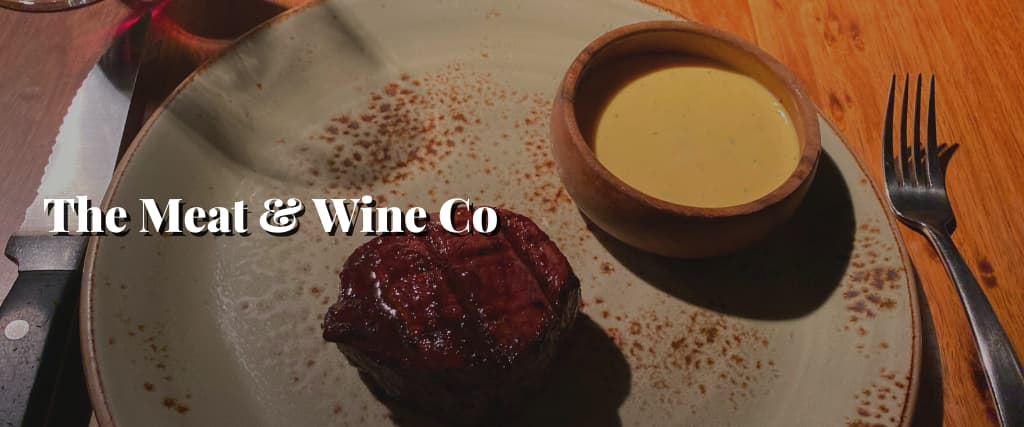 The Meat & Wine Co
Despite being a brand of the restaurant instead of a standalone eatery; the Meat & Wine Co has become a staple and recognizable badge of culinary quality across Australia. Local produce is lovingly treated in African cooking styles as a homage to the roots of the original restaurant. The marbled wagyu rib-eye is hard to beat as the succulent beef melts on your tongue delivering a great taste sensation.
Address: Freshwater Place, 3 Queensbridge St, Southbank VIC 3006
Phone: 03 9696 5333 Trading
Hours: Sun-Thu 12pm-10pm, Fri-Sat 12pm-10:30pm

Address: 482 Riversdale Rd, Hawthorn East VIC 3123
Phone: 03 9882 8728 Trading
Hours: Sun-Thu 12pm-10pm, Fri-Sat 12pm-10:30pm

Address: The Como Centre Shop 4, South Yarra VIC 3141
Phone: 03 9190 1588 Trading
Hours: Sun-Thu 12pm-10pm, Fri-Sat 12pm-10:30pm
Vue De Monde
Dinner with a view? Fine dining with a 20-year lineage? Yep Vue De Monde has both having served up highly-rated steak since the turn of the millennium and (relatively) recently relocated to the 55th floor of Rialto Towers. If you want to have your perception of delicious steak changed, then coming here is a must.
Located in: Rialto Address: Rialto Towers, 525 Collins St, Melbourne VIC 3000
Hours: Wed-Thurs: 6pm–12am, Fri-Sat: 12 pm–12 am
Phone: (03) 9691 3888
The Grosvenor Hotel
The Grosvenor Hotel has been a staple of St. Kilda since it was built in the 1800s. An authentic Australian welcome awaits you here with a packed entertainment schedule including live music and a multitude of screens showing all the major sports events. If you're looking for something a little calmer; the venue still makes a great place family get-together on a Sunday; with a steak or two.
Address: 10 Brighton Rd, St Kilda East VIC 3183
Phone: 03 9531 1542 Trading
Hours: Sun-Thu 12pm-11pm, Fri-Sat 12pm-1am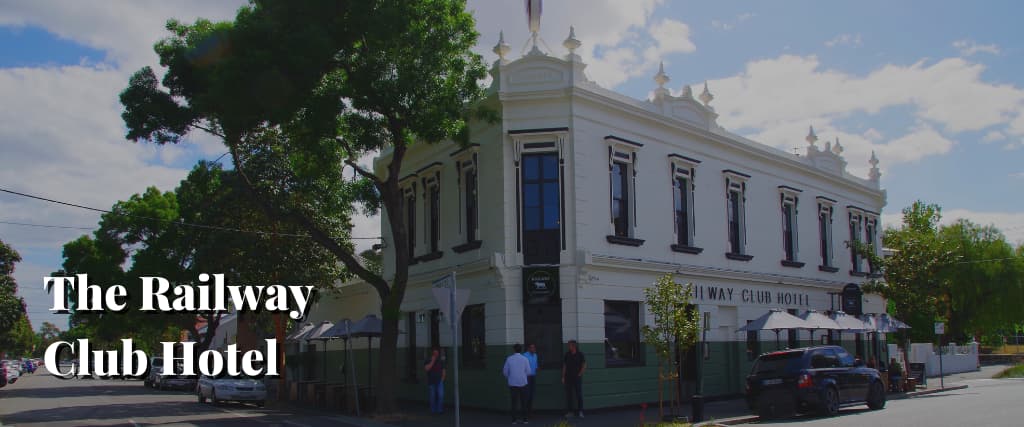 The Railway Club Hotel
Some call the Railway Club Hotel the original 'steak pub' in Melbourne and has kept the same elegance since opening over 20 years ago. The menu is unrivaled for the selection of cuts and sizes and has an extensive wine list too. Come here to rediscover the charm of steak's fine dining.
Address: 107 Raglan St, Port Melbourne VIC 3207
Phone: 03 9645 1661
Trading Hours: Mon-Sat 11am-12am, Sun 11am-11pm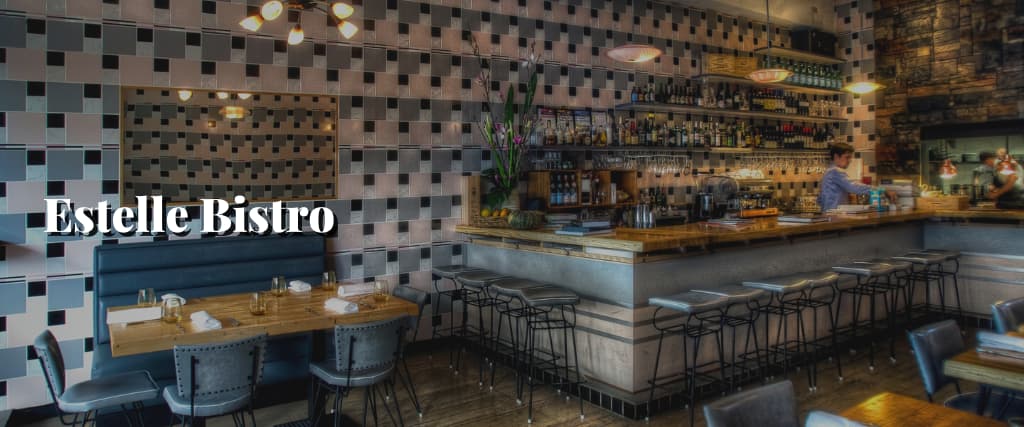 Estelle Bistro
The Estelle Bistro started life as a humble six-table restaurant and has gone from strength to strength with the head chef and owner Scott Pickett's vision for fine dining. The five-course tasting menu has been proclaimed as one of the best dining experiences in Melbourne. Or head to one of the special steak nights where premium cuts are available for a discount price.

Address: 243 High St, Northcote VIC 3070
Phone: 03 9489 4609 Trading
Hours: Tue-Thu 5:30pm-10pm, Fri-Sat 5:30pm-12am, Sun 12pm-11pm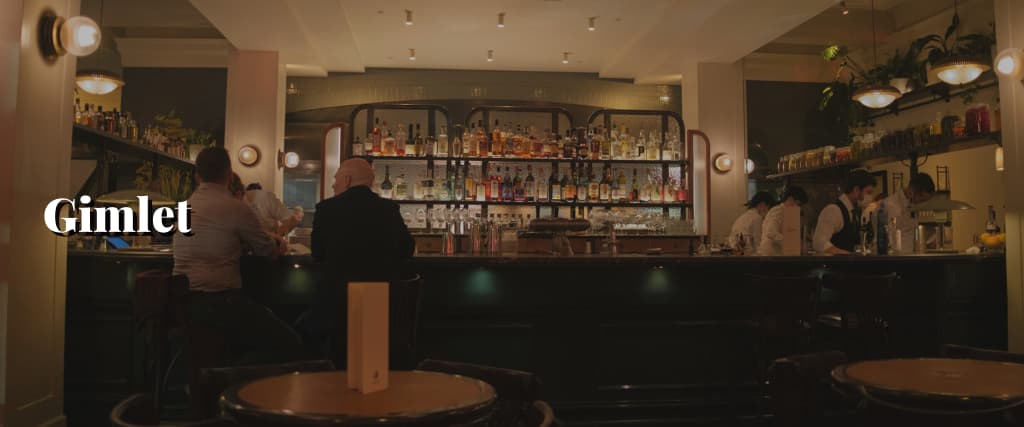 Gimlet
Is there a more effortlessly charismatic restaurant in Melbourne? Despite being located in the CBD, work will be far from your mind as this quaint setting in Cavendish House provides culture and class. Dry-aged grain-fed rib-eye steak is king here, but there's plenty to go on with a unique European-inspired menu featuring oysters and a highly rated cheese service.
Service options: Dine-in · No takeaway · No delivery

Address: 33 Russell St, Melbourne VIC 3000
Hours: Mon-Thurs: 12pm–12am, Fri-Sat: 12pm–1am, Sun: 12pm–12am
Phone: (03) 9277 9777
Steer Dining Room
Head chef at Steer Dining Room, Jeffry Lim has made a career on selecting exclusively the best produce across both land and sea. Years of expert negotiations have led him to serve the best steak from Kagoshima to Aberdeen Angus cuts. The Steer has a slight Asian influence with plenty to nosh on besides steak, but really, why would you deviate from the meat?
Service options: Dine-in · No takeaway · No delivery
Address: 15 Claremont St, South Yarra VIC 3141
Hours: Tue-Thurs: 6–11pm, Fri: 12–3pm, 5:30–11pm, Sat: 5:30–11pm
Phone: (03) 9827 1891
France Soir
Set up by two Frenchmen in the late 1980s, France Soir has combined French fare with the delights of Aussie meat to make one of Melbourne's most-appreciated steakhouses; fuelling a continental love affair for the city. Escargots are encouraged but by no means mandatory.

Service options: Dine-in · No delivery
Address: 11 Toorak Rd, South Yarra VIC 3141
Hours: Mon-Sun: 12pm–12am
Phone: (03) 9866 8569
La Luna Bistro
While this non-pretentious-looking neighborhood restaurant may seem to be sleepy; prepare yourself for anything but by the meat experience on offer. Chef Adrian Richardson only prepares house-aged beef for his steaks; yet offers a varied seasonal menu alongside the steak, including pork loins and rich lamb shoulder which should be savored.

Address: 320 Rathdowne St, Carlton North VIC 3054
Phone: 03 9349 4888 Trading
Hours: Tue-Sun 12pm-3pm & 6pm-11pm
The Station Hotel
Steak restaurants tend to put a flag pole on their territory of the market. The Station Hotel bucks that trend by offering a wide variety of cuts to suit all budgets and tastes with its easygoing nature approach to good food. The design is simplistic but pleasing; much like the humble Bavette Steak while the gigantic Tomahawk will add some gaudy nature to your table.

Address: 59 Napier St, Footscray VIC 3011
Phone: 03 9810 0085 Trading
Hours: Mon-Sun 12pm-11pm
Steak Ministry Bar & Grill
Glen Waverly might be out of the city but is in the center of the steak discussion. Steak Ministry Bar & Grill is headed up by head chef Chris Wade who has made it a personal mission to find the highest quality ingredient for each dish. This includes taking his meat from a selective source; in which he promoted Aussie meat exclusively. The Wagyu Cuts are some of the best in Australia and have lured customers back consistently.

Address: 39-51 Kingsway, Glen Waverley VIC 3150
Phone: 03 9560 1818 Trading
Hours: Mon-Tue 5:30pm-9pm, Wed-Sat 12pm-2:30pm & 5:30pm-9:30pm, Sun 12pm-2:30pm & 5:30pm-9pm
A Hereford Beefstouw
Local produce meets global cooking as Nordic methods transform Coonawarra-raised beef for a unique fusion of styles. Staples include the 100-day dry-aged ribeye on the bone; while the 1.4kg Tomahawk wholeheartedly endorses meaty gluttony. This approach champions time and tradition and you'll never rush your meat again.

Address: 22 Duckboard Pl, Melbourne VIC 3000
Phone: 03 9654 8297 Trading
Hours: Tue-Thu 11:30am-2pm & 5:30pm-10:30pm, Fri 11:30am-10:30pm, Sat 5:30pm-10:30pm, Sun 5pm-10:30pm
L'Hôtel Gitan
The interior will have you questioning as to whether you're still in downtown Prahan or if you've been transported to a Parisian diner. L'Hôtel Gitan honors the French and pan-European approach to meat with a seasonal menu with periodic change. Scotch fillets are a staple as well as a varied selection of fresh seafood produce.

Service options: Dine-in · No delivery
Address: 32 Commercial Rd, Prahran VIC 3181
Hours: Mon: 4:30–11pm, Tue-Sat: 12–11pm, Sun: 12–5pm
Phone: (03) 9999 0990
Rockpool Bar & Grill
Crown Entertainment Complex is home to one of the finest purveyors of Melt-in-your-Mouth Wagyu in the whole of Australia. Steak is placed to the forefront unreservedly here, yet a comprehensive menu also offers such delights as mussels and aromatic meaty stews.

Address: Crown Entertainment Complex, 8 Whiteman St, Southbank VIC 3006
Phone: 03 8648 1900 Trading
Hours: Sun-Fri 12pm-3pm & 6pm-11pm, Sat 6pm-11pm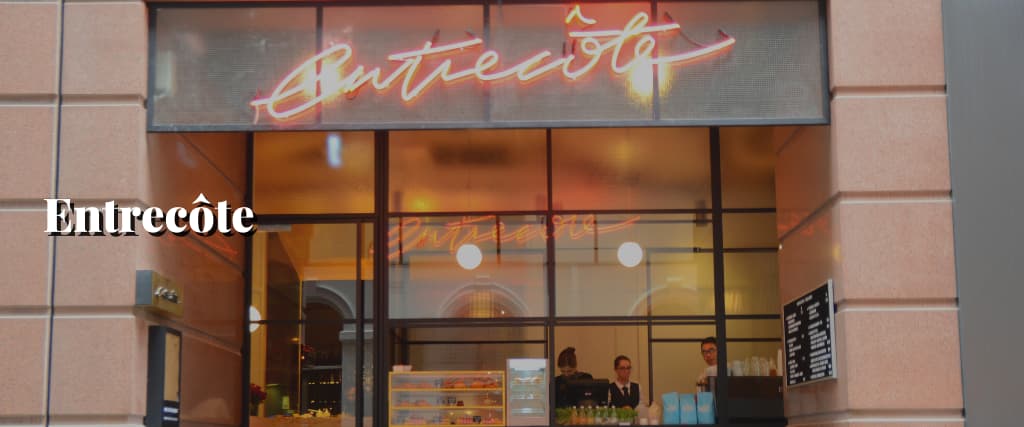 Entrecôte
French food by itself might not have revolutionized Australia, but what the nation can do with Australian meat makes a mighty culinary alliance. Open seemingly all hours, the two native cuisines are submerged together as the Filet de Boeuf keeps regular customers coming back time after time for it.

Service options: Dine-in · Takeaway · Delivery
Address: 142-144 Greville St, Prahran VIC 3181
Hours: Mon-Thurs: 7am–11pm, Fri-Sun: 7am–12am
Phone: (03) 9804 5468
MPD Steak Kitchen
MPD combines a love affair for exceptional food with world-class service to make fine dining a pleasure again. The steak speaks for itself with rich flavor profiles; yet the Australian Hotels Association named Chris Bonello Chef of the Year in 2019 – which only speaks to the quality of meat available here.
Service options: Dine-in · Takeaway · Delivery
Address: 288 Clyde Rd, Berwick VIC 3806
Hours: Tues-Thurs: 5:30–9:30pm, Fri-Sat: 12–2:30pm, 5:30–10pm, Sun" 12–2:30pm, 5:30–9:30pm
Phone: (03) 9702 0758