Massages are among the best ways to restore physical and mental well-being after a stressful week. A spa day can also be the perfect gift for occasions such as mother's day, birthdays, or anniversaries.
This article will take you through the best massage places in Melbourne, where you can get everything from full-body treatments to facials and massages. The spots listed in this post offer various packages to help you find a suitable spa experience for you or a loved one.
Melbourne's Top Day Spas
1. Saltair
Contact details:
Address: Saltair Spa, 403 Bay Street, Port Melbourne, Victoria
Phone number: 03 9331 7774
Email: [email protected]
This is the newest massage sport in Melbourne, and it offers high-quality spa packages, luxury facials, and massages. Besides their spa experiences, they also provide excellent service that leaves you feeling like royalty.
Saltair also offers eVouchers and gift vouchers online; nevertheless, one can buy them in-store or by phone.
2. Holism Retreat
Contact details:
Address: Holism Retreat, 1341 Dandenong Rd, Chadstone
Phone number: 03 9108 3388
As its name suggests, Holism spa encourages people to address their spiritual, mental, and physical wellness.
The best way to begin your spa experience is by taking a yoga class; the spa's yoga room is usually heated to 27℃ to help with the movement of muscles and relaxation. They offer various packages, and there's also a wellness package for pregnant women.
One of their packages, the rest package, offers a one-hour massage, a one-hour foot treatment, and a facial. The spa also offers individual facials, massages, and spa treatments.
The spa also offers LED therapy that aids collagen production and stimulates skin healing.
3. Crown
Contact details:
Address: Crown Spa, Crown Towers, 8 Whiteman St, Southbank
Phone number: 03 9292 6182
This spa has glamorous interiors and offers complete massage luxury, including fluffy bathrobes. Crown spa is usually open from Wednesday to Sunday between 10 am and 9 pm and is open to female and male clients.
The Spa features seventeen treatment suites, including indulgent and deluxe suites; at an extra cost, you can get half an hour of luxury within the indulgent suite, which has high ceilings.
The spa also has an array of pregnancy spa services for mums-to-be. The spa uses high-quality products such as Subtle Energies and La Prairie and has a comprehensive nail and hair salon.
Treatments usually take 60 minutes and include valet parking (four hours), the Swiss shower, a vitality pool, and a water retreat with a steam room. The spa also has a lounge where they offer herbal tea, water, and snacks.
4. Miss Fox
Contact details:
Address: Miss Fox, 1-3, 285 Little Collins St, Melbourne
Phone number: 03 9028 0350
During the Global Spa Awards, the Miss Fox spa won the Leading Beauty Salon in 2018 and 2019. It caters to women, has eight treatment rooms, and stretches over three floors.
Their massage beds feature 1000 TC sheets, and they play high-vibration relaxing music when massaging. The most expensive package comprises four and a half hours of a spa lunch, unlimited champagne, artisan teas, and treatments.
The treatments included in their packages include a one-hour pedicure, half-hour touch facial, 1-hour whole body massage, a bath, scalp massage, body mask, body polish, soot scrub, and bath.
The spa also offers customized spa packages, group/couple, and pregnancy treatments. Mis Fox also has exhaustive menus for their health and well-being services, salon, skin clinic, and the Prive Hair Salon.
5. Willow Urban Spa
Contact information:
Address: Willow Urban Spa, 1203 High Street, Armadale,
Phone number: 03 9822 877
Situated among shopfronts in Armadale, Willow Urban Spa comprises a cafe with a seasonal menu, a spa, and a yoga studio.
The spa offers gift vouchers, individual treatments, and spa packages. The spa treatments are sourced from Subtle Energies, an Australian company, and their treatments include express remedies, facials, massages, and spa packages.
Their refresh package includes foot and leg treatment and head, neck, and scalp massage for revitalization.
6. Blanc
Contact details:
Address: Blanc Spa, Hawksburn Village, 572 Malvern Rd, Prahran
Phone number: 03 9510 9122
Even though it's not big, Blanc Spa is beautiful and oozes luxury. The spa has an extensive menu and caters to women, men, pregnant women, and couples.
The spa's most exhaustive service is Mont Blanc which includes five and a half hours of a pre-relaxing bath ritual, body exfoliation, enriching body treatment, and a massage. They also offer lunch, LED facials, and deluxe pedicures and manicures.
Blanc spa also has beauty treatments such as makeup, waxing, spray tanning, brow, and lashes.
7. Nourish Spa and Skin Clinic
Contact information:
Address: Nourish Spa and Skin Clinic, Level 2, 157 Fitzroy St, St Kilda
Phone number: 03 9534 2122
The Nourish spa gives you a chance to have luxurious experiences such as hair removal, cosmetic injectables, beauty, skin, and massages.
They also have promotions for special occasions like Mother's day, where they offer a 75-minute urban escape that includes a foot scrub and soaks, a back massage, and a personalized facial.
8. Chuan
Contact details:
Address: Chuan Spa, Langham, 1 Southgate Ave, Southbank
Phone number: 03 8696 8888
Chuan Spa's treatments and decor have eastern influences and follow eastern well-being practices. They have dark decor that has a calming effect and are open to female and male customers.
The spa's tri-bathing treatment starts in a saltwater jacuzzi, followed by the sauna, and then a shower in their snail shower made with 12 water jets. The different water jets focus on various muscle groups.
The Chuan spa offers various treatment packages; clients can choose one or a combination of treatments. Their ritual package lets clients enjoy two and a half hours of relaxation and personalize their session with a balancing or harmony massage, a 1-hour facial, a mini feet retreat, hydrating muddy wrap, or herbal salt scrub.
The spa's treatment comprises waxing and tinting, foot and hand treatments, wraps, scrubs, facials, massages, and customized treatments for male clients.
9. Sheraton
Contact information:
Address: Sheraton Melbourne Spa, Level 3, 27 Little Collins St, Melbourne
Phone number: 03 9290 1074
This spa has a staff that is knowledgeable and has high-quality products. This spa features one couple and four single treatment rooms where guests can indulge in body treatments, advanced body and facial massages, and regular facials.
The spa also has various spa packages, some of which offer a meal. For instance, their Dinner affair package comprises 65 minutes of dinner, a PAYOT facial or whole body massage, a hydrating foot mask, and a foot ritual. They also offer beauty treatments, including waxing, pedicures, and manicures.
10. Lancemore
Contact details:
Address: Lancemore Hotel and Spa, K Road, Werribee
Phone number: 03 9731 4140
This spa has highly skilled personnel and uses products manufactured by Payot Paris, thus offering its clients a luxurious experience. The Lancemore spa also has a Hammam room where guests can experience the relaxing benefits that steam rooms provide.
Hotel guests can access the spa's heated pool, gym, and sauna. If you want to enjoy the services for more than one day, you can spend a night in the iconic mansion with delicious food options and cozy beds.
11. Park Club
Contact details:
Address: Park Club Health & Spa, 1 Parliament Square, off Parliament Place, Melbourne
Phone number: 03 9224 1222
The Park club spa oozes old grandeur and luxury and is found within Park Hyatt. You'll be greeted with deep patchouli and fresh lemongrass scents as you enter this spa. The spa features a children's pool, sauna and steam facilities, a jacuzzi, and an infinity pool.
It also has double and single treatment suites and offers an array of packages and treatments like the destination de-stress, which features four hours of facial, body wrap, massage, a foot ritual, and lunch. Their champagne high tea package features a massage with champagne and high tea.
12. Norbü Urban Retreat
Contact information:
Address: Norbü Urban Retreat, The Olsen Hotel, 637 Chapel St, South Yarra
Phone number: 03 9040 1199
The Norbu spa offers regular aesthetic and beauty treatments, deep facial treatments, endermologie, remedial massage, and detoxification treatments. The spa uses natural, cosmeceutical, and personalized oils for clients to get the most out of the treatments.
13. Sense of Self
Contact details:
Address: Sense of Self, 30-32 Easey St, Collingwood,
Phone number: 0408 314 122
This spa is located in a modified double-story light-filled warehouse. The Spa was launched in late 2020 by Feya Berwick and Mary Minas after touring the world looking for the best spa.
Their treatments and space draw on old practices to meet contemporary needs. The bathhouse includes a cold plunge, pail shower, Finnish sauna, and mineral bath. You can visit the bathhouse as an individual service or combine it with other services.
The spa offers a simple yet magical experience, and the services include massages, the Hiatus massage, which combines Swedish massaging techniques with lux touch, aromatherapy, and meditation. Clients can also add an extra facial, foot, and scalp massage services.
14. Amara Wellness
Contact details:
Address: Amara Wellness Spa, Level 1, Suite 3, 597-601 Sydney Rd, Brunswick
Phone number: 03 9388 2828
This beauty and health spa clinic offers an exhaustive array of services, such as hammam bathing practices. The spa is run by Zara Celic, who has impressive credentials and experience in the field. Their treatments are clinically focused, including the hammam, massage, and facials.
The hammam is a Turkish bath followed by exfoliation with high-quality products and a relaxing massage. Amara spa offers various packages like the conventional Turkish Hammam, which features a steam bath, a shower, skin exfoliation, and a plush massage.
15. Comma
Contact details:
Address: Comma, 10-12 Hill St, Cremorne
Phone number: 03 9428 1097
Email: [email protected]
This is a boutique spa and bathhouse located in Cremoerne's backstreet. Their spa packages feature a 60 to 90-minute bathhouse visit.
Comma's bathhouse is unisex and communal, accommodating four people per session. It's a vast space, and one can alternate between the pail shower, magnesium tub, and saunas. The comma spa also offers couples treatment; however, they only have one couple's room.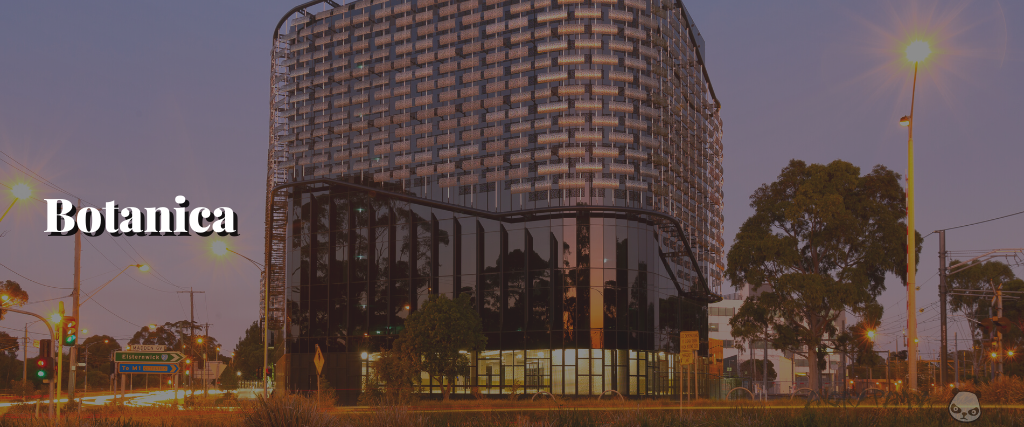 16. Botanica
Contact information:
Address: Botanica Spa, InterContinental, Rialto Towers, 525 Collins St, Melbourne
Phone number: 03 9620 5992
This award-winning spa features modern interiors and has a comprehensive treatment menu, including spa and beauty packages, facials, and massages.
Their signature spa package, Royal Botanica, includes four hours of body exfoliation, body wrap, full body massage, customized facial, exotic scalp massage, foot treatment, and relaxing aromatherapy.
The Botanica spa caters to corporates, couples, men, and women (including pregnant women).
17. Relinque Urban
Contact details:
Address: Relinque Spa and Retreat, 19 Upper Heidelberg Rd Ivanhoe, 9497
The Relinque spa offers luxury and tranquillity, and the staff provides clients with customized spa experiences. The spa has elegant suites, a relaxation lounge, steam rooms, and a pilates studio.
The spa offers a range of rejuvenating and relaxing treatments, including water and body therapies and massage, to assist you in rebalancing, refocusing, and restoring your relaxed and peaceful self.
18. Sakura Lounge
Contact information:
Address: Sakura Lounge, 8-10 Warburton Lane, Melbourne
Phone number: 03 9642 3663
Email: [email protected]
This Japan-style spa offers an array of conventional Japanese foot treatments, facials, and massages. These services can be combined to offer an affordable spa experience.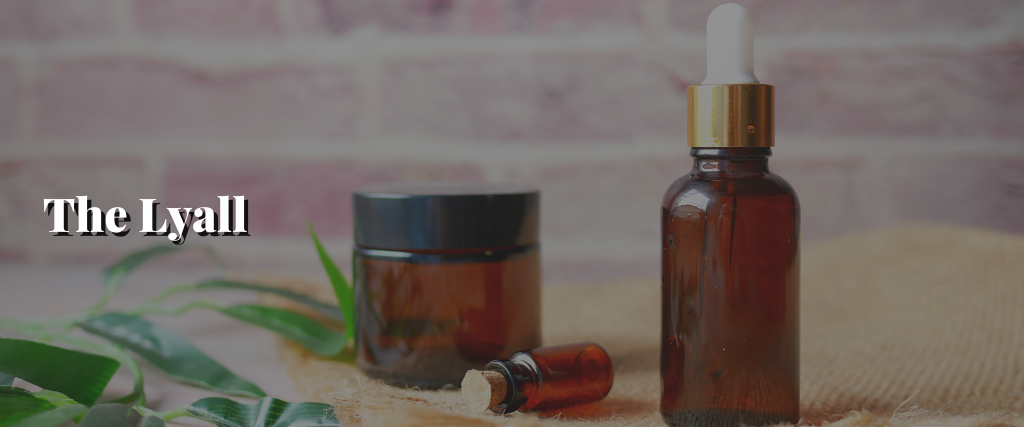 19. The Lyall
Contact details:
Address: The Lyall Spa, 16 Murphy St, South Yarra
Phone number: +61 3 9868 8222
Email:

[email protected]
The Lyall spa offers clients a healing experience and a range of treatments, including Arabian Oud therapy, Himalayan salt exfoliation, and jet lag recovery. The spa is usually open Monday-Sunday from 10 am to 7 pm.
20. Blys
If you'd prefer to have your spa day in the comfort of your home, you can contact Blys, a spa that offers at-home spa packages.
You can personalize the experience by combining various services such as facials, pedicures, manicures, and massages. You can have a girl's day and invite friends or gift friends who deserve downtime.
If you're finding it challenging to choose which treatments to include in your pampering session, Blys has various spa packages to suit your needs.
21. Sensu
Contact details:
Address: Sensu Spa, T03/570 Bourke Street, Melbourne
Phone number: 03 9017 6032
This Japanese-inspired spa offers treatments like sauna, float, beauty, and massage packages. Sensu spa also provides membership, including a float membership.
Their inner peace outer glow package offers treatments like a 75-minute facial, a 15-minute tea break, and a one-hour float session that leaves you feeling refreshed and relaxed.
22. Skin Spa
Contact details:
Address: Skin Spa, 147 Chapel Street, St. Kilda
Phone number: +61 3 9534 7666
Email: [email protected]
This spa specializes in massages and facial treatments. The Skin spa offers three massages, which include:
Deep tissue Massages: Relieves tension and fatigued muscles
Deep Relaxation Massages: Meant to relax your mind and enhance your health by relieving fatigue and stress
Pregnancy Massage: Helps alleviate pregnancy discomfort and tension by relaxing one's nervous system, thus enhancing energy and minimizing fatigue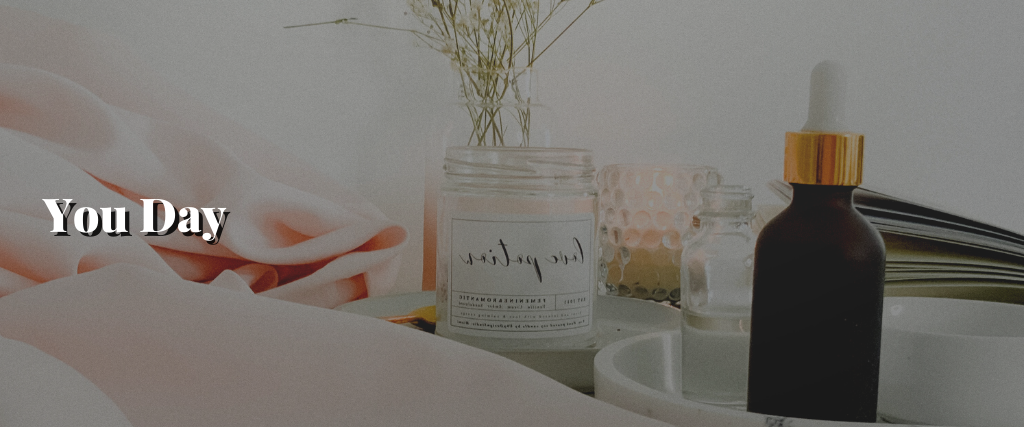 23. You Day
Contact information:
Address: You Day, Level 12, 15 Collins Street
Phone number: (03) 9654 7259
Email: [email protected]
The spa offers a tranquil and indulgent experience and provides various treatments for male and female clients; their services include body exfoliators, facials, and massages.
The spa has various practitioners, including cosmetics injectables doctors, electrologists, acupuncturists, naturopaths, and osteopaths.
24. V Day Spa
Contact information:
Address: V Hotel Luxury Spa, Lower Ground, 630 Little Collins, Melbourne
Phone number: 03 9629 6600
Email:

[email protected]
This is among the most popular spas in Melbourne and provides a customer-based, caring, and professional massage experience. The spa has a relaxing environment to ensure clients enjoy their treatments' serenity and relaxation.
Their most popular offerings include body treatments, massages, facials, spa baths, and hydro-steam, which are excellent for destressing one's spirit, mind, and body.
The spa also has experienced and trained staff that offers excellent services for your individual needs.
25. Saint Haven
This upcoming spa is set to be launched in March 2023. The Saint Haven spa is situated on Wellington Street, Collingwood, and it's designed to be a place to recharge and unwind. The spa will offer massages, meditation, food, and a HIIT studio.