Coffee is practically a religion in Melbourne and every day thousands of people visit their favourite haunt for their favourite brew.
Whether it be to get themselves going first thing in the morning, or to provide the fuel to get you through the afternoon, there are plenty of places for you to get your coffee fix.
Unfortunately not all coffee shops are made equally though, and some excel far more than others – because of the quality of their coffee, the vibe and location of the café, and the friendliness of the staff.
If you are not in the know, these venues can forever remain undiscovered. But don't worry, we've done the hard yards for you, traipsing through numerous venues in the city, to compile this list of 7 Melbourne Coffee Shops you'll instantly fall in love with.
Why not go and visit one on a different day of the week?
Aunty Pegs
Located in Collingwood, Aunty Pegs could easily be included on a list of the best coffee spots in the world, let alone Melbourne. A veritable institution in the city, the venue is essentially the cellar door to those geniuses at Proud Mary Coffee Roasters. Presenting a cool, airy and industrial style setting with large windows and high ceilings, the coffee here is sensational, and brewed by a one-on-one barista. Named after the owners Scottish grandmother who was affectionately known as Aunty Pegs, the venue is an inviting and inclusive space – which is a fitting tribute to her apparent heart of gold.
Address: 200 Wellington Street, Collingwood VIC 3066
Axil
If you like your coffee with a healthy dose of sustainability then head on over to Axil in Hawthorne. These guys are serious about producing top quality coffee and oversee every aspect of the process from sourcing the beans to serving you the blend. Backed by a passionate and enthusiastic team who travel the world to source the best specialty beans they can find, they pick, roast and serve their finished product to you by hand.
The coffee is exceptional here (as is the vibe in this cool café hangout) and as they continuously strive to solidify their relationships with global coffee producers, it is only going to get better and better.
Address: 322 Burwood Road, Hawthorn VIC 3122
Atomica Coffee
Back in the day, before it became commonplace amongst the more serious players in the Melbourne coffee scene, Atomica Coffee were the first café to roast its own brew in house.
Evolving since from being one of Melbourne's original boutique coffee roasters into one of Australia's leading coffee roasters, their signature Atomica Dark blend features exquisite, 100% high-grown Arabica coffee beans from Central and South America.
To accentuate its flavour, each bean is individually roasted, which really helps to bring it out.
Address: 14/167 Beavers Rd, Northcote VIC 3070, Australia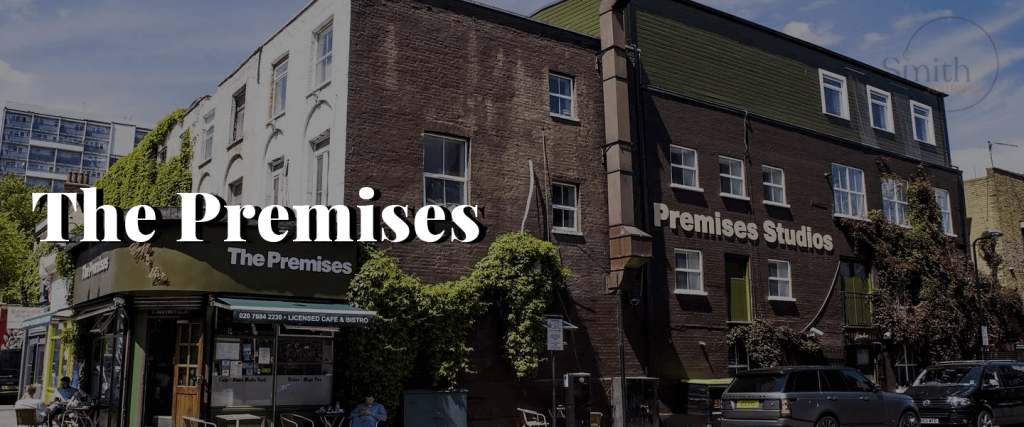 The Premises
Over in Kensington, The Premises has to be one of the coolest cafés in Melbourne.
Featuring a striking décor of green subway tiles and exposed brick, they specialise in plating up innovative breakfasts and the most delicious of specialty coffees.
The food menu showcases the freshest in seasonal produce – you simply HAVE to try the pulled pork which is slow roasted for several hours and served with a delicious chutney. While the coffee is made with top quality beans from Seven Seeds.
Run by Kate Holloway and Alex Anderson, two accomplished veterans of the Melbourne coffee scene, the café has a homely atmosphere and the staff are very welcoming too.
Address: 202 Bellair Street, Kensington VIC 3031
Industry Beans
Industry Beans is proof that from little things big things can grow.
Inspired by the so called 'Third Wave of Coffee Roaster' movement which swept the city in the late 2000s, brothers Trevor and Steve Simmons set up their business in a small garage in 2010 when they started to roast their own beans.
Now firmly established as one of the best known of all Melbourne coffee shops, with outlets in Sydney and Brisbane too, this acclaimed warehouse in Fitzroy features a roastery, brew bar and café.
Delivering top-notch coffee that is seasonally sourced from key growing regions across Asia, Africa and Central America, they also offer a fantastic brunch and lunch menu too.
Address: 3/62 Rose Street, Fitzroy VIC 3065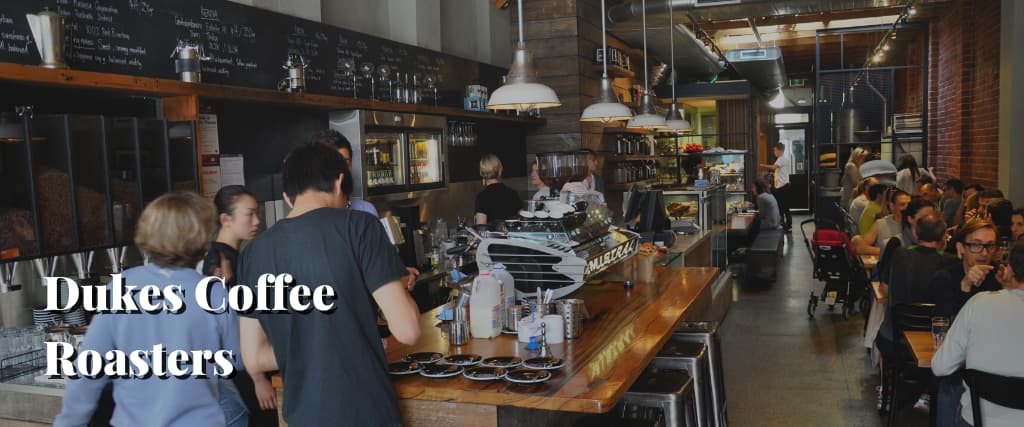 Dukes Coffee Roasters
If you have not had the pleasure of a Dukes Coffee Roasters coffee then you have seriously been missing out.
Australian owned and operated, this specialty organic coffee roasting wholesale business has been wowing customers at there flagship store on Flinders Lane for almost a decade now.
Priding itself on serving up a delicious cup of coffee that has not just been ethically traded, but also sourced separately from individual farms, or tiny cooperatives, all of their coffees are derive from Asia, Africa and Central and South America, and most crucially they are fully traceable all the way down to farm level.
Roasted onsite in Melbourne, they produce the most incredible, delicate and intricate of flavours that you will instantly love.
Address: 247 Flinders Lane, Melbourne VIC 3000
Undercover Roasters HQ
For over a decade Undercover Roasters HQ have been pioneering great coffee in Melbourne.
A specialty coffee roastery with a flagship store in Abbotsford, this family and pet friendly venue aims to provide locals with a scenic and relaxed escape from the pressures of daily Melbourne life.
Founded in 2011 this congenial café has long communal tables that are often frequented by students or city workers who take advantage of the free wi-fi and $6 bottomless coffee deals.
Offering an innovative menu of South American influenced meals for breakfast and brunch, they also serve up a delicious range of single origin and signature blends, that have been sourced from the freshest green beans picked from all around the world.
Employing a team of master roasters who work tirelessly on state-of-the-art equipment to enhance and refine the taste profiles of each origin, their commitment to serving you the ultimate cup of coffee will never end.
Address: 449 Victoria St, Abbotsford VIC 3067