Melbourne has a world class dining scene, which features restaurants that dish up virtually every ethnic cuisine imaginable.
From the trendiest of hipster cafes and charming, intimate bistros tucked away in the laneways of the CBD, to the finest Michelin star restaurants there are loads of places you can head to in the city for your next date night or catch-up meal with your friends.
Below is an overview of 7 restaurants in Melbourne you simply must go to. Each of which will provide you with a fantastic gastronomic experience.
Mrs Kim's Grill
A veritable institution in the city, Mrs Kim's Grill has been serving up an incredible range of Korean delights to hungry Melbournites for over 30 years.
Proudly showcasing her heritage through her food, she has taken the business from its very humble origins of a backyard barbeque, to one which now operates three venues across the city, including one in Carnegie which is the most popular.
Known for her mouth-watering marinated meats, her traditional recipes are made with love and specifically for the purpose of sharing. If you are visiting here for the first time, consider ordering the set menu for two, as this will give you the opportunity to try a number of her dishes in one sitting.
Address: 136 Koornang Road, Carnegie VIC 3163
Lollo
Lollo is the flagship restaurant of the deluxe W Melbourne Hotel.
Located on Flinders Lane in the CBD, this fantastic venue presents modern Australian cuisine that has been influenced by the Italian-Indian heritage of Adam D'Sylva, its visionary Creative Culinary Director.
Curating a delightful menu that champions fresh, locally sourced produce, it showcases a mix of classic dishes that have been given an exciting twist, as well as other inventive offerings that push the boundaries of creativity.
This includes the likes of Ricotta Tortellini, and the most delicious Corn Fed Chicken Cotoletta with Asparagus.
Complimented by a robust drinks menu that offers some of thebest wine labels in Victoria, as well a great selection of cocktails, the venue is a chic, upscale setting with a relaxed ambience.
Address: 408 Flinders Ln, Melbourne VIC 3000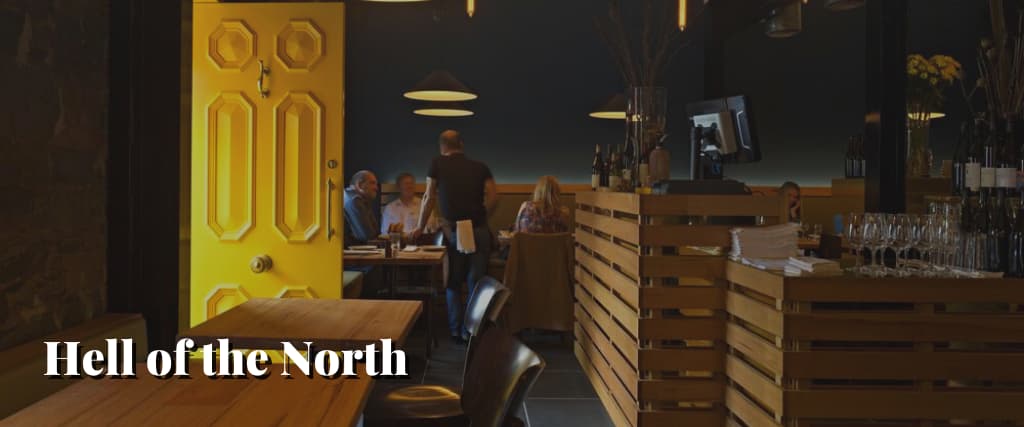 Hell of the North
Looking for the perfect date night venue? Then consider Hell of the North.
A charming restaurant in Fitzroy, that oozes a very romantic ambiance, as well as character and class, the a la carte menu here boasts some truly amazing dishes.
This includes the likes of Parisienne gnocchi, ox cheek with a delicious bordelaise sauce and mussels in fennel and Pernod cream.
If you can make it on a Saturday for their 'Feed Me' four course meal you will be in for a treat. Especially if you finish it with a Crème Brulee, as your desert course, which ranks among the best in the city.
Address: 135 Greeves St, Fitzroy VIC 3065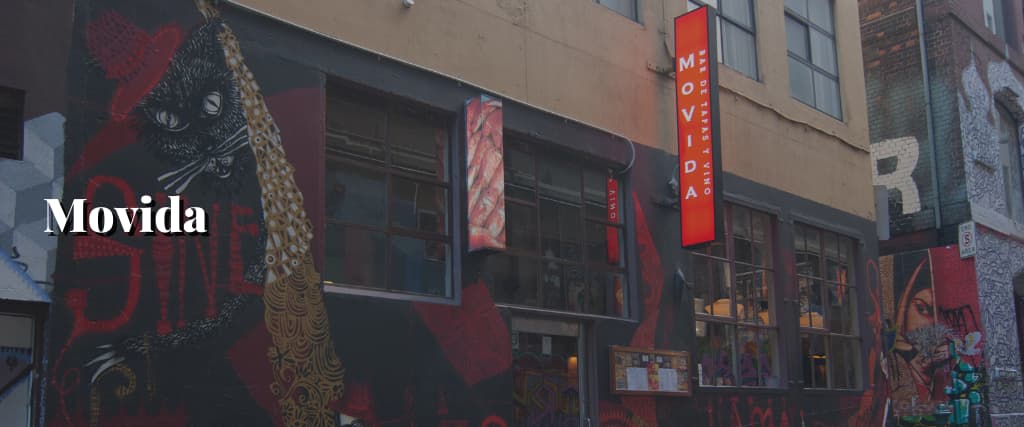 Movida
If there is one restaurant in Melbourne you simply have to go to, then its Movida.
Situated in a laneway near Bourke Street that features impressive graffiti, this fantastic Spanish restaurant set the trend for share plates in Melbourne back in the day. At the same time introducing raciones and Spanish tapas in Australia for the first time as well.
Managed by Head Chef Frank Camorra, the restaurant also boasts three other venues – Bar Tini, Aqui and Next Door – which are all slightly different but share similar philosophieswhen it comes to showcasing the best of Spanish cuisine.
At Movida, their menu features an incredible range of dishes including Raiz de Apio, Cecina and Carrillera de Buey. Which is accompanied by a drinks menu that features Blanco and Tinto wines, as well as Champagne Y Cava.
Address: 1 Hosier Ln, Melbourne VIC 3000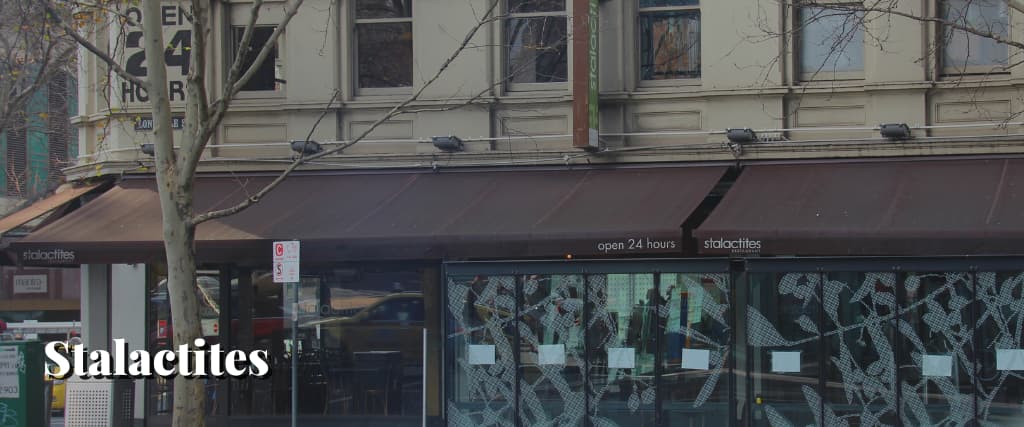 Stalactites
Over on Lonsdale Street, Stalactites is one of the oldest, and probably most well-known of all Melbourne Greek restaurants.
Notable for a setting which features stalactites coming down from the ceiling, the relaxed venue also has exposed stone walls and a buzzy atmosphere.
A top-quality family run business, the restaurant has been feeding hungry locals for over 45 years with fabulous plates of their signature souvlaki. As well as a range of other traditional home-style classics like moussaka and chicken and lamb gyros.
Renowned for their friendly and welcoming service, this venue stays open until 2am at the weekend. So, you can get your Greek fix even after a night on the town.
Address: 177/183 Lonsdale St, Melbourne VIC 3000
Vue de monde
Vue de Monde offers an outstanding Michelin Star experience,which is why we think it is one Melbourne restaurant you simply have to go to.
Situated on the 55th floor of the Rialto Towers, the restaurant is run by the acclaimed celebrity chef Shannon Bennett. It provides magnificent 360-degree views of the city, with a panorama that runs from the Dandenongs to the Docklands.
Everything about this place is upscale, from the kangaroo leathered seats they invite you to sit on, to the set menu which features between 14 and 17 courses, they provide a culinary experience like no other in Melbourne.
The menu changes every day, but some of the amazing dishes you might get served include cured South Australian kangaroo with native mountain pepper, sea urchin which comes with a bunya nut emulsion and an exceptional marron tail curry that features a bisque crafted from native lemongrass.
Address: 55 Rialto Towers, 525 Collins St, Melbourne VIC 3000
Cicciolina
For close to 30 years Cicciolina has been a notable player on the Melbourne dining scene.
Located in St Kilda, the venue presents a sleek and contemporary setting that features an eclectic mix of Italian artand Eames-style seating.
This sophisticated venue is always busy, but it has a relaxedambiance which only serves to enhance your experience.
Known for their fantastic range of traditional pastas, their menu changes on a regular basis, but may include such gastronomic delights as dry aged pork cutlet and spaghetti vongole.
Address: 130 Acland St, St Kilda VIC 3182