There is something about dumplings that just hits the spot.
Whether you like them boiled, steamed, fried, simmered or baked, these fabulous doughy parcels with delicious meat or vegetable fillings are the perfect food at any time of the day.
Versatile enough to have as an on-the-go snack at lunch time, or as a starter in a multi course dinner, the foodies of Melbourne are spoilt for choice when it comes to sourcing a really good batch of dumplings.
Throughout the city hundreds of venues present a myriad of options, from five-star restaurants that offer contemporary and unique twists to tiny, laneway owner-operated eateries that servetraditional Chinese recipes the way their grandma used to make it. Infact Melbournites love dumplings so much, you can even do a three-hour walking tour of various outlets in Chinatown.
As a result, coming up with a definitive list of the best dumplings the city has to offer is virtually impossible. So instead let us introduce to you 9 great spots for delicious dumplings in Melbourne.
Shanghai Street
For over a dozen years Shanghai Street has been dishing up a fantastic range of dumplings from their three stores in and around Chinatown and the CBD.
Specialising in a range of juicy dumplings – as well as Shanghai xiaolongbao – they offer a distinctive taste of Chinese culture and food to the good people of Melbourne.
Their homemade dumplings come in a range of terrific flavours including beef, pork, chicken and prawn, vegetarian and their signature Kung pao chicken. You will have a hard time choosing which ones to go for, as they are all really delicious.
Address: 342 Little Bourke St, Melbourne VIC 3000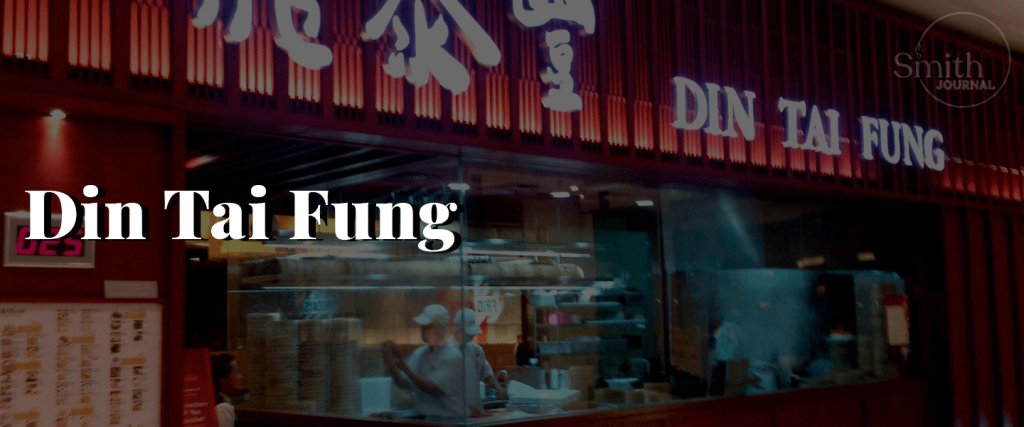 Din Tai Fung
When a chef as famous and renowned as Ken Hom labels a restaurant's offering as 'The World's Tastiest Dumplings', that is pretty much all the endorsement you need really.
Launched in 2008, and now operating more than ten venues across Melbourne and Sydney, Din Tai Fung prides themselves on transforming the freshest of ingredients into sensational dumplings with care, skill and precision.
Operating out of an open concept kitchen, their magnificent range includes parcels filled with shrimp and pork, black truffle pork and the xiao long boa, which is a real house favourite.
Their USP is that the pastry for every pork dumpling is carefully hand crafted to measure between 4.8 and 5.2 grams.
Address: Emporium Shopping Centre, 287 Lonsdale St, Melbourne VIC 3000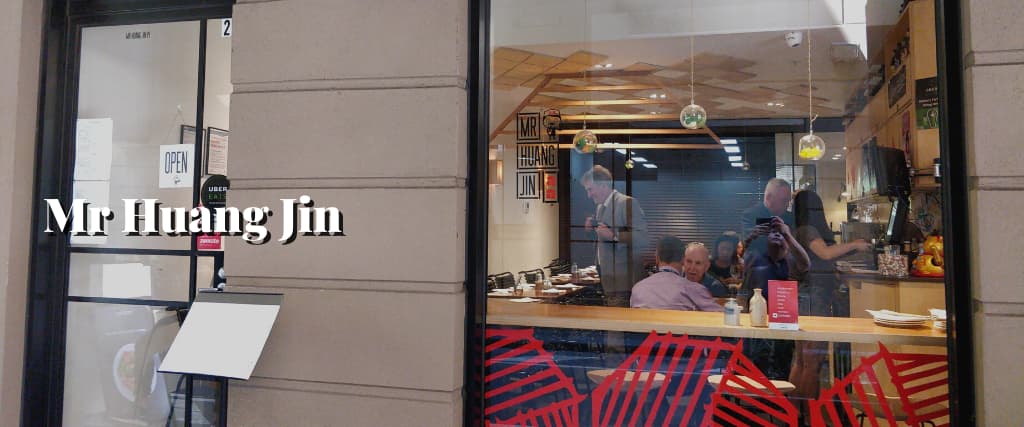 Mr Huang Jin
Situated in a little laneway near the Southern Cross Station, Mr Huang Jin is a popular Taiwanese restaurant that boasts floor-to-ceiling windows.
Modern, bright and airy this CBD eatery specialises in a delicious selection of hot, fried and steamed dumplings that just seem to melt effortlessly in your mouth.
Offering everything from pork and chicken to seafood and various vegetarian options, each of them provides a wonderful explosion of flavour as you first bite into them.
A very popular venue, arguably their most popular choice is the magnificent steamed laksa xiao long boa.
Address: 24 Katherine Pl, Melbourne VIC 3000
HuTong
HuTong has been a stalwart on the Melbourne dumplings scenesince 2008.
Located on Market Lane within the CBD, they offer a fantastic and authentic range of home-style dumplings that will make your taste buds sing with delight.
Inspired by Beijing's mysterious and ancient alleyways, their dumplings are available in a range of different varieties including boiled pork, prawn, crab meat, spinach, mushroomand duck meat.
Prepared in a traditional way, they are beautifully crafted with the freshest ingredients and simply bursting with mind-blowing flavour.
Address: 14-16 Market Lane, Melbourne VIC 3000
ShanDong MaMa
Tucked away in a pleasant arcade within the Central Place area of the CBD, ShanDong MaMa is run by an innovative mother and daughter team who dish up some amazing dumplings.
Always busy, this Chinese restaurant, is known for the unusual flavours of their homemade dumplings. Which includes sea urchin, squid ink and Spanish mackerel dumplings, all of which are absolutely delicious.
For vegetarians their zucchini option is a very popular choicetoo, whilst their pan-fried mackerel dumplings are arguably their signature dish.
Address: 5 Centre Pl, Melbourne VIC 3000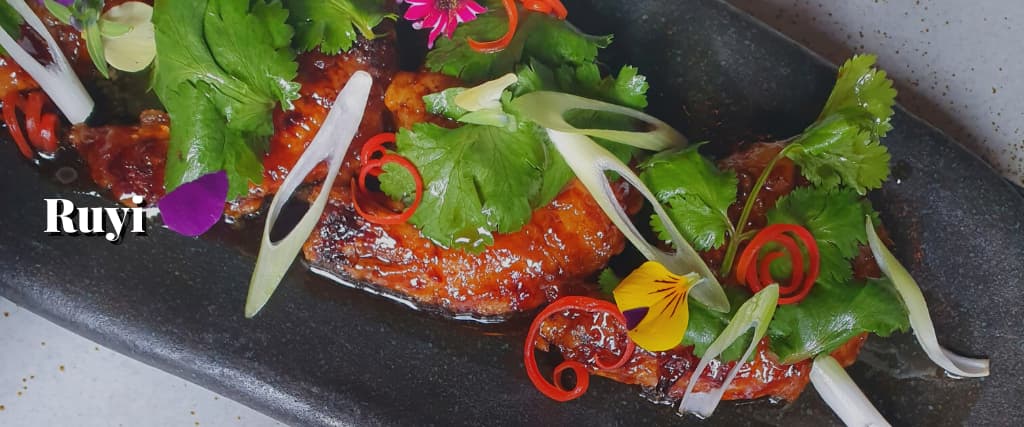 Ruyi
Nestled on a quiet laneway in the heart of the Melbourne CBD, Ruyi is a contemporary Chinese restaurant that lets their food door the talking.
Presented within a spacious and hip setting that features communal tables and a minimalist vibe, this venue was the proud winner of the Best Chinese in Melbourne award of 2017.
Serving up a spectacular range of dumplings that are pan fried, steamed and boiled, some of their most notable offerings include the mouth-watering pork and crab xiao long boa, the pan-friedpork and chive dumpling and a wonderful, steamed vegetarian option that comes with fresh mushroom, spinach and vermicelli.
Established in 2003, they also offer a menu of speciallydesigned cocktails and wines that have been handpicked by their in-house sommelier.
Address: Ground Floor, 16 Liverpool St, Melbourne VIC 3000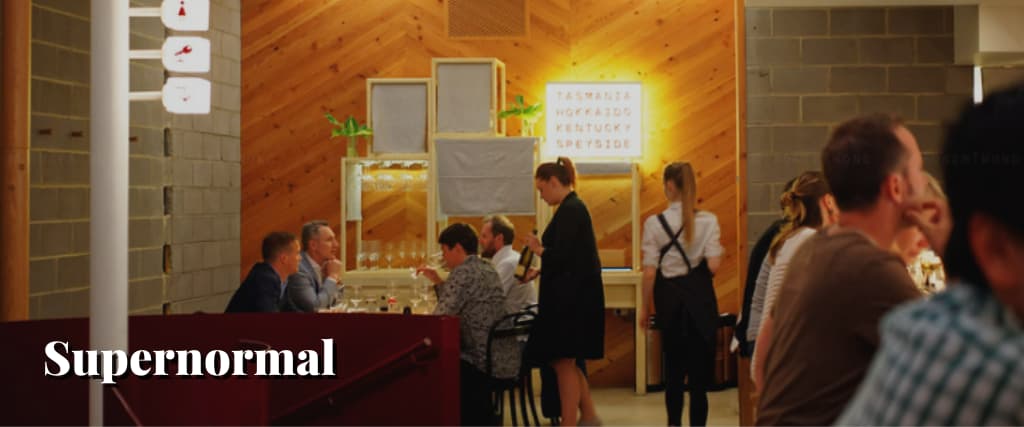 Supernormal
Combining all the main highlights of Asian cuisine, Supernormal showcases a menu of dishes that have been influenced from Hong Kong, Tokyo, Shanghai and Seoul.
Set within a venue that features an open kitchen and communal benches, this lively restaurant is well known for the quality of its dumplings.
This includes the likes of prawn and chicken parcels which they serve with a fantastic chilli and vinegar sauce, as well as a delightful Szechuan pork option that is so good, you will be tempted to order seconds!
Address: 180 Flinders Lane, Melbourne VIC 3000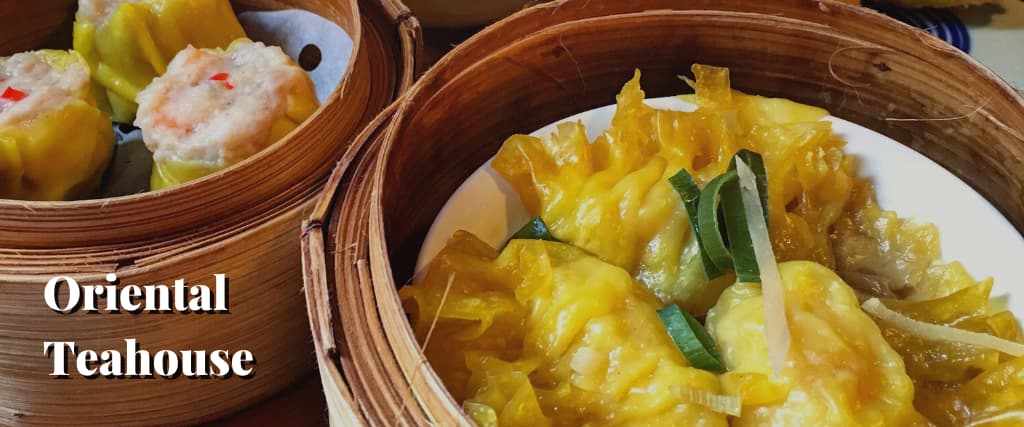 Oriental Teahouse
Tea and dumplings sound very refined, and that is exactly what they offer at the Oriental Teahouse on Little Collins Street.
Showcasing a fabulous menu of both sweet and savoury dumplings, their venue takes the form of a stylish and spacious cafe that boasts exposed stone walls and a splendid mezzanine level.
Their roast duck dumplings are to die for, whilst for dessert you simply have to try their incredible white chocolate dumplings!
Address: 378 Little Collins St, Melbourne VIC 3000