It is amazing how a basic combination of meat, bread, salad and tahini sauce can be so satisfying. But that is exactly what kebabs are – a simple food that is absolutely delicious!
Whether you choose to eat this mouth-watering grilled meat in the form of a pita, Turkish bread, lahmacuns, halal snack packsor souvlaki, kebabs are like that loyal best friend who is always there for you.
A great on-the-go food, you can eat them any time of the day. All the way from lunch time, as a filling meal before heading back to the office, to a hunger busting 3am post nightclub nosh up, they are always a great option.
Blessed with a large community of people with Middle Eastern heritage the best kebab shops in Melbourne are seemingly always open.
So next time you really want to treat yourself to the ultimate in comfort food, check out any of these venues.
Glenny Kebabs
Located in Glen Waverley, Glenny Kebabs is a very popular destination for kebab lovers.
Opened in 2016, this venue is considered to be one of the best kebab shops in Melbourne on account of its delicious range of grilled meat.
Made to order, using the freshest ingredients, their fresh wraps, will have you salivating at the mouth before you take that first delicious bite.
To appeal to a wider audience they also have a few items like sweet potato fries, hot dogs, wedges noodle bowls and mock meat for vegetarians, which are non-traditional.
If you have any room left for desert then you simply must try their ice cream doughnuts or Nutella kebabs.
Address: 285 – 287 Springvale Road, Glen Waverley VIC 3150
Lambs On Malvern
For true connoisseurs, Lambs On Malvern is the only place to get your kebab fix in Melbourne.
An accomplished souvlaki and pizza restaurant situated down in South Yarra they are known for offering wraps that come with real lamb (not the processed stuff!) that has been marinated for hours.
The charcoal meat is perfectly cooked every time and servedwith soft bread that seems to melt in your mouth.
Open late, their service is quick and friendly, and their pizzas are pretty good too.
Address: 245 Malvern Road, South Yarra VIC 3141
Katik
You could say the team at Katik are true artists when it comes to serving up kebabs.
Making everything from scratch their impressive range of authentic Adana kebabs, Turkish pide and dips, definitely rank amongst the best in Melbourne.
You will find them on Barry Road in Campbellfield and they will be instantly recognizable by the long queue of people waiting to get served.
It's a bustling yet compact eatery that provides booth seats, which also doubles as an excellent spot for people watching.
Address: 349 Barry Road, Campbellfield VIC 3061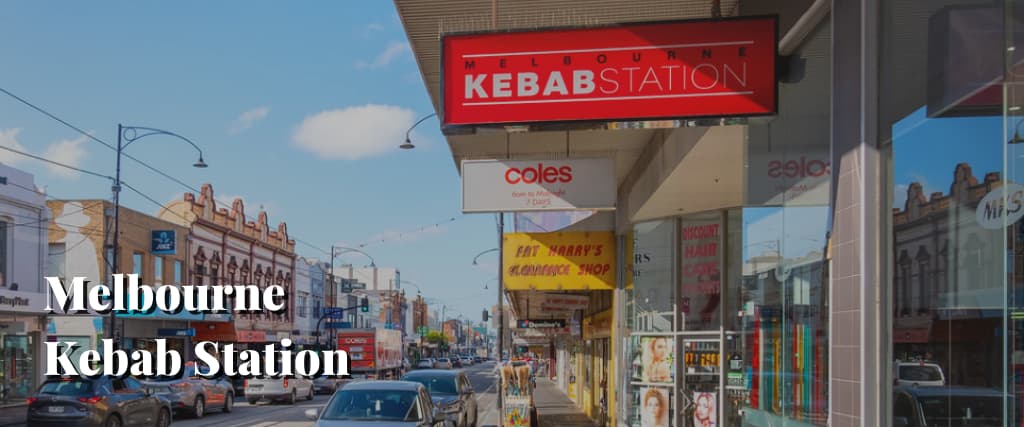 Melbourne Kebab Station
Over in Coburg, the Melbourne Kebab Station is an excellent place to get your kebab fix.
Whether you are picking up lunch, grabbing a quick bite after work, or soaking up all that alcohol after a session at the pub, their menu of succulent meats, soft and warm breads and fresh, crisp salads will definitely do the trick.
One of their best sellers is the popular mixed grill. It comes with chicken and lamb shish, as well as adana kebab and a range of extras including dips and bread. A meal fit for royalty, it will satisfy your stomach and won't break the bank.
Address: 451 Sydney Road, Coburg VIC 3058
Istanbul Kebab
A popular venue in Fitzroy, Istanbul Kebab offers a delicious taste of Turkey through their range of grill meats, which includes chicken, lamb or a delightful mix of both.
Also known for their excellent range of gozleme which includes fillings like cheese, spinach, pumpkin and mushroom, all of their dishes are enhanced by the taste of their fantastic homemade chilli sauce.
Address: 143 Smith Street, Fitzroy VIC 3065
Flemington Kebab House
If you love charcoal grill kebabs, then you will love the Flemington Kebab House. Situated in Kensington, this busy Turkish eatery offers some of the best examples of this type of fare in the city.
As well as lamb, chicken and mixed meat varieties, they also offer a wonderful Shish Kebab that can either be served on skewers or in a platter.
The secret of their success is the quality of the meat they use – real and premium quality sliced steak lamb, that is far superior in taste to many of the minced sausage styles of meat you get elsewhere. For those who require it they also offer vegetarian and halal options too.
Other options on the menu include burgers, Turkish pide and gozleme. While if you are really feeling hungry their Halal Snack Pack is a bona fide feast that comes with chicken or lamb, as well as chips and cheese that are drizzled with chilli, garlic and barbeque sauce.
Address: 301 Racecourse Road, Kensington VIC 3031
Hawthorn Grill & Kebab House
Known for its great vibe, cracking kebabs and welcoming service, the Hawthorn Grill & Kebab House is an esteemed venue on Burwood Road.
Dishing up some of the finest and juiciest charcoal-grilled lamb you could ever hope to eat, a visit here is a treat to your senses.
The quality of the ingredients they use come out in every bite, which is especially evident in their lamb kebab, that is accentuated by a delicious garlic sauce.
Well known too for their hearty Halal Snack Packs, these guys offer great food at very affordable prices.
Address: 347-349 Burwood Road, Hawthorn VIC 3122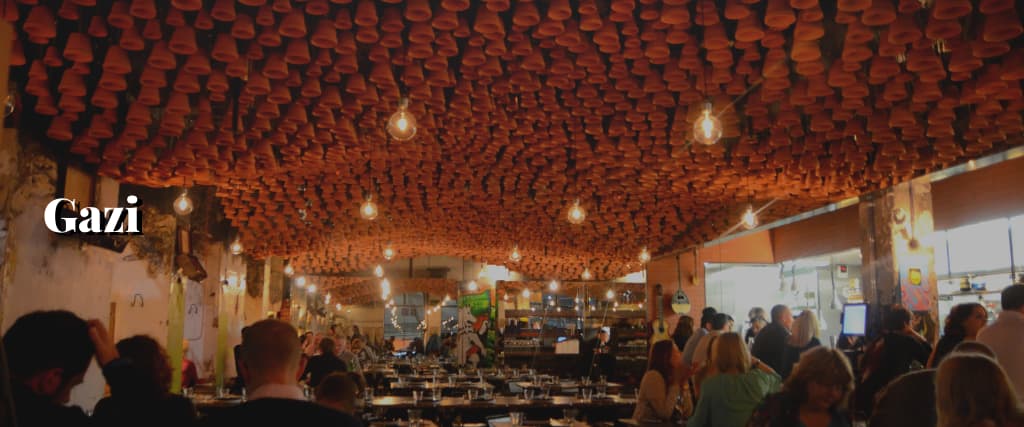 Gazi
An institution in the CBD, Gazi offer amazing Greek street food with a bit of pizzazz!
Oozing with flavour, their souvlaki is legendary across the city, especially their soft shell crab version.
Served with Japanese mayo, and topped with mint, coriander and honey, as well as dips, pita, whipped feta, beetroot and horseradish, it is such a tasty combination, you'll be smiling about it for the rest of the day.
Address: 2 Exhibition Street, Melbourne VIC 3000