It might only be two words of three letters each, but the phrase 'yum cha' is enough to put Melbournians into transports of anticipation.
This fabulous Cantonese tradition of brunch, which historicallyinvolves Chinese tea and dim sum, is very popular in the city.
And why not?
Introduced into the Chinatown areas of Melbourne and Sydney in the 1980s; whilst yum cha literally translates as 'drink tea', in Australia it has actually become synonymous with its foodaspect.
After all, what better way is there to spend a couple of hours with friends or loved ones indulging in a delightful spread of springs rolls, steamed buns or dumplings?
If this sounds like your idea of a good time, then you should put all of these Melbourne Yum Cha spots on your must visit list.
Silks
Located in the Crown Hotel, Silks is a deluxe Chinese restaurant that dishes up some of the best Melbourne Yum Cha you will get in the city.
Served throughout the week at lunchtime, they offer a premium experience that is designed to be savoured.
For $50 you will get a choice of three exceptional dishes as well as noodles, congee and a drink. Granted its not the cheapest of eating options, but as you bite into their delightful lobster, ginger & green onion dumpling, you won't care a jot!
Address: Crown Melbourne, 8 Whiteman St, Southbank VIC 3006
David's Yum Cha
Over in Prahran, David's Yum Cha provides a slightly different experience to the usual Cantonese offerings you might get elsewhere.
Harnessing the traditional and authentic flavours of Shanghai, they present you with 11 varieties of fantastic dishes.
These include a mouth-watering selection of spring rolls, dumplings, homemade pork buns, pork and prawn shu mai and their signature loaded veggie fried rice, which are bursting with flavour and cooked to perfection.
Freshly made, this yum cha selection is a feast fit for royalty, and if you still have any room left, they even offer you banana fritters or white chocolate dumplings by way of a dessert option.
An all- you-can-eat experience, one of the best things about dining here is that the food gets served to you pretty much as soon as you are seated.
Address: 4 Cecil Place, Prahran, VIC 3181
Oriental Teahouse
Whilst other venues have really gone to town with lavish offerings, the Oriental Teahouse has chosen to strip it back to its roots, with simple servings of well-made Chinese tea, and small, yet perfectly formed parcels of delicious food.
A very refined experience that was launched in 1993, they have two different locations – one in South Yarra, and the other on Little Collins Street in the CBD. Both of which are based on the buzzy teahouses that line Nanjing Road in Shanghai.
Whilst most of their dumpling flavours lie more on the traditional side, they aren't afraid to throw the odd surprise in their too. With their 'Football Dumplings', which comprise of crispy bacon, dried shrimp, pork, shiitake mushrooms and a sesame top, being particularly innovative.
Address: Melbourne CBD, 378 Little Collins St, Melbourne VIC 3000
Secret Kitchen Chinatown
If they wanted to keep the Secret Kitchen Chinatown restaurant a secret, they probably shouldn't serve up food as good as they do – because take it from us, the secret is well and truly out of the bag now.
Situated in the heart of Chinatown, this buzzy eatery is always busy, so don't be surprised if you have to wait a little while for a table.
However, when you do get to sit down, you will be treated to some of the most extensive and delightful range of seafood dumplings in the whole of Melbourne.
One of four venues in the city, the Chinatown setting is the flagship for the brand. It also features a pair of chefs who between them have over fifty years of experience cooking Chinese restaurant food.
Address: 222 Exhibition St, Melbourne VIC 3000
Crystal Jade
Another legendary Chinatown yum cha restaurant in Melbourneis Crystal Jade.
To say this is a popular venue is an understatement, infact they are so popular they actually run three, hour long yum cha seatings a day!
Known throughout the city for their incredible, signature Wok Fried Snow Crab, which is served in French Foie Gras Pate, the dumplings you get here are extraordinary.
Committed to excellence, they source what they consider to be only the finest of ingredients, including black truffles from Italyand foie gras from France.
The result is a flavour explosion unlike any other you will experience in the city. Which is why this is definitely one of the best Melbourne Yum Cha spots to put on your must visit list.
Address: 154 Little Bourke St, Melbourne VIC 3000
Spice Temple
Another venue found within the Crown Melbourne; they do yum cha a bit differently than others at the Spice Temple.
Under the supervision of the celebrated restauranteur Neil Perry, the restaurant derives inspiration from some of the less well-known provinces in China, including Hunan, Sichuan, Guangxi,Jiangxi, Yunnan and Xinjiang.
The experience is upscale and refined, which means they won't reel out trolleys here. Instead, their menus have been curated to be shared and indulged banquet style. With dishes ordered a la carte, and presented to you in pleasant and intimate surrounds,with world class service.
Address: Crown Melbourne, 8 Whiteman St, Southbank VIC 3006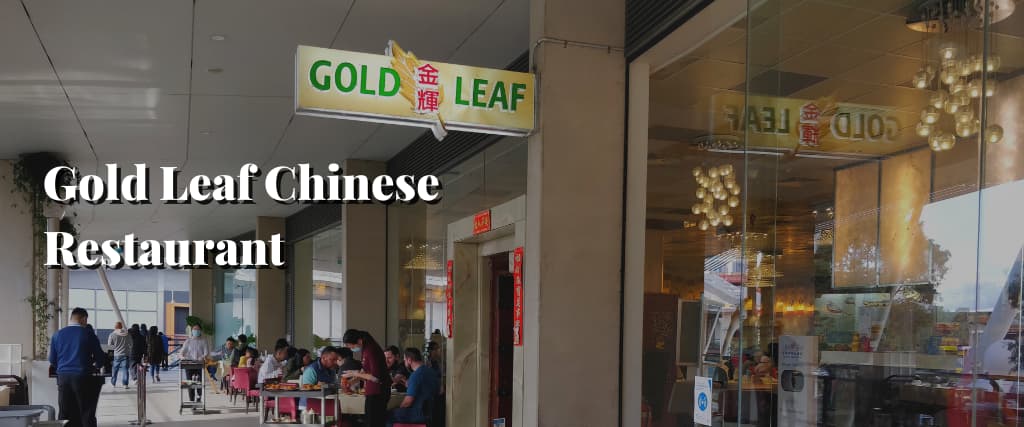 Gold Leaf Chinese Restaurant
For over 20 years the Gold Leaf Chinese Restaurant has been dishing up authentic Cantonese yum cha to hungry locals, and workers, across five locations in the city, including the Docklands.
Also offering a range of banquet style options, the yum cha trolleys here are wheeled out at speed every lunchtime.
Presenting everything from their ever-popular dumplings to more inventive creations that are drizzled with XO sauce, the food here is fresh, flavoursome and hearty. It's also served with all the authentic buzz of a Beijing or Shanghai eatery.
Address: 10-11 Star Cres, Docklands VIC 3008