Back in the day, when all blokes asked for was a short back and sides, it must have been a cushy number being a barber in Melbourne.
But with men's hair fashion incorporating a wide range of weird, wonderful and innovative new styles, the profession must have got a lot more difficult to master.
That said, there are a number of outstanding barbers in Melbourne who offer the full spectrum of haircuts. So whether you want a buzz cut, crew cut, bald fade or even just a touch up of the good old mullet, these are the people you should go to.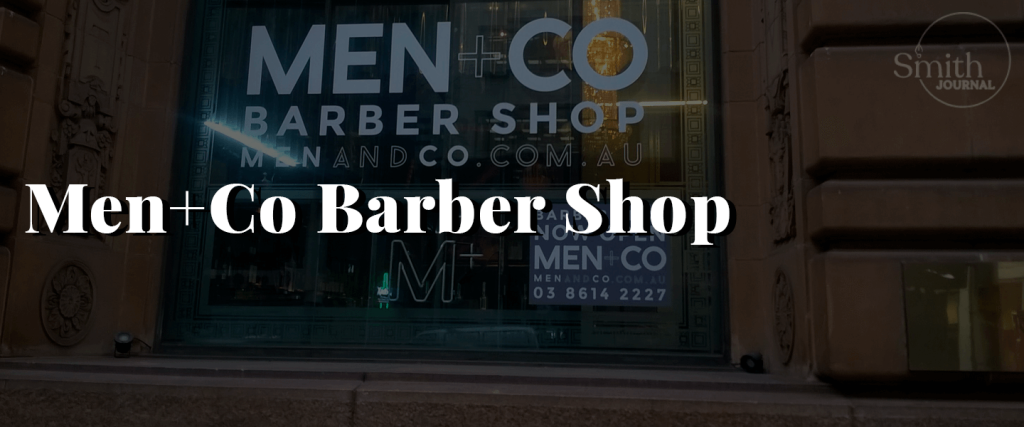 Men+Co Barber Shop
Located on Little Bourke Street in the heart of the CBD, the Men+Co Barber Shop was founded by Gary McKenzie and Chris Dunkley.
Two celebrated stylists who have travelled the world, they pride themselves on being one of the most refined and classiest barber shops in the city.
Catering to men who come from all walks of life, and ask for a wide range of different styles, they demonstrate great technique and versatility in all their haircuts. Which could well be why there is always a queue to get in here.
Address: 1/377 Little Bourke St, Melbourne VIC 3000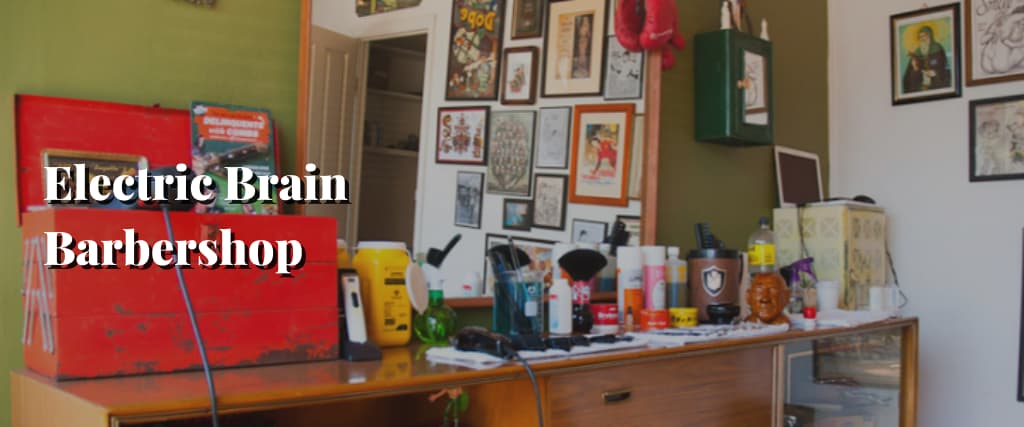 Electric Brain Barbershop
A cool place with a cool name, Electric Brain Barbershop might sound like a 1980s new romantics pop group, but they are actually a highly talented team of hair stylists.
Operating out of Brunswick East, this funky, cash-only joint offers sensational haircuts curated by barbers with eye-catching tattoos and very friendly personalities.
Although it's a very fun and laid back environment, make no mistake these guys are highly professional and take pride in their work.
If you give them carte blanche on your hair, they will also give a completely new look you will love!
Address: 114 Lygon St, Brunswick East VIC 3057
The Bearded Man
Whilst the name 'The Bearded Man' suggests they only target a particular audience, this cool Prahran based establishment caters to a wide clientele.
It's definitely a hipster kind of joint, but the vibe here is kind of infectious. The team also gives excellent haircuts, which take place against a backdrop of weekly DJ sets.
They also offer damn good, award-winning Industry Bean coffee too, which is why many people view them as one of the best barbers in Melbourne.
Address: 203 Chapel St, Prahran VIC 3181
The Melbourne Barber Shop
The Melbourne Barber Shop opened in 1994, as a combination of the owner's two main passions – haircuts and automobiles.Now, almost 30 years later, this CBD institution on Russell Street is still going strong.
As settings go, this auto-themed venue is hard to beat. Featuring lots of classic car related and classic barber shop memorabilia, it's a lovely place to get your haircut.
You can also get any style you want and the price is very affordable. While the vibe is also very good here too.
Address: 394 Russell St, Melbourne VIC 3000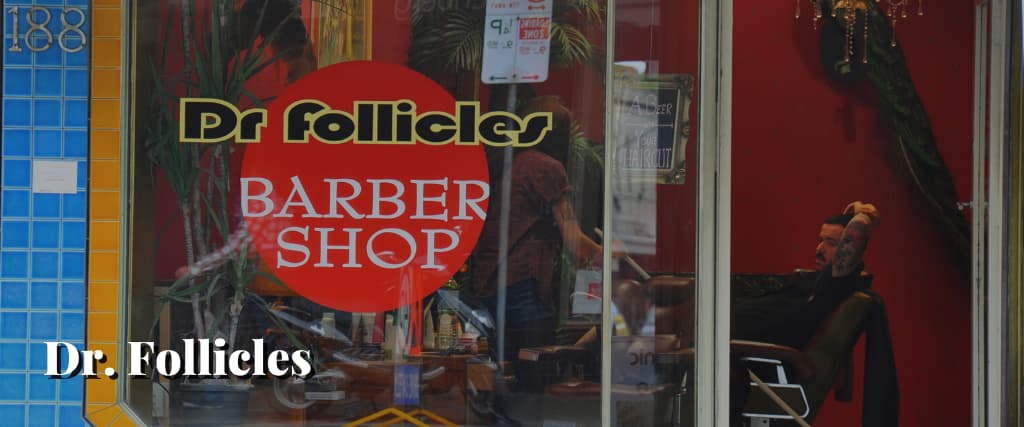 Dr. Follicles
If you are the kind of bloke who just wants a haircut without the 'faff', then Dr Follicles is the place for you.
Based in Fitzroy, it remains true to the old school methods of a no-frills haircut, for a cheap rate, done very quickly.
You will get the friendly small talk, and if you want, a free beer, but you won't hear loud heavy metal or hip hop on the stereo, and you won't have to want long to get in the barber's seat.
Address: 240 Gertrude St, Fitzroy VIC 3065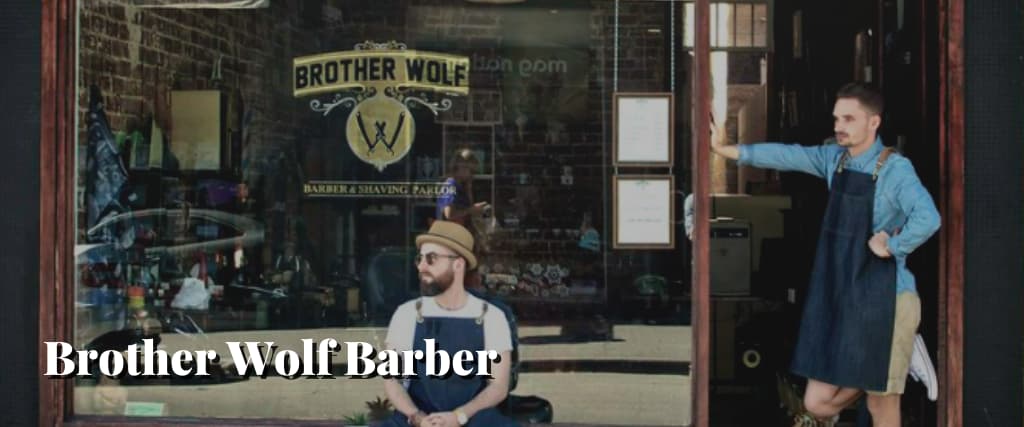 Brother Wolf Barber
Some barbers you frequent just because they are fast and affordable. Others because they are experts in your kind of haircut. Then there are those that offer a valuable social lifeline, and Brother Wolf Barber is definitely one of these places.
Based in Prahran they are not so much a barber, rather ahaircutting social club where men and women can gather to discuss the ways of the world, as they get their hair crimped.
Offering a beer or a whisky with each haircut, this is a fantastic place just to hang out too. The barbers, whilst incredibly skilled at what they do, are also budding raconteurs as well. So the chatter is always interesting.
Throw in extras like hot towel shaves, and the capability of giving you any haircut style you want, and it becomes easy to see why this is one of the most popular of all Melbourne barber shops.
Address: Shop B/110 Greville St, Prahran VIC 3181
Pickings and Parry
Situated in Fitzroy, Pickings and Parry are a well-known retailer of menswear. You might not be aware of this, but they are also offer an exceptional barber service too.
Priding itself on providing customers with a luxury haircutting experience, the barbers here are industry experts who have mastered their technique and craft over decades of experience.
Oozing quality, even the complimentary whisky they give you is top notch, while the standard of haircut you receive is as good as anything you will get elsewhere in Melbourne.
Address: shop 3/166 Gertrude St, Fitzroy VIC 3065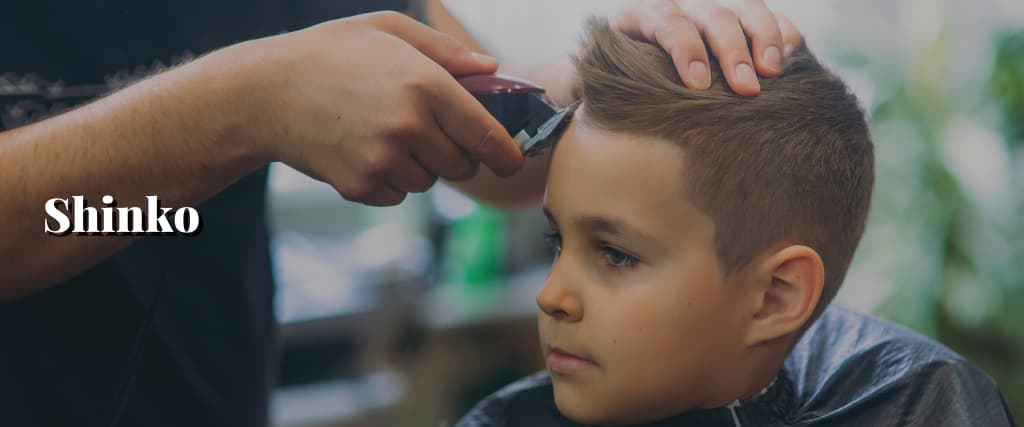 Shinko
Fancy a change of style? Then Shinko is where you should go.
Believing that our own personal style in only limited by how we view ourselves, this insanely talented crew of barbers in Abbotsford offer a holistic and elevated approach to men's hair.
Advocating self-discovery and personal growth in their work, they will unleash a 'new' you via a haircut that redefines the way you look.
If you are concerned about handing your hair over to a stranger, don't worry, they are experts at what they do. So not only will you look and feel like a new person, you will leave their salon with improved confidence too.​
Address: 203 Langridge St, Abbotsford VIC 3067
Drunken Barber
Australia is probably the only country in the world where a business can get away with a name like the Drunken Barber. But of course being the country we are, these guys strike a chord with many.
There are no appointments here, you simply walk upstairs and just wait your turn for a haircut. (With a free pint if you want one).
No fuss, no frills. Just a good solid haircut, or beard trim, and in an out in ten minutes. Just the way you like it.
Address: Mezzanine level, 119 Smith St, Fitzroy VIC 3065