Boxing is one of the oldest known sports in the world, with some historians believing that it has been around for at least 5000 years.
While it was arguably at its peak, as a sport, between the 1960s and 80s, when Muhammad Ali, George Foreman, Joe Frazier, Marvin Hagler, Roberto Duran and Mike Tyson ruled their respective weight divisions, pugilism is still very much alive today. Especially in Melbourne which houses a number of excellent boxing gyms.
Whether you are dreaming of being the next Tyson Fury, looking to toughen up and improve your confidence, or simply just wanting to get in tip top physical shape, here is out take of the best boxing gyms in Melbourne.
Fight Fit Boxing Centre
If you are new to boxing, and predominantly doing it for fitness reasons, then Fight Fit Boxing Centre is a great option for you.
Boasting two locations in South Melbourne and Collingwood, not only do they offer a free trial class, they also stand by their guarantee to make you fitter, leaner and stronger. So really it's a no-lose proposition for you.
Offering everything from footwork, core strength exercises and bag work to kickboxing, sparring and power circuit and strength, these guys are a top notch outfit.
Address: 29 White Street, South Melbourne and 40-72 Rokeby Street, Collingwood
Dynamic Boxing Fitness, Balwyn North
Looking to transform your body shape? Then Dynamic Boxing Fitness might just be the gym for you.
Offering a range of boxing lessons that serve all skill levels from beginners to super-fit, all of the instructors are either Cert III or Cert IV qualified. So you know you are in good hands.
Fostering a fun and supportive environment, the team will challenge you to get fitter and healthier, whilst learning how to box with very good technique.
Address: 153-161 Belmore Road, Balwyn
Fighters Xpress
Starting life as an exclusive fighter's gym in Dandenong, Fighters Xpress now operate terrific fitness and technique classes for all skill levels.
Run by world-class trainers who are either current or ex-professional fighters, you can try your hand at everything from boxing and kickboxing to MMA or Brazilian Jiu-Jitsu.
A friendly and high-octane gym, they also offer a free 7-day trial too, as an incentive to get you to join.
Address: 6/111-115 Lonsdale Street, Dandenong
Power Play Gym
Founded by Joe Nader, who is a former Aussie and South Pacific Cruiser Weight Champion, Power Play Gym first opened in 2005.
Operating as a full time boxing gym in Brunswick that also runs Muay Thai, kickboxing and a range of martial arts and self defence classes, this club focuses very much on mental and physical fitness, as well as personal training.
It even has a sports scientist available to ensure you get professional and holistic training advice. A process that covers diet plans, physiological testing, and general advice on how to enhance your sporting performance.
Address: 66 Holmes Street, Brunswick
Knockout Fitness and Boxing
If you are the kind of person who wants to test out their boxing prowess without having to commit to a lock-in contract then Knockout Fitness is a fabulous option.
Located in Forest Hill, every trainer at this gym is fully registered and qualified. They also offer a wide range of activities for all skill levels, so you will be fighting fit in no time at all.
Address: Level 1, 39 Mahoneys Road, Forest Hill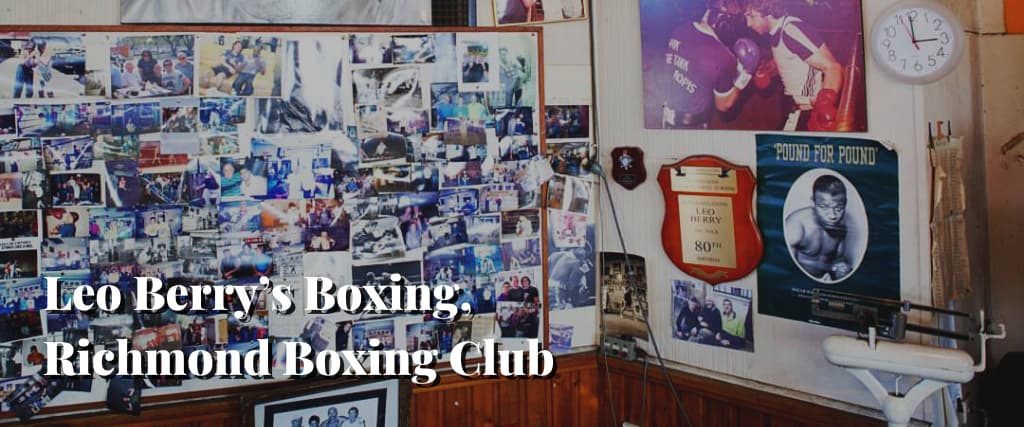 Leo Berry's Boxing, Richmond Boxing Club
Having recently enjoyed an upgrade to a brand new facility the Richmond Boxing Club is for those who really want to test themselves.
Run by Leo Berry, a well renowned boxing trainer, the gym offers boxing classes to both casual boxers of a certain level of conditioning, as well as competitive boxers, community groups and other sporting organisations.
A visit to this gym will see you train with real boxers who have wide experience in competitive boxing. The kind of fighters who have knocked fighters out cold and been knocked out cold themselves by other fighters.
They will give you a very intense full body workout, which might hurt like hell. But it will enhance your physique and mental fortitude no end.
Address: 7 Gleadell Street, Richmond
Fighters Factory Boxing Gym
Another great way to introduce yourself to boxing, is at the Fighters Factory Boxing Gym in Blackburn.
They allow you to partake in an hour-long circuit training class, which takes the form of three minute rounds of skipping, speedball, bag punching, skipping and ab exercises.
Should you really enjoy and be a good fit you can then choose to take your boxing training up a level and actually train with the fighters. Which is a really great incentive for those who love to set themselves a goal.
Address: 3-5 Blackburn Road, Blackburn
Mischa's Boxing Central
Run by Mischa Merz, another former Australian national boxing champion, Mischa's Boxing Central is an institution in Footscray.
A fully accredited boxing coach, Mischa is known for championing women's boxing too. So if you are looking for an excellent gym where both you and your missus can train together, then this is the place for you.
Address: 10/107 Whitehall Street, Footscray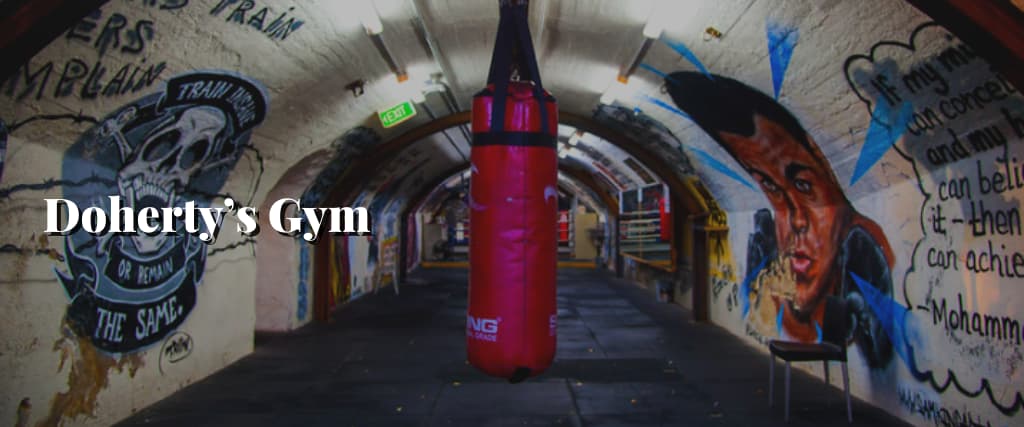 Doherty's Gym
Boasting four locations throughout Melbourne, Doherty's Gym is perfect for those who work late or simply can't find a gym to match their waking hours.
One of the only gyms in the Melbourne CBD which remains open every day of the year, including Christmas Day, they offer both drop-in sessions, or a range of membership options for classes or open training.
Multiple venues across Melbourne
Boxing Fit Port Melbourne
Boxing Fit Port Melbourne was one of the first gyms in the city to offer boxing classes as a fitness program.
Famous on the gym circuit for being the stomping ground of champions like Zac Dunn, Gary Corcoran and even Richmond Premiership star Dustin Martin, the gym offers some of the best facilities and trainers in Melbourne.
Located just at towards the end of the Westgate Bridge, this is one of the biggest gyms in Australia. It prides itself on providing a fantastic atmosphere and excellent range of classes for all skill levels.
Address: 11 Salmon St, Port Melbourne VIC 3207