In the last decade or so rock climbing has become a very popular past-time in Melbourne, with a number of bouldering gyms opening up around the city.
Offering you the challenge of scaling 20 metre high walls, indoor bouldering and rock climbing can be fun and rewarding. Giving you a sense of pride and achievement, whilst simultaneously improving your confidence, stamina and core strength.
There are plenty of venues to test yourself at in Victoria's state capital. Below is our take of ten of the very best of them.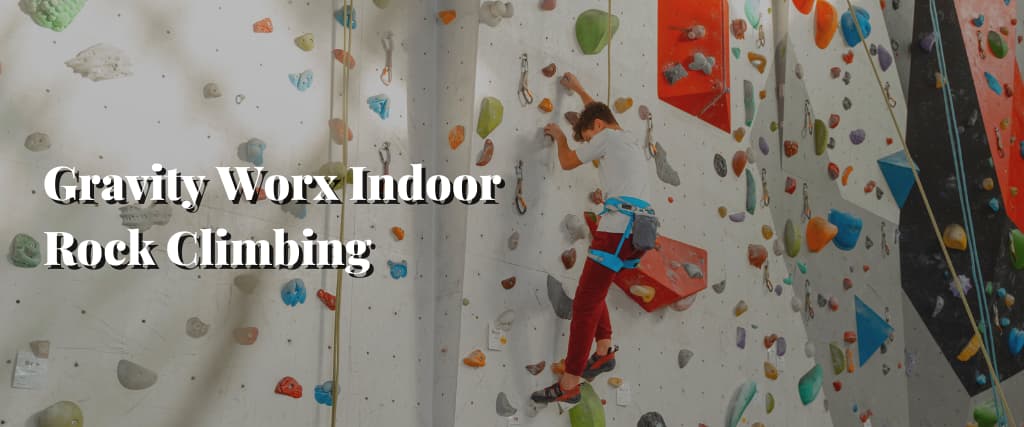 Gravity Worx Indoor Rock Climbing
From its 16 auto-belays which are perfect for children and novices, to its 50 walls for top rope and lead climbing, Gravity Worx in Pascoe Vale has something for everyone.
The only place in Melbourne that offers both international sport and speed climbing competition standard walls, this popular facility has recently added a bouldering gym to its portfolio too.
Address: 182-184 Sussex St, Pascoe Vale VIC 3044
Clip 'n' Climb
Over in Williamstown, Clip 'n' Climb is one of the coolest venues in town.
Boasting an array of stunning vertical walls, stairways andladders, as well as a fabulous dark climb with footholds that light up as your scale them, there is more than an air of theme park about this place.
For this reason its an ideal destination for children, as there are two party rooms that can accommodate a good size group of their friends.
Don't worry, for the experienced climber there a number of more challenging routes as well. While if you like good coffee,the venue is worth coming to alone for the excellent blend they serve.
Address: Warehouse 2/134 Maddox Rd, Williamstown North VIC 3016
Hardrock Climbing
With two venues across the city, Hardrock Climbing is a major player on the indoor rock climbing scene.
Located above Swanston Street, their CBD venue accommodates 44 top rope walls that extend up to 16 metres high, as well as four terrific auto-belay walls, which have an automated cable system that catches you in the event of a fall, thus meaning you don't have to depend on a spotter.
At their Nunawading facility, they also have a fabulousbouldering cave, that compliments 51 top rope walls, which are 14 metres tall.
Address: Two venues in Melbourne CBD and Nunawading
Bayside Rock Climbing
Seen by many as being Melbourne's leading indoor bouldering and rock climbing venue, Bayside Rock Climbing is an all-inclusive venue. Providing bouldering, rock climbing and high rope courses for all ages, skill levels and sizes.
Overall it boasts 25 fully automated climbing stations, as well as more than 300 square metres of bouldering. In addition it also has cargo nets, climbing walls, caving and even a superb spider mountain.
While for those who are serious about learning to climb, they even offer rock climbing classes for both adults and kids.
Address: 9 Network Dr, Carrum Downs VIC 3201
Crazy Climb Indoor Rock Climbing Centre
Arguably one of the best rock climbing venues in Melbourne for children, this building also boasts a Lollipop's Playland. So it is a great places to spend a full day of fun at.
Situated in Noble Park, it features 26 individual themed climbs of varying degrees of difficulty. So it will challenge even the most experienced of climbers.
Address: 6 Elonera Rd, Noble Park North VIC 3174
Northside Boulders
With popular venues in Abbotsford, Brunswick and Northcote, Northside Boulders is essentially a theme park for those who like bouldering.
They feature very steep climbs, as well as a connecting archways. In addition they also have plenty of overhang andsome really fun ridges that have been designed to test all spectrums of climbing ability.
Known for being vibrant settings, they all play great tunes and serve up decent coffee as well.
Address: 329 Victoria St, Brunswick VIC 3056
Latitude Melbourne
Latitude is somewhere you will want to visit regularly.
Sure it has all the walls and apparatus you would expect in a rock climbing venue. But it also has a cracking ninja style parkour course to attempt too.
In addition you can tackle bouldering, walk tight ropes, climb the spider wall and take a ride on the zip-line.
If you still want more there also over 100 trampolines, a massive airbag, dodgeball arena, basketball lanes, an obstacle course anda children's area at the venue too.
Address: 590 Waterdale Rd, Heidelberg VIC 3081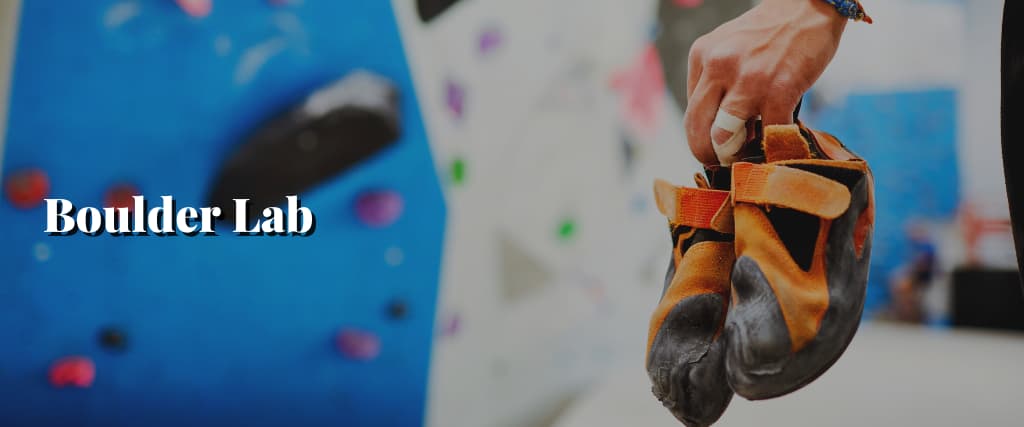 Boulder Lab
Boulder Lab is a huge facility!
Incorporating 700 square metres of wall space, as well as two training sections, a lovely cafe area and a number of areas to chill out, the venue is all set up for your enjoyment.
Boasting wall to ceiling windows, the gym is an open, brightand an overall inviting space.
Its feature 'Comp Wall' has been built to IFSC World Cup specifications and is just short of 37 metres long. Though it accommodates areas for all skill levels. So everyone can have a go on it.
Address: Unit 8/1821 Ferntree Gully Rd, Ferntree Gully VIC 3156
Boulder Project
The Boulder Project is more than just a rock climbing gym. It's a community too.
Situated in Prahran, its founders Andy and Yury have been scaling outdoor and indoor rocks and boulders for most of their lives.
Driven by the desire to create a facility that was all about movement, mind-body interaction and a community of like-minded people, their gym features an impressive range of bouldering and rock climbing equipment, for people of all abilities, who love the past-time.
Address: 48 King St, Prahran VIC 3181
Virgin Active
Active is certainly the right term for those people who visit Virgin's venues in Bourke Street and Collins Street.
Along with their huge and excellent 4700 sqm indoor rock climbing facility, which boasts a tough climbing wall and a self-belay system, they also have six group exercise studios and a multilane 25-metre pool.
In addition they also present a spa, sauna and sleep pods, which probably come in very handy after all that vigorous activity.
Address: Venues in Bourke Street & Collins Street