Thankfully in an era of Netflix and online gaming, reading still remains a popular past-time for many.
However, with the cost of rent increasing all the time, and the internet offering a fast and reliable alternative to purchasingyour next hardback or paperback, many traditional bricks-and-mortar book stores are reluctantly being forced to close their doors.
Thankfully in Melbourne there are a few independent bookshops who are managing to survive, primarily by offering a browsing 'experience' you can't get online.
If you crave the comforting smell of books, the unique feel of them and the heartwarming sight of endless rows of publications, laid out in wall-to-ceiling shelving, then these arebest Melbourne bookstores you simply must visit.
Readings
Appropriately named, Readings is a well-established network of independent Australian bookstores that has eight outlets locatedacross the city.
Established in 1969, this bibliophile's paradise has an enormous range of books that pretty much covers every topic.
A multi-award winning business who is a three time winner of the Independent Book Retailer of the Year and has been named Australian Book Retailer of the Year for the last two years, their stores all comprise of stunning, light-filled spaces that are well set up for browsing, reading and generally immersing yourself in the wonderful world of books.
Readings even has a dedicated bookshop for children and teenagers which also features games, music and a huge mural which was created by a local children's book illustrator.
Address: 309 Lygon St, Carlton VIC 3053
Paperback Bookshop
A stalwart on the Melbourne book scene, Paperback Bookshop was established in the 1960s. Its an iconic store which was launched as a place to find paperback editions of rare books (hence the name) that you could not find elsewhere in Australia.
Whilst they still stock a wonderful range of collector's items, they have moved with the times to incorporate new and backlist titles in their range also.
If you love books this place is a treasure trove, with titles seemingly everywhere – on very tall shelving, coffee tables, and even arranged, as if it were a modern art display too.
If you have the time it well worth spending an extended period browsing here, as you are sure to dig up some real literary gems.
Address: 60 Bourke St, Melbourne VIC 3000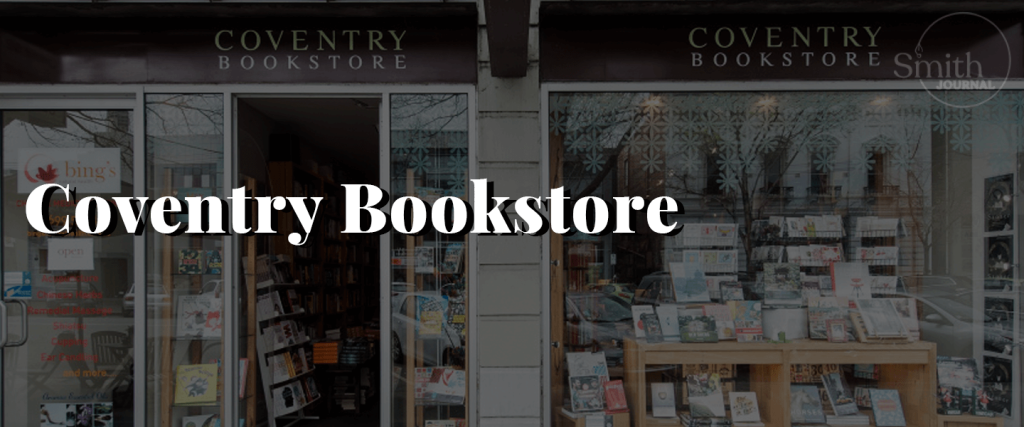 Coventry Bookstore
If you like your bookstores with an old world feel then the Coventry Bookstore is definitely for you.
Located in South Melbourne, this independently run business offers a wide range of fiction and nonfiction publications.
Titles are presented on row upon row of high shelving, and solidwooden tables, and each section is well labelled. Which makes it easier to browse for any genre of books you want.
They even have an entire room just for the children, which is cleverly furnished like the interior of a kid's novelty book.
Address: 265 Coventry St, South Melbourne VIC 3205
Books for Cooks
If you love to cook, or simply want inspiration for a future meal, Books for Cooks is the perfect store for you!
Situated just off Victoria Street in the CBD, it boasts over 40,000 publications, both old and new, that are solely focused on culinary arts.
The only bookstore in Melbourne to offer this kind of specialization, this venue is well known around the world. Its also cleverly adjacent to the Queen Vic Market, which is a notable and must-visit destination for foodies and wine lovers as well!
Address: Queen Victoria Market, 115-121 Victoria St, Melbourne VIC 3000
Alice's Bookshop
With over 20,000 rare second-hand titles available in store, Alice's Bookshop is a significant player on Melbourne's bookstore scene.
Originally located in Carlton, but now operating out of Preston, this charming store covers a wide range of genres including everything from politics, arts and fiction to medieval history, philosophy and music.
They even offer rare first edition copies, as well as some signed publications and notable antiquarian books. In addition, they are also very good at sourcing books quickly that may not be currently available in their store.
Address: 181 Bell St, Preston VIC 3072
Hare & Hyenas
Over in Fitzroy, Hare & Hyenas is a bookshop like no other in Melbourne. Fabulously distinctive, alternative and queer, the store has a really welcoming and feel good factor about it.
Housing a massive selection of internationally sourced books and magazines, as well as specialist DVDs and erotica, they also accommodate a performance area, which they've named 'Hare Hole', where they perform a variety of literary events and presentations.
Address: 63 Johnston St, Fitzroy VIC 3065
City Basement Books
A fabulous bookshop that does not rely on too many bells and whistles, City Basement Books is located on Flinders Street in the heart of the CBD.
All it sells is books. And lots of them. Infact when you enter the store, everywhere you look you will see books.
From high on shelves, and nicely arranged on tables, to stacked neatly on the ground and stuffed into every nook and cranny, the team here offer a huge selection of hardcover, paperbacks and secondhand books in a range of conditions, that cover pretty much every genre you can think of.
They also offer a significant number of books that come in a wide range of different languages too.
Address: 342 Flinders St, Melbourne VIC 3000
Hill of Content
The oldest bookshop in Melbourne, Hill of Content is still going strong close to 100 years after it first opened.
Still situated at the same address on Bourke Street within the CBD, this quaint and charming bookstore is a must visit for everyone who loves books.
Set across two floors, there are thousands of new and old titles for visitors to browse. Which range from travel and sport to, art and philosophy.
It's an institution in the city, with a unique ambience and a beautifully presented layout. The staff here are also very friendly and knowledgeable about books too.
Address: 86 Bourke St, Melbourne VIC 3000