So you've been thinking about it for a while and now you've finally decided it's time to get that tattoo. But the question remains where are you going to get it from?
As tattoos are a permanent addition to your body it's important to choose an artist who is going to do an excellent job, and in this respect you definitely get what you pay for.
There is nothing worse than choosing an artist who is cheap, only for you to find they botched the design in some way.
Thankfully there are a number of outstanding, award-winning tattooists in Melbourne, who will ink something truly magnificent for you with great skill and precision. Outlined below is a selection of the coolest and best of them.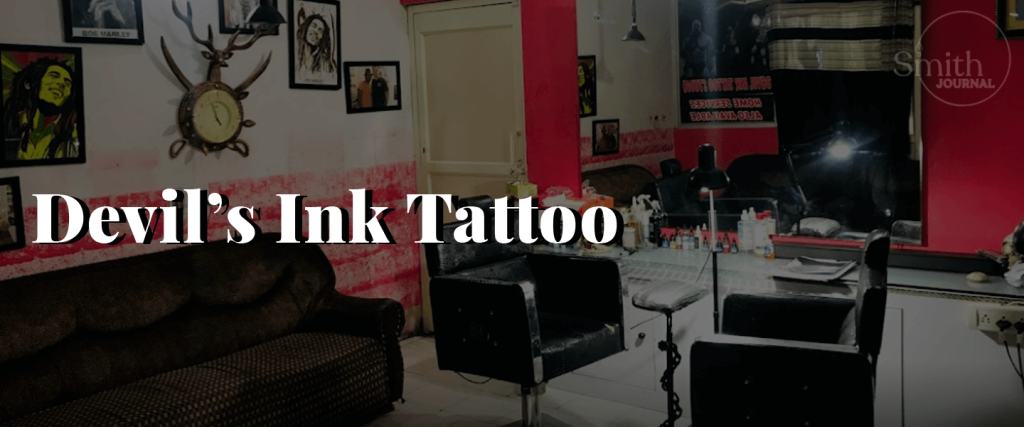 Devil's Ink Tattoo
Opened in 2002, Devils Ink Tattoo is one of the city's best known tattoo parlours.
An institution in Melbourne, on account of the mad skills of their three resident artist's Andy, Brendan and Justin, the award-winning team here have extensive knowledge and experience of tattoo designs.
Whatever style you want, they will service you with the utmost levels of expertise and professionalism. Though they will do it in such a friendly, relaxed manner, you will forget you are getting a tattoo done, and just feel like you are just chatting to a mate.
Address: 18 Hall Street, Newport, 3015
Third Eye Tattoo
Nestled in Fitzroy North, Third Eye Tattoo is one of the best studios in Melbourne, if not the whole of Australia.
Housing 10 rock star artists, each of which has their own private studio within the parlour, they collectively specialise in a range of designs including portrait, traditional, Japanese, geometry and sacred art.
Each of the studios is decked out with fantastic examples of artwork, sourced from all around the world, to help you choose your next piece.
Welcoming both walk-ins and private consultations, this studio is a warm and friendly place to get your next piece done.
Address: 700 Nicholson Street, Fitzroy North, Melbourne, 3068
Dynamic Tattoo
Dynamic Tattoo has been inking Melbournians for over 30 years.
Founded by Trevor McStay, who is a bit of a legend on the Melbourne tattoo scene, the studio houses five resident artists that are all well known for producing outstanding designs.
Predominantly an appointment and custom based shop, (though they do always welcome walk-ins), they excel at a range of different designs including Japanese, blackwork, traditional, Polynesian, illustrated and ornamental.
Their studio is also renowned for being very clean and safe, on account of them utilising state-of-the-art tattoo equipment and sterilising technology.
Address: 71 Swan Street, Richmond, 3121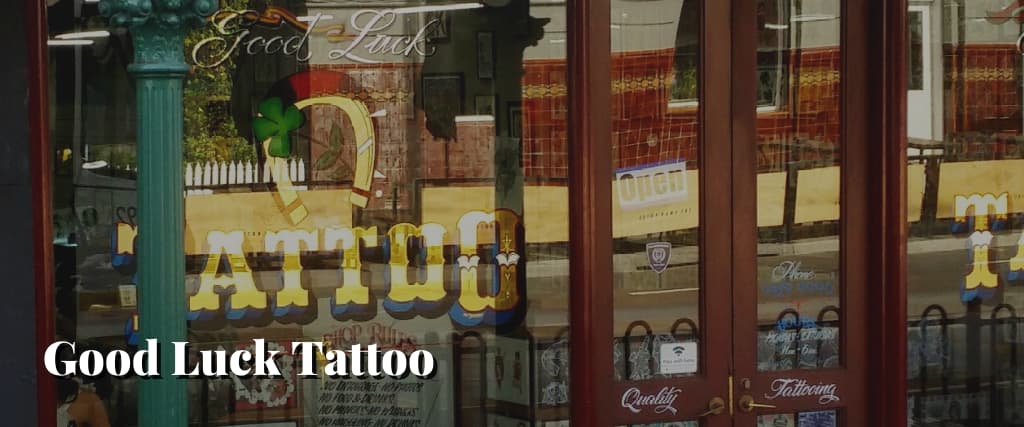 Good Luck Tattoo
Whilst the tongue-in-cheek name might not inspire confidence, Good Luck Tattoo have been providing their customers with quality designs for over 10 years now.
Located in the inner-city suburb of Cremorne, this busy parlour specialises in high quality, bright and striking tattoos that really stand out.
You can choose from a wide range of existing designs, many of which are showcased on the walls, or have something customed designed, by one of their exceptional team.
Address: 454 Church Street, Cremorne, 3121
Victims of Ink
Victims of Ink is another name which might not inspire confidence when you hear it. Yet it belies the fantastic talents of a team of seven great artists who will provide you with a fantastic tattoo.
Located in South Yarra, they run a warm and friendly studio that plays cool music in a relaxed and jovial setting.
Specialising in custom designs, their artists cover a wide range of styles, and pride themselves on turning your vision into a gorgeous reality, with the minimum of fuss.
Address: 380 Chapel Street, South Yarra, 3141
Vic Market Tattoo
A popular studio in North Melbourne, many people view Vic Market Tattoo as the best tattoo studio in the city.
Established in 1992, it is home to seven resident tattooists, each of which bring a unique flavour and style to the venue.
Whether you are after a small tattoo, full sleeve, a subtle cover-up, or a big statement piece on your back, the team can create and ink a wonderful design for you, in a very professional and accomplished way.
Address: 324 Victoria Street, North Melbourne, 3051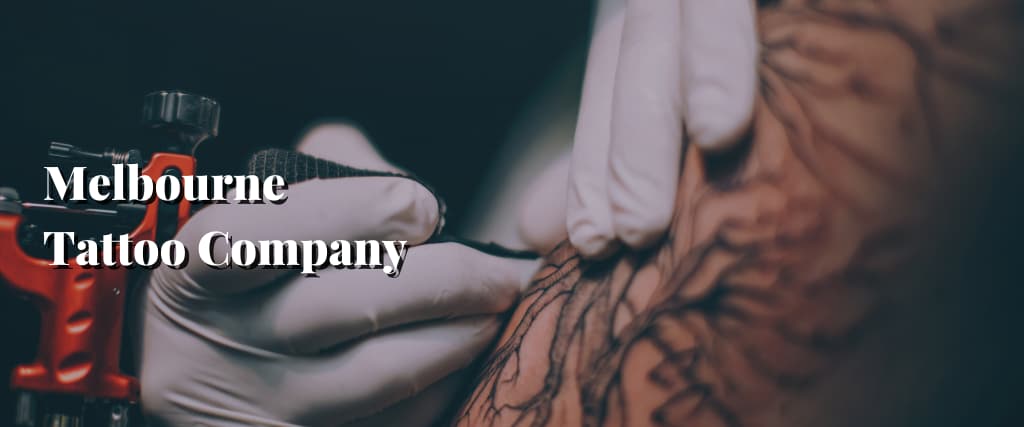 Melbourne Tattoo Company
Located in the loft of a historic building within the heart of the Melbourne CBD, the Melbourne Tattoo Company can be a little hard to find. But once you do you will be welcomed by one of the best tattoo parlours in the country.
Priding themselves on inking their clients with exclusive one-of-a-kind body art, the company have built their business on a philosophy of clean and lasting aesthetics, and a focus on an exceptional quality of work.
Each of the studios nine resident tattooists are considered to be amongst the city's best tattoo artists, which is why they are usually booked out for months in advance.
Address: Level 2, 2 Somerset Place, Melbourne 3000
Blue Lady Tattoo
Located right in the vibrant heart of the Melbourne CBD, Blue Lady Tattoo is a fantastic tattoo studio that is set within a really cool, airy and loftlike space.
Another venue that specialises in offering custom, one-of-a-kind body art, every wall in the studio is adorned with funky art and artifacts.
The vibe is really friendly and convivial here, while the resident team of eight artists are well known on the circuit for being amongst the best in the business.
One of the most appealing aspects of Blue Lady Tattoo's service is that whilst they have a strong focus on traditional designs, each artist adds their own individual and modern twist on it. As a result they always create something for you that is truly unique.
Address: Level 1 67 Hardware Lane, Melbourne, 3000
How much is a tattoo going to cost?
If you are seriously thinking of getting a tattoo in Melbourne the prices for the artists recommended above typically start between $150 and $200 per hour.
Depending on the design you choose, the tattoo could take several hours to complete. So it is always a good idea to get an official quote for it before you commission the work.