Brunch is a serious business in Melbourne, with hundreds of venues vying for your attention.
Whether you're a smashed avo kind of guy, or Belgian waffle kind of girl. Or if you'd rather something a bit more upscale like prawn and lobster benedict, there are a wide range of cafes and restaurants you can choose to dine at.
Here is our take on the ultimate list of Melbourne's best brunch spots you simply must visit!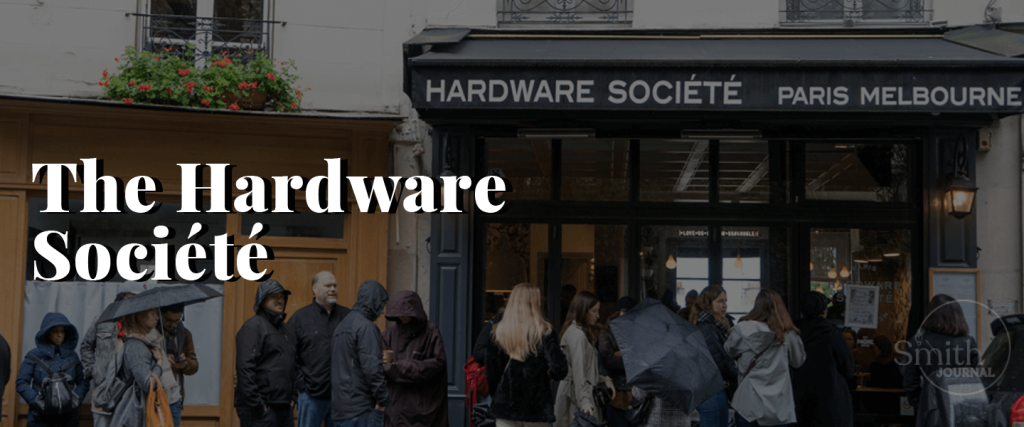 The Hardware Société
Arguably Melbourne's definitive brunch venue, The Hardware Société have been on a crusade to reinvent the brunch experience for many years now.
Quietly tucked away in a CBD laneway, this popular rustic-chic establishment is known for its terrific service and relaxed ambiance.
Its menu features a collection of classics like eggs benny and French toast. But for those who like to try something a little out of left field, their Lobster and Prawn Benedict, or Fried Brioche 'Eton Mess', are absolutely delicious.
Address: 10 Katherine Pl, Melbourne VIC 3000
Monk Bodhi Dharma
Ironically, considering its housed in a converted bakehousewhich used to be known for its sweet treats and pastries, Monk Bodhi Dharma is the perfect lunch venue for those who love healthy eating.
Boasting a massive menu of vegetarian and vegan dishes, they serve up delicious, sustainable and healing food, which theymake entirely from scratch.

Be sure to try their Zucchini Hotcakes and Chickpea Tofu, which is heaven on a plate.
Address: 202 Carlisle Street, Balaclava VIC
Moby
If you want to make brunch a family affair then Moby is a great option.
Located on a corner block in Armadale, that offers three levels of dining, as well as a fantastic rooftop seating area, this relaxed venue ticks all the boxes. Namely, great food, laid-back atmosphere, value-for-money and a pleasant setting.
With choices that range from spicy prawn and chilli omelette to buttermilk pancakes, the menu is wide and varied with optionsfor everyone.
Address: 1150 High St, Armadale VIC 3143
Prior Thornbury
Located just outside of the Melbourne CBD, Prior Thornburyare arguably the best exponents of fine dining brunch in the city.
Showcasing the culinary vision of Nick Korceba, who was a former Head Chef at Maha, the menu presents an exceptionalrange of dishes that includes Burrata, Black Tahini Salmon and aCheesesteak Sandwich that will blow your mind.
You can't leave here without trying their fabulous chocolate salted crumpets either!
Address: 637 High St, Thornbury VIC 3071
Plain Sailing
If the sign of how good a café is can be judged by how busy it is, then Plain Sailing has to be one of the best brunch spots in Melbourne.
You might have to queue up for a bit, but if you do that's ok. It just gives you more time to check out a menu that features exceptional dishes like pulled pork benedict on sourdough, smashed peas bruschetta or their signature Moroccan spiced cauliflower. All of which will make your tastebuds sing.
Address: 144 Ormond Rd, Elwood VIC 3184
Higher Ground
Based within a gorgeous, heritage listed building that was once used as a power station, Higher Ground is a modish venue on Little Bourke Street, in the heart of the CBD.
Boasting high ceilings, exposed-brick walls, split level dining and plenty of greenery, the venue has a distinctly upscale ambiance to it.
Matched by an impressive menu that features dishes like crab eggs benedict, and their signature ricotta hotcakes, they also serve coffee which stands up to anything you can find elsewhere.
Address: 650 Little Bourke St, Melbourne VIC 3000
Operator25
Appropriately named, on account of it being housed where the old telephone exchange used to be, Operator25 is set within a delightful heritage listed building in the heart of the Melbourne CBD.
A relaxed, yet sophisticated venue that presents a contemporary space replete with arty décor, their brunch offering includes a fabulous selection of seasonal, Asian inspired delights likeLychee Chia Pudding and Char Siu Benedict.
Address: 25 Wills St, Melbourne VIC 3000
Café Louis
If you like your brunch choices to come with 'fusion' style, then Café Louis Fitzroy is where you should head to.
A lively, spacious venue in Fitzroy which boasts trendy décor and a lovely atmosphere, they offer a menu of inventive dishes that bring together European, Japanese, Vietnamese, Korean and of course Australian influences.
Think Matcha soufflé pancakes, Bibimbap bowl and brunch banh mi, and try not to salivate too much.
Address: 93 Moor St, Fitzroy VIC 3065
Rustica Sourdough
If you love bread, the Rustica Sourdough is definitely the Melbourne brunch spot for you.
Handmade daily at their bakery in South Yarra, their expertise shines through, in the consistent quality of their breads and pastries.
Always busy, queues often back up here all the way out the door. With their Aussie Vegemite pastry, and lobster and prawn benedict in a soft bun, being particularly in demand.
Address: 501 Chapel St, South Yarra VIC 3141
Mister Hoffman
Flying the flag for modern Australian fare, Mister Hoffman is a charming eatery in Niddrie that prides itself on offering outstanding service.
The food here is hearty and delicious, with favourites like blueberry ricotta hotcakes and benedict on rosti being beautifully plated.
For those craving a meat fix, their pulled pork belly will keep you in a happy state of contentment for the rest of the day.
Address: 85A Hoffmans Rd, Niddrie VIC 3042
No.19
Half the fun of brunch is trying out new inventive dishes, and one of the best of them in Melbourne is the 'croffle'.
Served up by No.19, a debonair café in Ascot Vale, this fantastic treat combines two classic brekkie staples – waffles and croissants.
Served with caramel, white chocolate, cheesecake cream and citrus sorbet, it might be a little decadent. But as you revel in that first taste of it, you really won't care!
Address: 214 Union Rd, Ascot Vale VIC 3032
Via Porta Eatery Deli
Over in Mont Albert, the charming Via Porta Eatery Deli, has anarmy of loyal fans.
Serving up a sumptuous, Italian inspired brunch menu, as well as a delicious range of pastries, deli meats and exceptional coffee, it is a great spot to catch up with family and friends.
You'll want to try the eggs in arrabbiata. While the omelette with whipped feta is sensational too. But if you really deserve a treat, do yourself a favour and order the French toast doughnut.Its incredible!
Address: 677 Whitehorse Rd, Mont Albert VIC 3127