Melbourne is well-known for its vibrant cafe culture, and Little Collins Street is one of the city's most prominent café strips. With so many cafes and restaurants along this lively street, deciding where to go for a cup of coffee or a fabulous dinner can be difficult.
However, fear not; we've compiled a list of 10 Little Collins Street cafés based on committed personnel, a relaxed atmosphere, outstanding service, and fantastic food and coffee. Thus, whether you're a resident searching for a new favourite hangout or a visitor looking to taste Melbourne's coffee culture, this guide will help you discover the right venue to satiate your desires.
1. Cafe De Tuscany.
Café de Tuscany, 1/429 Little Collins Street, is a strong candidate for the most excellent cafe. Their selection of sandwiches and pastries will keep you satisfied.
This cafe provides an inviting ambience with outstanding cuisine and drinks. Customers may discover a nice room upstairs for closed business meetings or a tranquil location to unwind and sip tea while overlooking Little Collins Street. Café de Tuscany provides something for everyone, whether you're a busy professional or just searching for a comfortable place to spend some time.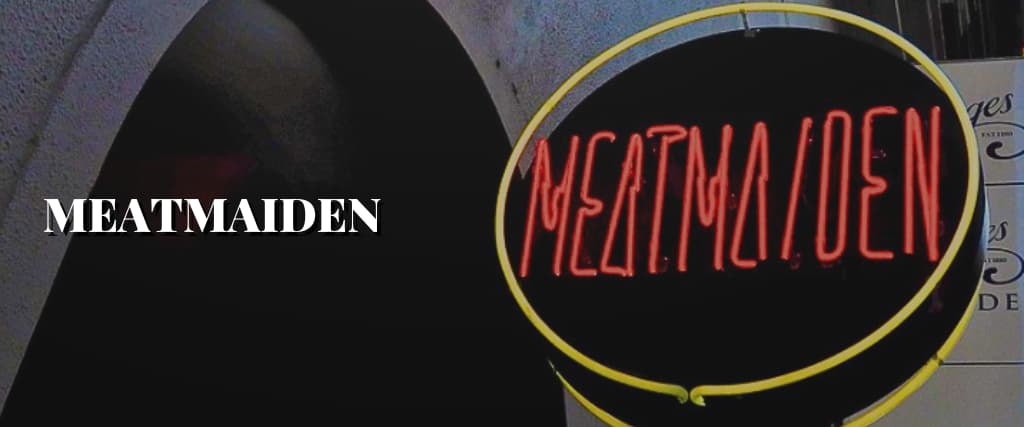 Meatmaiden
Meatmaiden is a must-see for everyone who likes high-quality meat meals. The restaurant's butcher-themed design sets the tone for an exceptional dining experience, from their dry-age hanging meat cabinet to their massive butcher scales as a centrepiece.
The warm mood lighting adds to the ambience, giving it the ideal location to sample some of Australia's best meats. Meatmaiden has something for everyone's taste senses, whether craving a substantial juicy steak or another meaty delicacy.
This cafe provides an outstanding assortment of drinks to complement its delectable food. You're covered whether you prefer beer on tap, wine, or spirits. Meatmaiden is the ideal location for a night out with friends, a particular date, or a work supper. Appreciate the opportunity to visit one of Melbourne's most renowned eating places!
2. Chestnut Exchange Cafe
The Chestnut Exchange Café, located at 530 Little Collins Street, is a prominent Melbourne coffee and tea destination. This café and bar offer various tea and coffee selections to suit everyone's preferences. The courteous service at the café adds to the cafe's appeal, making it a must-visit for anybody in the region. The Chestnut Exchange Café can provide fast coffee or soothing afternoon tea.
Apart from a fantastic beverage menu, the café features a delectable breakfast and lunch menu. The morning menu includes omelettes and cereals, ideal for people searching for a healthy meal alternative. Lunch at the Chestnut Exchange Café is a splurge, with delectable burgers and a huge steak sandwich on the menu.
The cafe's lunch menu will fulfil your demands, whether you want something light or complete. The Chestnut Exchange Café is an excellent option for a nice restaurant with a warm ambience, tasty cuisine, and drinks.
3. Sensory Lab
Sensory Lab, located at 297 Little Collins Street, is a specialty coffee shop known for its high-quality coffee. Unfortunately, the eatery has recently received mixed reviews, which may generate commercial worries. Despite this, the cafe's unusual design, which is inspired by science, and the skilled personnel, which are precise and informed, provide a peculiar café experience that can leave guests with a lasting impression.
The cafe's dedication to quality may be seen in the variety of coffee ingredients and equipment they supply to its loyal customers. This dedication to quality has undoubtedly contributed to the cafe's status as a must-visit location for coffee enthusiasts.
This cafe provides a whole coffee experience for fans searching for more than a caffeine fix. The staff's skill and knowledge and the cafe's eccentric scientific design create an ambience guaranteed to amuse guests. The cafe's dedication to quality may be seen in the coffee ingredients and equipment it sells to clients.
This commitment to quality has undoubtedly contributed to the cafe's devoted following, who value the restaurant's attention to detail and enthusiasm for coffee. Despite some recent mixed reviews, Sensory Lab is a unique destination for coffee lovers seeking a creative and exciting experience.
4. Little Wish Cafe
Little Wish Café is a well-kept secret that is worth finding. It is situated at shop 10/530 Little Collins Street. It's located at shop 10/530 Little Collins Street. It's a well-kept secret that is worth finding. It's situated at shop 10/530 Little Collins Street.
The quality of the coffee at Little Wish Café is one of its unique selling points. Here, the baristas are true professionals who expertly and carelessly brew each cup of coffee. You may be confident that you will prepare your coffee skilfully and precisely whether you choose a traditional espresso or a more complicated latte.
The sandwiches at Little Wish Café are also quite outstanding. The sandwiches here range from traditional choices like ham and cheese to more inventive versions, and they are always good, fresh, and filling. If you're searching for a fantastic coffee and sandwich experience in Melbourne, you must go to Little Wish Café.
5. Caffe E Torta
Foodies looking for delectable delights must stop at Cafe E Torta, 314 Little Collins Street. A wide variety of mouthwatering croissants, grilled sandwiches, and pastries are available in this inviting café to fulfil any appetite. Cafe E Torta has covered whether you're craving a salty snack or a sweet pleasure.
Each cup of coffee is expertly made by their trained baristas, who also carefully prepare it. You may indulge in your favourite foods and beverages cheaply without breaking your wallet.
Cafe E Torta's welcoming atmosphere makes it the ideal place to unwind while enjoying a cup of coffee with a friend or a good book. Every time you visit, you may try something fresh and intriguing off the menu, which is changed frequently. With grilled sandwiches that are sure to satisfy, you may choose everything from traditional croissants to unusual varieties like matcha and almond. And remember to leave space for dessert!
A selection of cakes, tarts, and pastries on the sweet menu is almost too lovely to consume. Caffe E Torta is a good choice for a delightful and reasonably priced café experience.
6. Le Petit Gateau
Le Petit Gateau, located at 458 Little Collins Street, is ideal for satisfying your sweet taste. This bakery has a huge assortment of delectable pastries and desserts to please any sweet tooth. Everyone may find something they like at Le Petit Gateau, from traditional French pastries to cutting-edge inventions.
But, at first glance, you could miss their commitment to quality coffee. They ensure exquisite flavour by sourcing only the best beans and meticulously preparing each cup.
One of the many reasons to visit Le Petit Gateau is its commitment to serving only the best coffee. The bakery's warm and welcoming atmosphere makes it ideal for unwinding, indulging in your favourite sweet treat, and sipping a freshly prepared coffee cup.
Le Petit Gateau's menu will wow you whether you're craving a classic croissant or something more daring like a raspberry and lychee dome. So the next time you're around, drop by Le Petit Gateau and sample the pleasant fusion of fine coffee and delectable pastries.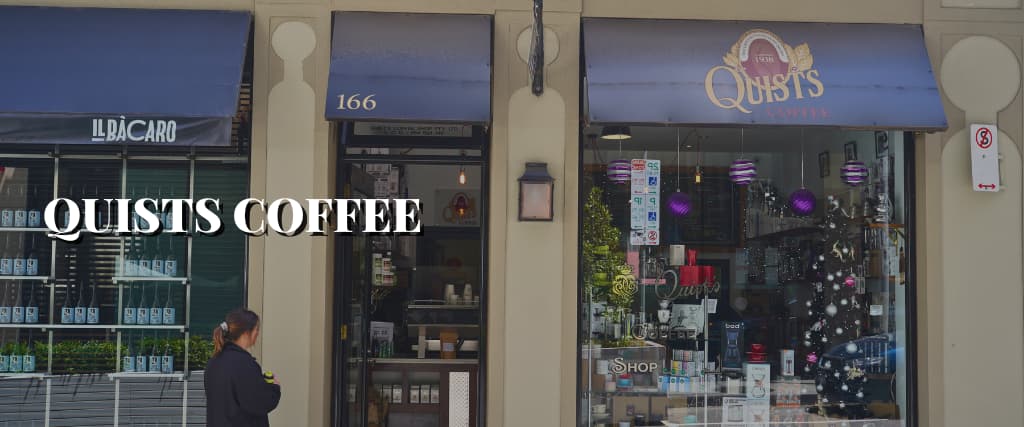 7. Quists Coffee
Melbourne's Quists Coffee, located at 166 Little Collins Street, is a historical site since it was the first coffee roaster. They are very proud of their coffee and the craft of coffee roasting.
Guests to Quists may relax and unwind while sipping a cup of their delectable coffee that has been expertly made using one of their unique blends. The scent of freshly roasted coffee filling the air enhances the shop's cozy and welcoming atmosphere.
Customers may buy Quists' specialised coffee blends and teas to enjoy at home and enjoy a cup of coffee there. The expert baristas and roasters at Quists painstakingly construct these blends so that consumers may enjoy the same premium flavour and fragrance at home as they did in the cafe.
This cafe is a must-visit location for anybody seeking a genuine coffee experience in Melbourne, whether they are coffee enthusiasts or just searching for a decent cup of joe.
8. Famish'd Cafe
Those who value excellent cuisine at a reasonable price and robust coffee should stop by Famish'd Café at 130 Collins Street. With an outstanding assortment of toasties, salads, and sandwiches, Famish'd be a well-liked stop for people seeking a quick and tasty dinner. You can satisfy your cravings for a traditional ham and cheese toastie or a delicious and substantial salad.
It is the perfect place for breakfast, lunch, or even a mid-afternoon snack because the menu has been carefully chosen to include a variety of selections.
The coffee at Famish'd be equally outstanding as the meal. Its coffee pairs well with any meal because of its robust and flavorful flavour. The baristas at Famish'd are adept at making the ideal cup of coffee, whether you want a latte, cappuccino, or a straightforward black beverage.
This cafe is a well-liked hangout among residents and tourists due to its handy location and mouthwatering food and drink options. If you're nearby and need a fast and delectable dinner, swing by and take advantage of all Famish has to offer.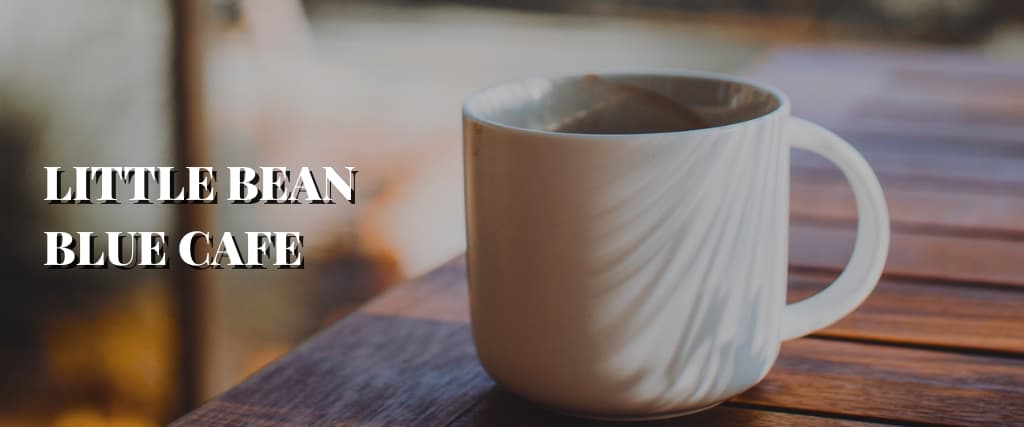 9. Little Bean Blue Cafe
Little Bean Blue Café is a quaint coffee business located at 15 Little Collins Street near Spring Street in Melbourne. One of the cafe's biggest draws is its excellent coffee, produced with great care and competence. Little Bean Blue Café covers whether you need a quick pick-me-up or a leisurely coffee break. With its warm and friendly ambience, this cafe is ideal for unwinding and enjoying coffee with friends or coworkers.
Apart from fantastic coffee, Little Bean Blue Café also serves a selection of slices and snacks ideal for morning tea. You'll find something to satiate your appetites, whether you like something sweet or savoury.
From freshly made croissants and muffins to quiches and sandwiches, the café provides a terrific assortment of goodies that will leave you happy and energetic for the remainder of the day. Therefore, if you're searching for a quiet cafe with excellent food and fantastic coffee, go no further than Little Bean Blue Cafe!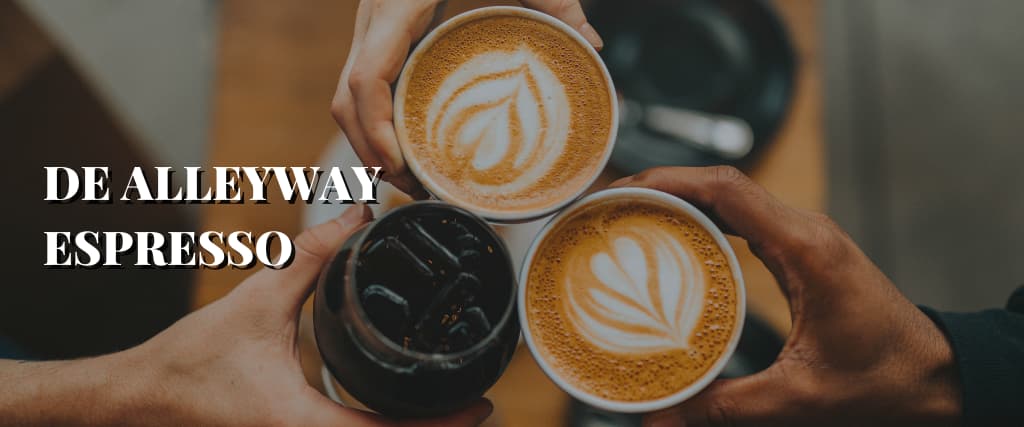 10. De Alleyway Espresso
De Alleyway Espresso, situated in Shop 1A 318-322 Little Collins Street, is a must-visit cafe for coffee connoisseurs. This café serves excellent coffee and a tempting ray of delectable sweets such as brownies, muffins, and cheesecake.
The Alleyway Espresso can provide a fast coffee fix or a leisurely meal. With its cozy and inviting atmosphere, you can unwind while sipping coffee and indulging in delectable desserts.
The Alleyway Espresso's baked pastries are one of its specialties. Their brownies are moist and tasty, while their muffins are rich and chocolaty. On the other hand, their cheesecake is creamy and indulgent, making it the ideal complement to a warm cup of coffee.
The café also serves a selection of snacks and small meals, making it an excellent choice for a fast lunch or a mid-day snack. The Alleyway Espresso is worth visiting if you're searching for a cafe that provides outstanding coffee and delectable snacks.
Conclusion
Little Collins Street is a lively café strip in Melbourne, Australia, noted for its vibrant café culture. The neighbourhood has various cafés and restaurants, making it challenging to select where to go for a coffee or a delicious dinner. We have produced a list of 10 Little Collins Street eateries to assist travellers and residents in finding the best cafes.
The ranking is based on excellent customer service, dedicated employees, a relaxing atmosphere, delicious cuisine, and coffee. Each of these cafés has distinguishing traits that set them apart. Little Collins Street has something for everyone, from the excellent coffee at Sensory Lab to the delectable burgers at Chestnut Exchange Café.