Australia is blessed with over 10,000 beaches across its great southern land, with Perth playing host to some of the best of them.
Whilst the state capital of Western Australia might be the world's most isolated capital city, what it may lack in terms of people, it certainly delivers with some of the most incredibly picturesque expanses of sand you could ever wish to see.
Stretching for some 80 kilometres, either side of the city, the immaculate coastline showcases pristine white sand and some incredible, bluish shades of water. Throw in gorgeous sunshine and cerulean skies and you have got yourself the quintessential Australian beach experience.
Next time you want to enjoy it, below is a list of 10 Perth City Beaches you should head too.
City Beach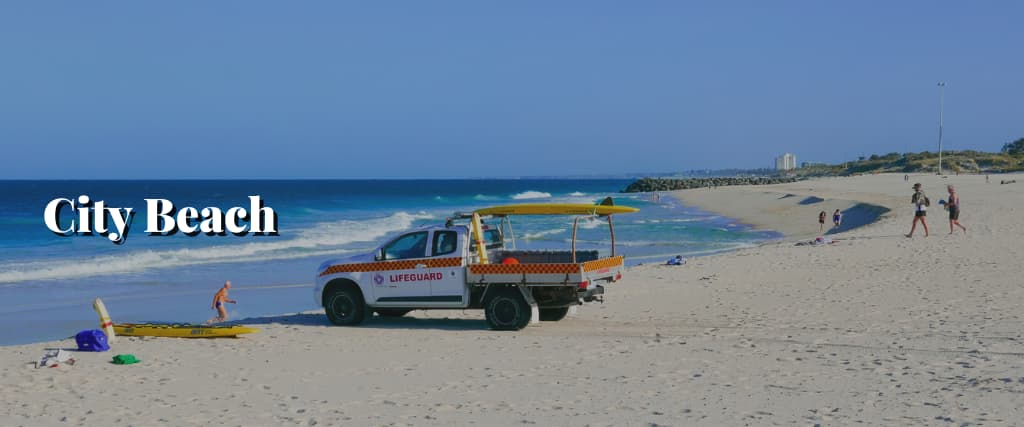 What better place to start in a list of Perth City Beaches than at City Beach itself?
Located within a 15-minute drive from the CBD, this beach enjoys a premium location right in the middle of the northern suburbs.
The sand is soft and a beautiful shade of white, which makes it a great place to lay down a towel and people watch.
Two purpose-built groynes provide excellent fishing opportunities, as well as safe swimming conditions for children. While surfers head just out to sea where the waves are solid.
The beach also features numerous shaded grass areas which are popular for sunset picnics, whilst there is also a lovely boardwalk with plenty of cafes and restaurants should you get hungry.
Coogee Beach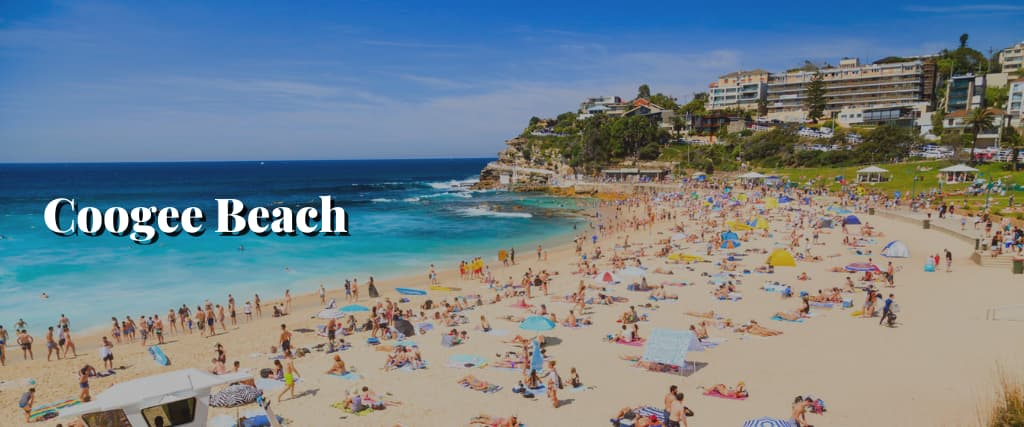 No, not the famous beach in Sydney but an equally beautiful one just a 35-minute drive from Perth.
Located in the southern suburb of Cockburn, Coogee Beach enjoys a wonderful setting, with stunning white sand and crystal-clear water providing a spectacular backdrop in which to spend a lovely beach day.
Extending for some 3.7km this gem of a beach is great for walking on. It is also notable for the somewhat gothic looking abandoned power station that hovers in the background, making for excellent photo opportunities that contrasts nature and man-made structures as well as life and death.
If you are in to fishing or just jumping into the water, there is a pretty cool jetty here. While there is also a very big grassy area for picnics as well, which is especially good as the sun begins to set.
Scarborough Beach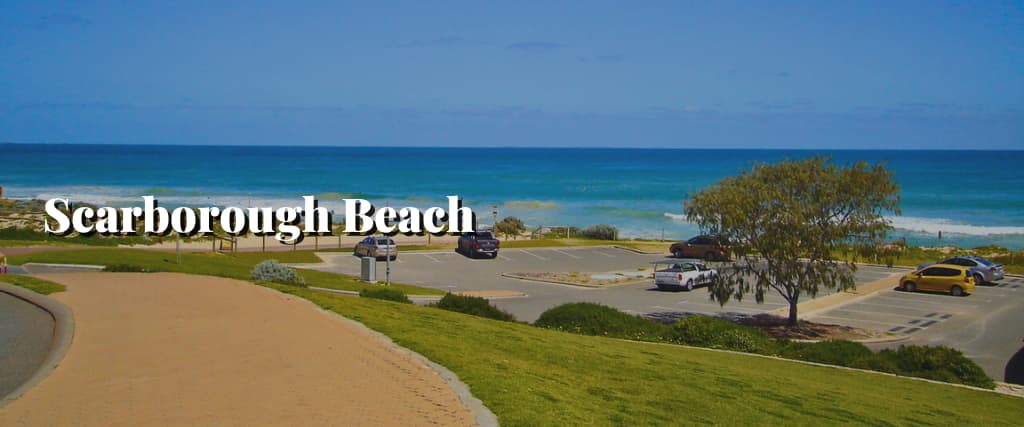 Just a short 20-minute jaunt from Perth lies Scarborough Beach.
Arguably one of the most iconic of all Perth City Beaches, it features a backdrop of breath-taking high-rises which contrast perfectly with the shimmering white sand and sparkling blue waters of the Indian ocean.
A great beach for people watching, as well as ball sports and going for long walks, there is plenty of space on the sand here to set yourself up for the day.
The shoreline also features a number of excellent hotels, cafes, restaurants and shops, which acts as a barrier to provide sheltered and safe conditions for swimming, and of course gives you plenty of options for places to eat.
Swanbourne Beach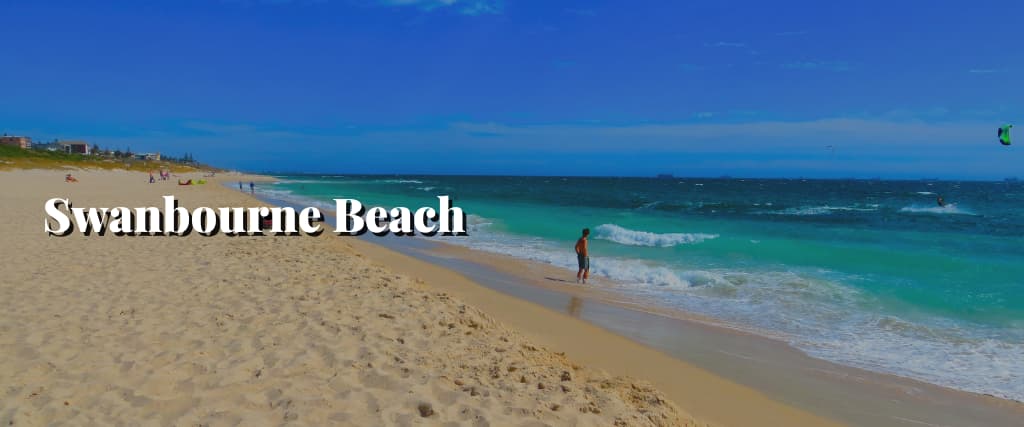 If you are looking for a beach where you can be totally free than head on to Swanbourne Beach.
Just a 20-minute car ride from the Perth CBD the northern section of this beach is a popular spot for nudists who like to let it all hang out when they hit the sands.
A rather hidden stretch of coastline, which can be reached via a 300 metre walk from the main car park, this particular section of beach is known for its stunning waters and golden sands.
One of Perth's official nude beaches, if you don't feel comfortable donning your birthday suit there, then the southern end of the beach is a more conventional clothing required option.
It is also well out of view from the northern end.
Cottesloe Beach
Beautiful Cottesloe Beach is one of the most popular of all Perth City Beaches.
About a 20-minute drive from Perth this beach has something for everyone, which is why many locals view it as the 'Bondi' of Western Australia.
Affectionately known as 'Cott', the beach showcases a marvellous coastline with fabulous views. There are also plenty of opportunities for swimming, fishing and surfing here as well as other forms of beach related entertainment.
The ambience here is always calm and relaxed while the local cafes and restaurants, which overlook the beach, serve up a delicious selection of meals as well. If you can, try and dine at one of them during sunset hours.
Port Beach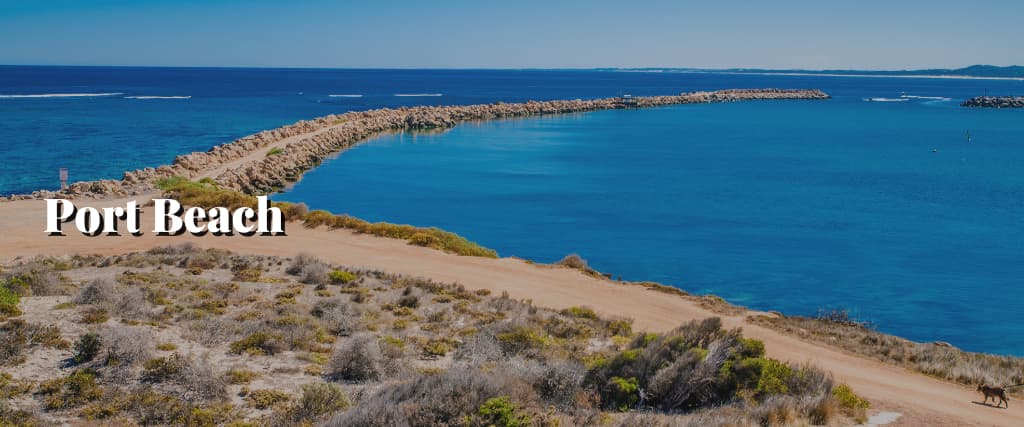 In comparison to other beaches in Perth, Port Beach might not be as picturesque. But when those darn south-westerly winds are blowing, it is a great beach to visit as you are less likely to experience them.
A 30-minute drive from Perth, its sheltered location provides excellent protection from the breeze, whilst still accommodating good surfing conditions.
The beach here also offers lovely views of Rottnest Island, while the kids will love the adjacent playground and café that serves a nice range of meals.
Rottnest Island 
Talking of Rottnest Island that is another of the best Perth City Beaches you should visit.
Located 19km off the coast of Perth, you will need to reach it via a 25-minute ferry ride from Fremantle. However, once you are there you will feel like you are a thousand miles from anywhere else.
Rottnest is home to some 63 beaches and 20 bays so you can pick any one of these you like to spend an afternoon at.
Collectively they offer brilliant opportunities to chill out on the beach and snorkel through colourful coral reefs and shipwrecks. You can also choose to climb a lighthouse, play mini golf, fish, or check out the iconic quokkas which the island is famous for.
This island is virtually a car-free zone, with bicycles being the common way to get around. So, it is a fantastic spot for those who want a real island beach escape.
Trigg Beach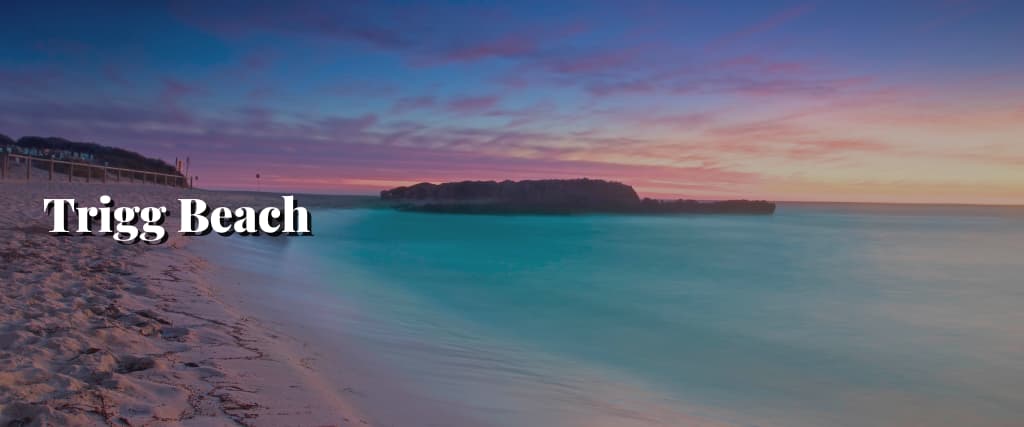 One of the best beaches in the whole of Perth for surfing is at Trigg Beach.
About a 20-minute car journey from the CBD, when the weather gets windy and the swell broils up, the more experienced surfers and swimmers head here to catch the breaks.
It might be too rough at times for weaker swimmers but for those who can handle the waves a good time is guaranteed.
The surf can get crowded because of this, so if you would prefer to keep your feet firmly on the sand, the beach here is also very good for walking and jogging.
Bathers Beach
If you are looking for a beach that offers a little bit more than just surf and sunbathing, then consider Bathers Beach.
Some 30 minutes by car from the Perth CBD, it is known for its rich heritage and charming coastal ambience which includes such fabulous attractions as The Fishing Boat Harbour and Challenger Harbour. In addition, it also hosts a maritime museum, The Shipwreck Galleries and the picturesque Esplanade Park.
The waters here are usually calm to swim in, while the beach also has the distinction of being the only place in Western Australia where you can legally drink a cocktail on the sand.
Leighton Beach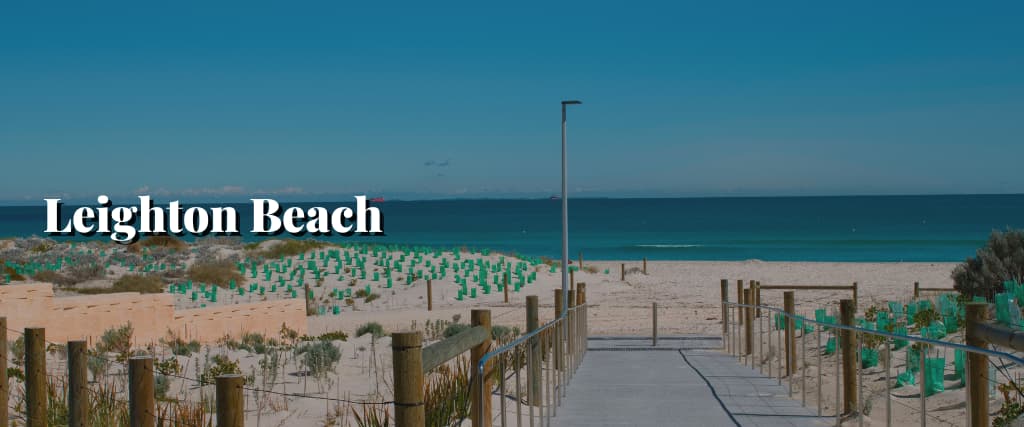 Leighton Beach is another beach near Fremantle which offers fabulous views of Rottnest Island.
Extending for about 1.5 kms this fabulous white sandy oasis affords some of the best snorkelling opportunities in the whole of Western Australia.
The colourful marine life is a wonder to behold whilst the calm waters are also very good for swimming, which is great for those who have children.
Your four-legged friend need not miss out too, as the northern side of the beach is dog-friendly. It is also a popular area for kitesurfing in the summer, as well as seeing the sunset too.