So date night is coming up and you are looking to do something a little different from the usual activities.
Well, you are in luck!
In this article, we are going to showcase 13 awesome date experiences you can do with your partner in Perth, Western Australia.
Whether you live there permanently and want some inspiration for new places to go, or are just visiting and searching for something memorable to do with the one you love, these date experiences suit all budgets and tastes.
So in the spirit of love, and without further adieu, let's get into them!
Book a hotel room with a spa bath
What could be more romantic than sitting in a spa bath with your loved one whilst looking out to the Perth cityscape at night?
Well, that is exactly what you can do at the Doubletree By Hilton Perth Northbridge!
Situated on James Street, just a few metres from Yagan Square, this luxury 5-star venue is one of the best spa hotels in Perth.
It features a fantastic swimming pool, excellent fitness centre and very good bar and restaurant. But its signature attraction has to be the junior suites it offers with a spa bath.
Not all of their rooms are furnished with this amenity. So you will need to request one that does when you make a booking – which will set you back between $200 and $400 a night.
However, when you are cuddling up in the bath, with the water bubbling, you will be glad you made the outlay.
At an additional cost, breakfast and dinner can be included. While all guests are also given a complimentary bag of the hotel's signature Doubletree chocolate chip cookies to enjoy during their stay there.
Stroll around a farmer's markets
There is something quite romantic about strolling around a farmer's market with your date.
Not only is it a good way to get to know someone you have only started seeing, or spend some quality time with your long-term partner. But it is also good to be out in the sun and fresh air, with lots of food options, fresh produce and live entertainment.
In Perth, there are several markets you can attend, including the likes of the Subi Farmers Markets, the Kyilla Community Farmers' Market, the Perth City Farm Farmer's Market and the Kalamunda Farmers Market. All of which offer different, but very enjoyable experiences.
If you want to gather ingredients for dinner or a picnic, or simply want to spend some time with your person in a vibrant outdoor venue, this is a great thing to do.
Watch a film at the Galaxy Drive-In Cinema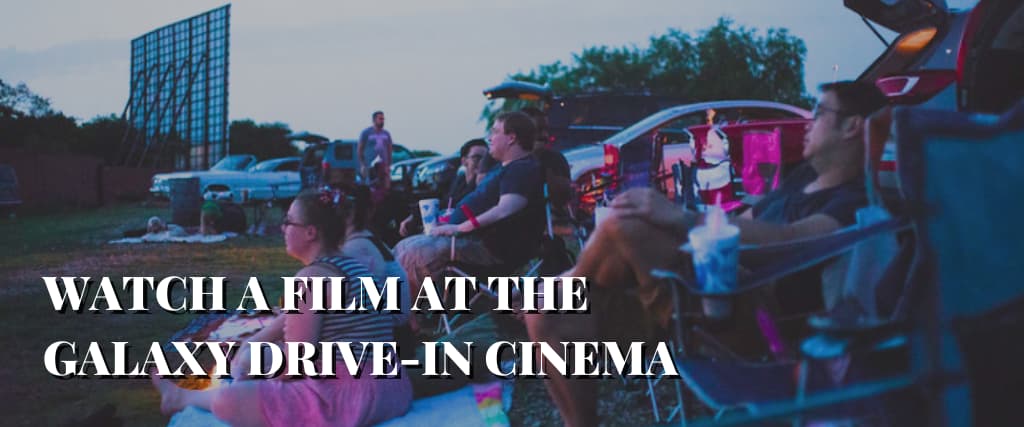 Going to the cinema is a popular date idea that has stood the test of time. But why not take the experience one step further by attending Perth's only drive-in movie theatre?
Over in Kingsley, the Galaxy Drive-In Cinema is a great place to watch a film under the stars at any time. But especially during the weekend when they have double features!
Regularly screening a range of new films, as well as Hollywood blockbusters, and silver screen classics, that have stood the test of time, watching a film at the drive-in cinema is a wonderful experience.
If you fancy something to eat there is a really good cafe on site as well, and if the date is memorable, you can also purchase a souvenir from its gift shop as a way to remember the experience.

Check out Freo Prison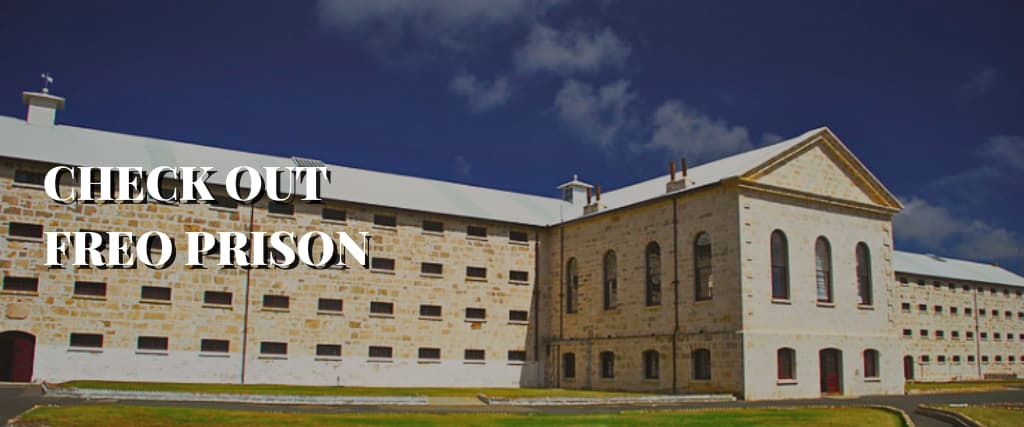 A trip to Freo Prison might not be the most romantic of date night options, but it would surprise you the number of couples who choose to tour it together.
One of Australia's most notorious and frightening former prisons, this World Heritage Site is sprawled across six hectares. It is often referred to as Fremantle Gaol and features prison cell blocks, a gatehouse, cottages, perimeter walls, and tunnels. All of which are quite well preserved.
Every Wednesday and Friday you can take part in a spooky Torchlight Tour of the facility that will make the hairs on the back of your next stand up!
Overall this historic prison is a fascinating place to visit, and your date is sure to want to cuddle up to you for protection as you tour around it.
Get your game on at the Nostalgia Box
Do you and your partner fancy yourself as gamers?
Then what better thing to do for date night in Perth than to showcase your skills at the Nostalgia Box.
Located on Aberdeen Street, in the heart of the CBD, the museum was founded by Jessie Yeoh. A self-confessed gaming nut.
The museum is the first of its kind in Australia. Taking the form of an interactive video game console which you can peruse, explore and play.
Overall there are more than 100 different consoles on display, many of which you can play on.
It is a terrific place to visit at any time of the week, but if you can, try and get there on Wednesdays, as you will be awarded 'unlimited gaming' status if you spend $20 or more at the bar.
Get your culture fix at One Art Please!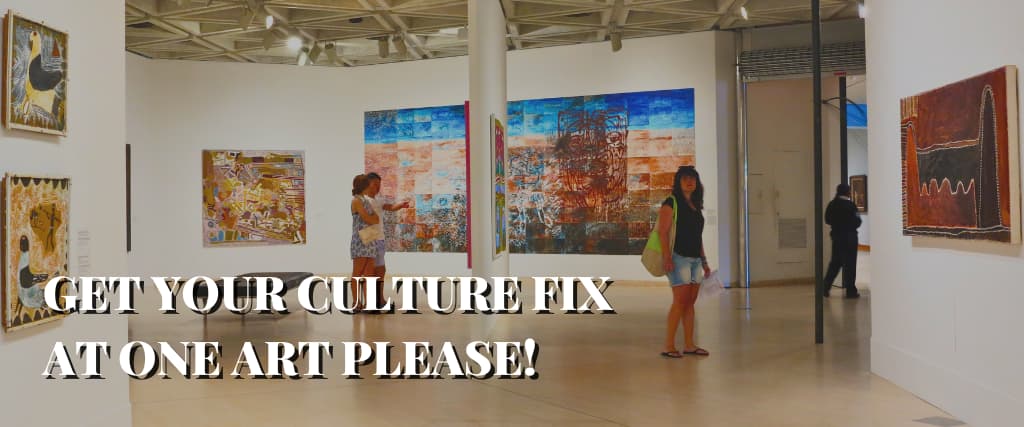 Want to bring new levels of culture to your date night? Then why not factor in a visit to The Art Gallery of Western Australia?
Situated in the Perth Cultural Centre, if you have a good knowledge of art this provides a great opportunity to impress your date with it.
Even if your knowledge of art is limited, the gallery has plenty that will interest you. This includes displays that showcase a means to discover Western Australia, a celebration of its cultural diversity and Western Australia's place within the world.
Whilst checking out the displays you will see impressive treasures that belong to the traditional owners of the ancestral land, skies and water. You will also get to see digital guides and partake in guided highlight tours and animal encounters as well.
Hop on over to Rottnest Island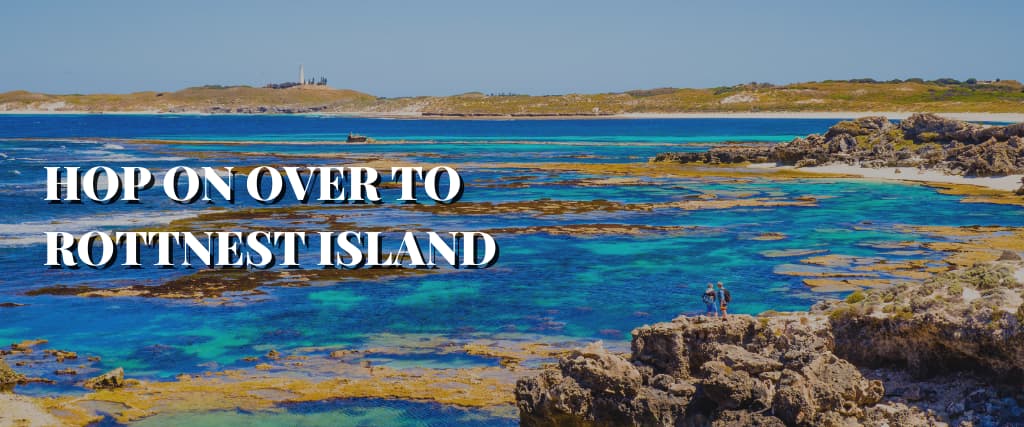 Fancy a day trip that showcases some of the world's greatest natural treasures? Then head on over to Rottnest Island!
Overflowing with countless things to see and do, you can go on guided island tours, enjoy a snorkelling excursion, have a picnic in one of the hundreds of scenic spots, or check out some of the most amazing sunsets you will ever see.
Other things you can do include riding bikes or walking along hiking trails, skydiving, Segway tours or a cruise along the Swan River.
Although you can visit Rottnest Island as a day trip if you can stay for a night and camp or just sit out under the stars then all the better.
Take a walk round Kings Park and Botanic Garden
If you really want to spoil your date with a romantic experience then a visit to the Kings Park and the botanic garden is a 'must do'.
Looking out over the mighty Swan River, and the wonderful Perth CBD skyline, this spectacular 400+ hectare park incorporates a breathtaking landscape of manicured botanical gardens and verdant parkland.
It also accommodates bosky natural woodland that covers about two-thirds of its grounds, which makes it a wonderful place to explore on foot.
Bigger than both Hyde Park in London, and Central Park in New York, overall there are more than 3,000 species of Western Australian flora to look at.
If you fancy something to eat or drink, there are also plenty of options for both around too.
Play a round of Mini Golf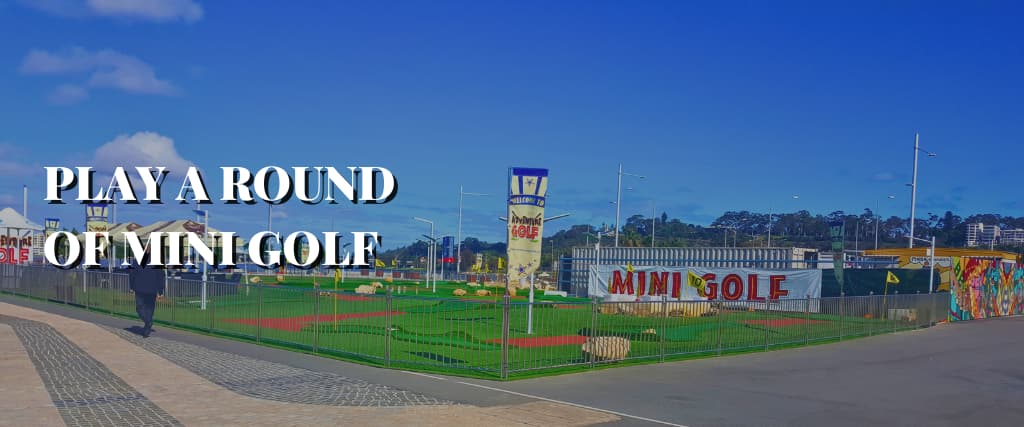 Mini golf is a very popular activity in Perth, so if you are the kind of couple who get a bit competitive then why not play a friendly round or two on your next date night?
There are plenty of places you can do this, including the stunning Wembley Golf Course, which claim to be 'Australia's best mini-golf course', as well as the crazy challenges you get at Holey Moley.
You can also hit the Glowing Rooms for an evening of mini-golf under luminous lights, as well as Wanneroo Botanic Golf, which presents the largest outdoor mini-golf course in Australia and incorporates a massive 36 holes!
For a venue that offers more than just mini-golf, why not head to The Vines, where you can also enjoy a spa, swimming pool and bite to eat at its onsite cafe.
Visit some Cocktail Bars!
Fancy an evening of cocktails on your next date night? Well, Perth has you well and truly covered.
Boasting a vibrant cocktail bar scene that serves up an inventive and innovative range of drinks, to suit all tastes, there are plenty of places you can head to for a date night out.
One of the city's best proponents of cocktails is Foxtrot Unicorn, which offers a brilliant selection of new-age concoctions that has been conceived by a team of Perth's most decorated bartenders.
Similarly, the Hula Bula Bar, a Polynesian-themed bar that is famous in Western Australia for its rum-based tiki-style drinks, and Ronnie Nights, which are also renowned for its excellent live music, are great places to visit too.
If you want to enjoy some top-quality Mexican food with your beverages, then Caballitos is an option that is well worth considering too.
Have a Picnic in a beautiful spot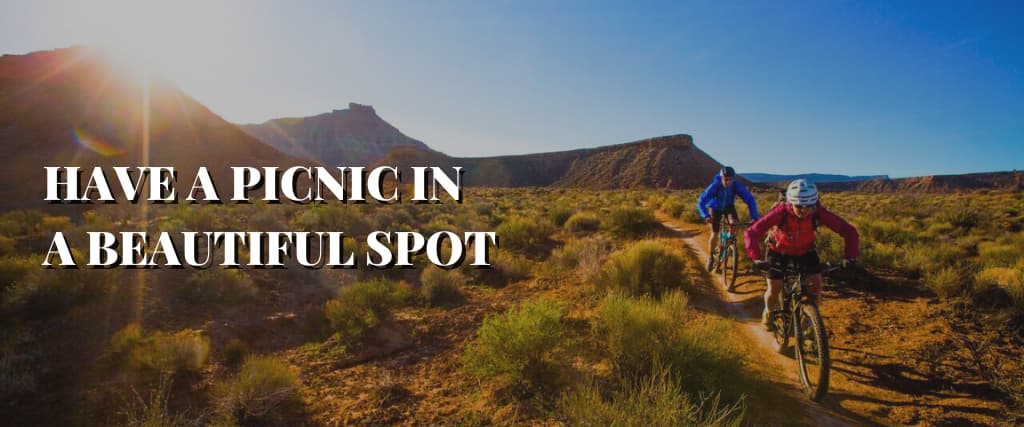 Picnics are always a great choice for a date experience in Perth as there are a number of stunning locations you can visit.
If you do decide to pack up a hamper with such delicious treats as prawns, cooked meats, salads, fruit, dips and sweet treats, then one of the nicest places you could go to is the South Beach Recreation Reserve.
One of the best beaches in Perth, you'll both be able to swim, sunbathe, relax and eat some delicious food in a truly beautiful oceanside setting.
Alternatively, if you would prefer a greener destination, Mardalup Park, the South Perth Foreshore, which lies on the banks of the Swan River, or Zig Zag in the Gooseberry Hill National Park, are awesome places to lay down a picnic blanket.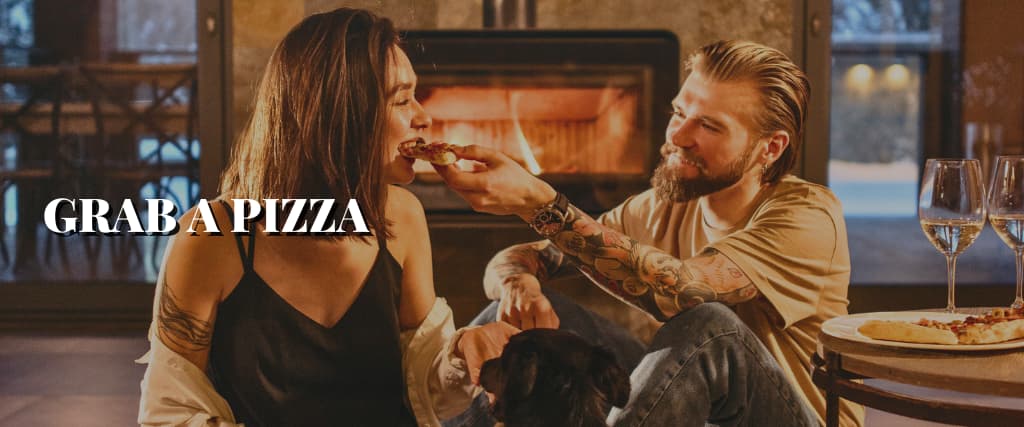 Grabbing a pizza is a terrific idea for date night in Perth, as it often involves sharing food.
Whether you choose to dine in at the venue or get a takeaway and head to a park, beach or another romantic spot to eat it, is entirely up to you. But in terms of where to actually buy the food from there are plenty of excellent options.
Some of the best ones to consider include Monsterella, whose amazing pizzas are made with 100% handmade dough that is risen for 48 hours.
Also, Pappagallo 45, which offers incredible Roman-style pies, Canteen Pizza which showcases fabulous ocean views that are as special as their Neapolitan-style pies, and Ischia, where you can order pizza by the metre, are very good choices too.
Hit the Biking trails!
If you are an adventurous couple who likes to get the adrenaline flowing, why not head out to one of Perth's awesome biking trails for your next date experience?
A couple of the best spots to go include the Kalamunda Mountain Bike Park, which is located in the heart of the stunning Kalamunda Hills, as well as Langford Park in Jarrahdale.
Both these destinations offer picturesque backdrops to enjoy a few laps on your bike. They also have good facilities and several lovely scenic spots to enjoy a picnic as well.
Final Thought
So there you have it, people! Our guide to 13 awesome date experiences you can do with your partner in Perth.
We hope this guide has provided you with some fantastic ideas of where to go on your next date night. If it has then you are sure to have a wonderful time.
Perth is a terrific city that offers a lot to those who live, work, or go on a short vacation there. So the more you get to enjoy all it has to offer, the more you will grow to absolutely love it.