Need some ideas of where to take the kids these school holidays in Perth?
As parents, we all know the kids need some downtime from the pressures of exams and a long school term. However, we also know that 2 weeks, or even up to 7 weeks in the summer, is a long time for them to be away from the classroom.
It can be tough for parents to ensure their children have enough stimulation, entertainment and relaxation during these times – otherwise, they can go feral!
So to stop them from going stir crazy at home, we have put together this list of 14 fantastic school holiday activities in Perth to do with your kids.
Some of the activities that appear on this list won't cost you anything, while others shouldn't be too much of an expense.
They also incorporate a mix of indoor and outdoor activities, which not only provides your kids with places to go during periods of very hot or stormy weather but also ensures they get lots of vitamin D and fresh air too.
If you are working, some of these activities can be fitted around your employment schedule as well. Whilst others will require a good few hours, which means they are probably more suitable for when you have a day off.
School Holiday Activities in Perth for kids
All of the school holiday activities showcased below are fantastic things to do in Perth with your kids.
Like with anywhere though, during these unprecedented Covid times, it is worth confirming opening hours with each venue to ensure you don't make a wasted trip.
Depending on where you are going, it might also be worth making a booking as well. That way you eradicate the potential of missing out on an activity that is very popular.
Mettam's Pool
Address: West Coast Drive, North Beach, WA 6020
Contrary to what you might think, Mettam's Pool is not a swimming pool but is actually a beach!
A great spot for families, Mettam's pool is very popular due to its becalmed, year-round, 'pool-like' conditions.
Shallow, and almost lagoon-like, this beach features a reef that is less than 1. 5 metres deep and is
home to various shoals of fish, molluscs and starfish. Which makes it a noted snorkelling spot for those who love marine life.
Overall, it's a lovely place to spend an afternoon, so be sure to pack a picnic. There are also several good coffee spots along West Coast Drive for you to pick up a latte, cappuccino or flat white as well.
Lake Leschenaultia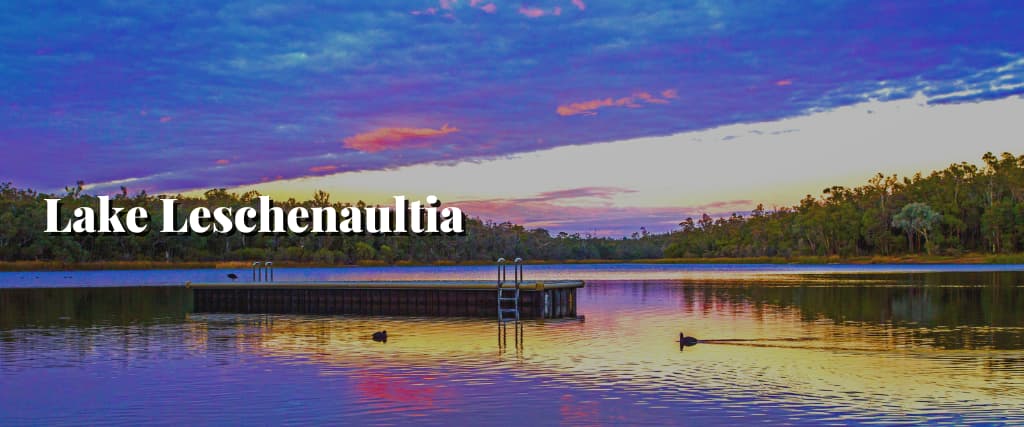 Address: 2135 Rosedale Road, Chidlow, WA 6556
Situated about a 45-minute drive east of the Perth CBD, Lake Leschenaultia is a terrific place to take the kids for a day.
Accessed via the Great Eastern Highway, this stunning former railway dam is now a sparkling recreational lake that holds around 520 million litres of water.
Nestled in the Shire of Mundaring, among 168 hectares of bushland, there are plenty of opportunities to swim, kayak, canoe, SUP or fish here. Whilst cycling and bushwalking are popular activities too.
There are a good number of BBQs for those who want to cook up a picnic, although there is also an excellent cafe here. While the area is also rich in wildlife as well. So there is a very good chance you might spot the odd kangaroo!
Kings Park and Botanic Garden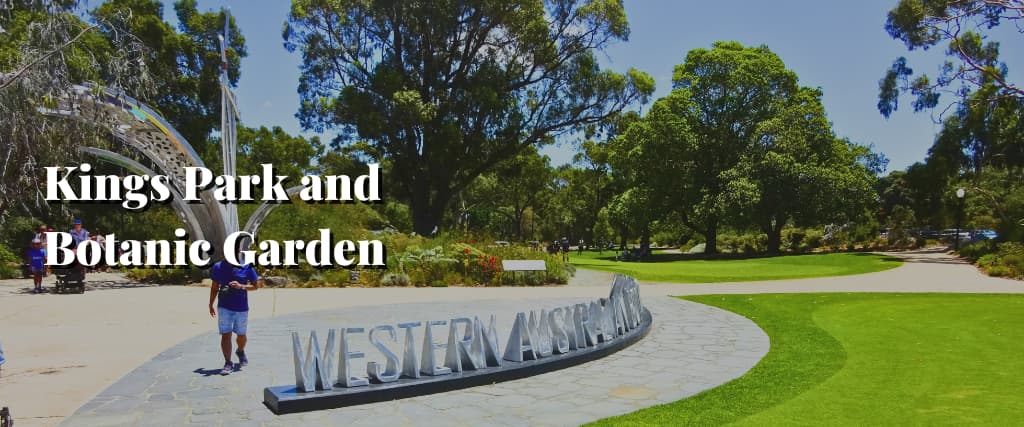 Address: Fraser Ave, Perth WA 6005
Kings Park and botanic garden are one of Perth's 'must do' activities at any time of the year, not least during the school holidays.
Overlooking the Perth CBD, and the magnificent Swan River, this 400.6-hectare park accommodates a gorgeous mix of grassy parkland, spectacular botanical gardens and stunning natural bushland on Mount Eliza. The latter of which covers about two-thirds of its grounds. It also features 3,000 species of Western Australia's unique flora too, which means it's a stunning place to explore.
Bigger than both Central Park in New York and Hyde Park in London, the Kings Park and Botanic Garden is a great place to spend the whole day.
It has lots of different activities for the kids to enjoy including playgrounds, water play areas and plenty of nature, while there are no shortage of food options too.
Bibra Lake Playground
Address: Bibra Lake Reserve, Bibra Lake WA 6163
Located in the Bibra Lake Reserve, the Bibra Lake Playground is another excellent park to take the kids too.
The good thing about this park is that it has a number of unique features which have been thoughtfully designed to celebrate diversity and promote inclusivity, for people of all abilities and ages.
As well as a great range of equipment, which includes a flying fox, slides, swings, climbing frames and cubby houses, the playground also showcases local Aboriginal heritage through its Yarning Circle with talking rocks.
For those really hot days, the park also has a lovely water play area the kids can enjoy too. So it might be worth bringing a change of clothes for them.
Codekids Perth
Address: 5/99 Francis St, Northbridge WA 6003
If your children are into computers and technology, then Codekids is a great place to send them during the school holidays.
Providing children with a fun, educational and structured programme to enhance their coding, engineering, design and communication skills, Codekids strives to 'cultivate the minds of young individuals, allowing them to excel to the best of their abilities'.
A great way to keep your child's mind active during the holidays, classes here are based around robotics, STEM education and coding.
Perth Airport Viewing Platform
Address: Dunreath Dr, Perth Airport WA 6105
Do your kids love aeroplanes? Have they ever dreamt of being a pilot?
Then take them to the Perth Airport Viewing Platform to enable them to indulge their passion!
Open from 7.30 am to 5.30 pm every day, this platform allows you to watch these magnificent marvels of modern technology take off and land right before your eyes.
Situated just a couple of hundred metres from the runway, the sight of these planes is captivating and will amuse your kids for hours. Half the fun of which is trying to guess which airline is about to land next.
It's worth noting there are no toilets or other facilities on the platform, so bring your own refreshments and be sure to visit the bathroom before you arrive.
The Aquarium WA
Address: 91 Southside Dr, Hillarys WA 6025
Although it is one of the more pricier activities on this list, a visit to The Aquarium WA is well worth the cost to get in.
Not only will you get to see sensational exhibits with gorgeous sea creatures, but you can also snorkel with sharks, or enjoy the interactive touch pool where you can experience life as a marine biologist.
Both fun, and educational, The Aquarium also has a fabulous walk-through underwater tunnel, where you can see the creatures swimming above you
It's a lovely place to spend a few hours to really get your money's worth, and if you are hungry the onsite cafe is a good place to eat.
Perth Bell Tower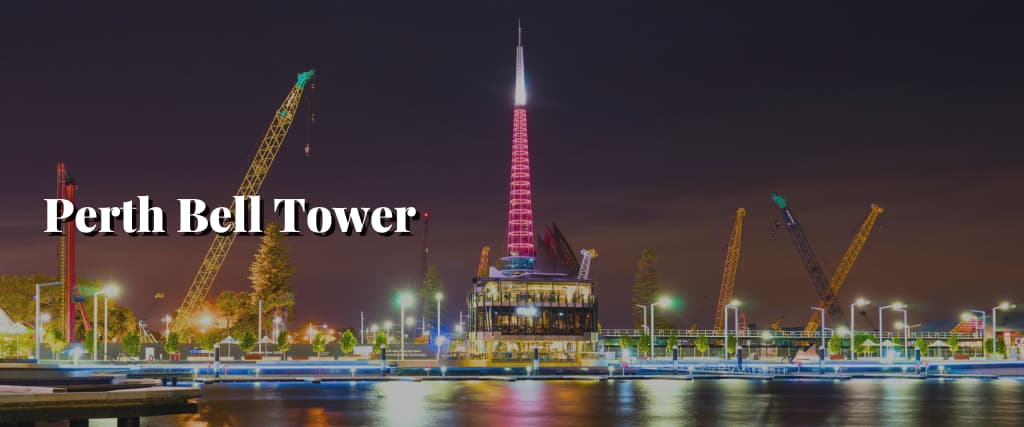 Address: Barrack Square, Riverside Dr, Perth WA 6000
Want a unique place to visit in Perth? Well, there is nothing quite like The Bell Tower.
Situated on the scenic Swan River, The Perth Bell Tower is a set of 18 bells that hang in a custom-built glass and copper campanile that stands 82.5 metres high.
Iconic and historic, this ring of bells was presented to the people of WA during the country's Bicentennial celebrations in 1988. It features the magnificent twelve bells of St Martin-in-the-Fields, which date back to at least the 14th century.
The Perth Bell Tower is a lovely sight to behold and if you do decide to head there, be sure to arrive there just before the bells are due to be rung.
WA Maritime Museum
Address: Victoria Quay Road, Fremantle WA 6160
Over in the Fremantle Ports, the WA Maritime Museum is a great place to take the kids.
Highlighting the state's fascinating maritime history, this waterfront museum, which is nestled on the edge of the Indian Ocean, showcases a fascinating collection of historical exhibits and iconic sea vessels.
However, its real drawcard is the chance to go on a guided submarine tour which your kids will absolutely love.
Open every day of the week from 9.30 am to 5 pm, these tours begin every half an hour, and take roughly 75 minutes to complete.
The Perth Mint
Address: 310 Hay St, East Perth WA 6004
Wholly owned by the Government of WA, the Perth Mint is the official bullion mint of Australia.
Featuring an 1899 melting house, as well as displays of the history of gold and tours of the vault, the mint gives you the opportunity to see real gold getting poured.
In addition, you can also see a real gold coin that weighs one tonne and also work out your body weight in gold as well.
The tour takes about an hour to complete and is run by a very friendly and knowledgeable guide.
Claremont Aquatic Centre
Address: 12 Davies Rd, Claremont WA 6010
Do your kids just want to swim? Then a visit to the Claremont Aquatic Centre should be on the cards.
Whether you just go for half an hour or so or spend the whole day, this family-friendly set-up is a great place to go.
Kids will love the opportunity to have fun in the water playground, as well as the tipping bucket and splash pad. Or alternatively, they can just swim laps if they want.
A great thing about this pool is that it is heated by underground geothermal activity, so it is a terrific year-round destination.
Bounce
Address: Several locations in Perth
Previously known as Latitude, the indoor trampoline park now called Bounce is an excellent place for children to get rid of some excess energy.
The perfect place to go to during the heat of the day, or when the chilly weather of winter arrives, kids can jump, somersault or forward roll their way along a course of trampolines.
Once they have done that, they can also enjoy an obstacle course, basketball lanes, rock climbing and dodgeball courts too.
Suitable for kids of all ages and abilities, parents can enjoy a coffee at the onsite cafe, while the kids go off and play.
Mini golf at Wanneroo Botanical Gardens
Address: 25 Drovers Pl, Wanneroo WA 6065
Mini golf is always a winner, but at the Wanneroo Botanical Gardens, they take the experience to another level.
Nestled within its stunning grounds, there are not one, but two unique mini golf courses which have been designed to challenge the whole family.
Whilst playing your round you can walk through gorgeous floral displays, past waterfalls and rockeries, and among tall, stately trees.
Set just 30 minutes north of the Perth CBD, you can play the course during the day or night. After which you are then free to wander through, and enjoy the beauty of the gardens.
Aviation Heritage Museum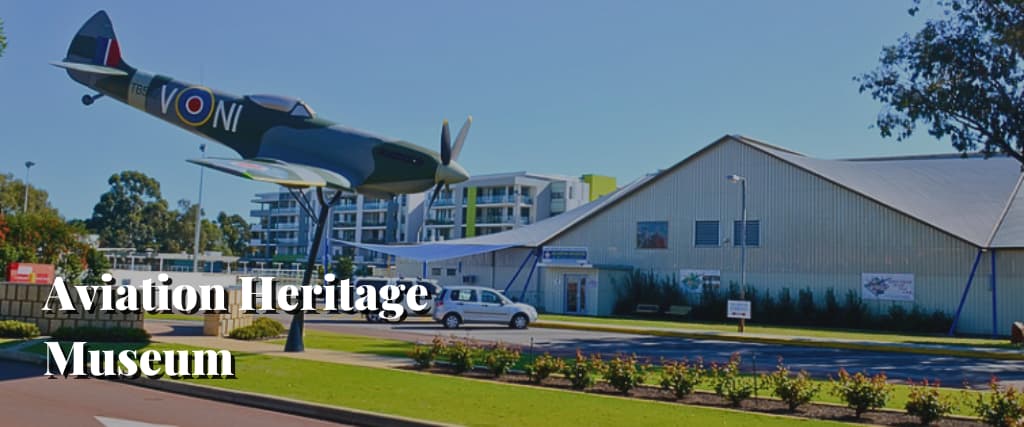 Address: Air Force Memorial Estate, 2 Bull Creek Dr, Bull Creek WA 6149
The Aviation Heritage Museum is another excellent choice for kids who love all things planes.
Located at Bull Creek, about 15 km south of Perth, it houses several civilian and military aircraft, as well as aircraft replicas and engines. All of which have either served in the Royal Australian Air Force, or have particular relevance to the aviation industry in Western Australia.
Created and managed by the RAAF Association of WA, this fascinating museum enables children to see the likes of a spitfire, tiger moth and helicopters. As well as even climbing into a cockpit!
Final Thought!
Did you like our list of 14 fantastic school holiday activities in Perth to do with your kids?
If so, we hope it has inspired you to take them out and enjoy some quality time with them.
As you can tell from this list there are plenty of things to see and do in the world's most remote city. So whatever it is you choose to take them to, we are sure you, and the kids, will have lots of fun!