If you ran a poll of the most popular food genres in Perth, the chances are Japanese would feature high on the list.
It shouldn't come as a surprise really, as Western Australia's capital boasts a number of outstanding sushi and Japanese restaurants. Many of which can stand up to anything that is served in Sydney or Melbourne.
Offering everything from the silkiest of noodles, and the crispiest of seaweed, to aromatic curries and every single flavour combination of sushi you could imagine, these venues will stimulate all of your senses.
If you are up for a delicious feed. Whether it be for date night, a celebration of some kind, or your next catch-up with mates, here are XX fantastic sushi and Japanese restaurants in Perth you should make a point of heading to.
Mon Taste of Japan
Located in Leederville, Mon Taste of Japan might be a small, intimate restaurant, but it delivers big flavours that will leave a lasting impression.
Offering an excellent range of classic dishes like Prawn tempura udon and Sakura Sushi, the food here is authentic and beautifully presented.
If you have managed to leave room for dessert, you can even try some black or green tea sesame ice cream. While their range of sake is very impressive too.
Address: Unit 14/663 Newcastle St, Leederville WA 6007
Contact: (08) 9227 1074
Hours: Mon to Fri: 11:30 am — 2:15 pm, 5:30 pm — 8:30 pm, Sat: 12 pm — 2:30 pm, 5:30 pm — 8:30 pm, Closed Sundays
Haru Sushi N Bento
Some venues instantly have a relaxed and welcoming vibe and that is precisely what you will feel when you walk into Haru Sushi N Bento.
Run by a very flamboyant owner who you'll instantly warm to, this fabulous eatery offers a superb range of noodles, sushi, bento boxes and both rice and salad bowls.
With such a wide variety of dishes to choose from, you'll have a hard time making your mind up. But once you do, you'll not be disappointed.
If you decide to have dessert, their fruit bowls are next level.
Address: 5 William St, Fremantle WA 6160
Contact: 0410 547 092
Hours: Mon to Fri: 8 am — 5 pm, Closed Saturdays and Sundays
Sushia Izakaya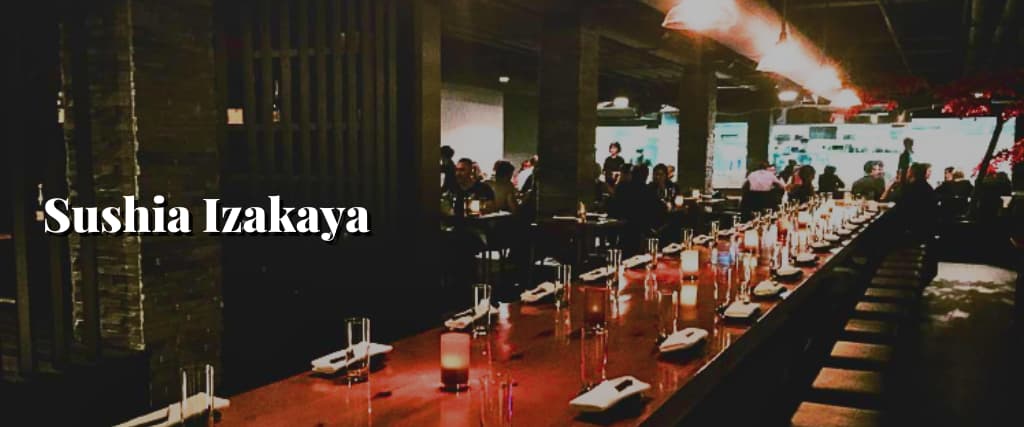 Undoubtedly one of the best sushi and Japanese restaurants in Perth, Sushia Izakaya has developed a solid reputation for dishing up outstanding cuisine.
Excelling in teppanyaki and sushi, they also offer an exceptional set menu of dishes that are very reasonably priced.
Set within a chic, sleek venue, with ambient mood lighting, the centrepiece of the restaurant is an attractive marble bar.
To compliment your food, Sushia Izakaya also serves up a terrific range of boutique sake, which will please your taste buds just as much as the food.
Address: 125 St Georges Terrace, Perth WA 6000
Contact: [email protected]
Hours: Mon to Thurs: 12 pm — 3 pm, 6 pm — 11 pm, Fri: 12 pm — 3 pm, 5:30 pm — 12 am, Sat: 5:30 pm — 12 am, Closed Sundays
Zensaki Japanese Canteen
Need to eat on the run? Then the Zensaki Japanese Canteen in the CBD is perfect for you.
Catering to the busy city workers' market, the venue provides delicious and affordable takeaway food that is bursting with Japanese taste and flavour.
For those who want to sit and eat, there are tables inside, where you can try their tasty curries and other classics. While a 'grazing' menu, which includes their speciality fried chicken, gyozas, veggie spring rolls and miso soup, is perfect should you not be inclined to a big meal.
Address: 250 St Georges Terrace, Perth WA 6000
Contact: 0433 693 521
Hours: Mon to Fri: 9 am — 3 pm, Closed Saturdays and Sundays
Restaurant Jun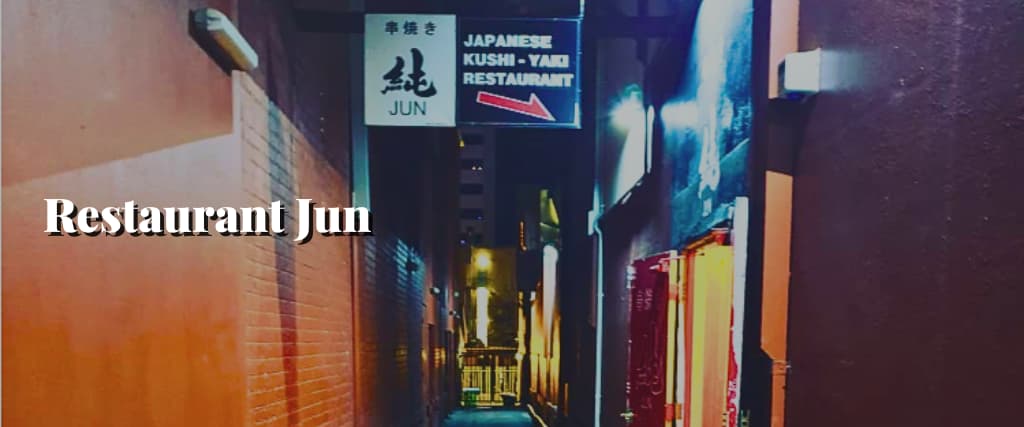 Love karaage fried chicken? Then make your way over to Restaurant Jun on Hay Street in the CBD.
Regarded by many as serving up the best karaage you can get in the city, this is a terrific place for city workers and tourists to visit.
Run by Tadashi Hashigusuchi, its founder, this basement venue changes its special every day, which means you can come here two or three times a week and always have something different, yet delicious.
Address: Basement 568 Hay Street, Perth WA 6000
Contact: (08) 9221 3339
Hours: Mon to Thurs: 12 pm — 2 pm, Friday: 12 pm — 2 pm, 6 pm — 9 pm, Saturday: 6 pm — 9 pm, Closed on Sundays
Ichirin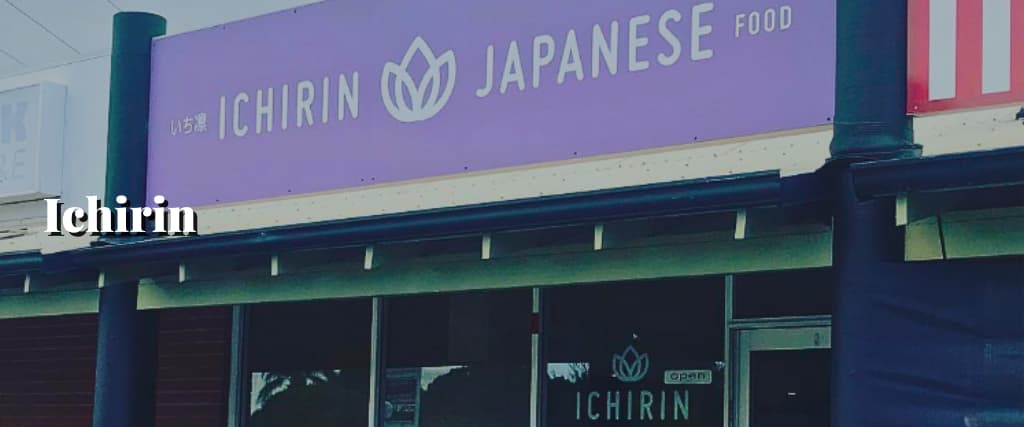 Want some good Japanese food, but can't quite work out what you want? Then why not let the head chef at Ichirin order it for you?
It might be a unique way to procure some food, but Chef Shiro is such an expert in Japanese food, you'll never be disappointed with the Omakase choice given to you.
If you would prefer to order yourself, there is a good selection of Japanese-inspired dishes available. All of which are made with the freshest in Australian produce.
Always busy, this place has a relaxed, yet buzzy atmosphere which makes it a splendid place in which to dine.
Address: 2/1 Dundee St, Leeming WA 6149
Contact: (08) 9310 8255
Hours: Tues: 5:30 pm — 9 pm, Wed to Sat: 11:30 am — 2 pm, 5:30 pm — 9 pm, Closed Mondays and Sundays
Aisuru Sushi
We could easily just write 'the best sushi in Perth' and just leave it at that. However, that wouldn't even begin to convey how good Aisuru Sushi is.
An institution in the Perth CBD, this William Street venue will delight you with a selection that includes everything from Black Velvet Roll to Scallop Nigiri. You'll definitely not want to stop at two or three pieces!
If you would prefer a more substantial feed, their 'hot' meal menu range for dinner includes an exquisite range of Yakitori, which will have you licking your lips with anticipation.
Address: 208 William St, Perth WA 6000
Contact: (08) 9328 8578
Hours: Mon & Tues: 6 pm — 9 pm, Wed & Thurs & Sunday: 12 pm — 2 pm, 6 pm — 9 pm, Fri & Sat: 12 pm — 2 pm, 6 pm — 9:30 pm
Hanami
Over in Mount Lawley, Hanami has been delighting locals for several years now with a delicious range of Japanese cuisine that covers all bases.
Whether you want tempura, sashimi, sushi or teppanyaki, you'll be presented with a selection of incredible dishes.
Vegetarians need not miss out either, as they offer an enticing menu of eats that include vegetable curry and vegetable tempura udon, which contain just as much depth of flavour.
Address: 685C Beaufort St, Mount Lawley WA 6050
Contact: (08) 9371 9855
Hours: Mon to Fri: 11:30 am — 2:30 pm, 5:30 pm — 10 pm, Sat & Sun: 5:30 pm — 10 pm
Tsunami Izakaya & Teppanyaki
Arguably one of the most romantic Japanese restaurants in Perth has to be the Tsunami Izakaya & Teppanyaki.
Situated over in Mosman Park, it is another venue with pleasant mood lighting. But what sets it apart is that it gives you the opportunity to dine in a fabulous Cinderella-themed garden, which even includes fairy lights.
Food options here can be ordered from the Teppanyaki bar, Sushi Bar or Izakaya restaurant and well and truly live up to reasonable expectations.
Address: 18 Glyde St, Mosman Park WA 6012
Contact: 0422 780 661
Hours: Tues to Sun: 5 pm —10 pm, Closed Mondays
Nine Fine Food
A stalwart in Highgate, Nine Fine Food is a laidback and relaxed venue that deals exclusively in set, course menus, which is great for when you want to try a range of different tastes and flavours.
Within these menus, there are lots of choices for entrees and mains, with prices starting from between $50 pp and $100 pp depending on the number of courses.
Mixing western cuisine with distinctive eastern and Japanese flavours, you'll be taken on a gastronomic journey straight into a food coma!
Address: 227 Bulwer St, Highgate WA 6003
Contact: 02 9251 5600
Hours: Tues to Sat: 5:30 pm — 10 pm, Closed Mondays and Sundays
Nobu
Situated in the Crown Metropol, Nobu is an outstanding venue to visit for a special occasion.
A fine-dining restaurant with an outstanding reputation for excellence, this eatery offers world-class food in a stylish and sophisticated setting.
Known for its outstanding Teppanyaki set menu option, which will set you back around $120, you'll be able to feast on the likes of WA tiger prawns and the chef's special.
Showcasing the perfect marriage between Western Australian produce and Japanese flavours, Nobu offers a dining experience unlike anything else that you'll find in town.
While the food is a stand out here, the wine list which champions the best of local Australian labels definitely gets a tip of the hat too.
Address: Crown Metropol Perth, Great Eastern Hwy, Burswood WA 6100
Contact: 1800 556 688
Hours: Sun to Thurs: 12 pm — 2 pm, 5:30 pm — 9:30 pm, Fri & Sat: 12 pm — 2 pm, 5:30 pm — 8 pm, 8:30 pm — 10:30 pm
Peko Peko
Any restaurant that claims to make the best sushi in Perth better be prepared to back it up with exceptional food. And thankfully Peko Peko does just that.
Located in Peko Peko, this terrific Asian fusion eatery serves up an exciting combination of Asian flavours and cuisines that will leave you in ecstasy.
Whether you have the Balinese Sambal Chicken Sushi or the Korean Beef Sushi, you will be blown away by the quality, freshness and presentation of your food.
If you fancy something a bit different from sushi, they also plated up an excellent range of noodles that have a real feel-good factor about them.
Address: 1/172 St Brigids Tce Doubleview, WA 6018
Contact: (08) 9245 5077
Hours: Mon to Sun: 10 am — 8 pm
Marumo
If you ever find yourself in Nedlands, do yourself a favour and head to Marumo.
A restaurant born from the want of head Chef Moe to venture out on his own, this establishment has been a runaway success ever since it was launched.
Another eatery that only offers Omakase – a choice of dishes made by the head chef – a meal setting here lasts for three hours.
It's a wonderful 7-course extravaganza that will tantalise your taste buds with every single morsel that passes through your lips.
The meal experience starts from $75 pp and is BYO. Given the length of time it takes to enjoy this meal experience it is not recommended for children. However, if you are an adult who enjoys food cooked and presented to perfection you will feel like you have died and gone to heaven.
Address: 22/145 Stirling Hwy Nedlands 6009 WA
Contact: 0431 040 899
Hours: Tues to Fri: 7 pm — 10:30 pm, Closed Mondays, Saturdays and Sundays
James Parker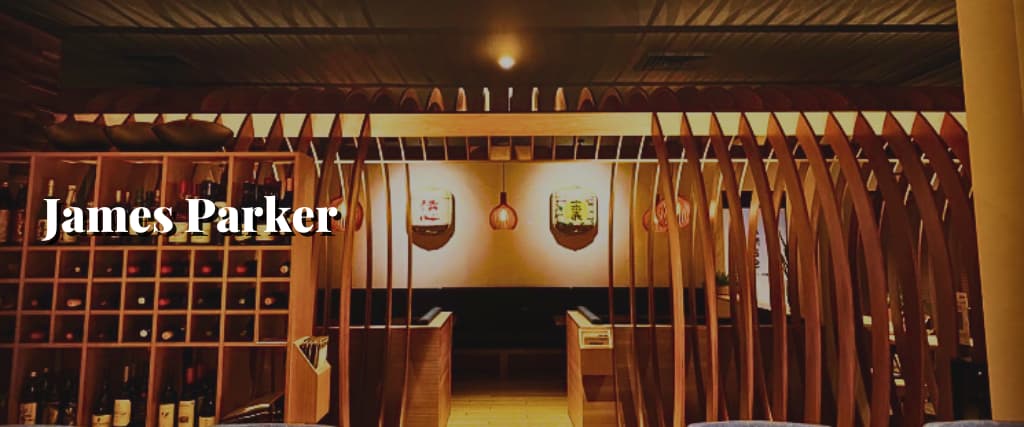 One of the most popular restaurants in Northbridge, James Parker is renowned for its fabulous 'Sushi and Sake' offering.
Proudly showcasing the wonders of Japanese food and drinks, they offer an excellent lunch menu that consists of simple, classic dishes like Unaji and spicy tuna roll.
However, it's the dinner menu that really captures the imagination, with its exploration of the delicate flavours of Japanese cuisine.
Featuring on their impressive a la carte menu, are the likes of Fresh Tuna Aburi and Wagyu Beef Tataki. Both of which are signature dishes that are cooked to perfection every time.
The venue itself has a charming and relaxed ambience, which is backed up by excellent service and a very good drinks menu.
Address: Shop 2, 182 James St, Northbridge WA 6003
Contact: (08) 9328 2525
Hours: Sun & Mon: 11:30 am — 1:30 pm, 5:30 pm — 9:30 pm, Fri & Sat: 11:30 am — 1:30 pm, 5:30 pm — 10 pm, Thurs: 5:30 pm — 9:30 pm, Closed Tuesdays and Wednesdays
Ha-Lu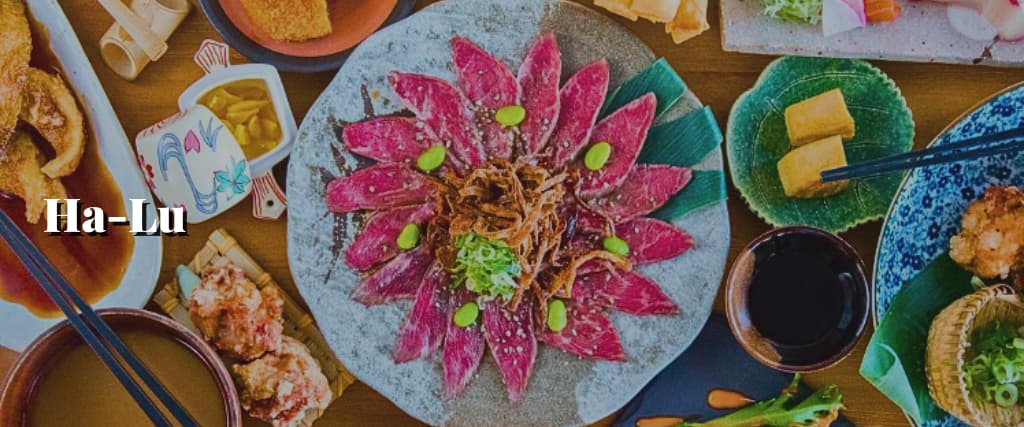 A real favourite among locals in Mount Hawthorn, Ha-Lu is renowned for serving up outstanding tapas-style dishes.
Ideal for sharing, their award-winning fare, is presented by chefs who are carte blanche to explore their creativity. The result is a delicious offering of traditional and authentic Japanese food that comes with a contemporary twist.
This is evidenced within dishes like their Nikujaga, which takes the form of deep-fried potato and beef that has been slow-cooked for hours.
Their menu has a nice split between meat and seafood dishes on it, and for those who feel like something sweet, they offer a trio of desserts. One of which, the creamy black sesame tiramisu is so good, that you'll want to order two!
Address: 4/401 Oxford St, Mount Hawthorn WA 6016
Contact: (08) 9444 0577
Hours: Wed to Sun: 4 pm — 9 pm, Closed Mondays and Tuesdays
Nao Japanese
Love ramen? Then Nao Japanese is the perfect spot for you!
Also renowned for its authentic sushi, everything at this venue is homemade. This results in a magical experience of traditional Japanese food, which includes several types of noodles.
Some of which, like spinach, squid ink, red chilli and original white egg noodles, are hard to find in Perth.
Address: 191/580 Hay St, Perth WA 6000
Contact: (08) 9325 2090
Hours: Mon to Sun: 11 am — 5:30 pm
Is Donburi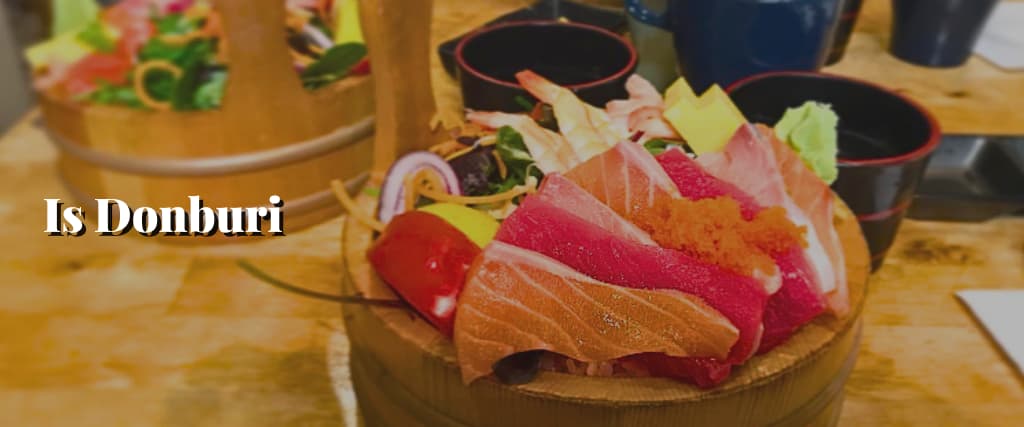 Is Donburi is another popular restaurant in Northbridge.
Snug and private, it presents its customers with sumptuous and very affordable dishes, which justify its reputation for being one of the best sushi and Japanese restaurants in Perth.
The menu here offers pretty much every kind of Japanese dish you can think of. From teppanyaki, sushi, donburi and chirashi to edamame, noodles, curries and gourmet bento boxes. All of which are skilfully cooked, bursting with flavour and come in generous-sized portions.
Vegetarians don't have to miss out either, as there are several options for them to enjoy. While the ambience and service in this venue is exemplary.
Address: 227 William St, Northbridge WA 6003
Contact: (08) 9328 2621
Hours: Tues to Fri: 11 am — 2:30 pm, 5 pm — 8:30 pm, Sat: 11 am — 2:30 pm, 5:30 pm — 8:30 pm, Closed Mondays and Sundays