There is no better feeling, after a long day of business meetings or sightseeing, than to go back to your hotel room and soak in a hot tub, jacuzzi, or whirlpool, until your heart is content.
That is why we have put together this list of 17 terrific hotels in Perth that come with a spa bath.
Treat yourself to any of these, and you will be able to enjoy a bit of rest and relaxation during your next getaway in Western Australia's capital city.
Doubletree By Hilton Perth Northbridge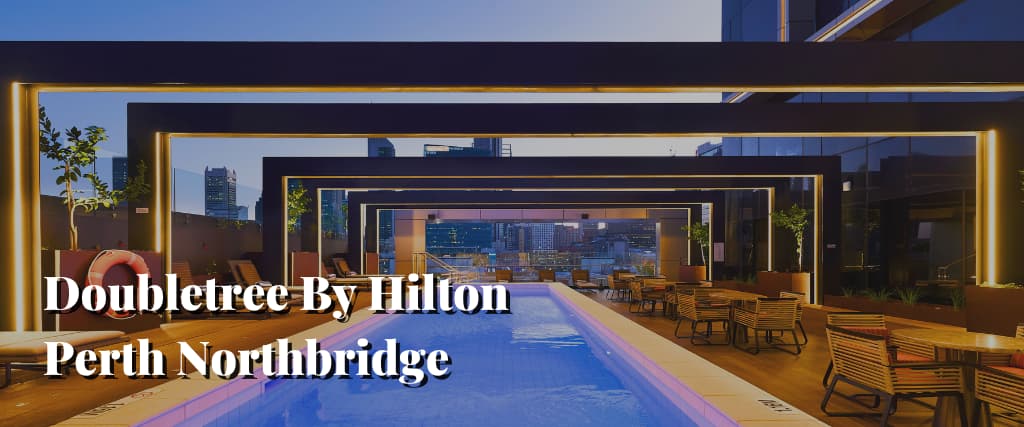 Address: 100 James St, Northbridge WA 6003
The Doubletree By Hilton Perth Northbridge only opened in 2018 but it has already firmly established itself as being one of the best spa hotels in Perth.
Located just a few metres from Yagan Square, this deluxe hotel offers terrific proximity to a range of local attractions, an excellent swimming pool and a state-of-the-art fitness centre.
However, its most desirable feature has to be its offering of a junior suite with a spa bath. Not all rooms come with them, so be sure to request one when booking the room. If you do, ask for one of the rooms where the tub looks out to the city skyline.
Junior suites are priced between $200 and $400 a night, depending on where the tub is situated in the bathroom. The cost of breakfast and dinner can also be added to the room rate, which is a great option for business travellers who are time-poor.
A stay at this hotel also means you will be given a complimentary bag of their signature Doubletree chocolate chip cookies. Which you may wish to enjoy in the spa bath whilst taking in the wonderful views of the city.
Pan Pacific Perth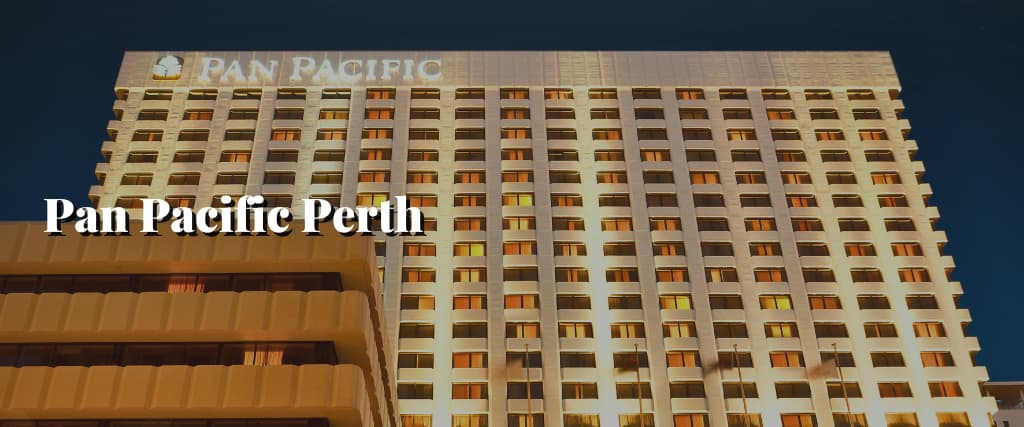 Address: 207 Adelaide Terrace, Perth WA 6000
Situated close to the mighty Swan River, the Pan Pacific Perth offers three types of spa-style bathtubs to choose from.
In the Executive King Room, where prices start from about $189 a night, the spa tub takes the form of a large, traditional, free-standing oval soup bowl.
Over in the $227 a night Pacific Club Suite, the tubs are longer but built into the wall. However they are great for those who just want to sit and relax,
The third option, which starts from around $125 a night is another type of Club Suite which features a glass shower and a tub, which conveniently lead directly into the bedroom.
Crowne Plaza Perth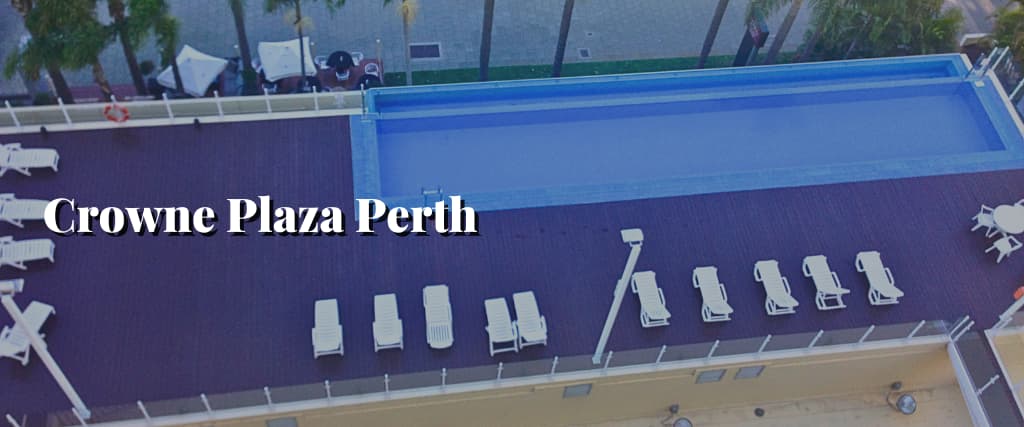 Address: 54 Terrace Rd, Perth WA 6004
Overlooking the Swan River and Langley Park, the Crowne Plaza Perth is a convenient place to stay. It also offers attractive spa bath options in the form of its Superior King Spa Rooms and King Suite.
The Superior King spa room will only set you back around $182 a night for a couple. While The King Suite has a bit more space, a queen bed and a very good spa tub. The price for this room also includes breakfast and lunch, so the cost is a lot more expensive at around $411 a night.
The Crowne Plaza Perth is a very good place to stay for those wanting to visit Optus Stadium. It also offers close proximity to public transport and offers rooms that showcase the city via terrific balcony views.
Duxton Hotel Perth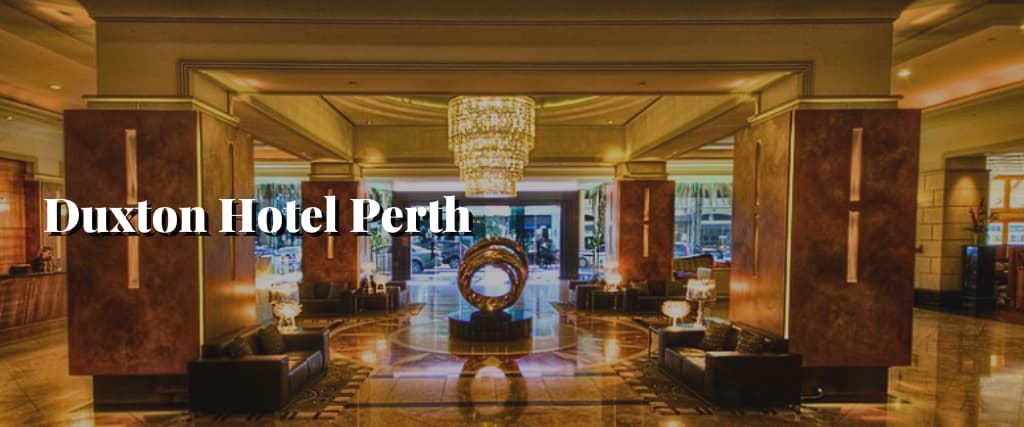 Address: 1 St Georges Terrace, Perth WA 6000
The luxurious, five-star rated, Duxton Hotel is a great place to stay in Perth.
Not only does it offer incredible views of the Swan River, but it is also within easy five-minute walking distance to the Perth Concert Hall and a host of other attractions.
In terms of its spa bath offering, The Superior King Room features a lovely corner bathtub, some of which have a jacuzzi feature with jets enabled. This room will cost you around $218 per night.
The more deluxe Presidential Suite also has a very good spa bath, and comes with breakfast included, but is priced much more expensively at $650 per night.
Luxe on Kensington
Address: 16 Kensington St, East Perth WA 6004
Another very good hotel with a spa bath which is close to the Swan River and Optus Stadium is the Luxe on Kensington.
Offering a king suite with a balcony that features a corner jet tub, rooms here will set you back about $390 a night. Although that rate includes breakfast as well.
If you would prefer a more immersive experience, the stylish hotel also offers the excellent Luxe Day Spa, which provides a range of packages designed to relax, re-energise and rejuvenate their guests.
The Westin Perth
Address: 480 Hay St, Perth WA 6000
If you are wanting to book a room at The Westin Perth that features a spa bath, then you'd better get in quick, as they get reserved very quickly.
Most of the suites here come with a rain shower. But for those wanting to really treat themselves, the deluxe family guest room is furnished with a spacious tub. While the one-bedroom junior suites come with a small soaker tub. Prices for both are usually around $250 a night and $350 a night respectively.
Situated just a stone's throw from the Perth Concert Hall, the hotel also houses the acclaimed restaurant Garum, which is run by celebrity Australian Chef Guy Grossi.
Quality Resort Sorrento Beach
Address: 1 Padbury Cir, Sorrento WA 6020
A great accommodation option for families, the Quality Resort Sorrento Beach resides within easy walking distance of several cafes and restaurants, as well of course the magnificent beach.
Rooms here provide sensational views of the Western Australian Sunset Coast. They also offer one bedroom, spa apartments with a cornered jet tub that start from around $173 a night.
The tubs come with jets which offer a very relaxing experience, which is great after a long, tiring day of beach or sightseeing.
Crown Towers Perth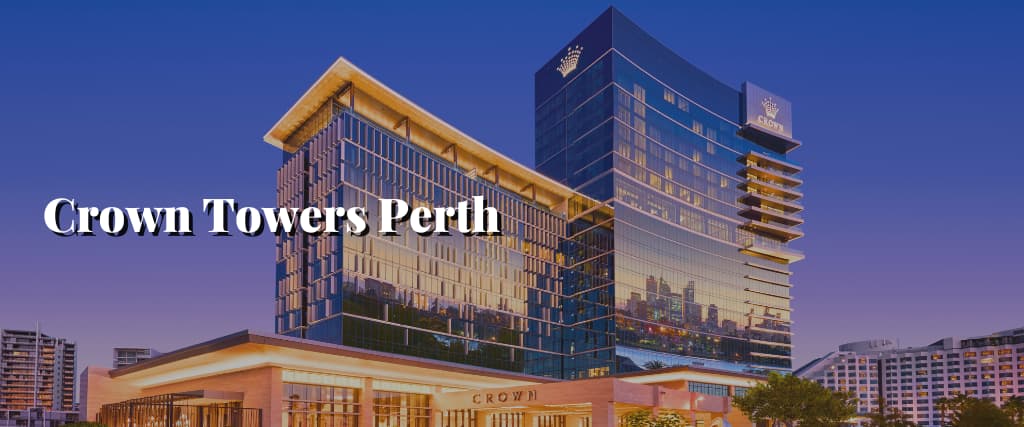 Address: Great Eastern Hwy, Burswood WA 6100
Another relatively new hotel, the Crown Towers Perth only opened in 2017.
However, with a casino, night club and the Crown Theatre onsite, as well as a massive lagoon-style swimming pool and over 30 restaurants in the surrounding area, it offers plenty for guests.
Located just a short drive to the WACA and the Elizabeth Quay, the hotel also offers various in-room spa choices including a Deluxe Twin option, which features a separate shower and soaking tub for only $224 a night.
They also have studio rooms for $304 per night, which come with a king bed and deep-soaking bath that is great for those who want to be able to stretch out and relax.
In addition, their Premier Club Suite, priced at $558 per night, is also furnished with a rain shower and a good-sized soaking tub.
Quay Perth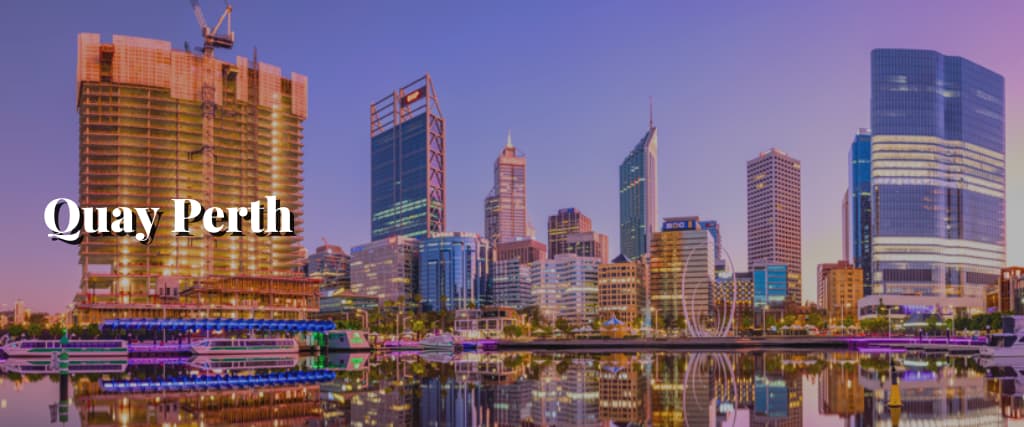 Address: 18 The Esplanade, Perth WA 6000
Definitely one of Perth's more modern and quirky hotels, Quay Perth is notable for its impressive urban decor, which is featured throughout the hotel.
Situated just over 6 miles from the Perth Airport, this hotel is a great option for those with an imminent flight to catch.
Most of the rooms here showcase either city or river views. While in their Deluxe King Room with Bath, you can secure yourself accommodation that comes with a tub that resembles a smooth candy dish.
The room will set you back $276 per night, but the views you will get overlooking Elizabeth Quay, as the bubbles relax you, are well worth the price.
The Ritz-Carlton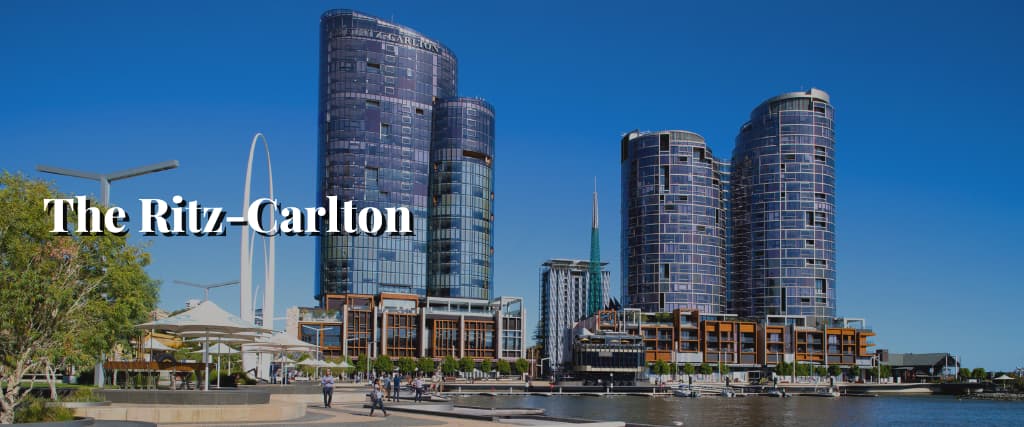 Address: 1 Barrack St, Perth WA 6000
Offering flair and elegance in abundance throughout the venue, The Ritz-Carlton is one of Perth's most upscale hotels, offering a wide range of facilities and amenities designed to make your stay with them one as comfortable as possible.
Situated right in the heart of the CBD, they offer guests who are after an in-room spa can choose to book a 'larger studio' room which is equipped with one king bed, and a soaking tub.
Priced at around $536 per night, these tubs have jets, and some showcase fabulous city views.
Crown Promenade Perth
Address: Great Eastern Hwy, Burswood WA 6100
Situated over in Burswood, The Crown Promenade Perth is incorporated within the Crown Perth Complex. So guests who choose to book a room at this resort will enjoy the use of several excellent amenities, as well as easy walking distance to restaurants, bars, shops and nightclubs.
For those wanting to treat themselves with an in-room spa option, the King Room with Spa Bath should appeal. Costing $217 a night, it features a large oval-shaped soaking tub that comes with jets, which should please even the most discerning of guests.
For $289 a night, the hotel also offers a suite which comes with a slightly larger and more spacious tub for guests to relax in. This suite sells out quickly so be sure to book well in advance if you can.
Aloft Perth
Address: The Springs, 27 Rowe Ave, Rivervale WA 6103
Known for the incredible urban art which hangs throughout the lobby and guest rooms, the Aloft Perth is a chic hotel that is close to both the Perth Convention and Exhibition Centre and the airport.
For those wanting a room with a soaking tub, there are two options here. Priced at $250 per night, The Savvy Suite offers one bedroom that comes with a king bed, a soaking tub and a terrific view of the Swan River.
Alternatively, if you aren't fussed about the view, but would prefer breakfast included, suites will cost you $275 per night.
Seashells Scarborough
Address: 178 The Esplanade, Scarborough WA 6019
Situated a stone's throw from Scarborough Beach, a stay at Seashells Scarborough gives you the opportunity of quick access to the beach, or taking in partial ocean views from your room whenever you want it.
A terrific hotel for families or couples who want a relaxing getaway, the hotel offers stunning balconies or courtyards as standard for every room, along with fully equipped kitchens and handy laundry facilities.
If you are also wanting a spa option, they offer two-bed deluxe apartments that come with two king beds and a pristine, freestanding, white, square spa tub.
The cost of these rooms is $294 a night and offers the additional benefit of being able to fall asleep at night to the laconic sound of the ocean waves.
Swan River Hotel
Address: 1 Epsom Ave, Ascot WA 6104
As its name suggests, The Swan River Hotel is located right next to Perth's iconic waterway.
Popular with travellers who want to be close to the airport (which is only 2.4 km away) this fabulous hotel boasts two restaurants and bars, in addition to a gym, outdoor swimming pool and furnished patio.
Not all rooms here come with a spa bath – some just feature shower stalls. So you will need to request one when making a reservation. But those that do, come with bathtubs which are either rectangular or square in shape.
Many of these rooms also come with superb river views, for which you will need to pay around $200 per night.
Crown Metropol Perth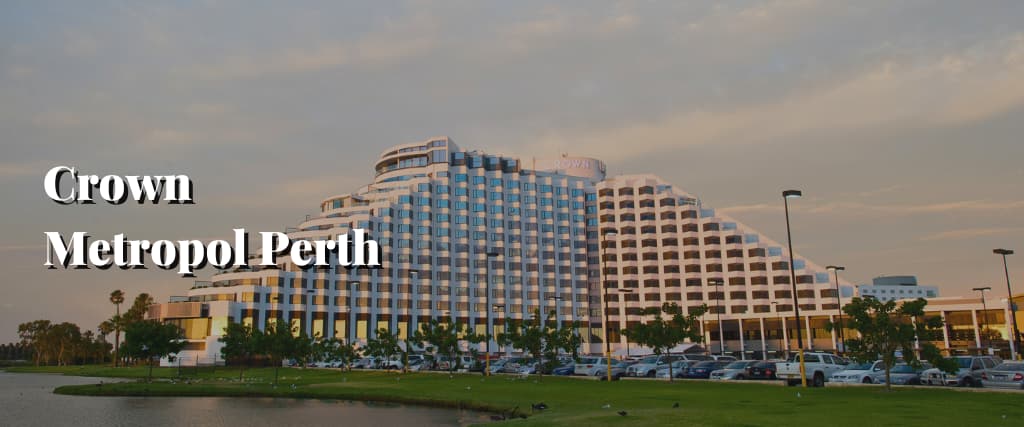 Address: Great Eastern Hwy, Burswood WA 6100
Undoubtedly one of the city's finest hotels, the Crown Metropol Perth is a child-friendly venue that boasts a fantastic resort-style swimming pool with cabanas.
Located 6 km from the Perth Convention and Exhibition Centre and overlooking the Murray River, there is also an outstanding Chinese restaurant on site that is widely acclaimed as being one of the best in the city. In addition, you will find Neil Perry's Rockpool Bar and Grill, as well as a 24-hour casino and a lobby bar.
In terms of in-room spa amenities, their luxe king spa room features a rather nice spa tub. Although it is a little on the small side – so might not be suitable for guests over average height – it does feature powerful jets installed.