Rocking the vegan lifestyle?
Well, you will be pleased to know there are plenty of restaurants in Perth where you can enjoy a delicious and nutritious plant-based meal.
Long gone are the days that vegans had to settle for a hastily made salad. Instead, they are now treated to a huge range of culinary options that incorporate a wide range of flavours, textures, cooking techniques and genres. Much of which can be sourced from restaurants that do not serve any kind of meat or animal by-product at all.
Next time you are in the 'City of Light' and are looking for somewhere to eat, here are 20 of the best Perth Vegan Restaurants you simply have to visit.
Go to any of them, and you are sure to be in for a fantastic gastronomic experience.
Mother
Appropriately named, Mother is the mother of all-vegan restaurants in Perth.
Formerly known as The Raw Kitchen, this plant-based natural food eatery strives to inspire and promote healthy and sustainable living.
Located on the High Street in Fremantle, they offer a sumptuous selection of lunch and dinner menus.
Bursting with flavour and made from the freshest of ingredients, you can also enjoy them with any one of the wonderful range of natural wines they have available.
Address: 181A High Street, Fremantle, WA 6160
Phone: (08) 9433 4647
Hours: Wednesday – Thursday 11.30 am – 9 pm, Friday & Saturday 11.30 am – 9.30 pm, Sunday 11.30 am – 3 pm
Veggie Mama
From Mother to the Veggie Mama!
A stalwart in Mount Lawley, this delightful vegan and vegetarian restaurant is open for breakfast, lunch and dinner from Monday to Friday and from breakfast to 5 pm at the weekend.
Set within a hip, relaxed, and bright setting, they offer a terrific range of salads, cold meals and sweet treats that are made with love. Just like you would expect from a Veggie Mama.
Address: Shop 5, 567 Beaufort Street, Mount Lawley, WA 6050
Phone: 08 9227 1910
Hours: Monday & Tuesday 8 am – 7 pm, Wednesday – Friday 8 am – 9 pm, Saturday & Sunday 8 am – 5 pm
Flora & Fauna
Tucked away in a laneway, off a small parade of shops in Northbridge, Flora & Fauna is a delightful little café that is very popular amongst the city's vegan population.
Offering a brunch that runs all day (well until they close between 3 pm and 4 pm anyway!) they offer a wide range of options to suit most tastes.
For those with a sweet tooth, they also have some very good choices too. Whilst their house coffee is Micrology, which is a rather exceptional blend.
Address: Shop 4, 70 Aberdeen Street, Northbridge, WA 6003
Phone: 0468 948 281
Hours: Tuesday- Friday 7.30 am – 4 pm, Saturday & Sunday 8.30 am – 3 pm
Raw Raw Raw
If you are a vegan in Perth, one of the best places to procure a decent feed is at the Fremantle Markets.
There are a plethora of fully fledged vegan, and also vegetarian stalls around, that see you wandering around the market in a happy daze for hours on end.
One of the best of them has to be Raw Raw Raw – which is a very easy name to remember.
Offering an excellent range of hand-made patties, wraps, salads, smoothies and healthy, yet decadent desserts, vegans are very well catered for here. As are those with gluten-free and dairy-free dietary requirements.
Address: Store Y126a, Fremantle Markets, WA 6160
Phone: 0434676787
Hours: Friday – Sunday 9 am – 6 pm
Roho Bure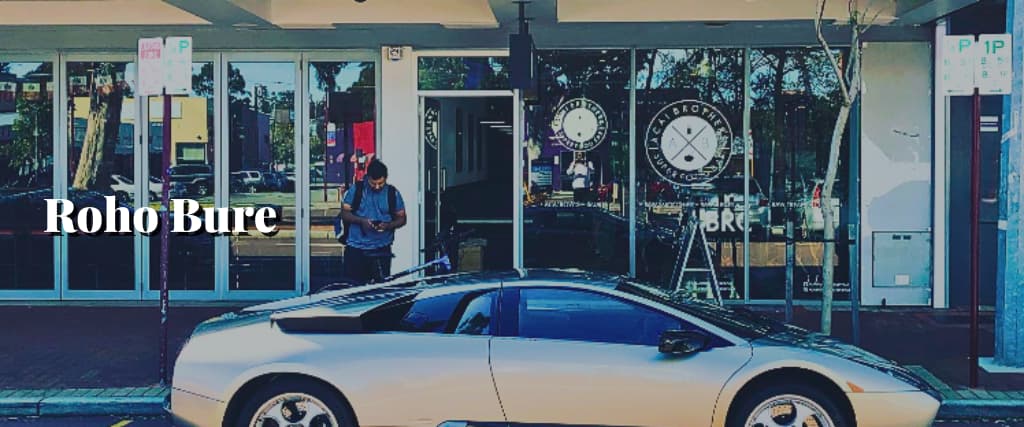 Okay, so Roho Bure isn't a restaurant per se, but it does make an outstanding range of vegan ice cream. So we just had to include it. (Perhaps we can claim it is an ice cream restaurant?).
Operating out of Leederville, which is just under 4 km from the CBD, all their scrumptious ice creams are made from scratch.
With five permanent flavours, as well as one weekly special which they rotate, they offer a great selection. While you can also take home a whole pint for later if you are so inclined to.
Address: 226 Carr Place, Leederville, WA 6007
Phone: 0478 042 018
Hours: Wednesday & Thursday 12 pm – 9 pm, Friday & Saturday 12 pm – 10 pm
Little Bird Café
The Little Bird Café is another eatery in Northbridge that offers a completely vegan and veggie menu.
Whether you are after something completely clean, or a really delectable sweet treat, this charming venue has you covered.
It also offers plenty of choice for those with dairy-free requirements, and there is a lovely courtyard to its rear that makes for a pleasant spot in which to dine.
Address: 70 Aberdeen Street, Northbridge, WA 6003
Phone: (08) 9328 1670
Hours: Tuesday – Friday 7.30 am – 2 pm, Saturday & Sunday 8.30 am – 2.30 pm
Chic Pea Vegan Café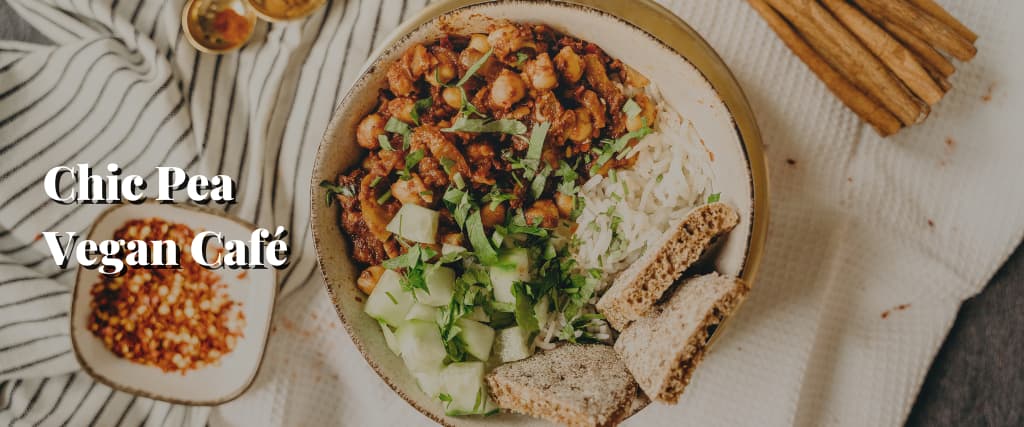 If you are looking for a cool place to go in Fremantle with your vegan buddies then the Chic Pea Vegan Café is an ideal destination.
It's only open on Friday, Saturday and Sunday, so don't be surprised if it is busy. But once you are seated you will be treated to a seasonal menu that includes the likes of quiche, burgers, salads and plenty of goodies for your sweet tooth.
Should you happen to visit there in the winter, you should also be able to order several soups and curries as well.
The eatery itself is fairly small, though it does have some pretty rad décor and really nice vibes.
Address: Shop 18, 74 South Terrace, Fremantle, WA 6106
Phone: 0427 211 133
Hours: Friday 9 am – 8 pm, Saturday & Sunday 9 am – 6 pm
Ramen Ichiraku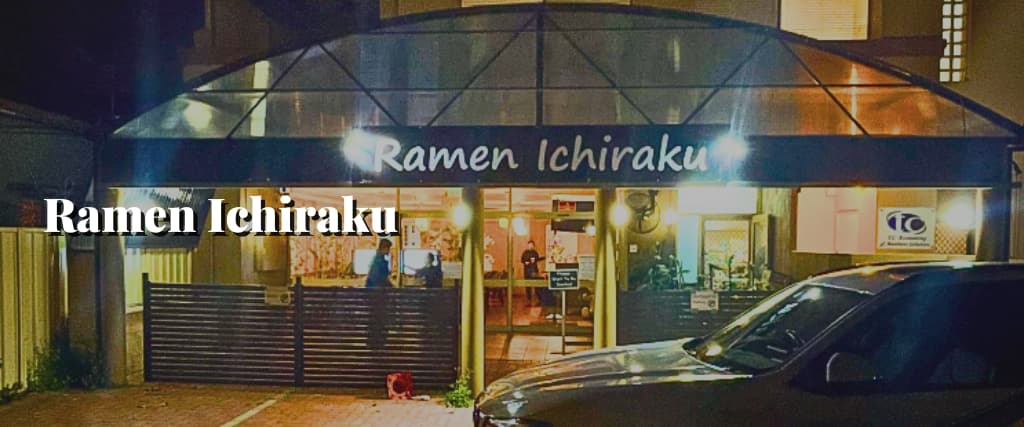 You can't beat good ramen, and at Ramen Ichiraku they serve up some very good ones for the vegan crew.
Presenting an extensive menu which includes the likes of ramen, tsukemen and maze-men, all their dishes are perfectly cooked and skilfully plated.
One of the best times to visit this restaurant is on a Wednesday when you will be treated to a three-course vegan meal for only $20!
Address: 43 Manger Street, Perth, WA 6000
Phone: (08) 9228 1009
Hours: Monday & Wednesday – Sunday 11.30 am – 3.30 pm/ 5.30 pm – 9.30 pm
Loving Hut
If you are a vegan, the chances are you would have already eaten at Loving Hut.
A very popular chain, they have multiple outlets around Perth and offer Asian accented menus that vary by location.
Always quickly served, the food is healthy, delicious and full of flavour. Albeit served in a rather no-thrills kind of way.
Nonetheless, if you are hungry and bordering on hangry, this would be a good option for you.
Address: 1/220 James Street, Northbridge, WA 6003
Phone: (08) 9228 2882
Hours: Wednesday – Sunday 11.30 am – 2 pm/ 5 pm- 8 pm
Yo Donuts
Like, Roho Bure, it is a stretch to call Yo Donuts a restaurant. But vegans have sugar cravings too right? And these guys won't disappoint.
One of the only plant-based bakeries in Perth, the team here creates exquisite donuts, cakes and cupcakes out of their Melville base.
All of which are handmade and 100% plant-based, SOR Egg Free and Dairy Free.
Address: Melville, WA 6156
Phone: No phone
Peace'za
Often pizza loving vegans can struggle to find a suitable option for them. However, Peace'za at least provides you with one excellent option.
Situated in East Victoria Park, this fabulous pizzeria offers an excellent menu of 100% plant-based pizzas. Essentially offering a range of classic meat options on fluffy crusts, only with suitable vegan alternatives.
Made to an exceptional standard, using the freshest ingredients available, the pizzas here are always perfectly cooked and very filling. They also represent decent value for money too.
Address: 64A Etwell Street, East Victoria Park, WA 6101
Phone: 0422 576 202
Hours: Thursday – Sunday 5 pm – 9 pm
The Leaf
Indian food has often been a go-to restaurant choice for many vegans.
In Perth, there are quite a few good vegan and vegetarian Indian restaurants dotted around the city, with one of the best of them being The Leaf.
Tucked away in a quiet parade of shops in Leederville, this outstanding venue is well known for dishing up traditional and authentic Indian cuisine that caters to all dietary requirements.
The menu is massive! And it might take you a little while to decide what you want. That is because everything on it sounds delicious, and tastes even out of this world.
Address: 9/663 Newcastle Street, Leederville, WA 6007
Phone: (08) 9228 0785
Hours: Monday – Sunday 11.30 am – 2.30 pm/ 5 pm – 9.30 pm
Kolapasi Indian Kitchen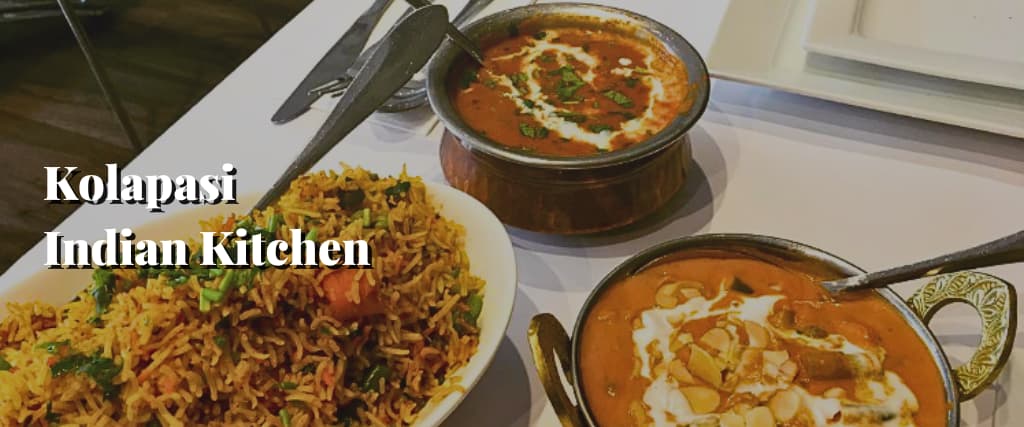 Over at Applecross, a suburb about 10 km from the Perth CBD, Kolapasi Indian Kitchen is another wonderful Indian restaurant for vegans.
Previously known as Vegorama, they take this food genre up a couple of notches with spectacular dishes that will delight you with their tastes and flavour.
Like Peace'za they serve up plant-based equivalents to classic meat dishes. Which are so authentic, that you'll struggle to see the difference.
Again the menu here is very extensive. So it might be a good idea to come here with a group of people who you can share several dishes with.
Address: Shop 3, 899 Canning Highway, Applecross, WA 6153
Phone: (08) 6111 7666
Hours: Monday – Sunday 5 pm – 10 pm
Source Foods
Source Foods is a snug and fairly simple cafe that locals flock to for a delicious vegetarian and vegan feed.
Situated in Highgate, they offer a seasonally inspired menu of favourite brunch dishes, as well as the odd unexpected addition, like Japanese hotcakes, which come with berries and lemon curd.
If you have got a bit of a hunger on, they also serve up a sensational vegan feast, which at the time of writing only costs $22!
Address: 4/289 Beaufort Street, Highgate, WA 6003
Phone: 0426 879 592
Hours: Monday – Saturday 7 am – 2 pm, Sunday 7.30 am – 2 pm
Eat Drink Raw
For vegans who don't fancy eating out, Eat Drink Raw has a fantastic delivery option. However, if you are looking to dine in, their relaxed and low-key venue presents an excellent option.
Priding themselves on being a 100% wholefoods cafe, all the items on their menu are free from any kind of chemicals and preservatives. So you can rest assured you will be eating something unprocessed and clean.
A lot of the items on their menu are raw, including a raw Pad Thai which is absolutely delicious. While if you are craving something on the sweeter scale of things, they also have you well covered with the likes of a peanut butter choc banana smoothie bowl.
Address: 1124 Hay Street, West Perth, WA 6005
Hours: Monday – Friday 7 am – 3 pm
Annalakshmi on the Swan
Although there are already two Indian restaurants on this list, we couldn't ignore Annalakshmi on the Swan.
Situated right in the heart of the CBD, this innovative vegan restaurant comes with a bit of a twist. They'll make you a mouthwatering and authentic Indian meal, to which you will pay what you feel it was worth.
Run by volunteers, with a mission 'to serve humanity through Food, Arts and Culture', you'll eat at communal tables here. This always leads to a fun and friendly atmosphere, and the opportunity to make new friends.
Address: Barrack Square, Jetty 4 Riverside Drive, Perth, WA 6000
Phone: (08) 9221 3003
Hours: Tuesday- Sunday 12 pm – 2 pm/ 6 pm- 9 pm
Hongkies
Another terrific restaurant for vegans in Perth is Hongkies.
Operating with the simple aim of providing Perth locals with flavoursome and authentic Hong Kong cuisine, this family-run restaurant presents a good selection of wonton and noodle dishes.
Although this restaurant is not fully vegan or vegetarian, there are several choices for both. With their baked rice and pasta being something you should definitely try.
Address: 269 William Street, Northbridge, WA 6003
Phone: 08 9228 0380
Hours: Monday, Wednesday – Sunday 10 am – 10 pm
Govinda's Hare Krishna Restaurant
If you really are in the mood for a vegan pig out then why not head to Govinda's Hare Krishna Restaurant?
For just $10 you can enjoy an all-you-can-eat buffet of amazing dishes that will blow you away with their wonderful aromas, differing textures and rich flavour profiles.
There are lots of options to choose from, and the atmosphere is really great here.
Address: 194 William Street, Northbridge, WA 6003
Phone: (08) 9227 1684
Hours: Monday – Saturday 11.30 am – 7.30 pm
Raw + More Cafe
Raw + More Café is one of the lesser-known vegan venues in Perth. However, for those in the know, it is a wonderful place for a feed.
Located on Hay Street in West Perth, they like to keep things simple by serving up colourful, tasty and healthy food, very quickly.
Well known for their fantastic smoothies, they also offer an exquisite range of raw treats as well as a selection of more substantial eats that will really put a smile on your face.
Address: 1267 Hay Street, West Perth, WA 6005
Phone: 0402 466 902
Hours: Monday – Friday 8 am – 3 pm, Saturday 8 am – 2 pm, Sunday 9 am – 2 pm
Little Raw Deli
Over in the suburb of Carlisle, you'll find the charming Little Raw Deli.
Presenting a range of food options that are all made on the premises, they strive to show people how delicious, healthy and straightforward vegan food can be to make.
Prioritising flavour, their dishes are all vegan and gluten-free and made with the freshest of ingredients.
If you do come here, be sure to try their signature range of pancakes.
Address: 8/29 Archer Street, Carlisle, WA 6101
Phone: 0473 412 911
Hours: Monday – Friday 10 am – 2 pm