Irrespective of whether it's your very first tattoo, or your tenth, trusting someone enough to let them ink your body is a very big step.
For a start you need to be sure that your chosen artist has the skills and experience to successfully complete the job, and secondly, you need to know they fully get your design concept too.
It also helps if you have a good rapport with them as well, and for sure you want the tattoo to be done in a place which adheres to the most stringent health and safety procedures. Taking all this into account it can be difficult to know who to trust. But don't worry, we have done the research for you, and have got you covered.
The tattoo scene in Perth is big business, and every week it seems like a new joint is opening up. But the venues outlined below have all stood the test of time, so we are confident they can be considered to be amongst Perth's best tattoo studios.
Lost City Tattoo
Lost City Tattoo is a cool studio in Spearwood that is located near the intersection of Phoenix Road and Rockingham Road.
Housing six highly talented and resident tattoo artists, as well as one budding apprentice, they are able to provide you with a range of colourful and bold designs. This includes everythingfrom geometric patterns and cartoon characters to portraits and new school concepts.
The service is professional yet friendly here and the prices are quite reasonable for the quality of work you get. The team even offer a free touch up for your tattoo in the first six months after you get it done, should you feel that you need it.
To freshen things up, they also entertain a host other Australian and international guest artists throughout the year, who bring a different skill set to the party.
Address: 2/218 Rockingham Rd, Spearwood WA 6163
Wright Street Collective
Over in Kewdale, the Wright Street Collective is a lovely little tattoo shop that is located about 9km from the Perth CBD.
Accommodating four regular artists, these guys can provide you with everything from a full decorated sleeve to a small butterfly on your back.
They don't have a website, but you can book appointments with each individual artist directly from their Facebook page, as well of course via a walk-in to their studio too.
If you do head to their Facebook page you will be able to check out, and might get inspiration, from all their previous work.
It will also tell you when guest artists are available too. Which is something that happens regularly throughout the year.
Address: 10 Wright St, Kewdale WA 6105
Primitive Tattoo
Headed up by Marc Pinto, an acclaimed artist and collector, the team at Primitive Tattoo collectively have over 50 years of tattooing experience.
Located in Barrack Street, the venue first opened in 1997, so it can definitely be considered as one of Perth's best tattoo studios.
Specialising in a range of tattoo designs and techniques including realism, as well as traditional forms like Japanese Tebori and handpoke, their artists are very talented, and will be able to ink for you any design you want.
As well as tattoos these guys also offer a full-service body modification studio which facilitates professional body piercing, fine branding, traditional hand & machine tattooing and bead implants. So really, it's a one stop shop for all your body décor needs.
Address: 146 Barrack St, Perth WA 6000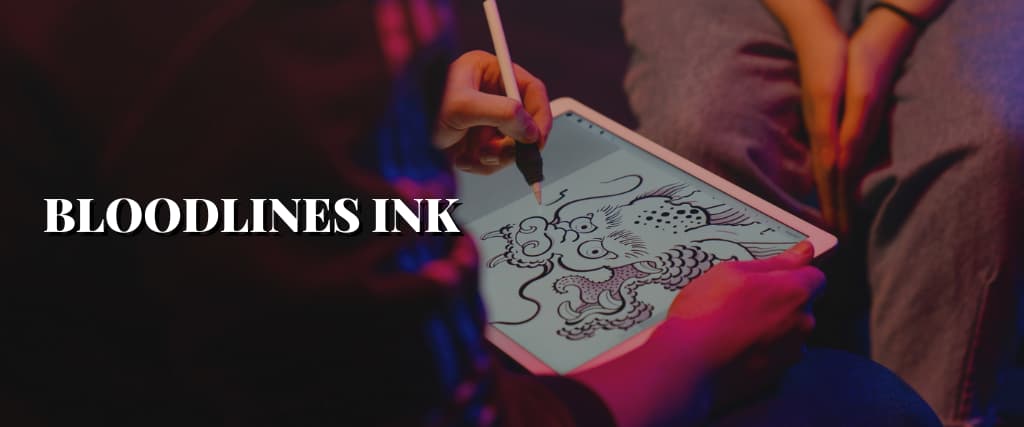 Bloodlines Ink
Located in North Perth, Bloodlines Ink have more than 15 resident artists working in-house. So, they pride themselves on having the skill set onsite to craft that masterpiece for you.
Specialising in custom tattoo artwork the team here are highly creative. They even offer a free consultation to discuss your vision and will then come up with a design to match it.
The studio is a bright, funky and relaxed place to get your tattoo done at. The vibe is also good, and the team excel at calming any nerves or anxiety you might have.
Address: 462 Fitzgerald St, North Perth WA 6006
Holdfast Tattoo
At Holdfast Tattoo they work towards a very simple goal. To provide their customers with total satisfaction when it comes to their tattooing experience.
From your first consultation with them, all the way through to you actually getting inked, they strive to deliver a world class service that provides you with a tattoo you can be proud of.
With two locations in the city and a number of very skilled tattoo artists on their books they are well equipped to manifest your design concept on your skin.
Bursting with colours and unique designs their portfolio of previous work is very impressive. You definitely won't be disappointed if you choose to let any of the artists here tattoo you.
Address: 5/595 Beaufort St, Mount Lawley WA 6050
Artful Ink
Since opening the late 1990s, Artful Ink has developed a solid reputation for being one of Perth's best tattoo studios.
Well known for their fantastic customer service and world class tattoos, this fabulous studio in Morley houses a number of acclaimed artists including Agung Irianto, who founded the business.
While Agung specialises in Japanese and Oriental designs, as well as free-hand tribal work, you will be able to get the full gamut of tattoos here.
The vibe is also really good in the studio, and their hygiene standards are top notch.
Address: 255 Walter Rd W, Morley WA 6062
WA Ink Tattoo
Launched in 1993, WA Ink Tattoo is a popular tattoo studio in Fremantle.
Hosting 11 experienced artists, who can work on any style of tattoos you may want, their portfolio of designs is mightily impressive.
In addition, they also have a qualified team who can perform laser removals too, in case you want to get rid of that design which professes your love for your ex.
Address: 3/5 Josephson St, Fremantle WA 6160