When the time comes to cut your child's hair, you have two options: Give it a go yourself, or take them to a salon. As nervewracking as cutting your child's hair might seem, it might be nothing compared to the thought of getting your little one to sit still as they get their hair cut.
Luckily, there are a variety of excellent children's hairdressers in Perth for you to choose from.
Best Children's Hairdressers in Perth
If you're searching for children's hairdressers in Perth, look no further than the salons listed below.
Mini Monkeys is a hair salon that is geared primarily toward kids. With its fun and colourful decor, they have decorated the salon in a way that will appear to children of all ages.
Experienced stylists are familiar with cutting children's hair and know how to approach kids with special needs to be comfortable and happy. Your child can choose to sit in a car, baby, or classic chair.
If you have more than one child that needs a haircut, they can enjoy the play area until it's time for a trim.
Salon Information
Address: Unit 3/6 Glengarry Dr, Duncraig, WA 6023
Phone Number: (08) 6161 7774
Hours: Monday – Friday, 9:00 am to 5:00 pm; Saturday, 8:00 am to 4:00 pm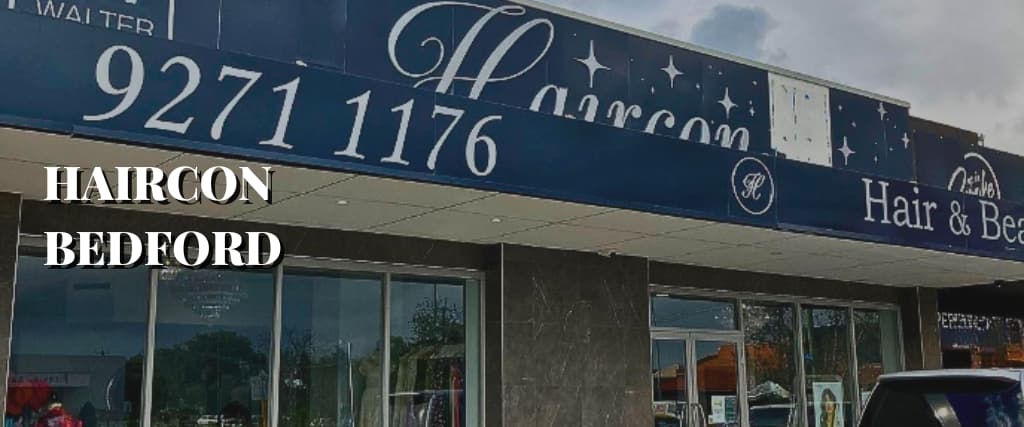 HairCon Bedford is the perfect place for moms and their kids to get a cut and style. Your little ones can enjoy the on-site playroom while they wait for their haircut (or for you to finish yours)!
Their playroom contains everything from a PlayStation to various toys for kids of all ages to enjoy. The room is soundproof and has a large viewing window and Corinthian glazed door so that you can keep an eye on your little ones while you get your hair done.
Rest assured that HairCon is ready to exceed your expectations. They will work with you to fit your lifestyle and budget while making sure that you leave feeling happy as a clam with your new hairdo.
HairCon takes special care doing children's hair as well. Your littles will be delighted to receive a special treat after their haircut as a reward for being so good.
Salon Information
Address: 64 Walter Rd, Bedford, WA 6052
Phone Number: 9271 1176
Hours: Call for an Appointment
Hairlarious Kids does everything from your child's first haircut to a major restyle (hair washing included)! They believe that your children's haircut should be a positive experience, not one that feels like a chore.
The salon specialises in creating a fun and welcoming environment for every age group, from babies to teens. Stylists keep up on the latest trends to ensure they can accommodate any style request.
You can do a walk-in or make your appointment in advance using their new online booking system. Their online booking system allows you to choose exactly what you want to have done, and it'll show you the cost in advance.
Salon Information
Address: Shop 19, 148 Scarborough Beach Roach, Mount Hawthorn, Vincent, WA 6016
Phone Number: 0414988176
Hours: Monday – Saturday, 9:00 am to 5:00 pm
Tommy Gun's Barbershop is the perfect place for a father-son bonding experience. Barbershops are truly a unique and special experience, and one your son won't forget any time soon!
You can book in advance using their website or on an iPad at their shop. After being called in, both father and son will be given a complimentary drink. There is a TV facing the mirror, allowing them to watch whatever is on as they enjoy bonding over their haircut.
Salon Information
Address: Shop T038B Lakeside Joondalup Shopping Centre, 420 Joondalup Drive, Joondalup, WA 6027
Phone Number: (08) 9301 1063
Hours: Monday – Friday, 9:00 am to 5:30 pm; Saturday, 9:00 am to 5:00 pm; Sunday, 11:00 am to 4:00 pm
Banana Skins Applecross is a hair salon geared toward children. The salon fosters a caring and comfortable environment for even the most sensitive child.
Banana Skins salon is a kid's dream. Painted in a fun blue and white colour scheme, the salon has car and motorbike-themed seats for young ones to sit in while they get their hair cut. In addition, they always have a DVD playing, so your little one doesn't get bored.
Their hairdressers have extensive experience cutting children's hair. Whether your child is a newborn or 12, they'll work their magic and give your child a wonderful haircut experience.
Salon Information
Address: 30-32 Ardross Street, Applecross
Phone Number: 9315 1611
Hours: Call for an Appointment
Roll n Dice is a fun and funky barbershop in Cannon Vale. This shop doesn't take appointments. However, they have a fun play area with toys and colouring books to keep your little one entertained.
Despite being a barbershop, they service both boys and girls. Their stylist specialises in cutting children's hair, and the kids have their own special area. The haircut area intended for children has plane and car chairs, making the experience all the more exciting.
If your child needs some encouragement, the staff will offer them a lolly. After the haircut, your child receives their special goodie bag containing popcorn, lollies, and a fun toy.
Salon Information
Address: Shop 3, 98 Waratah Blvd, Canning Vale, Perth, WA 6155
Phone Number: (8) 9455 2999
Hours: Monday – Friday, 9:00 am to 5:30 pm; Saturday, 8:30 am to 4:30 pm
Summary
Many children's hairdressers in Perth excel in what they do. Your child will be delighted at the fun decor and playrooms available. But most importantly, they'll have a positive experience with getting their hair cut and will look forward to the next one.