Located next to the airport, DFO Perth is a popular shopping destination. It's easy to access, and with more than 100 stores, there is something for everyone.
Where Is DFO Perth?
The address for the shopping centre is 11 High Street, Perth Airport, Western Australia. DFO Perth is right next to the airport, not far from Costco and near the Tonkin Highway.
How to Access DFO Perth
If you're driving, the easiest way to get to DFO Perth is to take Tonkin Highway. You'll need to get off at the Dunreath Drive/Terminal T3/ Terminal T4 exit and continue on Dunreath Drive to reach the shopping centre.
If you're coming from the Belmont area, you can also access DFO Perth via Stanton Road.
The shopping mall is easy to access via public transit. You can take Transperth bus routes 36, 40, or 935. The stops at Central Avenue before Dunreath Drive and Dunreath Drive after Brearley Avenue are a short walk away from the mall.
Parking at DFO Perth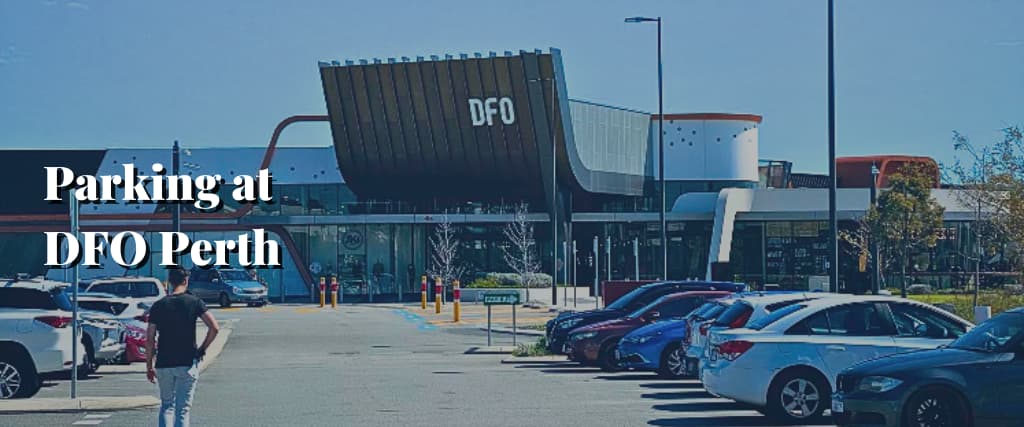 DFO Perth has a large parking facility with 1,500 bays that you can access from Dunreath Drive. You can park for free for the first hour, but you'll have to pay $3 for two hours, $5 for three hours, and up to $40 if you plan on spending seven hours at the shopping centre.
The shopping centre sometimes uses an overflow parking lot at the airport and offers a free shuttle. You should check the DFO Perth social media profiles on Facebook and Instagram to find out if this option is currently available.
What Are the Hours for DFO Perth?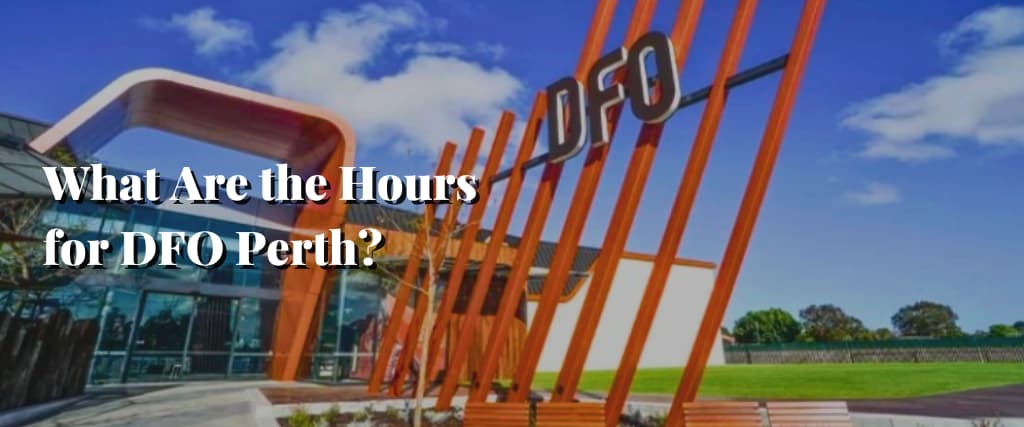 DFO Perth is open every day from 10 A.M. to 6 P.M. However, the individual hours of the stores can vary. For instance, Champion, Jim Kidd Sports, and Sunseeker close at 5 or 5:30 P.M.
You can check the DFO Perth directory to see the individual hours of the different stores.
Preparing Your Visit to DFO Perth
DFO Perth has over 100 different stores. There are lots of options to explore if you want to shop for clothes, shoes, accessories, gifts, electronics, jewellery, health and beauty products, and more.
You will find several highly-recognizable fashion brands, including Hugo Boss, Guess, Calvin Klein, Tommy Hilfiger, Kate Spade, Polo Ralph Lauren, Rip Curl, Cotton On, Famous Footwear, Steve Madden, Coach, and Michael Kors, just to name a few.
Clothing and stationery retailer Cotton On and sporting goods chain Jim Kidd Sports operate the two largest stores in the shopping centre.
The outlet stores are another popular option among shoppers. Bonds Outlet, the Converse Factory Outlet, the Levi's Outlet Store, and the Sheridan Factory Outlet are great stores for finding deals on name-brand items.
Food and Dining at DFO Perth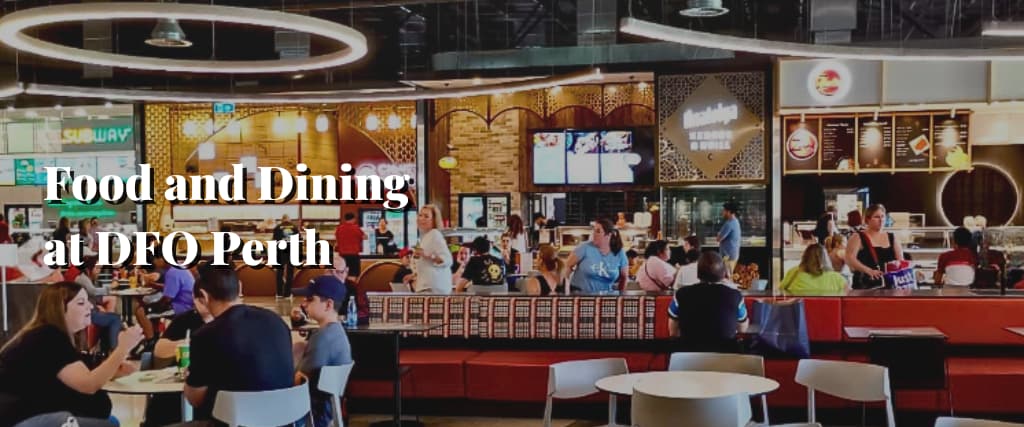 DFO Perth has several restaurants if you want to grab a quick bite to eat. You'll find the food court in the southeast corner of the shopping centre, next to the Vans and New Balance stores.
The Subway location is popular, but you can also try Mexican fare at Mad Mex or explore Asian-inspired dishes at Sushi Sushi and Chinese Canton. Boost Juice is another great option if you like juice bars.
Final Thoughts
DFO Perth is a popular shopping destination with more than 100 stores to explore. It's easy to access via the Tonkin Highway, and it's a great place for finding deals on fashion items for the whole family.