Executive chef Melissa Palinkas is heading up this zero-waste restaurant with an unrelenting determination to bring responsibility practices to the hospitality industry, one meal at a time. Having opened in 2020 just months before the global COVID-19 pandemic, Palinkas and her team have looked in the face of adversity with an unwavering message.
Unlike other businesses which are too happy to boast green credentials yet fall at the first blockade, Ethos stands by its namesake, its no-waste ethos. Instead of working with businesses that thrust over-the-top packaging down the consumer chain; Ethos works to eliminate such waste. This means batching their own drinks; completely removing packaged drinks and subsequent materials needed to high quantity bottles and cans together. Of course, there are some raw materials they can make on-site; but the business still sets out to be 95% waste-free in the next few years.
Innovation: Zero-Alcohol Cocktails
It's not a necessity to drink alcohol at every given opportunity. It's great, but for whatever reason, you might fancy a night off the sauce. Ah, sigh, not drinking and going to a restaurant often leads to unimaginative takes on beer, bland spirit-mixers, or some kind of expensive soft drink.
Palinkas doesn't however do exclusively food. She spent years of her culinary journey batching drinks and learning from the best bartenders in Australia like Dean Buchanan. These experiences led to a wealth of experience in cocktails; and how to supplement alcohol parts. If you're in the same boat here, the 'nettleade' hits everything you could ask for from a satisfying taste and mouthfeel; without the alcohol.
These are truly the fruits (somewhat literally too) of her zero-waste work. Spent husks, stalks, and pickings from the trees on the company farm are fermented with sugar to create truly unique drinks that can sit alongside the alcoholic options. Of course, this nettleade is not the totality of this venture with clippings from lemon trees making a perfect citrus alternative drink. This however is only a small glance into the Ethos drinks venture as it grows year on year.
Globally Inspired Delis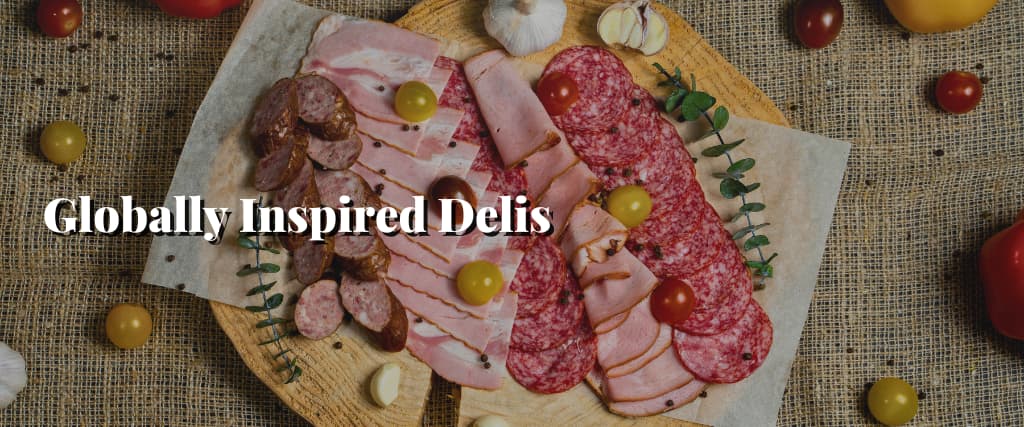 Palinkas is quick to steer any food conversation to charcuterie, "I've always been into charcuterie but when we were in Chicago we went to Publican Quality Meats" later adding they visited multiple times during their stay. Yet, she's well-traveled when it comes to honing her craft nodding the importance of Eastern European delis; and how it later spread to New York; and of course later became more and more widespread.
While it is clear to see throughout the offerings of both the deli and diner all the apparent nods to both American and European cultures; in this form, it's truly becoming its own bespoke style.
Palinkas sees Opportunity When Others Discard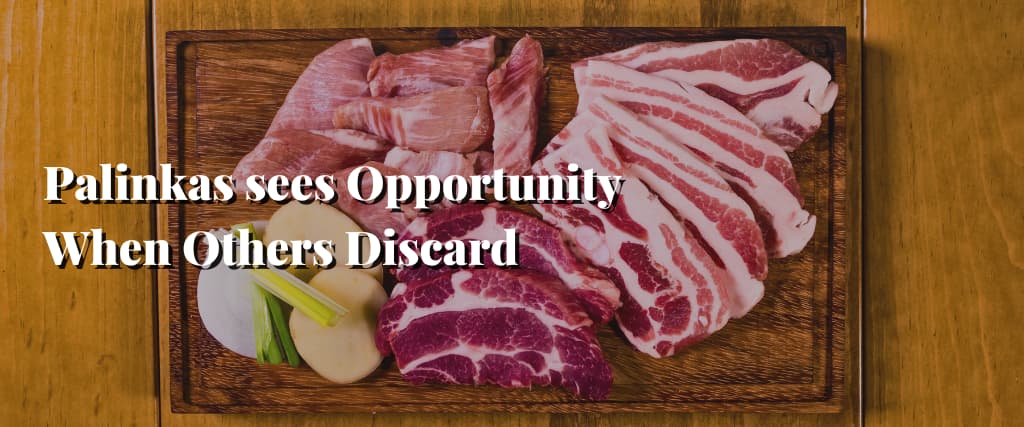 Your regular restaurant will have a limited approach to its meat usage. The supermarket too. Do you ever wonder why there's so much chicken breast or pork loin; but very rarely do any see trotters, noses, and tails. Charcuterie by definition is not wasteful as it utilises almost all meat on a specimen's body; therefore is no wonder a self-confessed charcuterie fan would lean toward limited waste.
Stories from her innovative takes on meat could detail multiple dossiers; as such intended uses for each article of meat are expansive. One recollection from Palinkas details that a single sow (weighing 189kg however was cured for six months aged salami; the loins used for Italian Lonza cured meat while all other scraps will be upscaled into premium sausages. That's just the tip of the iceberg too.
Whether it's Romanian tenderloin with wagyu, charred salmon, or hundreds of ever-rotating soup options; you can be assured that everything here has been re-used, re-imagined, and consistently re-discovered to ensure the smallest amount of waste is created.