Whether you're in need of a warm beverage or a quick bite to eat, Perth has an amazing selection of family-friendly cafes available. Regardless of where you are in Perth, you're never far from a cozy establishment with some delicious food and a family-friendly atmosphere.
Read on to learn more about our favourite family cafes in Perth!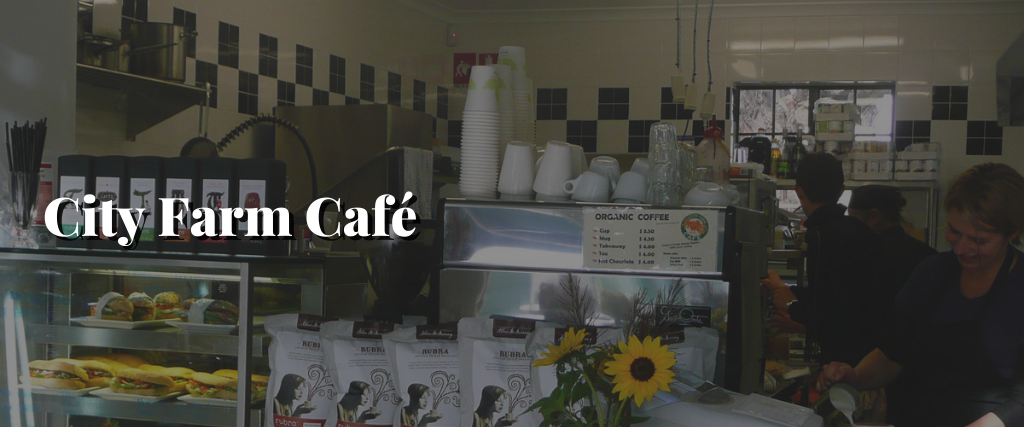 City Farm Café
1 City Farm Pl, East Perth, WA
The City Farm Café is a unique café located on an urban farm. Children will enjoy the garden, and there are plenty of opportunities to learn about nature and sustainability.
You can visit the farm to shop for produce, plants, or seeds before sitting down at the café to enjoy meals prepared with fresh ingredients grown on the farm. The farm also organises events and workshops regularly to foster a sense of community and promote its sustainable mission.
Besides enjoying some great food, you'll get to support a local institution that does a lot to promote sustainability and help other non-profits with a similar mission.
Zamia Café
50 May Dr, West Perth, WA
This Kings Park café is a popular brunch spot with its idyllic setting. Kings Park and Botanic Garden is the perfect spot for a relaxing afternoon in nature with its trails and playgrounds.
A stop at Zamia Café will provide you with the nutrition you need to stay active and keep exploring the park. The café is in a beautiful location, and you'll get to enjoy the stunning view thanks to the large glass windows.
The menu features delicious light meals and pastries that your children will love. You can even order takeout!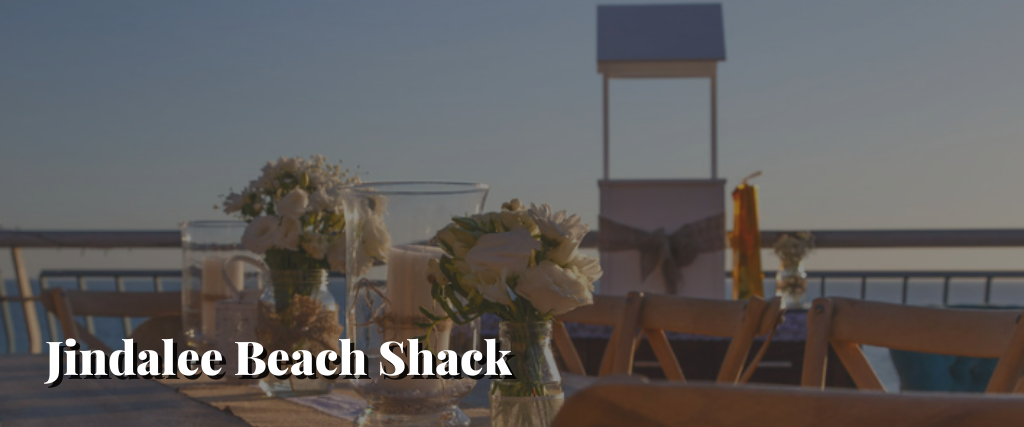 Jindalee Beach Shack
99L Jindalee Blvd, Jindalee WA
The Jindalee Beach Shack is a favourite among Perth families. Kids will love the play area on the beach, and the café offers a popular combo for kids with a loaded shake and a ham and cheese toastie. The loaded shakes are a fun dairy confection topped with candy that will wow your kids.
Adults will find more sophisticated menu items like jalapeno burgers, Singapore noodles, or arancini. The Jindalee Beach Shack is a fantastic spot for relaxing and spending some quality time on the beach.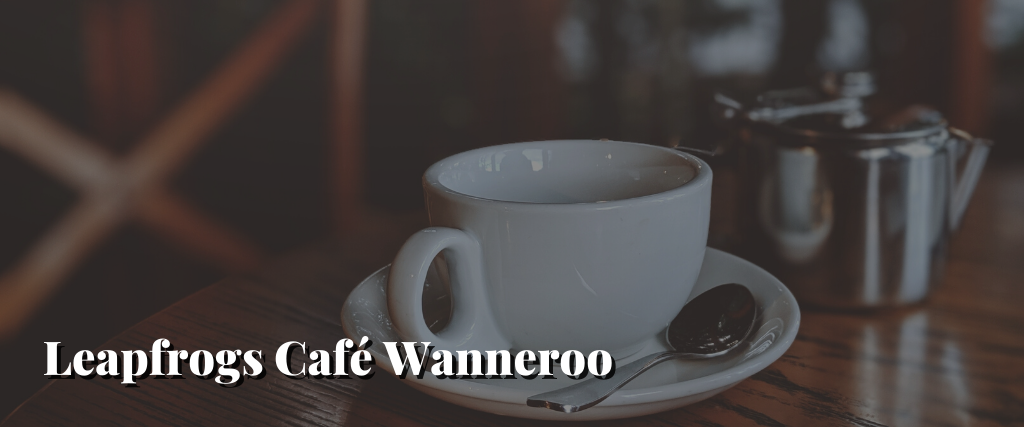 Leapfrogs Café Wanneroo
25 Drovers Pl, Wanneroo WA
Leapfrogs is a popular spot for quick bites and drinks in the Wanneroo Botanic Gardens. It's a great family café in Perth because it's not far from the Wanneroo Botanic Gardens mini golf course.
You can have fun playing a round of mini golf as a family before heading to the café for some amazing food and a casual atmosphere. Adults will appreciate the beer on tap and the mouth-watering wood-fired pizza, while kids can enjoy classics like the chicken tempura, fish & chips, or cheeseburger served with chips. The dessert pizza topped with chocolate custard will soon become a family favourite.
Court 9 Café Warwick Stadium
Cnr Warwick Rd & Wanner Rd, Wanneroo WA
The Warwick Stadium Café is a great place to grab a quick bite to eat. You'll find an excellent selection of wraps, sandwiches, and hot food items that you can enjoy with a cup of locally-brewed coffee. For children, the café serves nachos, pizzas, hot dogs, cakes, and cookies.
We recommend this café for families because there is a fun outdoor play area where the little ones can run and climb. Plus, the stadium offers a creche to keep your children busy while you take a fitness class!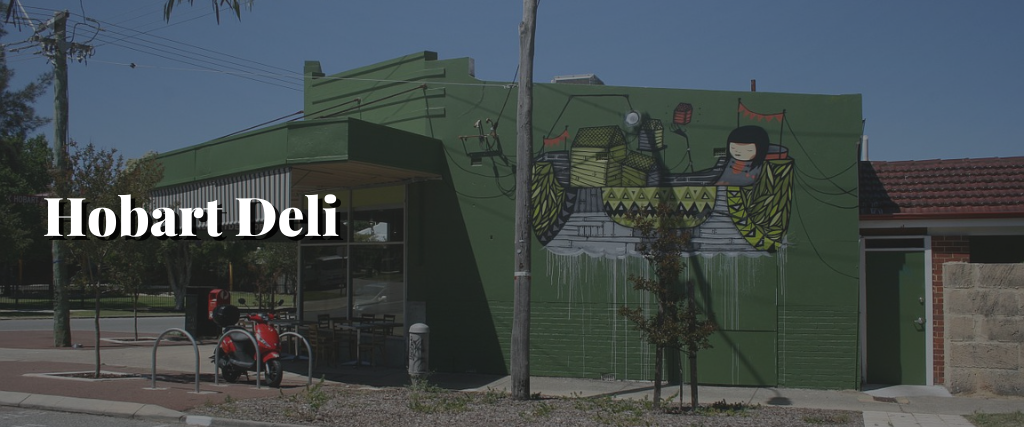 Hobart Deli
45 Hobart St, North Perth WA
Hobart Deli is a favourite among local families with its welcoming atmosphere and delicious food. It's not far from the Hobart Street Playground, and you can get some cool beverages to-go at the deli and enjoy them at the play area.
With menu items like ciabatta toasties, wraps, porridge, and more, everyone will find something they like. Plus, the deli offers catering for all your family get-togethers!
Slate Café
4 Dulwich St, Bennett Springs WA
Slate Café is a fun breakfast spot near Whiteman Park. The café offers a unique mix of traditional breakfast items as well as Vietnamese-inspired dishes. The kids' menu includes some favourites like chicken nuggets, French toast, and more. Make sure you try the Vietnamese iced coffee and milkshakes!
Slate Café is also popular among pet owners thanks to the doggy play area and the weekly playdates scheduled for pets. It's a great spot for socialising a new puppy or including your pet in your family activities.
Hardware Café
301 Spearwood Ave, Bibra Lake WA
This spot is one of the best family cafes Perth has to offer with its classic breakfast and brunch fare. Hardware Café also has a delicious seafood basket for fried food aficionados.
Hardware Café opens as early as 6:30 A.M. and will soon become your favourite spot for ice cream and refreshing beverages. Plus, you'll get to support a local small business with affordable prices.
Biara Café
10 Kulunga Grove, Kings Park WA
Located in the Kings Park & Botanic Garden, Biara Café serves burgers, sandwiches, rolls, salads, and more. It's also an excellent spot for enjoying a sweet treat with an amazing selection of muffins, cookies, and cakes.
Children can play at the nearby Ivey Watson Playground or Poolgarla Family Area. The café is also a popular spot for parent group meetings.
Neptunes Cafe
Shop 6/10 Enterprise Ave, Two Rocks WA
Neptunes Café is an ideal breakfast or lunch spot while spending a day at the nearby Two Rocks Beach. The café has an amazing selection of sweet and savoury waffle creations, and you can also find classics like burgers or eggs benedict. The menu also includes some vegan and vegetarian items.
The café also has a bakery that offers cakes and pastries your children will love, making the perfect spot to pick up a sugar snack you can enjoy on the beach or at one of the nearby parks.
Final Thoughts
Perth has many options when it comes to family-friendly cafes. These spots are some of our favourites with their delicious food and cozy atmosphere, but there are plenty of other options to explore for quick bites and delicious beverages.