Coral Bay is a gorgeous seaside town in Western Australia.
Located roughly 134 km south of Exmouth, this UNESCO World Heritage Site is renowned for its pristine landscape, shimmering calm waters and the sensational Ningaloo coral reef.
It's also a fantastic marine sanctuary for whale sharks, turtles, manta rays and over 500 different species of fish.
An excellent spot for fishing, swimming and snorkelling, those with a 4WD can also enjoy lots of tracks that take you to other beaches, and remote areas of outstanding natural beauty.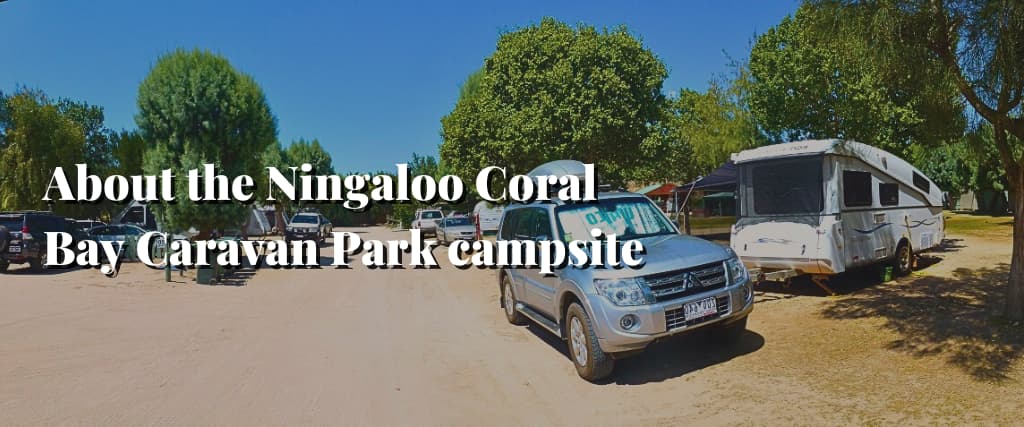 About the Ningaloo Coral Bay Caravan Park campsite
Previously known as the Bayview Caravan Park, the Ningaloo Coral Bay Caravan Park was established by Bill and Alison Brogan in 1973.
The site enjoys a fabulous location that boasts an excellent beach.
Perfect for swimming, this beach also offers terrific snorkelling around the Ningaloo Reef, which is within easy wading distance of the shore.
It is a great base to relax, unwind and explore the surrounding area.
Location and Rates
The campground is located on Robinson Street in Coral Bay, Western Australia. It offers powered sites for caravans, motorhomes and tents, as well as a number of unpowered sites too.
As of April 2022, the cost of powered and unpowered sites at the caravan park was listed as follows:
Low Season – From $50 per night for powered sites and $45 for unpowered sites
High Season – From $55 per night for powered sites and $50 for unpowered sites
If you would like to contact them to make a reservation you can phone 08 9385 6655.
Please note that although the caravan park is pet friendly, there is a charge of $2 per day for dogs.
While most accommodation can be reserved for overnight stays or those of a few days, minimum stay conditions may apply during peak periods.
Outside of the school holidays and peak season, if you book a site for a week you will be entitled to the 'stay for 7 nights and only pay for 6 nights' special offer – subject to availability.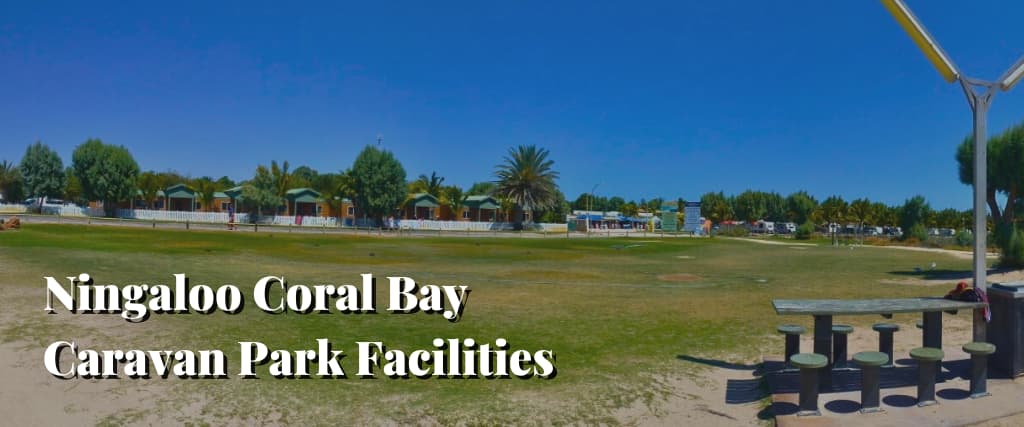 Ningaloo Coral Bay Caravan Park Facilities
In terms of facilities, the Ningaloo Coral Bay Caravan Park offers an onsite swimming pool and a decent size children's playground that has a jumping castle.
There are also two blocks of amenities onsite which include toilets and hot showers.
Opposite the caravan park is a shopping village which houses a Foodworks store where you can do your grocery shopping. Adjacent to that you will find Bill's Bar which serves a good selection of beers, wines and spirits.
The charming town of Coral Bay can be reached via a short walk down the main street.
If you do plan on staying here you will need to bring a lot of drinking water with you, as all of the town's supply is bore water. There are also no hooks up to drinking water available on the site.
Your stay does provide you with 20 litres of fresh water, however, any further water usage after that is charged at 1 for 10 Litres. That said, throughout the park, you will find taps for filling containers of drinking water.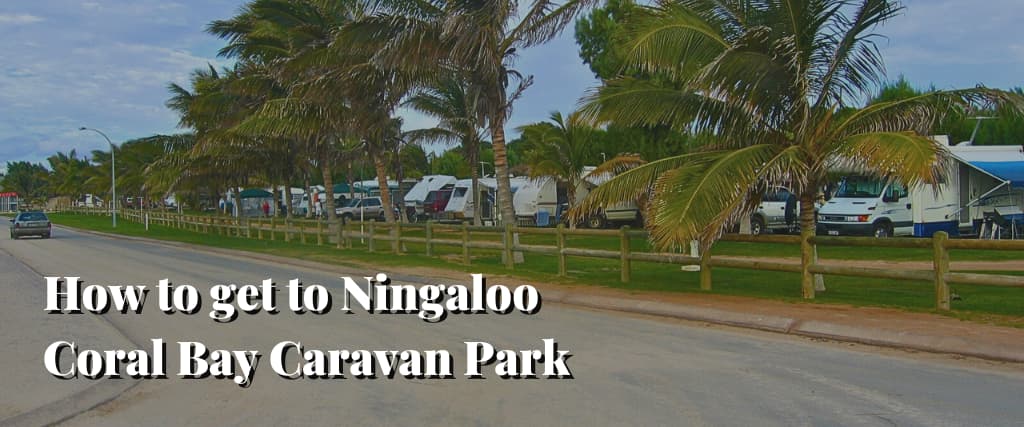 How to get to Ningaloo Coral Bay Caravan Park
One way to get to the Ningaloo Coral Bay Caravan Park is via the city of Karratha, which adjoins the port of Dampier in the Pilbara region of WA.
From there you should head south on the picturesque N.W. Coastal Highway until you reach Burkett Road, at which point you will need to turn right.
Keep going along Burkett Road until you get to the T junction, where you will then need to make a left turn onto the Minilya-Exmouth Road.
From here, continue straight until you come to Coral Bay Road, which you must turn right to access. Follow this road until you arrive in Coral Bay, where you will soon see The Ningaloo Coral Bay Caravan Park on your left.
Another way to get there is via Carnarvon.
From there you should head north on the N.W. Coastal Highway until you get to the Minilya-Exmouth Road. You will reach this just past the town of Minilya and will need to turn left to get on to it.
When on the Minilya-Exmouth Road you should stay on it until you reach Coral Bay Road, where you then make a left turn towards Coral Bay.
What is there to see and do at Coral Bay?
There are quite a few things to do during your stay in Coral Bay including the following:
Quad Bike Tours
Need to fuel your adrenaline? Then a quad bike adventure around the beaches and dunes of Coral Bay might be exactly what you need.
There are several bush tracks you can head down within the gorgeous bays of Ningaloo Reef, all of which showcase stunning flora and a diverse range of fauna.
On a good day, you may even get to see turtles and dolphins out in the bay.
If the mood suits, you could even park your ATV and engage in a spot of snorkelling, sunbathing or picnicking.
Reef Fishing
Fishing, and in particular reef fishing is a very popular activity in Coral Bay.
There are two Reef Fishing charter businesses that will take you out to the area – Mahi Mahi Fishing Charters and Seaforce Charters.
Both of these charters are very successful when it comes to fishing the waters of the Ningaloo Reef, so are sure to provide you with a fabulous day out.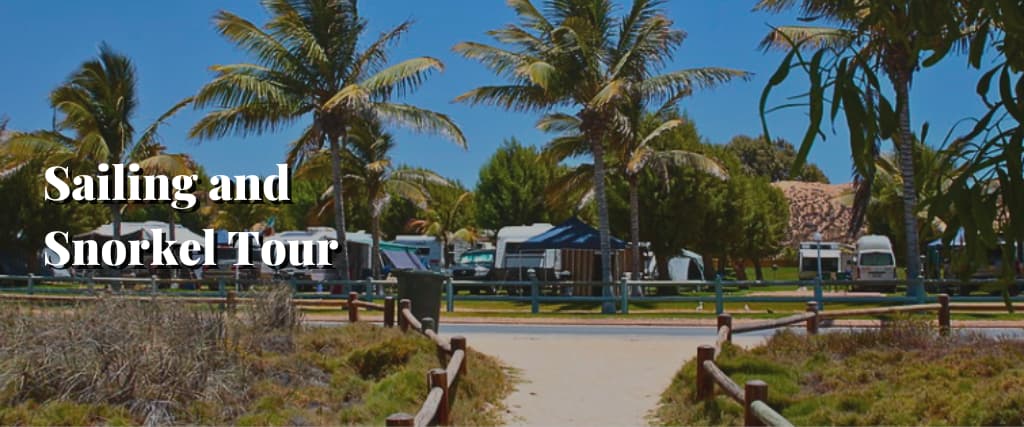 Sailing and Snorkel Tour
Coral Bay is a renowned spot for sailing and snorkelling, so any visit to the area is incomplete if you don't partake in either of these activities.
There are plenty of tours that will take you out on Coral Breeze to go sailing around the sparkling waters of Ningaloo Reef. Whilst there you will also be able to dive in for a spot of snorkelling.
The opportunity to see the vibrant coral, and swim with thousands of beautiful, colourful fish is a truly wonderful experience. One which you will no doubt cherish for many years to come.
If you are lucky, you may even get to see turtles, Octopus, big Cod fish and even Nemo too! (aka Anemone).
Pet Cemetery Hill
Another excellent thing to do whilst in Coral Bay is to check out one of the magnificent sunsets the area is blessed with.
A great place to do this is at Pet Cemetery Hill – a dog cemetery that showcases sensational views over Ningaloo Reef.
You will see Pet Cemetery Hill just on the left-hand side before you arrive at the Ningaloo Coral Bay Caravan Park. Be sure to take your camera with you to capture the moment.