Jurien Bay is a stunning coastal town which resides within Western Australia's picturesque Wheatbelt region.
Situated 220 kilometres north of Perth, the bay faces the stunning waters of the Indian Ocean and features a wonderful landscape of brilliant white stretches of sand, and lush foliage.
A popular short break and day-trip destination, the area is renowned for its great beaches, terrific snorkelling, fabulous fishing and the playful sea lions that grace its shoreline.
There is also an intriguing cave that is well worth exploring, as well as several sand dunes and various lookout points that showcase scintillating panoramic views of the area.
Many people who visit Jurien Bay choose to camp, and one of the most popular places to do this is at the Sandy Cape Recreation Park Campground.
In this guide, we will review why this destination is such a great place to go camping in Western Australia, which in turn will hopefully inspire you to plan a visit there!
Where is the Sandy Cape Recreation Park Campground?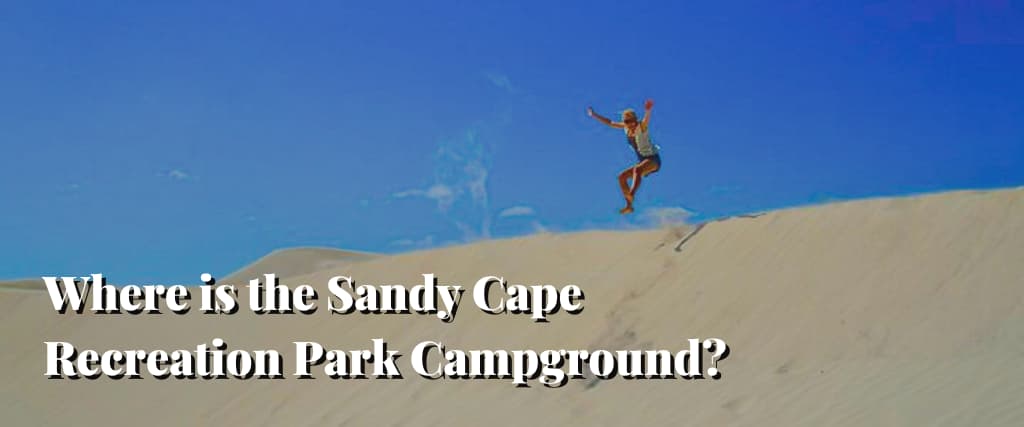 The Sandy Cape Recreation Park Campground is situated 235 km north of Perth and just about 10 km north of Jurien Bay.
From Perth, it will take you about 2 hours and 45 minutes of non-stop driving to get there. Whilst the journey over to Jurien Bay will take you about 15 minutes.
The Campground is roughly 7 km from the Highway, with the first 5 kilometres of the road being sealed bitumen, while the remaining 2 kilometres of it are compacted limestone gravel.
The address of the campground is Sandy Cape Road, Jurien Bay, Western Australia, 6516.
It is open 24 hours a day and the phone number is 08 9652 0870, should you wish to make a reservation there.
About the Sandy Cape Recreation Park Campground
The campground enjoys a spectacular location that overlooks the bay and is within easy walking distance to the ocean beach.
Sandy Cape offers 88 very spacious sites which are accessible to two-wheel drive vehicles. It also has several other camping spots which can be reached via 4WD vehicles only.
There are no powered sites or showers available at the campground, and you must bring your own drinking water. However, the campground does have eco-toilets and non-potable water too.
Nearby you will also find bins and dump points, as well as modern and covered BBQs. There is even a food van available on-site sometimes that sells a delicious range of burgers, hot dogs and coffee.
If staying at the campground between the 1st of April and the 31st of October, campfires are allowed – unless the local Council has put a ban in place. The exception to this is the Easter long weekend when they are not allowed.
Those wanting to use a generator can do so until 9 pm every night.
Sandy Cape Recreation Park Campground Rates?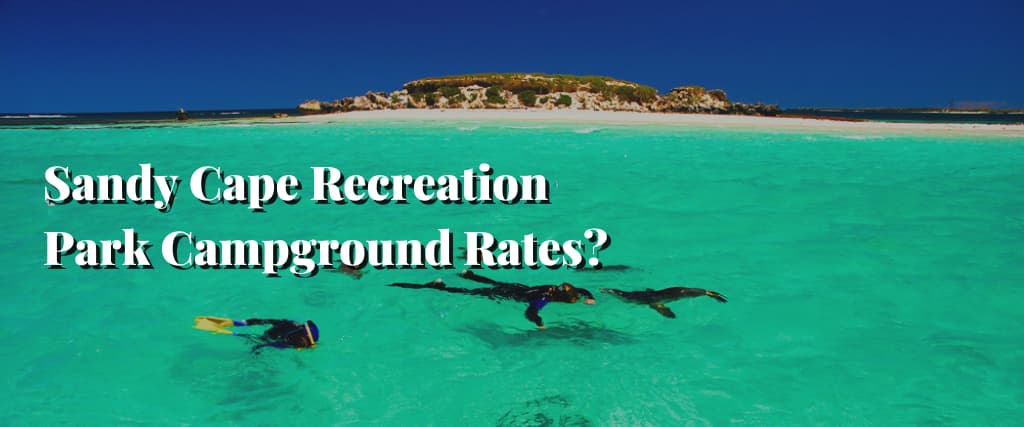 If you want to bring your pooch with you the good news is that The Sandy Cape Recreation Park campground is pet friendly.
At this campground, there is no booking for sites. Instead, all of them operate on a first in, first-served basis, which can fill up very quickly, especially during the school holidays and summer months.
As of July 2019 the cost to stay at the campsite is $20 per night for 2 adults and 2 children. Any additional adults will cost $3 per night, while extra children are $2.
The maximum length of stay here is 4 days, although you can request an extension from the caretakers or ranger.
What is there to do around Jurien Bay?
Around the immediate vicinity of the Sandy Cape Recreation Park Campground, and Jurien Bay, there are plenty of things you can do to occupy your time.
These include the following:
Sandy Cape Recreation Park Sand Boarding Fun
Hurtling down the sand dunes at Sandy Cape Campground is so much fun! Especially when you race your siblings, partner or mates on a sandboard!
For just $20, sand boards can be hired from the caretakers, which represents very good value considering how many times you will want to slide down the dunes.
If you are really game you can even choose to rattle down the dunes straight into the water below!
Go 4WDing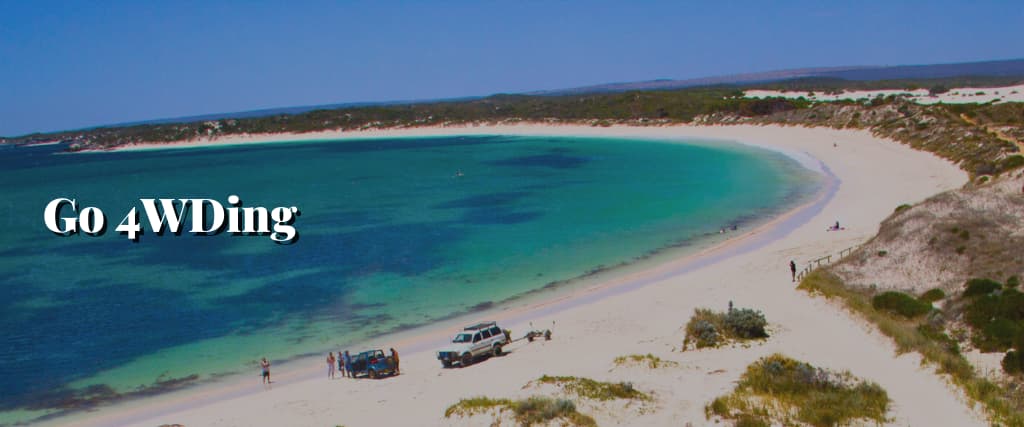 There are a number of 4WD tracks in the immediate vicinity to the Sandy Bay Campground that you
can explore.
One of the best of them is the track that overlooks Jurien Bay Marine Park to North Head, which showcases an incredible range of flora and fauna amongst its spectacular, overall scenery.
If you head north from the Sandy Bay Campground, you will also make your way over to several more stunning beaches that line that particular part of the coastline.
Visit Jurien Bay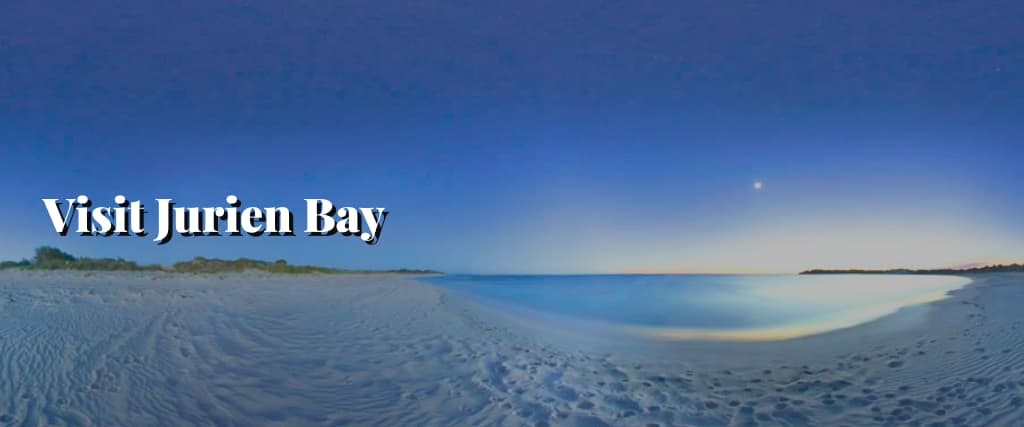 Of course, you will want to visit Jurien Bay when you are here.
Notable for its stunning white sandy beaches and sparkling, clear turquoise waters, the campground is just 10 km south of Jurien Bay.
Once there, you will be able to enjoy activities like swimming, snorkelling, beach walking and combing, as well as diving and fishing.
Fishing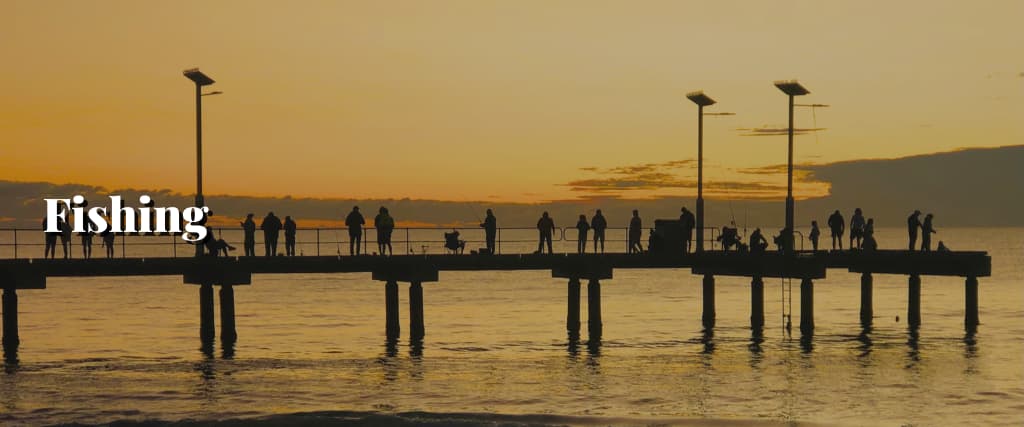 Talking of fishing, there is fantastic fishing available at all the beaches around both the campground and Jurien Bay in general.
If you love catching whiting, flathead, tailor or mulloway, you won't be disappointed.
Witness the Wildflowers in Bloom
If you come to the Jurien Bay area between the months of August and September you will get to witness hundreds of different types of wildflowers in bloom.
It is a magnificent site and one of the best locations to witness this is the Lesueur National Park, which is just 30 minutes east of Jurien Bay.
Visit the Magnificent Pinnacles Desert
A real 'must visit' attraction for any visitor to Jurien Bay is the wonderful Pinnacles Desert.
Situated within the Nambung National Park, about 45 minutes south of the Sandy Cape campground, these stunning limestone spire formations have been created over millions of years.
Forming a truly magnificent site, you can choose to drive around the bright yellow sands of the Pinnacles, or walk amongst them to get an even more up close and personal look.
Entry to the Pinnacles is $15 per vehicle. Once in, you can follow a 4 km driving loop to see the
formations.
So there you have it, our review of the Sandy Cape Recreation Park. If you like the sound of what you have read we very much hope it has inspired you to make a reservation there.
If it has, you will be in for a fantastic time!