If you're looking for a place to take the kids where they can have some fun and stay cool at the same time, then you'll want to check out one of Perth's many aquatic centres. There are plenty of options, so we've put together a list of the best ones. Whether looking for a pool with slides and diving boards or something more relaxing like a water park, we've got you covered. Keep reading for all the details.
Beatty Park Leisure Centre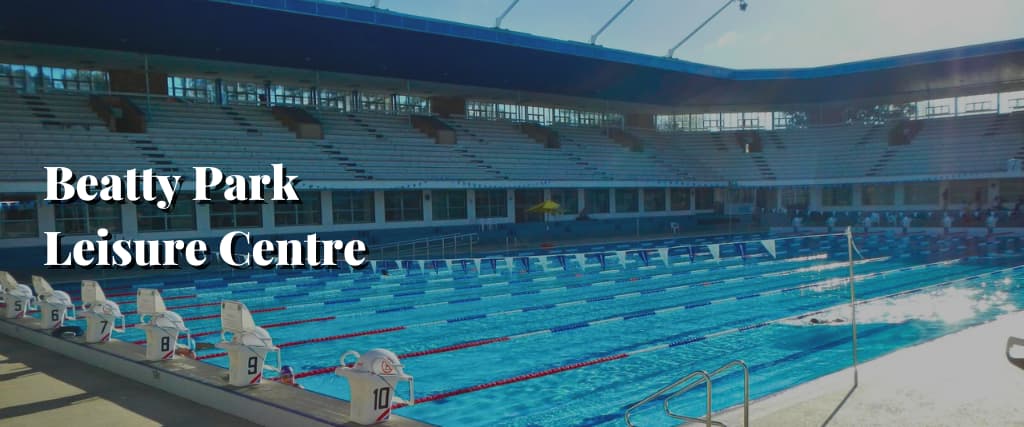 Address: 220 Vincent Street, North Perth
Phone: 08 9273 6080
The Beatty Park Leisure Centre offers a full range of activities for the entire family. If you need to get in shape and are looking for a gym, Beatty Park boasts a 750sqft gym with various equipment and group fitness classes. The main pull of the Beatty Park Leisure Centre is its six state-of-the-art pools.
Whether you need an indoor or outdoor pool to help with physical therapy, a wading pool that's safe for children, a pool to splash into via a water slide, or just a pool without lane ropes that you can freely swim around, Beatty Park has got you covered.
All of the pools are heated year-round, regardless of being indoor or outdoor. Several are wheelchair accessible for those in need.
Children under 12 always require adult supervision while in the pools, and children under five must always stay within arms' reach of their adults. Don't forget to check into the swim lessons for people of all ages, too!
Claremont Aquatic Centre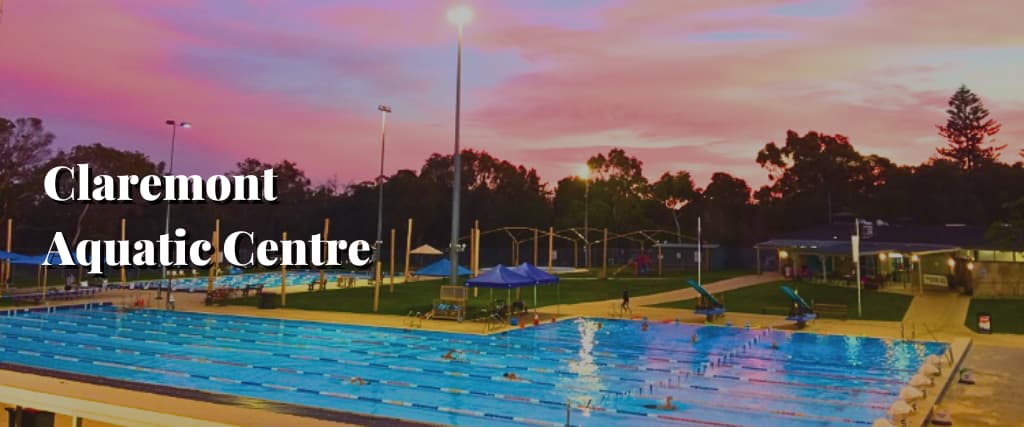 Address: 12 Davies Rd, Claremont
Phone: 61 8 9285 4343
The Claremont Aquatic Centre is open year-round to the Claremont community and beyond. Their pools are naturally heated via geothermal energy, as the centre cares deeply about energy consumption. The centre implemented this geothermal system to save 330 tonnes of greenhouse emissions yearly.
The pool requires that children under ten be supervised by someone at least 16 years of age at all times and charges admission for adults who are supervising even if they are not swimming themselves.
The Claremont Aquatic Centre also offers a splash pad and playground with water jets, misters, and a 1000-litre mega bucket. The splash pad is new and replaced the previously installed children's pool that was 47-year-old. They also have various accessibility options, including a pool hoist, an aquatic wheelchair, and a family-sized changing room.
Aqualife Centre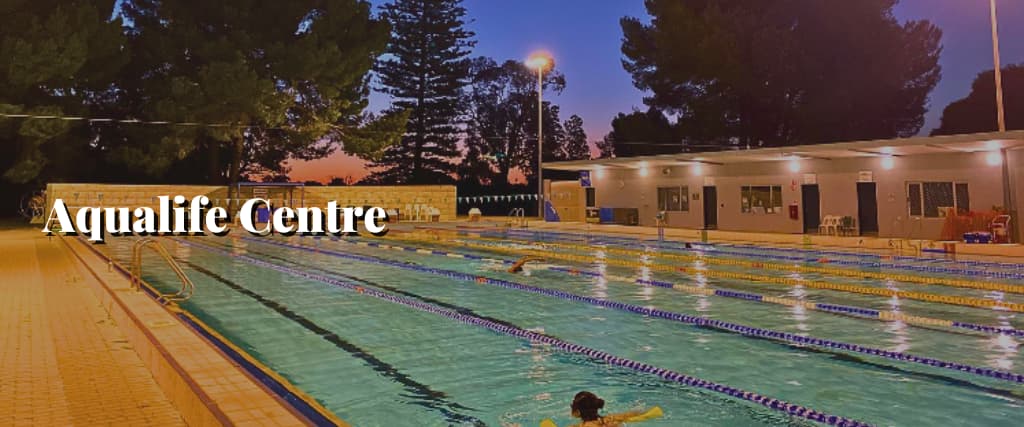 Address: 42 Somerset St, East Victoria Park
Phone: 61 8 9373 5400
The Aqualife Centre in East Victoria Park boasts four heated swimming pools, a spa, and a steam room. The indoor pools include a hydrotherapy pool, a leisure pool, and a 25m six-lane pool. The eight-lane pool located outdoors is 50m.
An access ramp is available for the indoor facilities, a transfer hoist, a traditional changing room, and a disabled/family changing room area.
Make sure to check lane availability, as it varies for each pool. The Aqualife Centre offers a variety of aqua and swim classes for people of all ages, so public access times depend on class scheduling and current bookings for the pools.
Check out the options available on the centre's website for their membership fee schedule!
Belmont Oasis Leisure Centre
Address: Progress Way, Belmont
Phone: 08 9277 1622
The Belmont Oasis Leisure Centre offers one of the most comprehensive swim lesson curriculums with its BlueFit program. After a free assessment, generous discounts, and the option to make up classes you miss, people of all ages can benefit from what's on offer.
If you sign up for lessons, you get free access to the rest of the swim facilities, which include indoor and outdoor lane pools and an indoor lagoon. After swimming, you can spend some time relaxing in the spa and sauna area, too! Accessibility ramps made it easy to use the aquatic wheelchair the facility provides upon request for those in need.
If you don't need swim lessons, there are membership options for public pool hours available.
An adult must supervise children under 13, at all times, in any part of the Belmont Oasis Leasure Centre's facilities.
Cockburn ARC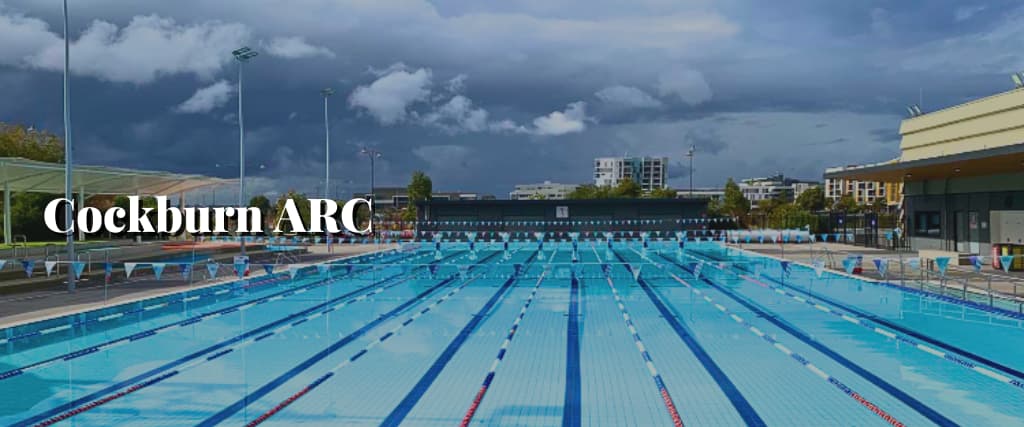 Address: 31 Veterans Parade, Cockburn Central
Phone: 61 8 9411 3344
The Cockburn ARC facilities provide two-lane pools, one indoor and one outdoor, and a dedicated pool for the swim lessons. For small children afraid of larger play equipment, their Water Play area only gets to .55m deep with smaller slides and a large area to splash around without children getting overwhelmed.
Cockburn ARC also has a warm water pool next to their spa and sauna facilities. Children under 16 are not allowed in the warm water pool unless they meet specific requirements and guidelines for medical reasons, and all children under the age of 11 must be supervised by someone at least 16 years old at all times.
There are aquatic fitness classes offered through the ARC and land-based fitness classes available in the rest of their facilities. Anyone interested can request personal trainers.
Bayswater Waves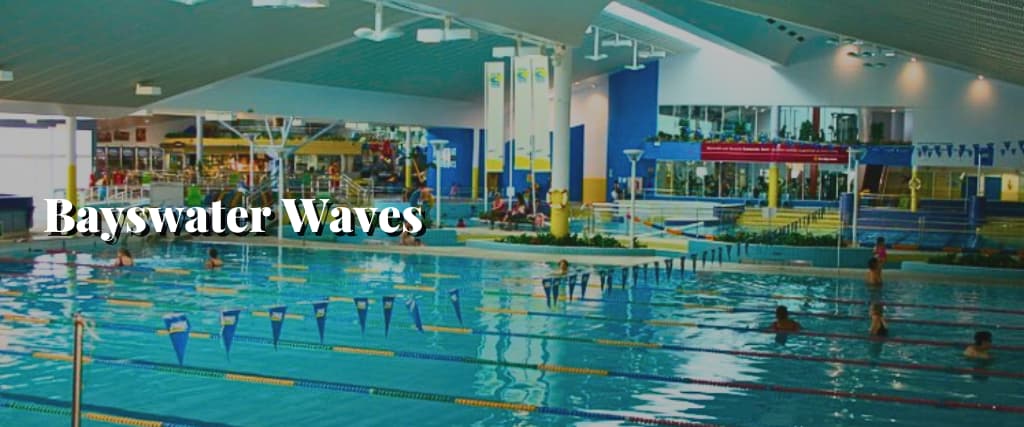 Address: Cnr Broun Avenue & Priestley Street, Embleton
Phone: 61 8 9276 6538
Bayswater Waves boasts Perth's only wave pool and is one of the largest aquatic centres in the metropolitan area. Bayswater Waves also has indoor and outdoor lap pools, a waterslide, a toddler pool, a hydrotherapy pool, and a lazy river! Once you have finished swimming, you can relax in their steam room or spa.
There are a variety of aquatics classes on offer, including swim lessons for people of all ages. And those with additional needs while learning how to navigate in water. If you're looking to throw a birthday party, look no further, and make sure you allow them to take care of your catering needs too!
In Conclusion
These are some of the best aquatics centres we've found around Perth. Whether you need swim lessons for yourself or a child, want to take fitness classes, or are just looking to relax your muscles in a pool of steaming water, there are options for everyone available.
Did we miss any of your favourite places? What are your experiences with any of the facilities we covered here? Let us know in the comments below!