The basis of a good day can sometimes be a good coffee. Whether you're getting your daily caffeine hit or heading out into town and want to savor the taste; there's simply no time for bad coffee. After reading our list you'll be armed with the information to ensure you only ever drink delicious coffee again.
La Galette
If you're in the mood for French flair and culture then head no further than South Perth's gateway to Paris which is La Galette. A fine array of traditional European brews can be enjoyed along with typical bistro fare.
Address: Shop 4 166/160 Hampden Rd, Nedlands WA 6009, Australia
Phone Number: (08) 6162 9412
Website: lagalettedefrance.com.au
Leaf and Bean Emporium
If you want to soak in a lively local neighbourhood vibe then head down to Leaf and Bean Emporium where you can watch Mount Hawthorn go about its business. The coffee isn't bad either. The ice cream-laden iced coffee is a delicious choice; while the Oreo Super Shake will sure you're the envy of your table.
Bacetto
Hidden on Hay Street, Bacetto is a hidden nook of Italian culture in Western Perth. The name is Italian for 'little kiss' which is a great description for this espresso bar; as it shows you warmth and affection in its small servings. Be sure to try some of the sweet and savoury snacks to compliment your coffee.
Address: 1/1327 Hay St, West Perth WA 6005, Australia
Phone Number: (08) 9322 1225
Mary Street Bakery
With at least three branches across Perth, you can pick a good coffee in whichever part of town you're in. While some consider the brunch and baked goods to be king here; those clearly haven't tried dipping their croissant in a flat white; a truly exceptional choice!
Address: Allendale Square, 77 St Georges Terrace, Perth WA 6000, Australia
Phone Number:(04) 97 771 334
Website: marystreetbakery.com.au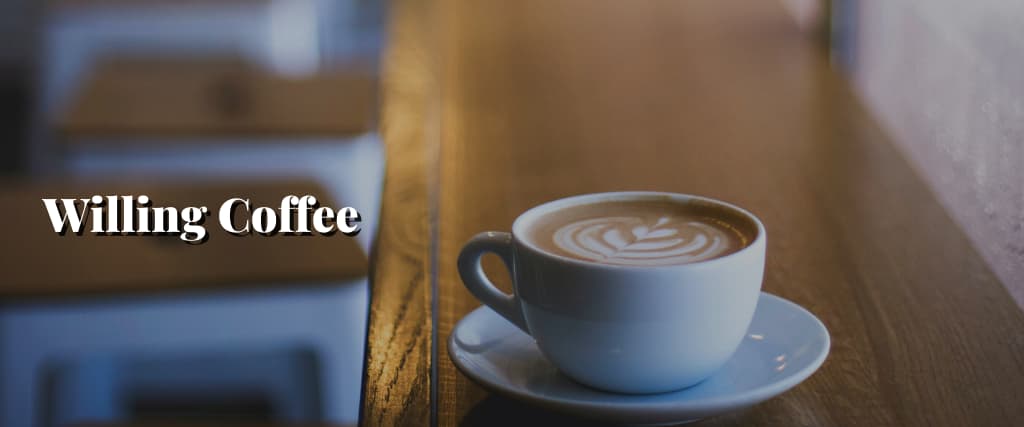 Willing Coffee
Willing Coffee dates back to the 1950s and has evolved despite continuing to be a family-run business for a multitude of generations. It's not just any family either, it's the lineage of Tim Willing – the former Australian cycling champion. Be sure to get down early as the opening times tend to see the café close a little earlier than conventional hours.
Address: 110 Terrace Rd, Guildford WA 6055, Australia
Phone Number: (04) 77 080 055
Website: willingcoffee.square.site
Gordon St. Garage
Sometimes an ostentatious or pretentious name isn't needed. After all, Gordon St. Garage is simply that. A converted garage on Gordon Street. The coffee is roasted on-site in collaboration with Mano a mano beans and they serve up some great breakfast food too.
Address: 16 Gordon St, West Perth WA 6005, Australia
Phone Number: (08) 9322 8050
Website: gsgarage.com.au