There might not be a more universally loved nationality of cuisine than Italian food. Pizza, pasta, artisan bread, and fine meats – Italy has it all. Sadly, it's a bit of a trek from Australia to Italy – but never fear! There are a lot of great Italian restaurants to sample such delights right here in Perth! Here are our absolute favourites to eat at!
Rossonero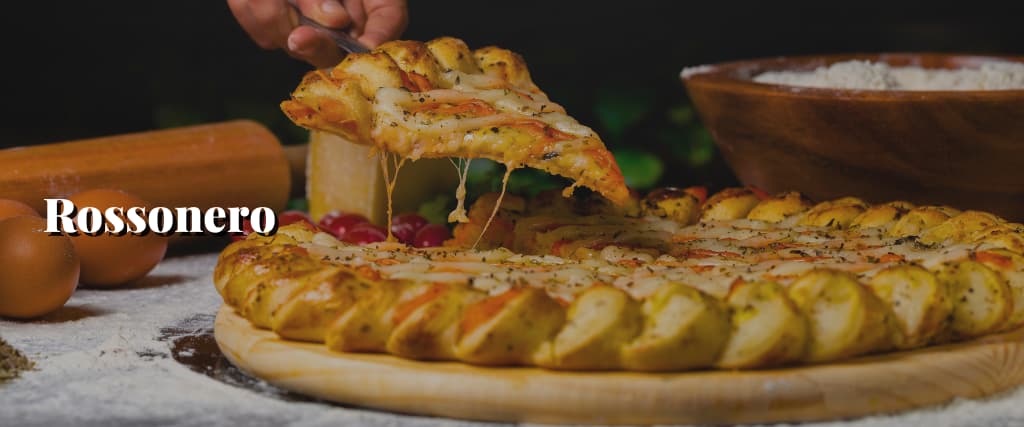 The sign on the outside says 'pizza'. That's exactly what you'll find here, unapologetically. The menu tends to change as the chefs experiment with new products for interesting topping variations, but the 'Sticky Pig' has stuck around. While apple on a pizza might sound odd, when combined with this bacon and butterscotch; it's just delightful!
Address: 18 Lyric Lane, Maylands WA 6051
Phone: +61 04 1149 2295
Trading Hours: Wed-Thur 5pm-8:30pm, Fri-Sat 5pm-9pm, Sun 5pm-8:30pm, Mon-Tues Closed
Monsterella Pizza
Monsterella has that edgy look about it. That kind of 'we care less about our décor, more about our food, man' vibe is well earned with pizzas that are naturally rich in colour and occasionally dripping with cheese. All of these pizzas are wood-fired so already come with a distinct flavour quality.
Address: 46 Grantham Street, Wembley WA 6014
Phone: +61 08 9287 2949
Trading Hours: Mon-Sun 4:30 pm-9 pm
La Sosta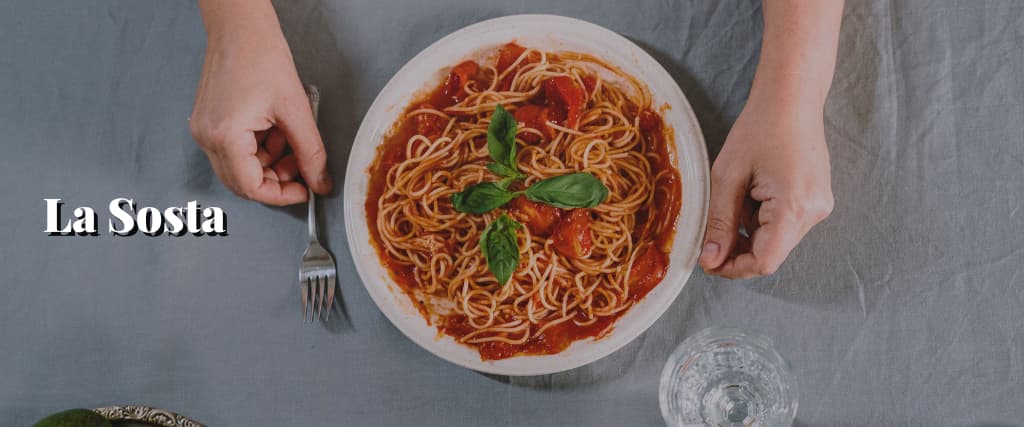 La Sosta has been serving up quality Italian food here in Fremantle since 2012. During that time it has established great working relationships with Australian and Italian suppliers to ensure they only use fresh and quality ingredients. If you want to really indulge then why not sign up for one of the Gnocchi masterclasses where you can make your own pasta dish!
Address: 85 Market Street, Fremantle WA 6160
Phone: +61 08 9335 9193
Trading Hours: Wed-Thur 5pm-10pm, Fri-Sun 11:45am-10pm, Mon-Tues Closed
Lulu La Delizia
Looking for pasta? You came to the right place. Lulu La Delizia focuses on the pasta itself, believing that sauces have come to be far too prominent in contemporary dishes. If you want a wonderfully crafted pasta where you can appreciate the texture of the substance itself – then be sure to check out this high-end Italian eatery.
Address: Shop 5 97 Rokeby Road, Subiaco WA 6008
Phone: +61 08 9381 2466
Trading Hours: Tues-Wed 5pm-10pm, Thur-Fri 12pm-3pm, 5pm-10pm, Sat 5pm-10pm, Sun-Mon Closed
Francoforte Spaghetti Bar
From pasta to spaghetti, Francoforte is a tiny restaurant with just a few seats – yet with a no-reservation policy. Here in this open-plan space, spaghetti is king with a multitude of succulent dishes available. The creamy broccoli dish not only looks divine but tastes it too!
Address: Shop 4 189 William Street, Northbridge WA 6003
Phone: +61 08 9227 9289
Trading Hours: Mon-Thur 5pm-9:30pm, Fri-Sat 5pm-10:30pm, Sun Closed
Automatic
Despite the name, Automatic; the pizza and the process are very much manual. Each base is left to naturally rise for 78 hours and then stretched by hand; before being cooked in a traditional Roman oven. The end result is one of the best pizzas in Perth; that's what 20 years of experience in Italian cuisine taste like!
Address: 35 Mends Street, South Perth WA 6151
Phone: +61 08 6180 9181
Trading Hours: Wed-Thur 5:30pm-10pm, Fri-Sat 12pm-2:30pm, 5:30pm-11pm, Sun 12pm-2:30pm, 5pm-9pm
Lalla Rookh
Based in Perth's CBD on St. Georges Terrace, Lalla Rookhcombines Italian culture and cuisine to create a truly memorable metropolitan experience. Be sure to browse the wine list as the sommelier has been noted as one of the best in Australia; as he consistently curates fantastic menus.
Address: 77 St Georges Terrace, Perth 6000
Phone: +61 08 9325 7077
Trading Hours: Tues-Fri 11:30am-10pm, Sat 5pm-10pm, Sun-Mon Closed
Cecchi's
Looking for fine dining in a cozy intimate setting? Cecchi's down in Inglewood offers that Italian living room setting while still serving up some of the best antipasti in Perth! Be sure to check out the special events like Porchetta Tuesdays where they exclusively use the Rotisserie for this roasted pork dish.
Address: 965 Beaufort Street, Inglewood WA 6052
Phone: +61 08 9271 6366
Trading Hours: Tues-Thur 5pm-9:30pm, Fri-Sat 5pm-11pm, Sun-Mon Closed
Il Lido
Taking its name for the Italian for the beach, Il Lido, describes itself as an Italian canteen. Given the coastal name, you can expect some lovely seafood on the menu – including delightful crab linguine. Be sure however to check out the Sunday menus as there are usually specials including lasagna and oysters.
Address: 88 Marine Parade, Cottesloe WA 6011
Phone: +61 08 9286 1111
Trading Hours: Mon-Sun 6:30am-12am
No Mafia
Pasta and wine. Has there been a better Italian combination? Well, not here at least! No Mafia's Prawn Butter Spaghetti will truly redefine your feelings on seafood. This of course should be washed down with your favourite bottle of vino. Oh, and if you're bringing the little ones, this place is great as it has a bespoke kid's menu.
Address: 252 William Street, Perth WA 6000
Phone: +61 04 2358 7417
Trading Hours: Mon-Thur 4pm-10pm, Fri-Sat 12pm-10pm, Sun Closed
Neighborhood Pizza and Pasta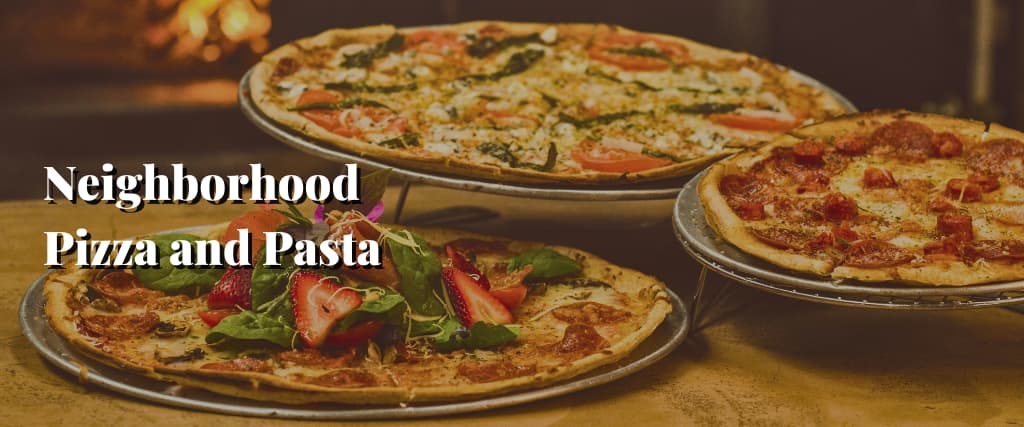 Who doesn't enjoy a late-night pizza? Or even a hearty pasta dish to start your evening? A warm welcome is always on the cards here at Neighborhood as this upcycled industrial space delivers delicious Neapolitan-style pizza. Oh and expect a bit of rock n' roll from the hi-fi speakers, that's the only thing they play here!
Address: 7 Anvil Lane, Mt Hawthorn WA 6016
Phone: +61 04 19057432
Trading Hours: Wed-Thur 5pm-8pm, Fri 4:30pm-9:30pm, Sat 5pm-9pm, Sun 5pm-8pm, Mon-Tues Closed
Dilly Dally
Dilly Dally is a charming restaurant with wholesome Italian comfort food including pizza and hearty pasta dishes. Be sure to check out the Feast menu which will fill your table full of food for $67 per person.
Address: 87 Rokeby Road, Subiaco WA 6008
Phone: +61 08 6228 1986
Trading Hours: Tues 5pm-10pm, Wed-Sat 11:30am-10pm, Sun-Mon Closed
Perugino
'Simply put, the best Italian menu in Perth' is embraided across Perugino's website – and after tasting this elegant offering it's hard to disagree. The husband-and-wife team hasbeen serving up traditional ravioli, pan-fried beef, and succulent tiger prawns since 1986; so have earned the locality's trust for premium Italian food.
Address: 77 Outram St, West Perth WA 6005
Phone: +61 08 9321 5420
Trading Hours: Tues-Fri 12pm-3pm, 6:30pm-10pm, Sat 6:30pm-10pm, Sun-Mon Closed
Si Paradiso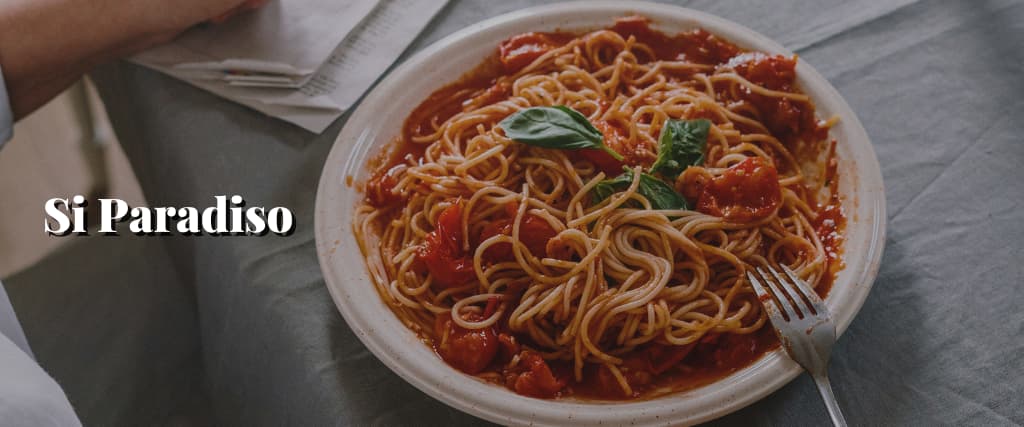 Pizza, pizza, pizza. Si Paradiso serves up at least 10 variations at any one time with both tomato and white bases covered. The outdoor space might be one of the best in Perth as well, so works great on a sunny day to enjoy some fine pizza – we recommend the Pomodoro with the succulent green tomato and basil oil.
Address: 446 Beaufort Street, Highgate WA 6003
Trading Hours: Wed-Thur 4pm-12am, Fri 4pm-2am, Sat 12pm-2am, Sun 12pm-12am, Mon-Tues Closed
Alfred's Pizzeria
Another pizza joint here, Alfred's Pizzeria is a very modern casual approach to dining as neon lights greet you upon entry – quickly be wondering is it a bar or a restaurant? Such questions should be put on hold however as you concern yourself with a truly delectable menu. The Big Al is our favourite, because it has meatballs on the pizza!
Address: 37 Barrack Street, Perth WA 6000
Trading Hours: Mon-Sun 4 pm-12 am
Mummuc
Pronounced 'Ma-Mooch' this suburban pizzeria is an Italian home from home. While originally sticking to family recipes, the chefs/owners have come to fuse Italian traditions with the best of Australian produce which has seen the menu to evolve with favourites including the wood-smoked sardine.
Address: 46/56 Grantham St, Wembley WA 6014
Trading Hours: Wed-Thur 5pm-10pm, Fri 5pm-10pm, Sat-Sun 3pm-10pm, Mon-Tues Closed
Galileo Buona Cucina
Does it get more authentic than this? Galileo Buona Cucina is a recipient of the Ospitalità Italiana quality seal issued by the Italian government based on its quality and how it upholds traditional Italian methods. The head chef and owner havebeen serving up a slice of Sicily in Perth since 2004 with specialities including the Italian roast chicken.
Address: 199 Onslow Road, Shenton Park WA 6008
Phone: +61 08 9382 3343
Trading Hours: Tues-Sat 4 pm-10 pm, Sun-Mon Closed
Garum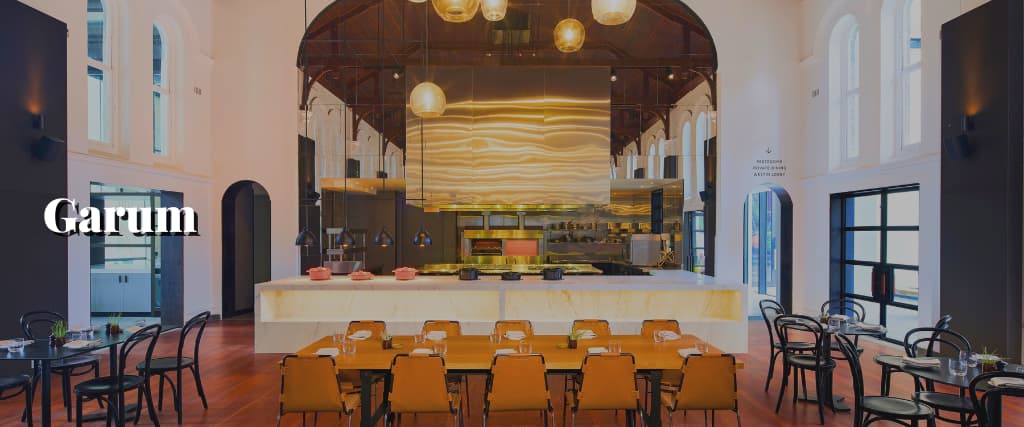 Named after the fish condiment that originated from ancient Roman cuisine, Garum is a nod to historic cooking methods – but upscaled to contemporary tastes. The chefs describe the offerings as the ideals of Roman cooking; with an evident focus on fish and meat. While this high-end restaurant menu is subject to change, the island scallops are always exceptional as is the rigatoni.
Address: Hibernian Place 480 Hay Street, Perth WA 6000
Phone: +61 08 6559 1870
Trading Hours: Thur-Fri 4:30pm-10pm, Sat 6pm-10pm, Sun 12pm-3pm, Mon-Wed Closed