Japan might seem to be a world away with its high-tech robots, the ridiculously populated capital city of Tokyo, and all its glorious seafood. That doesn't have to be the case,however! You can eat great Japanese food right here in Perth! Whether it's sushi, miso soup, or Okonomiyaki; there's more than enough to get your nosh on the Japanese way.
KiRi Japanese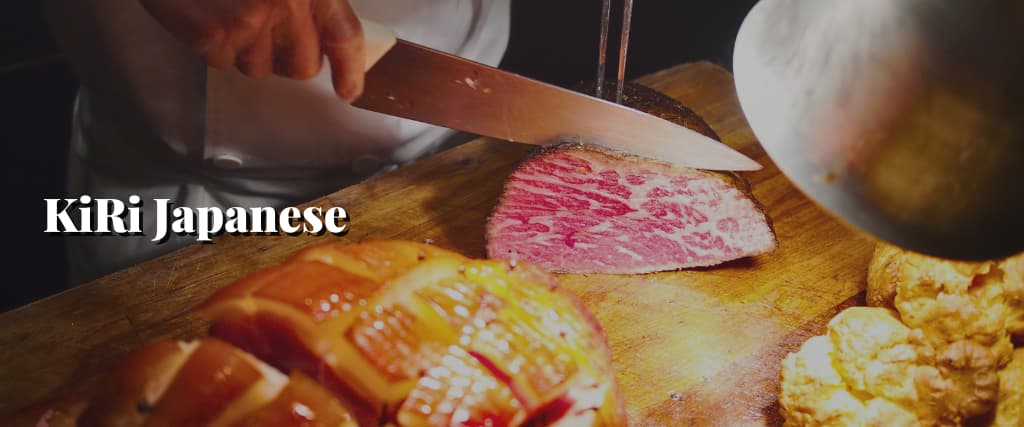 After training in the spiritual home to Japanese seafood, Tsukiji; Takaaki Komagata (the owner and head chef here) ran several successful restaurants in Kyoto. However Komagata and his family wanted a change; so relocated to Perth – where he started KiRi Japanese back in 2008. Here you can sample fresh sushi, a variety of bento boxes as well as Waygu beef.
Address: 142 Onslow Rd, Shenton Park WA 6008
Contact: 02 9251 5600
Hours: Tues to Thurs: 11 am — 2 pm, Tues to Sat: 6 pm — 9pm, Closed Mondays and Sundays
Marumo
Is ultra-exclusive and high-end sushi your thing? Marumo has got you covered. The restaurant has been trading in top-quality sushi since 2011 and subsequently become a staple for Perth foodies. The seven-course Omakase offering has become a rite of passage for any Western Australian food fan.
Address: 22/145 Stirling Hwy Nedlands 6009 WA
Contact: 0431 040 899
Hours: Tues to Fri: 7 pm — 10:30 pm, Closed Mondays, Saturdays, and Sundays
Restaurant Jun
It might not be the first foodstuff associated with Japan, but fried chicken in Japan is big. Whether it's served as a cutlet, with teriyaki, or by itself as a snack; 'Karaage' as they call is usually called upon all hours of the day – and perfect when out drinking. Be sure to check out the daily lunch special which regularly rotates Japanese classics.
Address: Basement 568 Hay Street, Perth WA 6000
Contact: (08) 9221 3339
Hours: Mon to Thurs: 12pm — 2pm, Friday: 12pm — 2pm, 6pm — 9pm, Saturday: 6pm — 9pm, Closed on Sundays
Nobu
With a few restaurants dotted about the globe, Nobu has become a staple in global Japanese fine dining. Here you can enjoy a refined bento box similar to ones eaten by Japanese workers every day, however, these are made with the finest ingredients found in five-star hotel restaurants. If you're heading out for dinner, consider the Omakase Menu where the head chef will cut only the finest sushi selections for your delight.
Of course, if you like this branch in Perth, be sure to go to one of its sister branches in Sydney, London, or New York when you next head over to those destinations!
Address: Crown Metropol Perth, Great Eastern Hwy, Burswood WA 6100
Contact: 1800 556 688
Hours: Sun to Thurs: 12pm — 2pm, 5:30pm — 9:30pm, Fri& Sat: 12pm — 2pm, 5:30pm — 8pm, 8:30pm — 10:30pm
Zensaki Japanese Canteen
Zensaki describes itself as an 'inner-city oasis' and providing a 'sanctuary for busy professionals. Who really can disagree given the spectrum of Japanese dishes available for every emotion you might be going through at the time of your visit.There's sushi for those professional lunches, ramens for cold nights, and katsu curry for when you need some vibrant comfort food.
Address: 250 St Georges Terrace, Perth WA 6000
Contact: 0433 693 521
Hours: Mon to Fri: 9 am — 3 pm, Closed Saturdays and Sundays
Ha-Lu
Ha-Lu is unapologetically fusing traditional Japanese cuisine with tapas serving styles; which leads to some heavenly dishes to share amongst your party – including grilled octopus, teriyaki chicken, and a surprisingly extensive vegetarian menu too. If that's not enough for you, glance over to the bar where you'll see a fine array of Japanese alcohol including five authentic beers and a whole shelf dedicated to sake.
Address: 4/401 Oxford St, Mount Hawthorn WA 6016
Contact: (08) 9444 0577
Hours: Wed to Sun: 4 pm — 9 pm, Closed Mondays and Tuesdays
Aisuru Sushi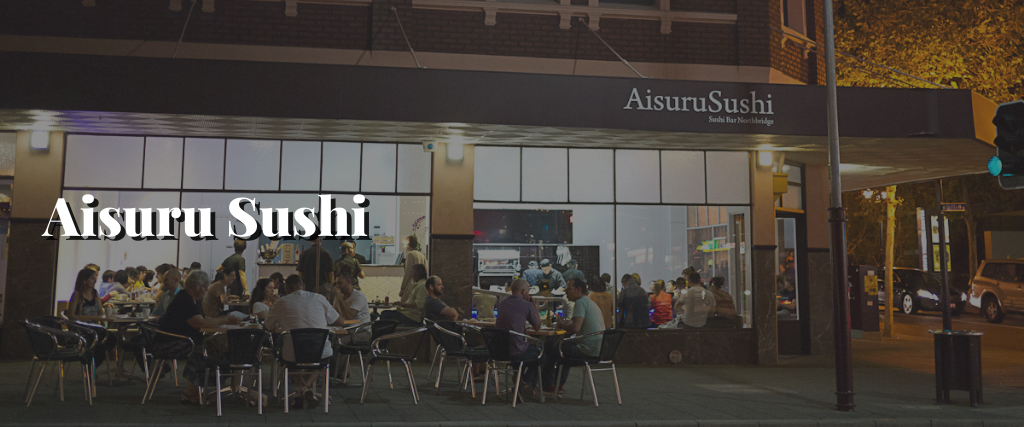 If you're looking for fine dining that would sit right in the heart of Ginza (a very affluent suburb of Tokyo) then head straight to Aisuru Sushi. Traditions are kept with the nigiri and maki rolls; however, intending to please all there aresome Western-influenced plates like bacon sushi. Or if you want exclusively hot food, they've got you covered with the skewered Yakitori sticks which serve up beef, chicken, and the infamous pork belly variation.
Address: 208 William St, Perth WA 6000
Contact: (08) 9328 8578
Hours: Mon & Tues: 6pm — 9pm, Wed & Thurs & Sunday: 12pm — 2pm, 6pm — 9pm, Fri & Sat: 12pm — 2pm, 6pm — 9:30pm
Tsunami Izakaya & Teppanyaki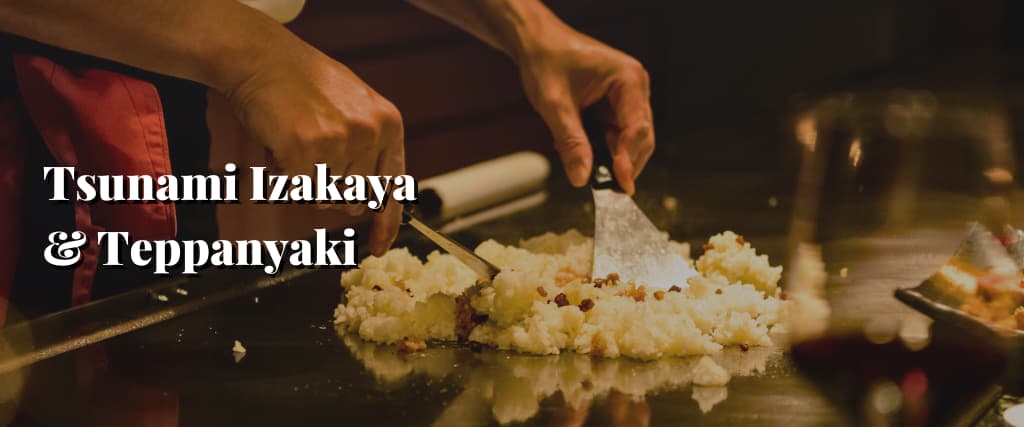 Tsunami has become a good time place for Japanese food. The menu nor the restaurant takes itself too seriously, instead favouring good time vibes – with a variety of Asian dishes and promotions available at any time. The Teppanyaki bar however is still a truly awesome experience to sample freshly prepared Japanese food – which is perfect for birthdays or other special occasions.
Address: 18 Glyde St, Mosman Park WA 6012
Contact: 0422 780 661
Hours: Tues to Sun: 5 pm —10 pm, Closed Mondays
Nine Fine Food
Self-described as a Japanese bistro, Nine Nine Food celebrates Japanese traditional cuisine while not shielding it under the pretense of historical grandeur. This has led to head chef Ryoji Ishizuka creating a warming fusion menu it combines Japanese dishes with the best of Australian culture. The result is a high-end meeting of East and West which can't truly be described by words, so you best sample the food for yourself!
Address: 227 Bulwer St, Highgate WA 6003
Contact: 02 9251 5600
Hours: Tues to Sat: 5:30 pm — 10 pm, Closed Mondays and Sundays
Mr. Oro Sushi
If you've thought that the servings of Japanese food are a little too small, then head to Mr. Oro Sushi in Mount Lawley to help you reassess that. The convention goes out the window somewhat as the sushi dishes come with a distinctly Mexican flavour as most resemble burritos! There are some Japanese staples with less fusion influence like the beef donburi (rice bowl), teriyaki chicken, and the author's personal favourite Takoyaki – fried octopus balls.
Address: 4/669 Beaufort St, Mount Lawley WA 6050
Contact: 0460 815 452
Hours: Mon to Sun: 11 am — 3 pm, 5 pm — 9 pm
Hanami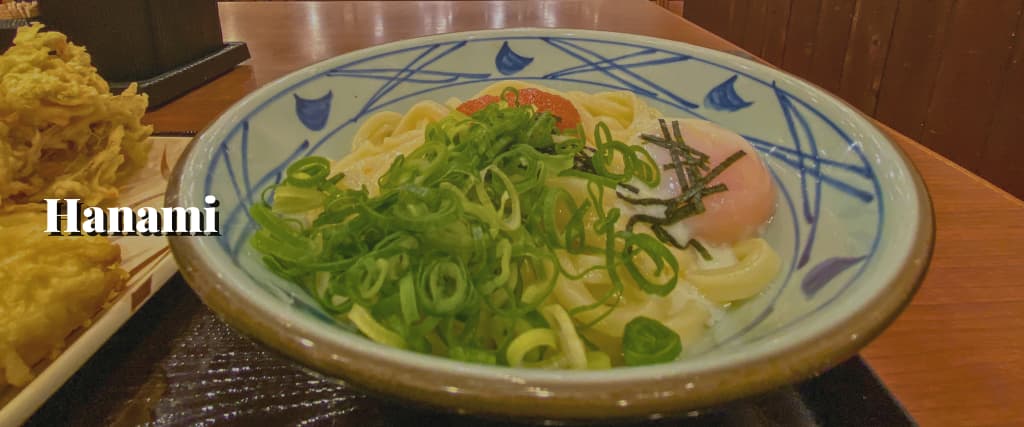 Out in Mount Lawley, Hanami takes its name from the popular pastime of 'flower viewing', usually by seasonal variation. Here you can enjoy a wide range of authentic Japanese meals with the sashimi platters usually being devoured very quickly; however, the menu stretches beyond this and offers Izakaya snacks (Japanese traditional pub food) including tempura prawns, udon noodles, and a wide range of Japanese beers.
Address: 685C Beaufort St, Mount Lawley WA 6050
Contact: (08) 9371 9855
Hours: Mon to Fri: 11:30am — 2:30pm, 5:30pm — 10pm, Sat & Sun: 5:30pm — 10pm
Is Donburi
This cozy place down on William Street offers a wide array of 'oriental cuisine' which spans far beyond just the Japanese palette, however, the prawn tempura here has been touted as one of the best in Australia, so is well worth checking out!
Address: 227 William St, Northbridge WA 6003
Contact: (08) 9328 2621
Hours: Tues to Fri: 11am — 2:30pm, 5pm — 8:30pm, Sat: 11am — 2:30pm, 5:30pm — 8:30pm, Closed Mondays and Sundays
Peko Peko
Peko Peko claims to have the best sushi in Western Australia. It's a big claim, but once you've tried the salmon nigiri and sashimi; it's easy to agree. The restaurant doesn't just offer Japanese food, however; with a plethora of other Asian dishes including Korean Bulgogi Beef, and Chinese Dumplings among other mouth-watering treats.
We've focused on the restaurant in Doubleview, but be sure to check out their other two branches based in Dunsborough and Attadale if you're closer to them.
Address: 1/172 St Brigids Tce Doubleview, WA 6018
Contact: (08) 9245 5077
Hours: Mon to Sun: 10 am — 8 pm
Nao Japanese
In the mood for ramen? Nao Japanese restaurant prides itself on delivering authentic ramen flavours. This means you can choose from shoyu, miso, shio, and spicy variations – all of which come with the famous slice of pork; but differ wildly in terms of the flavour profile. Of course, we can't always be in the mood for ramen so be sure to scroll down their menu as it offers other favourites including curry, gyoza, and Takoyaki.
Address: 191/580 Hay St, Perth WA 6000
Contact: (08) 9325 2090
Hours: Mon to Sun: 11 am — 5:30 pm
Super Tetsudo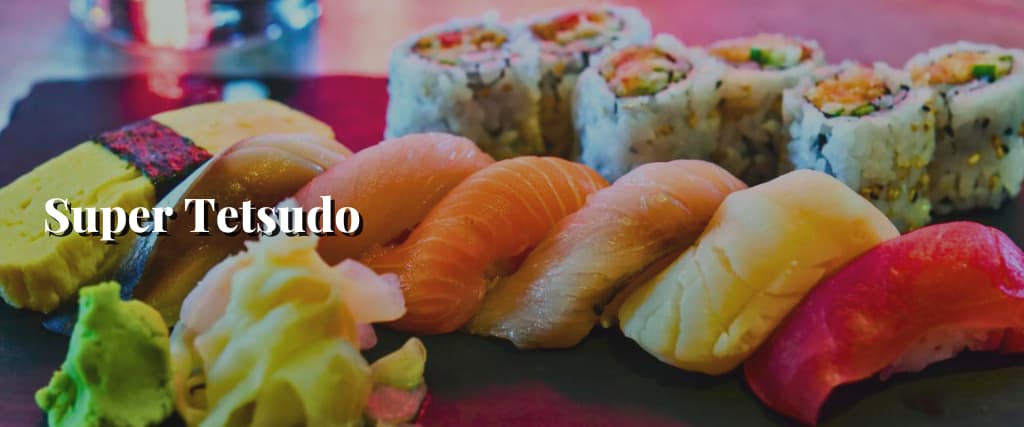 Testudo is Japanese for the railroad. This is exactly what you'll see when sat down here at Tetsudo as a model shinkansen track is mounted throughout the sushi bar and delivers all your dishes direct to your allocated area. Expect all your sushi favourites with a wide variety of nigiri and maki rolls available, but be sure to try the gyoza too!
Address: Level 1 (near cinemas), 1382 Albany Hwy, Cannington WA 6107
Contact: (08) 9358 3999
Hours: Mon to Sun: 11 am — 9 pm
Ichirin
Down in the Leeming suburb, sits one of the most authentic slices of Japan you could get outside of the country itself. The traditional menu uses only the best fish sourced from the coasts of Western Australia. While you can pop in at any time; we recommended booking ahead for the Omakase menu; which requires 48 hours' notice.
Address: 2/1 Dundee St, Leeming WA 6149
Contact: (08) 9310 8255
Hours: Tues: 5:30 pm — 9 pm, Wed to Sat: 11:30 am — 2pm, 5:30 pm — 9 pm, Closed Mondays and Sundays
Mon Taste of Japan
Should you be looking for an authentic Japanese diner with all the modern comforts of an Australian bar, Mon has you covered. The name comes from the Japanese word to describe family names and symbols used in historical periods of Japan. The food here isn't nearly as historic but lends itself to simplicity and tradition; making it the perfect place to kick back with a slab of sushi.
Address: Unit 14/663 Newcastle St, Leederville WA 6007
Contact: (08) 9227 1074
Hours: Mon to Fri: 11:30am — 2:15pm, 5:30pm — 8:30pm, Sat: 12pm — 2:30pm, 5:30pm — 8:30pm, Closed Sundays