Whether you want to look at Perth's inspiring skyline or hideaway in the dimly lit basement bars; Perth's cocktail scene is truly fascinating. Here are our top picks for when you want a boozy drink out on the town.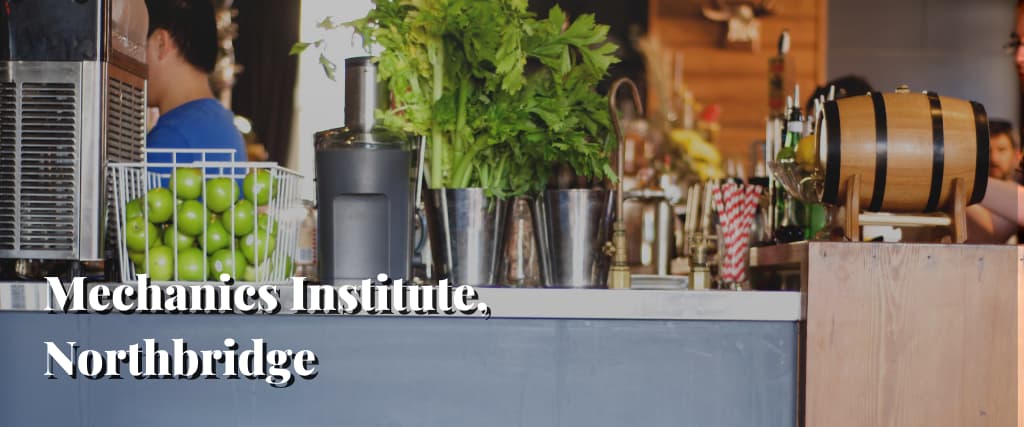 Mechanics Institute, Northbridge
If you like your watering holes to keep you on your toes, then the Mechanics Institute will do just that. A near-daily changing drinks menu only serves to please patrons. The Old Fashioned is of course a staple and has to be sampled at least once; after which you should definitely indulge in the burger sliders as they're a perfect savoury accompaniment to the sweet-tasting cocktails.
Songbird, Perth
Located on the rooftop terrace of the Carlton-Ritz has a certain affluent appeal. After all, it is a 5-star hotel. The Songbird Bar and Lounge is best enjoyed during the sunset hours to look down at the beach with a cocktail in hand. Of course, the bar food is exceptional too with fresh seafood a constant here.
Bar Lafayette, Brookfield Place, Perth
Looking for the old-world pleasures of a bygone era of drinking? The antique furnishings set the scene beautifully. The cocktails tend to be engineered to specific spirits with a back bar that is stocked to a level of incomprehension! The Don Papa Rum Cocktails are close to perfection with the Mango Punch one of the sweetest tropical drinks out there across downtown Perth.
Bobeche, Brookfield Place, Perth
Owned by the same people as the Heritage Wine Bar (within the same building) this basement cocktail bar focuses on 'the classics'. Rather than re-inventing the wheel, they much prefer to perfect it with Manhattans, Daiquiris, and the Old Fashioned laying claim to the throne here. If you want a bargain, be sure to head down during happy hour for $10 cocktails!
Foxtrot Unicorn, Perth
This basement bar stands by the mantra of 'Good Booze and Better Times'. The building started life as a bank vault in 1887. The menu changes frequently as they are all creative types behind the bar, but there's an emphasis on Australian native ingredients. The fingerlime breakfast martini probably shouldn't be consumed before noon; however, it will give you a good hit like a morning caffeine shot.
Long Chim, State Buildings, Perth
This Thai restaurant is one of our favourites for food; but how about the drinks here? The restaurant goes out on its sword and states bar is a destination in its own right. Most of these cocktails are inspired by Thai dishes with Asian spices integrated. Of course, if that doesn't sound like your thing the wine list is extensive as there are a fair few craft beers available too.