So the weekend is here and you want to look sharp for when you hit the clubs. Or maybe you want to look more presentable for a first date, the office, or a job interview? Whatever your reason for a haircut there are many styles of buzz cuts and fades you can choose to get done. Below is a list of some of the best of them.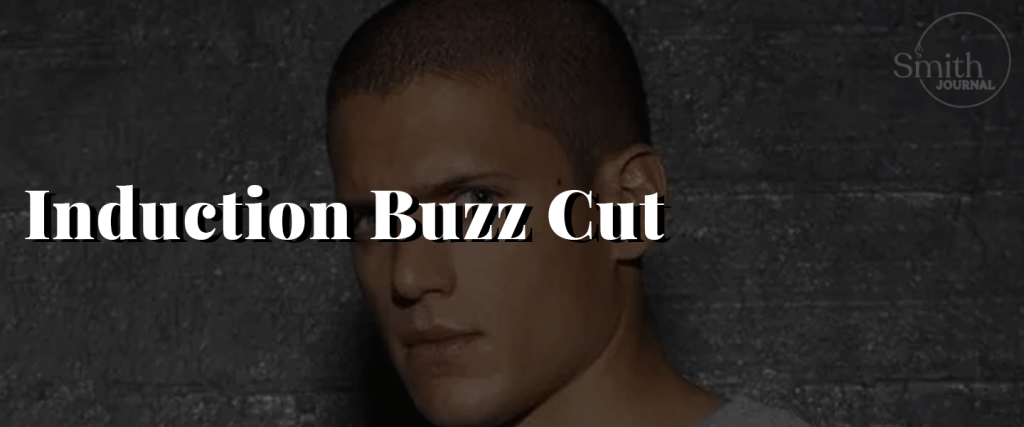 Induction Buzz Cut
Widely regarded as the traditional buzz cut, the Induction has its roots in the military, where new recruits were often forced to shave their head after arriving at boot camp.
This natural style of cut is not quite as short as the length of a zero, but it usually incorporates a 1, or even a 0.5 guard shaved all over.
Arguably more suited to those with an oval, triangle or diamond face shape, the hair all over your head, including the side, will be the same length as on top.
Induction Buzz Cut
Another style that is closely linked to the military is the uniform buzz cut. This style tends to be a little bit longer than the Induction crew cut and is generally made with a 2 or 3 guard.
Best suited to guys with an oval or diamond face shape, those who opt for this type of cut will be left with a uniform length on the back, sides and top of their heads, hence the name.
Buzz Cut with a Beard
Very much in vogue right now, a buzz cut with a beard can look really cool on men who have diamond or round shaped faces.
Both the sharp lines and the edges of the shaved head tends to pair very well with a beard that has been closely trimmed to create a sharp, masculine look which ladies evidently love.
Those who do adopt this style are advised to taper the nape and sideburns. A good way to do this is to ask your barber to fade your sideburns out, and then back in, to convey on you an illusion of high cheekbones and angles.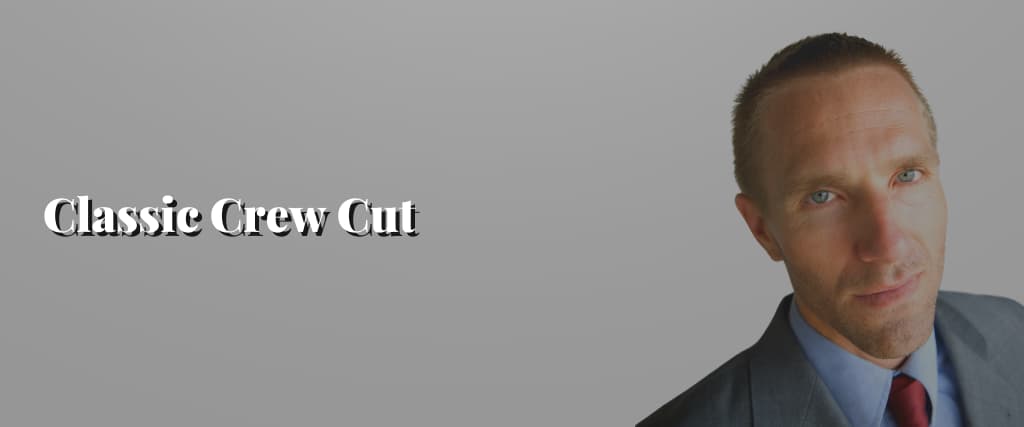 Classic Crew Cut
The Classic Crew Cut has been around for generations. It is a style where the top, sides and back, are all cut to the same length. However by today's standards, this length is a little longer than at other points of its lifestyle.
As a result, this shapes the hair into a more rounded cut, as opposed to the harsher, square shapes you are often given with the fade-styles. Generally this takes the form of a 3 or 4 guard all over, and whilst its good for diamond and oval face shapes it's not suited for rounded shaped faces.
Triple Zero
If you do have a rounded shape face then perhaps you should consider a triple zero.
This style of haircut is named after the triple zero blade that is used on certain clippers in the USA including the Oster. Its perfect for men who want to shave everything off and fully expose their shiny cranium.
Whether or not you receive this haircut via clipper depends very much on your barber, as in the last few years there have been a number of new foil shavers coming onto the market. Regardless of this, as many women think bald is sexy, this natural style could well be a winner for you.
Textured Crop Buzz
Since the start of this decade the Textured Crop Buzz has become all the rage. By and large it involves cutting the sides and back very short but leaving enough of a fringe to spike it forward and up.
A modern hair style for men who have oval or diamond shaped faces, this style of cut is best achieved with fade on the back and sides that is mid-skin. Generally created with a 5 or 6 guard on the top of your head, this style should be worn forward and down.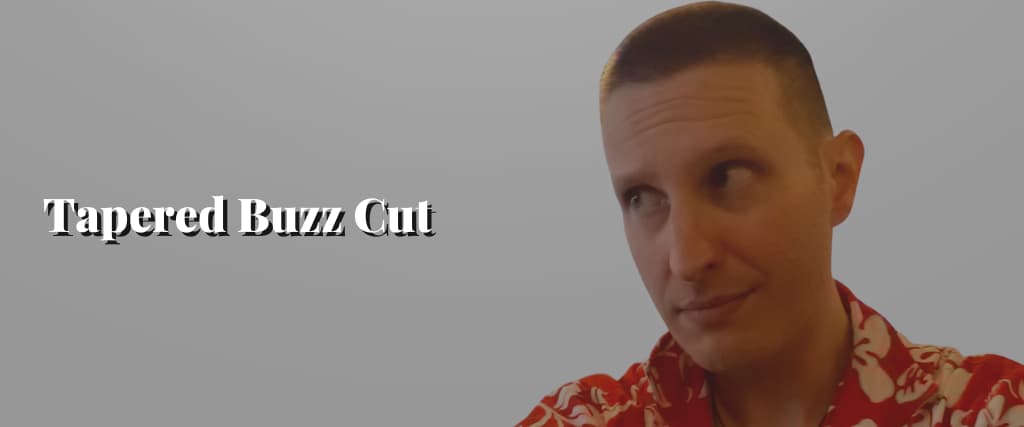 Tapered Buzz Cut
A Tapered buzz cut is a contemporary take on a classic style. Well suited to guys who have a circle, square or round face shape, it presents a look where the edges of your sideburns and the area around the nape of your neck progressively diminishes to nothing.
You can incorporate tapering into a number of different hair styles including slick-backs, crops, side-parts and buzz cuts. Essentially it is a low-maintenance cut that enables you to remain stylish and fashionable all throughout the year.
Low Skin Fade
Another cut that has its roots in the military, the skin fade is very much back in style right now, thanks to the influence of pop culture and streetwear.
This style involves shaving the back and sides of your head down to triple zero, all the while keeping a little bit of length on top – usually a 2 or 3 guard.
The reference to the low skin fade points to how far up your head the blend occurs. Generally best suited for square, round or circle shaped faces, the shortest section tends to start just above the ears and gradually drop down to the nape of the neck. From where it will eventually merge with the longest section.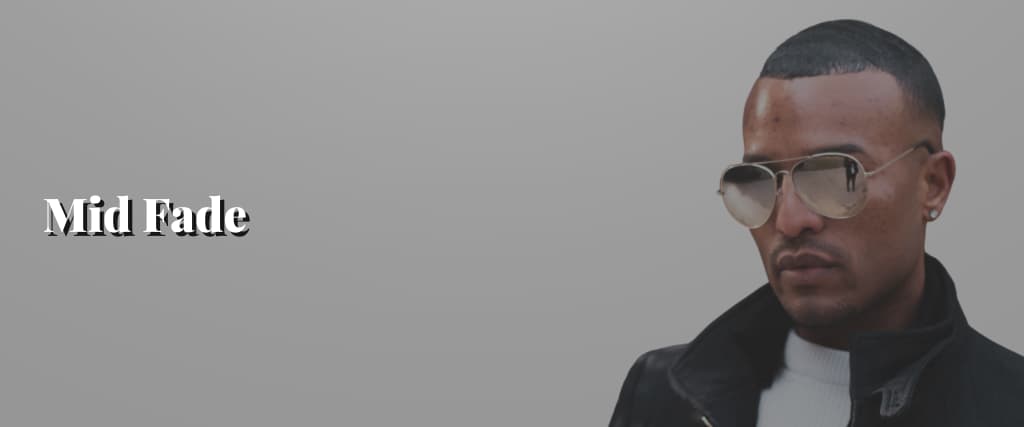 Mid Fade
Suitable for all face shapes, the mid fade style of buzz cut is pretty much the exact same as the Low Skin Fade bar one difference – the position across the head where the blend starts.
Generally for a mid-fade, the blend will start around the width of two fingers higher than it does for the low skin fade style. Notwithstanding, it will still maintain a smooth, gradual fade.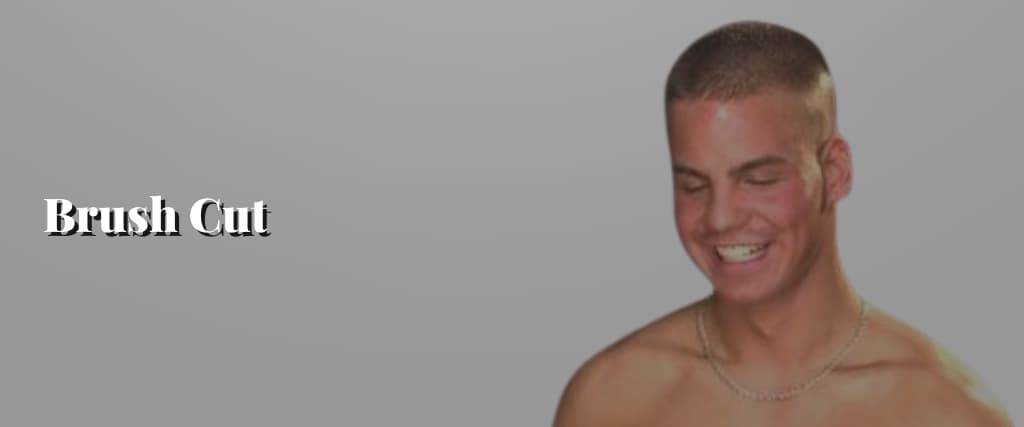 Brush Cut
A longer buzz cut style than most, the brush cut is good way of adopting a shaved style of hair without actually going bald. Best for oval and diamond face shapes, this natural cut requires using a 3 or 4 guard to shave the hair on both the back and sides, while leaving the top a little bit longer, thus enabling you to brush it to one side.