Back when they first came out, online dating sites had somewhat of a negative stigma attached to them. But today that attitude has long since diminished, as an increasing number of people realise that they do offer a much-improved chance of meeting your soulmate.
If you live in a small town, are the only single person amongst your group of friends and have very busy work lives, it can be very difficult to meet people the 'traditional way'. Especially if your pubbing and clubbing days are well and truly over.
It's for this reason that online dating has exploded in popularity in Australia over the last decade. To the point that there are now lots of dating apps and sites out there, which champion their potential success rate in finding you true love.
And herein lies an issue, because which one should you trust?
In this article, we'll outline 11 of the Best Dating Apps and Sites in Australia for you to join. Should you decide this is something you are ready to do.
So let's check them out!
11 Best Dating Sites and Apps
Below is a selection of what we think are the 11 best dating sites and apps in Australia right now. All you need to do is find the one(s) that suits what you are looking for and you can begin your search for love. Or lust!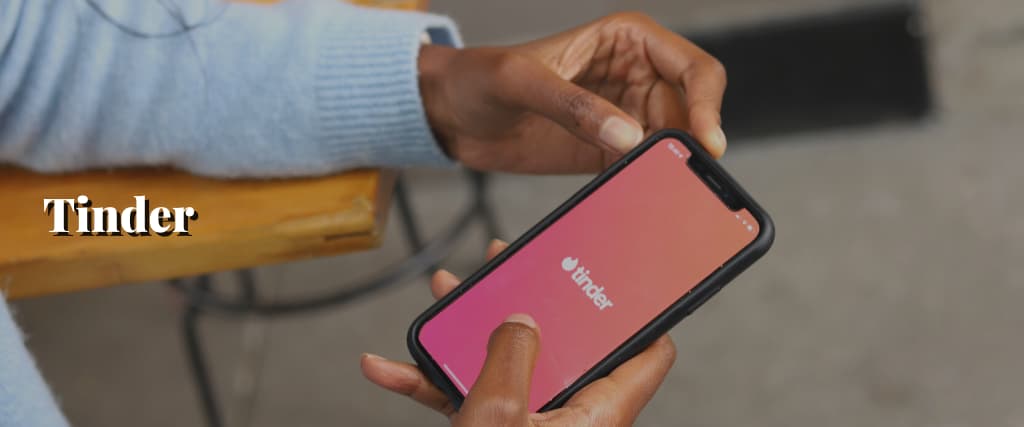 One of the most popular dating apps in Australia right now, it is estimated that up to 15% of the adult population of Australia uses Tinder on a regular basis. That equates to about 3.5 million people.
The Tinder format is pretty straightforward. You'll get a series of photos from the opposite sex and swipe right if you like the look of them. If that person does likewise to you then you can send each other flirty messages to establish if there is a spark.
From there it's up to you.
Cost: The basic version is free
Pros: Hugely popular, excellent site for hook-ups, generally safe, straightforward and fun to use.
Cons: Highly addictive, very superficial, regular rejections can be upsetting, often inundated with unwanted messages.
Bumble
While many people who use the Bumble app admit that it is good for flings and hookups, this is a very different option than Tinder.
With this dating app women are in control. Females users have to make the initial contact with guys and matches expire within 24 hours if she does not respond to you. Although there is a 'rematch' facility.
Cost: The basic version is free
Pros: Generally safer and better for women, very good app for hook-ups, there is a fair equal number of men and women on the app, very high ratio of matches to connections, app is fairly easy to use.
Cons: Guys are unable to initiate conversations, limited search criteria, matches can expire
Plenty of Fish
Drawing inspiration from the old saying 'there's plenty of fish in the sea', this site has a massive pool of users.
However, to help you search through it, the site has efficient filters and lots of features which make it one of the world's most popular dating sites.
Cost: The basic version is free
Pros: Massive user base, excellent layout, tons of great free features, advanced search filters are very good, suitable for all types of dating.
Cons: match quality is often not great, massive competition for attractive members of the opposite sex, high potential for scammers.
Hinge
Hinge is a dating app that is location-based. Similar in style to Bumble and Tinder, it does a great job of initiating contact between matches by helping them break the ice.
Using several prompts and features, it assists both parties to forge a connection by facilitating the conversation.
Cost: The basic version is free
Pros: Has a very easy to use and simple layout, ensures conversations are easy to start, assists
matches to form a real connection.
Cons: Not geared towards mature dating, has been known to repeatedly show the same matches.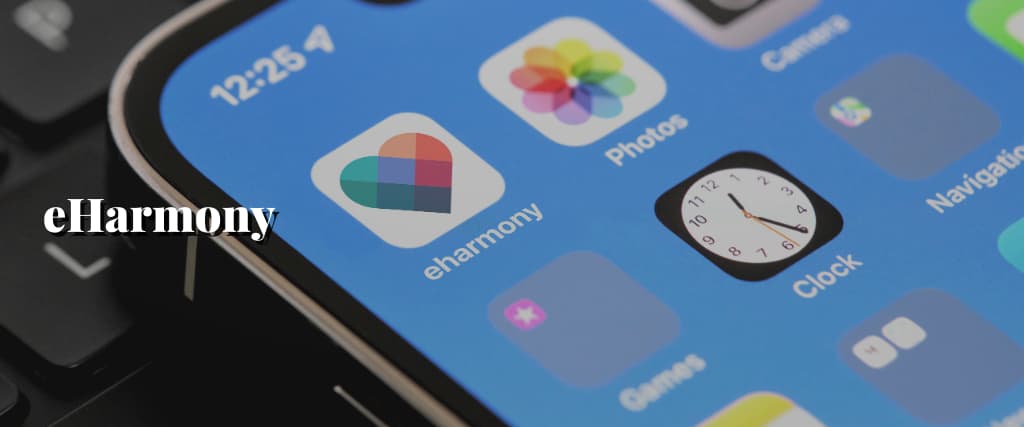 eHarmony
For over 20 years eHarmony has been one of the world's most popular dating sites. Primarily set up for those looking for long-term commitments, this site is so successful, apparently, over 540 people get married every day as a consequence of meeting on it.
Cost: A 12 month plan costs $19.95 per month
Pros: Facilitates solid matches, you really get to know your match in detail, geared towards those who want long-term relationships, excellent success rate
Cons: Lacks a search function, you have to pay to join, can get the odd mismatch
Oasis Active
Unlike most dating apps out there, Oasis Active is very much geared up towards Australian users.
Created and launched in Australia, the app is streamlined and social, having been designed with a big focus on Aussie culture.
Cost: The basic version is free
Pros: Arguably one of Australia's best dating sites, large number of users, very easy to navigate
Cons: Runs lots of ads, potential for scams
RSVP
Probably one of the most popular and trusted dating sites in Australia, RSVP is an excellent choice for those who are over 30 and looking for a long term relationship.
This isn't a place for hook-ups, so if that is what you are looking for, you'll need to go elsewhere.
Cost: Certain basic features are free
Pros: Very safe and secure, has a large membership base, straightforward to use, makes decent matches
Cons: It costs money to send a message, Company may be selling your data to third parties
OkCupid
OkCupid has been around for a while so should be considered a decent option. You can use it via an app or its website and once you sign up it will ask you a lot of questions.
The more honest your answer, the more chances of you finding a suitable and lasting match.
Cost: The basic version is free
Pros: Very inclusive, asks comprehensive questions, looks beyond physical appearances to match personality types, excellent potential for long-term relationships
Cons: If you want the best results it is a big commitment that can take up a lot of your time

Facebook Dating
After 14 years of operation Facebook finally cottoned on to the potential for match-making.
It now has a full-blown online dating app that is gaining traction and should continue to do so.
Cost: free
Pros: Very easy to get started, Facebook uses your existing data to set up your profile, ensures regular profile and dating profile are kept separate, so you will never be matched with friends, seamlessly integrates with Instagram
Cons: Has a lack of buffers which can lead to lots of unwanted messages, your personal data may well be sold without your knowledge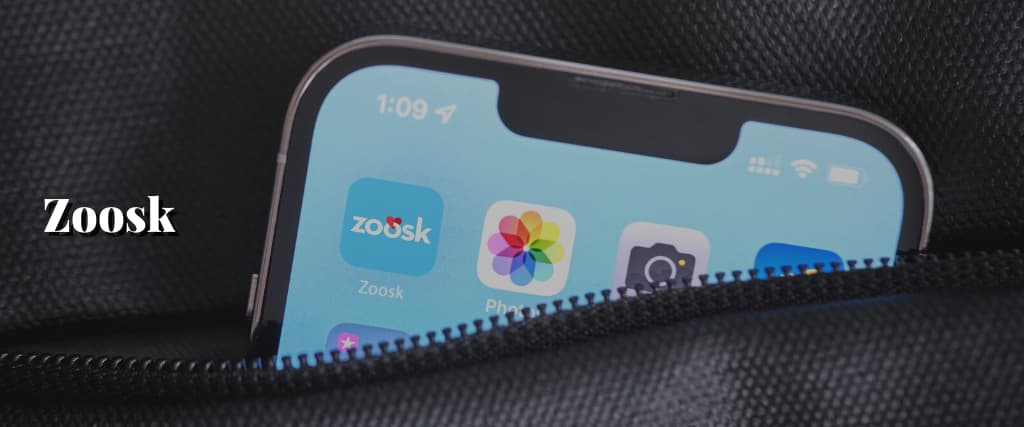 Zoosk
Zoosk is a dating app that is supported by a signature algorithm, which supposedly creates better matches.
It will cost you to message people on this app, although that helps to weed out those who are not serious about finding love.
Cost: Certain basic features are free
Pros: Has a large user, very to navigate, the algorithm is very effective in matchmaking, app verifies photos to significantly reduce the risk of scams and catfishing.
Cons: Not geared toward older users, most essential features require payment, you don't get refunds on subscriptions
Grindr
Looking for some man on man action? The Grindr is the place for you.
The biggest and most widely used gay mobile app in the world, this is the dating app of choice for gay, bisexual, trans, and queer people, as well as men who like to have sex with other men.
Similar to Tinder, this is also a good app for those who want to find friendship and possibly even long-term romance too.
Cost: The basic version is free
Pros: Hugely popular, straightforward and fun to use, excellent for hook-ups
Cons: Highly addictive, very superficial, can become quite soul-destroying after a while
Facts & Stats about Online Dating in Australia
Here are some interesting facts and stats about online dating in Australia.
– In 2021, 3.2 million people used dating apps in Australia.
– Most people who use dating apps in Australia are aged between 25 and 34.
– More than 25% of online daters say they are looking for long-term relationships.
– Revenue from online dating in Australia rose from $47 million in 2019 to over $56 million in 2021.
– Tinder and eHarmony are the two most recognisable dating platforms for Australians.
– 17% of Aussies claim to have fallen victim to romantic scams.
– Dating apps have now become the most common way to meet a new partner in Australia.
How do I choose the best dating site for me?
Each dating site offers something different to the user, so it is important to do your research to see which one is right for you.
Which one is right for you does depend on what you are looking for. If you are wanting just a fling, or a quick hook up then Tinder and Bumble are very good bets.
However, if you are looking for a serious long term commitment, and/or of a more mature age then apps and sites like eHarmony and RSVP may well be more appropriate for you.
In addition, some sites will allow you to message anyone on their app, whilst others involve you paying a fee for the privilege. Free messaging could result in you getting hundreds of unwanted messages. While paying for messages is risky in the sense that your money might not lead to a connection. Although it is usually an indication that you are looking for a serious commitment.
How to determine what is a good dating site
We understand you might have reservations before you join a site, so it is always good to test a few out.
Before you select your dating app of choice it is a good idea to read the reviews about it to see what people say.
Once you have settled on a few of them, sign up to see how they work. Get a feel for the layout, how user-friendly it is and also test out the communication tools. It's worth checking out how many members are on the site too, as well as any costs involved in it.
Whichever one(s) you like the best are the ones you should adopt as your dating app of choice.
Why should I pay for a dating site?
Good question!
On the face of it, you shouldn't have to, as many sites offer a free version. However, it does depend on what you are looking for.
If you are looking for a quick fling or one night stand then you probably don't need to fork out any money at all.
But for those looking for a long term relationship, the fact you are matched with someone on a service you both have to pay for is an indication of your level of seriousness.
Paying for a dating site also tends to weed out the catfish and scammers, so usually provides a much safer and smoother experience for the users.
Safety Tips!
Despite the best intentions of these dating apps, meeting up with someone you have met online is always a potential risk.
So it is always worth taking the following precautions to reduce your chances or becoming a victim of fraud, catfishing, identity theft, financial scams or even physical harm or trauma.
Regardless of which dating app or site you use, be sure to employ the following measures in all your dating app experiences:
– Research your date before agreeing to meet them. Do a Google Search to out their social media profiles, or blog if they have one, as well as their LinkedIn
– Talk via video chat a couple of times before agreeing to meet them in person
– Don't give out your personal phone number for dating until you fully trust the person. Instead use Messenger, Zoom or Google Voice.
– Be sure to meet in a public space like a cafe, at a market, or in the park during the day
– Tell a close friend or one of your family members specifically where you are going before you meet on a date
– Don't get too drunk on the first few dates – infact it is a good idea to keep a clear head by not drinking at all
– Don't reveal too much personal information about yourself, especially your street address or financials, until you trust the other person.
Final Thought!
So there you have it! Our guide to 11 of the best dating apps and sites in Australia.
We hope this guide has provided you with a clearer idea of which dating site is right for you.
If it has, we wish you the best of luck in your search for love. Or a quick hook-up!