For many men tattoos are the ultimate form of expression and art.
A great way to remember a loved one or occasion, show allegiance to a cause or simply display something you really likethe look of; tattoos should always strike that happy medium between personal meaning and visual appeal.
While your body is a blank canvas which you can decorate as you see fit, its important to remember that tattoos are a permanent addition. So you should really consider what image you want to showcase, and more importantly why.
When it comes to tattoo designs there are plenty of optionsavailable. From large, colourful sleeves to small, black lettering,here is our recommendations of 14 great tattoo ideas for the man who truly wants to express himself.
Portrait Tattoo
Portrait tattoos are extremely popular as they are a great way to honour someone. It could be a loved one who has sadly passed, your current partner, favourite musician or even a sporting hero.
Whoever you choose to immortalize on your flesh, be mindful that the entire tattooing process can take up to eight hours to complete.
Tribal Tattoo
Tribal tattoos not only look cool, they also convey millennia of tradition, culture, symbolism and masculinity.
Featuring intricate interweaving patterns and striking gradients, this pattern arguably is best placed on the chest or upper shoulder.
Irrespective of where you put it though, it always makes a statement whenever you show it off.
Family Crest
If you are lucky enough to have a family crest then it can serve as an excellent tattoo option for you.
Drawing upon generations of heritage, tradition and honour, this design style tends to be rich in detail and symbolism. They look best when sported on your chest, arm or back.
Sports
Guys love sports. So it follows that some will want a tattoo that reflects this.
This could mean anything from your favourite football team's logo to an image like a victory celebration, which captures an iconic sporting image.
These types of tattoos are often put on parts of your body like the arms, wrists or legs that are regularly exposed.
Lettering Tattoo
Lettering is a very popular choice of tattoo for men as it tends to portray a significant meaning.
Essentially it takes the form of words inked on your skin that really mean something to you. It could be song lyrics, a direct quote, or even the name of someone very dear to you.
Whatever lettering you decide upon, just remember that script style is important too.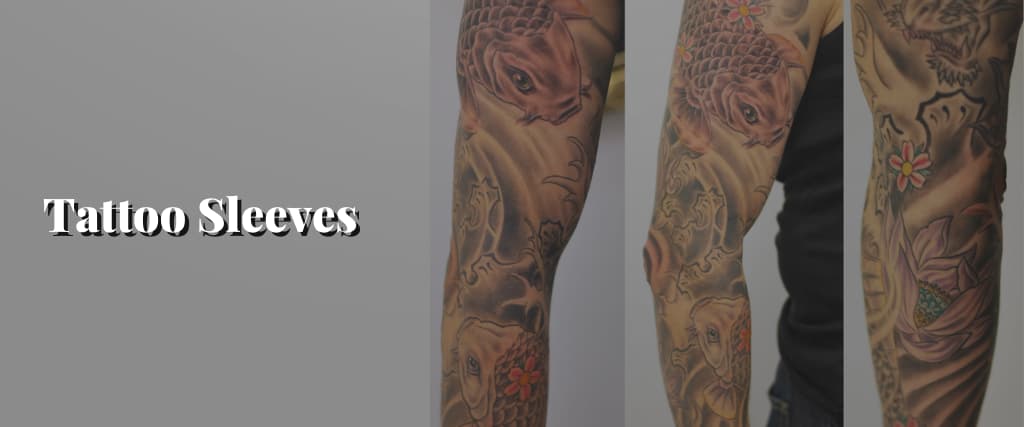 Tattoo Sleeves
Tattoo sleeves are not for the faint hearted.
Usually adopted by guys who've had a few tattoos inked on them previously, a full sleeve gives you scope to showcase the most intricate and colourful of patterns.
Given the multiple and lengthy sessions required to complete the design it's a more expensive and timely process that other styles of tattoo. But the finished result is definitely worth it.
Linework
Linework tattoos are perfect for first timers as they represent some simpler and cheaper options.
Taking the form of clean, single black lines, these designs are popular as they are less painful when administered.
They also allow you to showcase something you really love, in places like your hands, wrist or upper neck, that can't accommodate big designs.
Phoenix
Rooted in both Egyptian and Greek lore, and signifying rebirth, the phoenix is a mythical firebird which rose from the ashes with new courage and strength.
Sported by Ben Affleck, this is a popular design for guys, who have overcome very tough periods of their life.
Tending to be colourful, bold and striking in design, these motifsoften have healing properties for those who get them done.
Geometric Tattoo
If you are after something truly striking then consider a geometric tattoo.
Best placed on your arm, you can showcase incredible patterns that take the form of various shapes and sizes. If these patterns also have some kind of significant meaning, then all the better for you.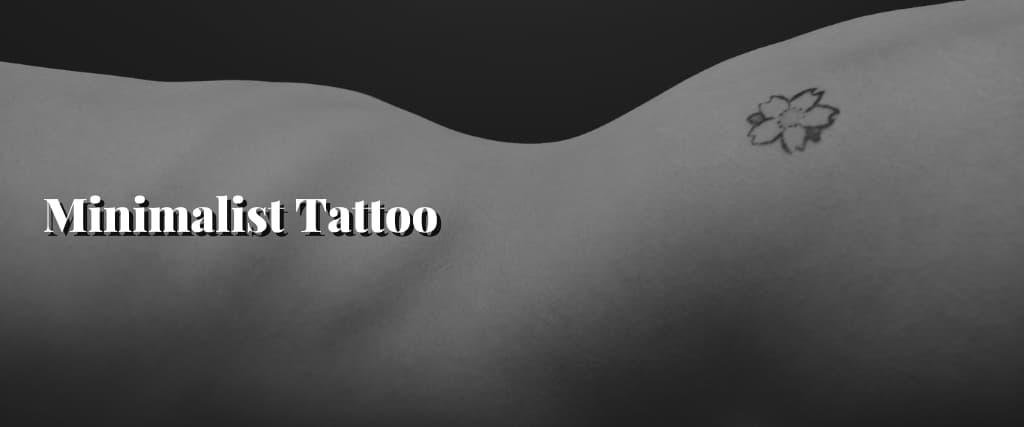 Minimalist Tattoo
A great option for men who are looking for their first tattoo, or who think less is more. Minimalist tattoos are bang on trend at the moment, allowing you to express yourself in an understated yet stylish way.
Lion
Lion tattoos are a popular choice of design for men, with the likes of Justin Bieber and Ed Sheeran sporting them.
It's an image whose meaning can signify courage, leadership, strength, confidence and nobility, and can also take the form of multiple designs. These include the likes of a lion's face, a lion wearing a crown and a lion that is roaring.
Compass
When it comes to tattoo designs the compass is an excellent option that can carry real significance.
Commonly found on shoulders, arms or legs, which are perfect body areas for its symmetrical shape, this type of tattoo can represent your journey in life, your love of travel or even asearch for love.
Skull
For decades, skull tattoos have been a very popular option for guys who want to get inked.
A very masculine and striking type of body art, its meaning can very depending on the individual. For some the skull represents power, rebellion and death. Whilst for others it can symbolize a celebration of life.
If you are considering getting a skull tattoo it's important for you to determine the right symbolism and design. Choosing where you want to showcase it is also worth seriously considering, as it can go anywhere from your hands, arms and sleeves to your back, legs or chest.
Religious
What better way to showcase your faith then with a religious tattoo?
The cross and Jesus are by far and away the most popular motifsyou can get. But other designs like psalm quotes, the Virgin Mary and praying hands are also some of the other options you can choose.
For many men a pictorial emblem of their spirituality will keep them on the path to righteousness, and even prompt them not to stray. Some even believe it may absolve their sins, and thus open the gates of heaven to them.