The partaker can only explain the level of love for beer. Once you unlock this level of bromance, how about we spice things up with these simple DIY activities that you and your beer will enjoy.
What are beer caddies? These are simple designs that make it easy to carry around beer. Most of them are wood, but there's no limit to the preferred material type. They are convenient designs that allow you to carry a lot of beer at once as they come with handles.
Now that you know what they are let's quickly show you some of the best tutorials to help you make caddies in the comfort of your house.
Best Tutorials on How to Make a Beer Caddy
Beer Flight Caddy Design: This is an excellent and uncomplicated design idea for a beer caddy. It will help you organise your beers easily and keep them fresh for longer.
Beer Bottle Caddy Instructions: Its stylish design makes it a great gift idea for any occasion. Whether you're celebrating a birthday, anniversary, graduation or simply because you love someone, it will be an incredible gift.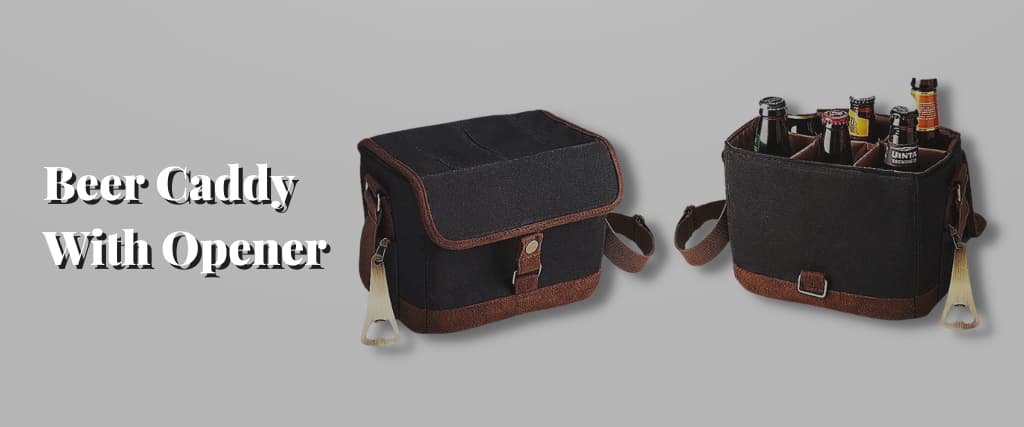 Beer Caddy With Opener: This is just as useful as it sounds. Instead of searching for that opener, you can easily make a beer caddy with an included opener. All you need to do is fill it with bottles and then put it away. If you need to grab a beer quickly, you won't have to worry about looking for an opener.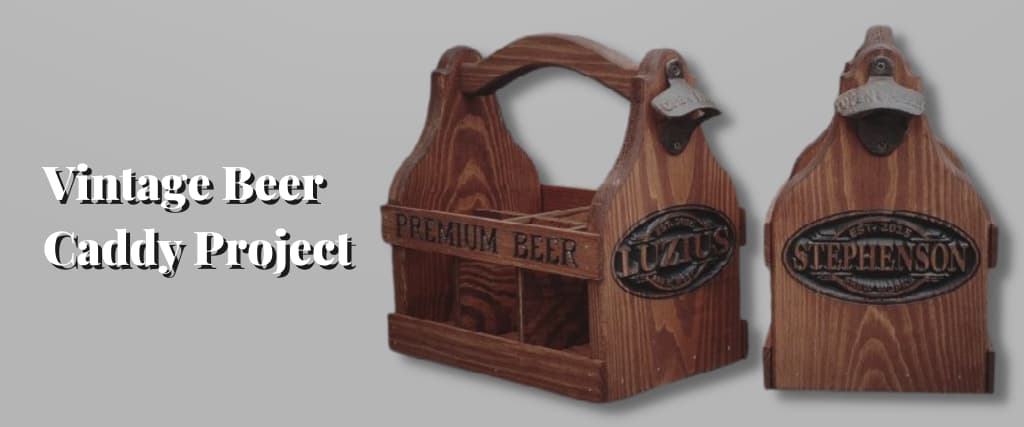 Vintage Beer Caddy Project: Make a vintage beer caddy that is simple yet stylish in design. Present it to your grandfather, who will be extremely happy. You may need to spend a few bucks on woodworking tools if you haven't done it before. You can get an idea of what kind of tools you might need here.
Handmade Beer Caddy Instructions: This is another excellent step-by-step guide that will teach you how to make a wooden beer caddy. Try it out!
Unconventional Beer Caddy DIY: It's nice to take a break from your normal-looking caddy. So, what if we took a step back and made something cool and unusual? This tutorial will show you how. You can even add your twist to it.
How to Make: Beer Caddy DIY Pete: Pete will help you through every project step. You'll get detailed instructions, clear pictures, and helpful tips along the way.
DIY Leather Beer Caddy: This is perfect for your dad's special occasion. He will love it, and you'll probably use it yourself! A great gift idea for Father's Day or any other occasion.
Monogrammed Beer Caddy: Are you looking for the ultimate gift? Well, this is a personalised gift that will leave a lasting impression. Make sure you choose a design that fits your recipient's style. You can also personalise the caddy with the recipients' initials, names, dates or other special messages.
Beer Caddy For Shower: You can put all kinds of drinks in them, and the water flows through them. That means you can enjoy your favourite drink while taking a nice bath. This is especially useful for entertaining guests because you can serve them immediately!
DIY Wooden Beer Carrier: Wooden caddies are the easiest ones to make. You just need tools like wood glue, hammer, saw, drill etc. Plus, they look good with a beer in them.
Make Your Own Beer Caddy Golf: If you love playing golf and enjoy drinking beer, make this awesome beer caddy for golf! This is an easy project that will cost you less than $20. Follow this guide and make it using recycled materials in just a few minutes.
Beer Caddy Groomsmen Ideas: If you're looking for an easy yet thoughtful gift idea for your groomsmen, then why not present them with their custom-made beer caddy! These are perfect for any bachelor party or wedding reception because they will serve as a great keepsake for all the guys.
Beer Caddy For Bike: This is an incredible invention! It will help you bring beer wherever you go. You can also put it on your bike and take it everywhere. It's great for camping trips and long road trips.
Beer Caddy Six Pack Tutorial: These are great for parties because you can easily carry six bottles of beer and put them anywhere. The tutorial is simple and well-detailed.
DIY Beer Tote Tutorial: These beer totes are great for summer and beach parties. They're easy to make, and you can customise them however you like.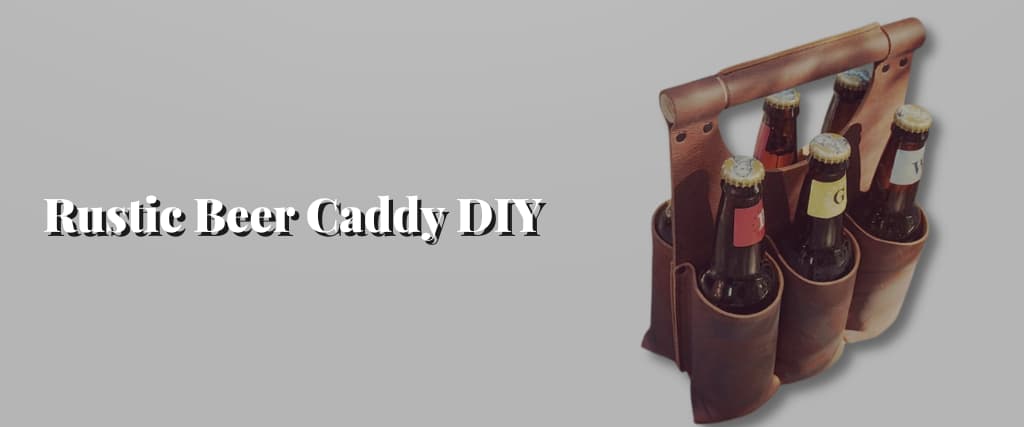 Rustic Beer Caddy DIY: Are you looking to add an excellent rustic touch-up to your home? These beer caddies are perfect for that rustic look, especially if you own a farmhouse.
Unfinished Beer Caddy: These beer caddies look cool and funky as they lack polish, varnish or colour. Follow that tutorial for all the necessary simple steps required.