Forget Cadbury and Nestle. When it comes to couverture chocolate, Australia has some pretty amazing brands.
Crafted with considerable passion, knowledge and skill, they produce the kind of chocolate loved by the true connoisseurs. You know, those who love the finer tastes in life!
In case you are not familiar with these purveyors and are looking for more options than just Cherry Ripe, Twix or Violet Crumble, outlined below is a list of 18 of the best Gourmet Australian Chocolate Brands you simply must try.
(All of these companies below produce and distribute chocolates in this country).
Zokoko
Founded in 2006, Zokoko is the brainchild of expert chocolatier Michelle Morgan, who is bases herself in the Blue Mountains.
A multi-award winning chocolate craftsman, her Alto Bene Bolivian 68% dark chocolate famously won the gold medal at the Sydney Royal Chocolate Competition.
Similarly, her award-winning Tranquilidad 72% is championed as being one of the best chocolates you will ever taste.
Continuing to raise the bar with each new creation, Zokoko can easily lay claim to being Australia's best gourmet chocolate brand.
Located in: Eco Blue Business Park
Address: 3/90/84 Old Bathurst Rd, Emu Heights NSW 2750
Hours: Mon-Fri 7 am – 4 pm, Sat 7:30 am – 12 pm
Phone: (02) 4735 0600
Haigh's Chocolate
Whether or not Haigh's Chocolate is the best gourmet Australian chocolate brand is up for debate. Though it is certainly one of the oldest.
Launched in 1915 by Alfred E. Haigh, this fantastic South Australian chocolate brand makes its delights from scratch using raw UTZ-certified cocoa beans as a source.
Boasting 22 stores around Australia, including in Adelaide, Melbourne and Sydney, Haigh's Easter bilby is a popular choice at that time of year.
Headquarters: Adelaide
Number of locations: 22
Founded: 1915
Number of employees: 600+
Monsieur Truffle
Monsieur Truffle was originally a one-man operation back in 2006, whose customer base was solely from the Prahran market in Melbourne. However, since then it has gained some serious traction over the years.
Now boasting a factory and online store, this fantastic Aussie brand has also won a number of international chocolate awards including:
2017 Bronze: Monsieur Truffe (Australia) – Ecuador 55%.
2018 Silver: Monsieur Truffe (Australia) – Australian Plum.
2019 Silver: Monsieur Truffe (Australia) – 29% Peach Melba.
2020 Silver: Monsieur Truffe (Australia) – 28% White Chocolate with Native Peach.
Made with organic ingredients and wrapped in sustainable packaging, this artisanal brand also features a huge variety in its chocolates. Which includes the likes of piedmont hazelnuts, caramel specks, crushed coffee beans and honeycomb.
Address: 351 Lygon St, Brunswick East VIC 3057
Hours: Mon-Fri 10 am – 4 pm
Phone: (03) 9380 4915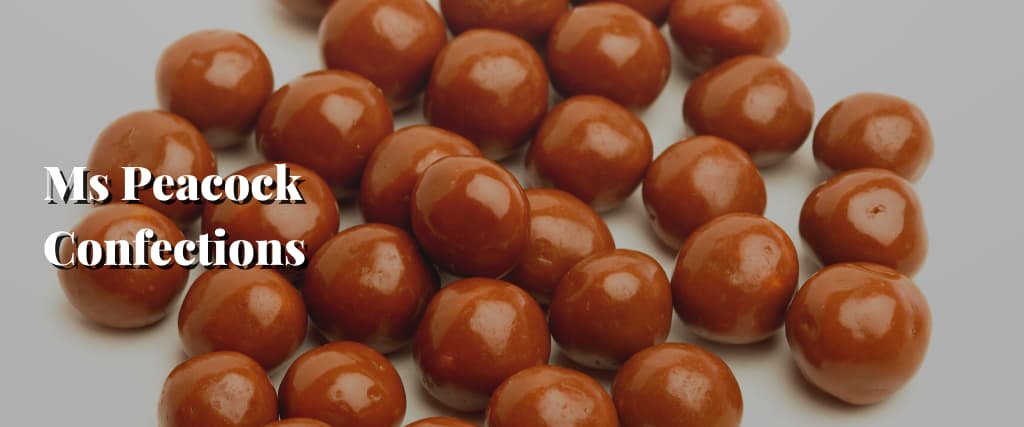 Ms Peacock Confections
While her real name is Lisa Morley, you probably know her better as Ms Peacock.
Highly decorated, her award-winning creative talents continue to impress. With candied nuts and honeycomb smash bars being much sought after.
One of the coolest things about the brand is that it offers a mystery gift service. This allows you to send chocolate anonymously to someone, who then has to guess your identity via three clues.
Address: Unit 2/6-10 Owen St, Mittagong NSW 2575
Hours: Wed-Fri 11 am – 4 pm, Sat 10 am – 4 pm
Phone: 0408 056 225
Luka Chocolates
Inspired by Belgian chocolate traditions, Luka Chocolates is a top Australian brand that is known for its excellence.
Fusing their blend of top quality couverture chocolate with ingredients that are locally sourced, these guys make some of the best gourmet chocolates in the country.
Based in Wyong, some of their creations incorporate organic honey, fresh cream, nuts, 100% pure fruit juices, fruits and spices. All of which are a delight to your taste buds.
Address: Chocolate Boutique and, factory 10/141-155 Alison Rd, Wyong NSW 2259
Hours: Wed – Sun from 10 am-2 pm
Phone: (02) 4355 4848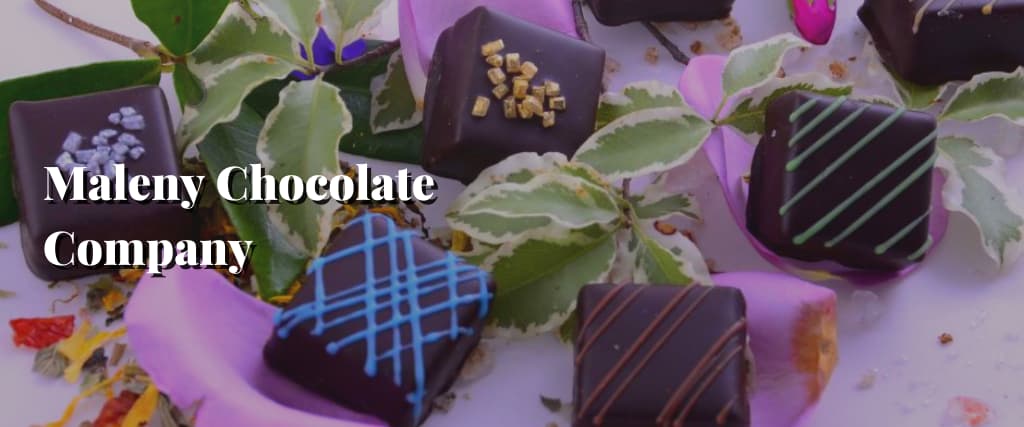 Maleny Chocolate Company
Based on the Sunshine Coast, Maleny Chocolate Company is a leading Aussie chocolate maker that produces its creations by hand.
Sticking their admirable principles, the brand never uses vegetable oils, preservatives or artificial flavourings.
Instead, they use only the finest Belgian chocolate couverture for their products which are presented in a beautiful shop layout that is defined by a central glass display cabinet.
Address: Rainforest Plaza, Unit 4/43 Maple St, Maleny QLD 4552
Hours: Mon – Sun 10 am – 4 pm
Phone: (07) 5499 9595
Jasper + Myrtle
Based in Canberra, Jasper + Myrtle is a small chocolate maker that uses beans which are ethically sourced from Papua New Guinea and Peru.
Run by Li Peng and Peter, they roast their beans onsite before adding in a range of top quality ingredients.
Free from preservatives and artificial colours, the concept of traceability and sustainability is at the very core of the business. This has proved to be a successful formula because the brand has won a number of International Chocolate Awards over the years including;
2017 Silver: Jasper and Myrtle (Australia) – Espresso Dark Chocolate.
2019 Bronze: Jasper and Myrtle (Australia) – Dark Chocolate Coated Ginger.
2019 Bronze: Jasper and Myrtle (Australia) – Lemon Myrtle and Macadamia Milk chocolate.
2020 Gold: Jasper and Myrtle (Australia) – Bougainville PNG 66% Dark Chocolate
Address: Unit 9 Building 3.1/1 Dairy Rd, Fyshwick ACT 2609
Hours: Mon-Fri 10:30 am – 4:30 pm, Sat 2 – 4:30 pm
Phone: 0416 182 477
Daintree Estates
A lot of chocolate companies proudly announce their products are 'Made in Australia'. But few take it to the level that Daintree Estates do.
100% Australian owned and operated, the company actually source their cocoa beans from the Daintree region of tropical far North Queensland.
This makes them the first brand to commercially manufacture chocolate that has an Australian origin. To keep things local, they even collaborate with regional farmers for sugar and dairy as well.
Their single-origin chocolate is delicious, but it can be difficult to source if you don't have an ABN.
Location: Daintree QLD
Phone: 0407 953 331
Koko Black
Not to be confused with Zokoko, every chocolate made by Koko Black boasts its own story and personality. Which is quite an impressive achievement considering there are over 100 of them.
Owned by Simon Crowe, who also counts the Grill'd burger chain in his portfolio, Koko Black offers a delicious range of gourmet Australian-made chocolate bars.
Their delectable range of truffles and pralines are handcrafted using high-quality natural ingredients, that are free from artificial flavours and colours.
They make a great gift for friends and loved ones, as well as a lovely treat for yourself.
Location: Australia wide
Just William Chocolates
Just William has been making quality gourmet chocolates for close to 40 years now.
Owned by Suzanne Francis, who is a fourth-generation chocolate maker, this Paddington based business has a popular cult following in Sydney.
All chocolates are handmade and feature unique gift packaging.
Address: 4 William St, Paddington NSW 2021
Hours: Tues-Wed 11 am – 1:30 pm, Thur – Fri 11 am – 2 pm, Sat 10:30 am – 1:30 pm
Phone: (02) 9331 5468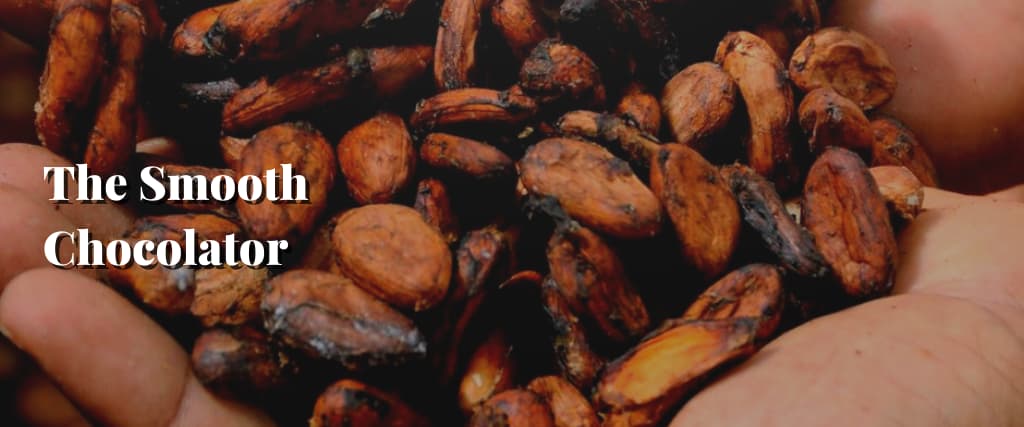 The Smooth Chocolator
Under the guidance of the highly talented Yoon Kim, The Smooth Chocolator has grown into a highly successful Australian chocolate brand.
Ethically sourced, their beans come from all over the world and are roasted, cracked, winnowed, conched and tempered to perfection to create some truly delicious treats.
This results in signature flavours, that have helped the brand garner a slue of awards including;
2019 Gold: The Smooth Chocolator (Australia) – Piura Blanco Peru 67%
2019 Silver: The Smooth Chocolator (Australia) – Tanzania Kokoa Kamili 70%
2019 Silver: The Smooth Chocolator (Australia) – Ramnath Trinidad 67%
Based in: Geelong
Prices from: $12.50
Bahen & Co
Making the transition from winemaker to chocolatier has certainly paid off for Josh Bahen.
Championing a process of old-style chocolate making, His delicious Bahen & Co brand of chocolate has taken the market by storm.
Incorporating a 1930's Barth Sirocco Ball Roaster and a Guitard Melangeur, which dates to around 1910, within the overall batch process.
The manufacturing process can be described as slow, steady and special. Sourced from some of the world's most isolated, exotic and remote destinations, the cocoa beans are first stone-ground, then conched, before being tempered and wrapped at Bahen's Margaret River factory.
Their range of chocolate is quite diverse and includes such flavours as Columbian Coffee and Almond and Sea Salt.
Location: Margaret River
Melbourne Cocoa
When Peter Wilson, a former manager of a punk band and winemaker discovered Valrhona chocolate whilst on his travels through Europe, it changed the course of his life.
Together with his partner Juliana Kennedy, they launch their Australian chocolate brand soon after in the 1990s in Victoria's Yarra Valley.
Renowned for their fine balance and delicious textures, their signature chocolates incorporate top quality ingredients that promote the full flavour profile of gourmet Belgian chocolate.
The small-batch blend chocolates include ganaches, crispies, jellies, pralines and croquants, and come in a box of anywhere between 2 and 25 pieces.
Address: 6 Briarty Rd, Gruyere VIC 3770
Hours: Mon-Fri 9 am – 5:30 pm
Phone: (03) 5964 9388
Just Bliss Chocolates
If ever a name was appropriate for a brand then Just Bliss Chocolates is it.
Situated in Adelaide, this boutique chocolate brand offers amazing chocolates that are handcrafted and hand-painted.
Their signature chocolate is the Gin & Tonic Truffles, which will have you rolling your eyes with delight.
Located in: Rundle Mall
Address: 5/38 Gawler Pl, Adelaide SA 5000
Hours: Mon-Fri 8:30 am – 5 pm, Sat 9:30 am – 5 pm, Sun 11 am – 5pm
Phone: (08) 7225 4872
Hunted + Gathered
When Cremorne based Hunted + Gathered won big at the 2018 Australian Food Awards, it was a huge tip of the hat to this Melbourne-based collectives 'less is more' philosophy.
Offering chocolate that has no more than five ingredients in it – with most having only three – this chocolate has a big focus on the bean.
Sourced directly from co-ops in both South and Central America, their chocolate has a real pure taste about it.
Address: 68 Gwynne St, Cremorne VIC 3121
Phone: (03) 9421 6800
Metiisto Chocolate
Conceived in Sweden, but brought to fruition in Toowoomba, Metiisto Chocolate is a terrific chocolate maker who ethically sources its cocoa beans from places like the Solomon Islands.
Backed by a network of small-batch farmers who go the extra mile to achieve the best quality they can, every single one of their beans is inspected by the brand prior to the manufacturing process.
Once approved, each bean is roasted and winnowed, before being refined, conched, aged, tempered, and finally wrapped.
A formula that clearly works, the brand has won a number of International Chocolate Awards over the years including;
2016 Bronze: Metiisto (Australia) – Madagascar 56% Dark Milk
2016 Bronze: Metiisto (Australia) – Madagascar 72%
2018 Bronze: Metiisto (Australia) – Patovaki 85%
Address: 538 Alderley St, Harristown QLD 4350
Hours: Tues-Fri 9am-3pm, Sat 9am-2pm
Phone: 0401 948 757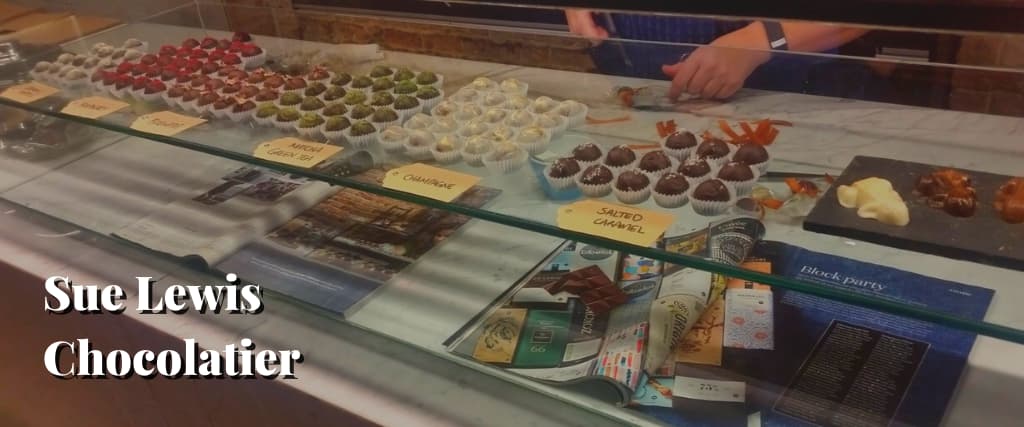 Sue Lewis Chocolatier
Over in Western Australia, Sue Lewis Chocolatier has been quietly building a successful chocolate empire.
Offering fresh handmade chocolates that use the world's finest ethically sourced couvertures, the company blend their creations with produce that is local, seasonal, and often organic.
Low in sugar and made with no preservatives, their truffles, bars and famous Rocky Road have a very popular following in Perth.
Located in: State Buildings
Address: State Buildings, Corner St George's Terrace &, Barrack St, Perth WA 6000
Hours: Mon-Fri 10 am – 5 pm, Sat 10 am – 4 pm
Phone: 0452 423 323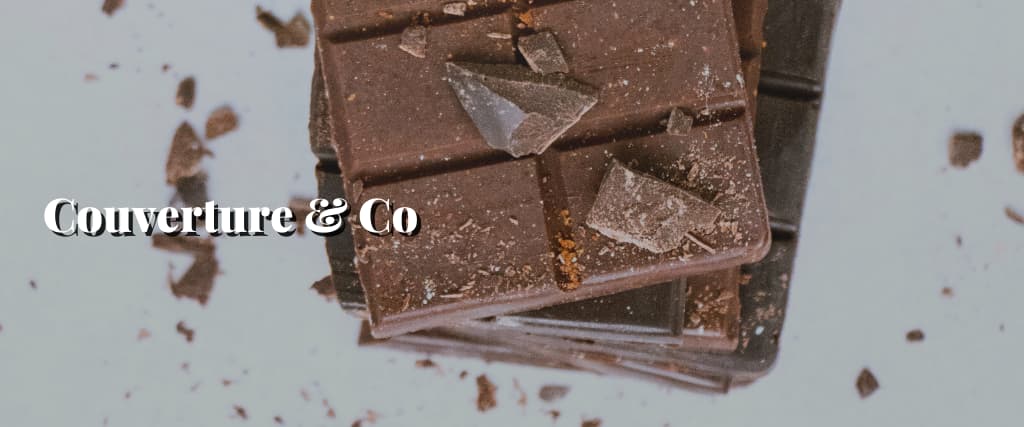 Couverture & Co
If you are looking for a true small-batch experience, then make your way over to Red Hill, within the suburbs of Brisbane to Couverture & Co.
All their truffles and bars are hand tempered, before being dipped, and piped in an onsite kitchen, prior to making their way into the display case.
Chocolate rarely gets as fresh as this!
Address: 19A Enoggera Terrace, Red Hill QLD 4059
Hours: Tue-Thur 9:30 am – 5:30 pm, Fri 10 am-5 pm, Sat 10 am -2 pm
Phone: (07) 3367 3000