Looking to join a wine club? Well, let us help you!
There are so many wine clubs operating in Australia right now, that it can be difficult to know which one to choose.
Whether you want to join a club that can provide you with a huge selection of labels at a very affordable price. Champion the wines of a particular region. Or present you with rare gems, from independent wineries you'd never previously heard of before. There is a wine club out there for you.
In this guide, we will showcase 19 of the best wine clubs and subscriptions in Australia. Join any of these and you'll never be left wanting for a drop.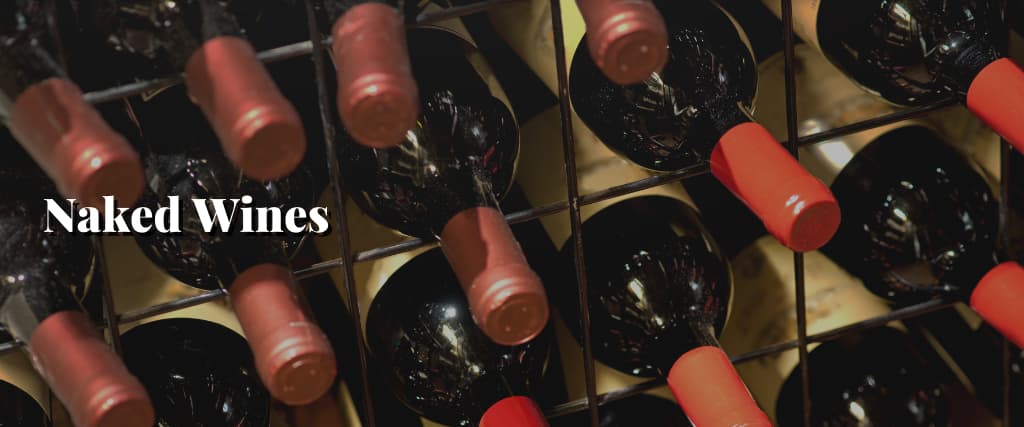 Naked Wines
Naked wines are widely recognised for being one of Australia's leading wine clubs.
Known for supporting local independent winemakers, they offer you the chance to receive a curated batch of premium fine wines, every month for just $40.
The beauty of their direct-to-consumer system is that you don't have to make any choices at all. They simply send you the wines they have selected. Which is a very good way to try new drops.
While their website is a tad on the cluttered side and does not have as good a user experience as other clubs on this list, however, you won't be disappointed with the quality of wines they give you.
If you do join, you can choose between a one-off or a monthly subscription.
Address: 18 Sydney Road, Manly, NSW
Phone: 1300 898 677
Delivery: Australia-wide
Frequency: Monthly
Alpha Box
If you are a big fan of South Australian wines then Alpha Box might be a good option for you.
Based in McLaren Vale, their club champions the diverse and top-quality offerings of local winemakers.
Interestingly, every letter in their collection represents a different winemaking project.
Operating on an on-demand basis, and offering free delivery, Alpha Box is very flexible and quite
affordable. With wines being available to purchase for $75 for a three-pack or $150 for a 6 six-pack.
Address: 8 Olivers Road, McLaren Vale
Phone: (08) 8323 7750
Delivery: Australia-wide
Frequency: On-demand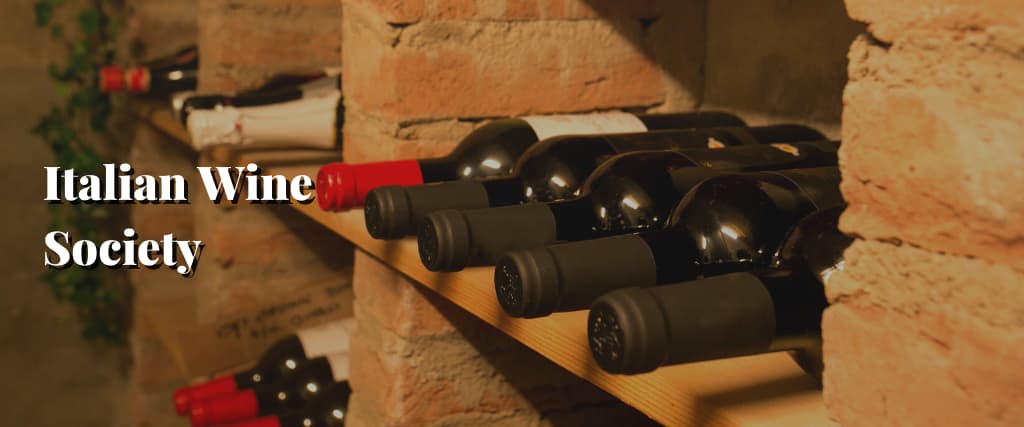 Italian Wine Society
The Italian Wine Society is right up there at the top of the class when it comes to wine clubs in Australia.
As the name suggests, they offer premium Italian wines, which are among the leading labels in Australia.
The club is not cheap, as subscriptions start from $240 for two months and rise all the way up to $550 per month for their best selection. For which they will deliver to you a custom chosen, privately consulted, box of between four to six outstanding Italian wines, that come with free delivery.
The wines are chosen by their Principal Sommelier, Daniel Marcella. Who has an extensive list of qualifications, which include official certification by the Vinitaly International Academy.
The Italian Wine Society has a range of clubs which include 'Orto' for those who enjoy vegan-friendly and organic labels. You can also choose to join the 'Etna' that champions the produce of the iconic Sicilian wine region that surrounds Mount Etna, and also 'Chianti', for those who want to explore different varietals of this famous red wine.
Phone: 0492 903 448
Frequency: Monthly/ Bi-Monthly, no lock-in contract.
Delivery: Australia-wide
Vinomofo
Based out of Cremorne, Vinomofo is a cool wine club that doesn't take itself too seriously.
One of its best features is its mystery box, which means the wines you get every month will be a total surprise!
Whilst some people might see this as a bit of a risk, their overall standard of wine is very good, and you will get to test out plenty of different varieties you might otherwise not have tried.
There are two main choices in terms of clubs you can join, including the Black Market Club and the Mofo Club. Both of which are quite affordable and offer free delivery.
The Black Market club is the one that offers the mystery box.
Address: Tenancy 4, Level 2, 6 Palmer Parade, Cremorne, VIC
Phone: 1800 663 419
Delivery: Australia-wide
Frequency: Every 1, 2 or 3 months
Qantas Wine Club
Best known as an airline, of course, Qantas also has an excellent wine club that works with more than 200 wineries across Australia.
This allows them to provide you with the very best selection of wine Australia has to offer.
If you have ever had a glass of wine on a Qantas flight you will know what to expect. Overall they have three subscriptions available, which are delivered on a quarterly basis.
Their wine selection is huge, and you can earn up to 10,000 bonus points per case, which is a real bonus.
Address: 10 Bourke Road, Mascot, Sydney, NSW
Phone: 1800 505 004
Frequency: Every 3 months
Delivery: Australia-wide
The Bottle Shop
If you have heard of Merivale, you should know what to expect from their dedicated online wine shop.
Synonymous with excellent quality, The Bottle Shop features an expert team of experienced sommeliers who curate outstanding collections of the best wines from around the world.
As their collections are rotated on a regular basis, this ensures you will always have a new drop to try.
Address: 1 Palings Lane, Sydney, NSW
Phone: (02) 9254 8008
Frequency: On-demand
The Borough Box
The Borough Box was only fairly recently launched. However, it is arguably the trendiest wine club around at present.
Passionate about natural wines, as well as those which are biodynamic and sustainable, they source their labels from all over the globe.
Monthly subscriptions start from about $180 and their overall quality is very good.
Delivery: Australia-wide
Frequency: Monthly
Good Booze Project
The Good Booze Project was launched by Mr West as their subscription service, with the aim of tracking down the most talented independent producers.
Utilising the skills and knowledge of a personal sommelier, they provide three options to suit varying budgets.
Boasting meticulous attention to detail and a penchant for unearthing rare finds, this Footscray-based wine club is one of the best in Australia right now.
Address: 106 Nicholson Street, Footscray, VIC
Delivery: Australia-wide
Frequency: Monthly
Wine Selectors
Offering good quality, yet affordable wine that is delivered straight to your door Wine Selectors is a great option for those who are a bit more budget conscious.
Offering memberships that start from just $22 a year, you don't just get wines with this club, but also extensive notes on tastings and even invites to exclusive wine events.
They have two wine club options. One of which is pre-selected, and the other customised. They also offer flexible memberships and a 100 per cent satisfaction guarantee as well.
Which, all things considered, makes them a pretty attractive option.
Address: Sydney Airport, Domestic Terminal 3, Keith Smith Avenue, Mascot, NSW
Phone: 1300 303 307
Delivery: Australia-wide
Frequency: On-demand
Cloudwine
Located in South Melbourne, Cloudwine is one of the leading independent wine stores in Australia.
Specialising in boutique wines and those that come from small Australian wineries, all of their wines are hand-picked for you based on factors like your taste, budget and the schedule you have chosen.
Because of their selection, you will have to pay more for this club, than others on the list. However, you do enjoy free delivery if you spend over $200 and will get to try some wines you might never previously know existed.
Address: 317 Clarendon Street, South Melbourne
Phone: 03 9699 6700
Delivery: Australia-wide
Pros: Free delivery over $200
Good Pair Days
Based in Sydney, but offering delivery across Australia, Good Pair Days is a subscription service that targets those who might see themselves as a classy drinker.
Operating with a firm focus on catering to the member's individuals taste, they actually give you a palate quiz to help them choose the right wines for you.
Inevitably there might be the odd fail, but generally, their wine recommendations are always very accurate.
There are several membership options available, none of which have lock-in contracts. And they even provide you with recommendations of food pairings to enhance your wine experience.
Address: 32/75 Corish Circle, Banksmedow, Sydney, NSW
Delivery: Australia-wide
The Weekly Drop
If you love your wine, to the point that you regularly drink it, then The Weekly Drop is a very good option for you.
Perfect for oenophiles, this club provides you with two wines every week. So it provides you with plenty of variation over the course of the year.
Prices are very affordable, and as an added bonus, the company demonstrates their commitment to sustainability by planting a tree for every box sold.
Delivery: Australia-wide
Frequency: Weekly
Different Drop
Looking for something easy and convenient? The Differ Drop is a great shout for you.
Heavily focused on artisan and rare wines, this is the perfect wine club for those of you who work long hours or are otherwise time-poor.
At around $175 per box, it doesn't come cheap. Although it is determined by your schedule.
Their selection is massive and you can also pause, or cancel at any time without facing a penalty.
Address: f5A, 42 Wattle Street, Ultimo
Phone: 1300 668 385
Delivery: Australia-wide
Frequency: On-demand
Wine Journey
Wine Journey is an inclusive club that attempts to foster deeper connections between those who love wine, and Australian vineyards of all shapes and sizes.
Providing you with six wines, as well as maker notes and in-the-know knowledge given to them by locals, this club provides you with a wonderful wine experience you will really enjoy.
Phone: 1300 449 699
Frequency: On-demand
General Inquiries: Mon – Fri 9 am-5 pm, Sat 10 am – 4 pm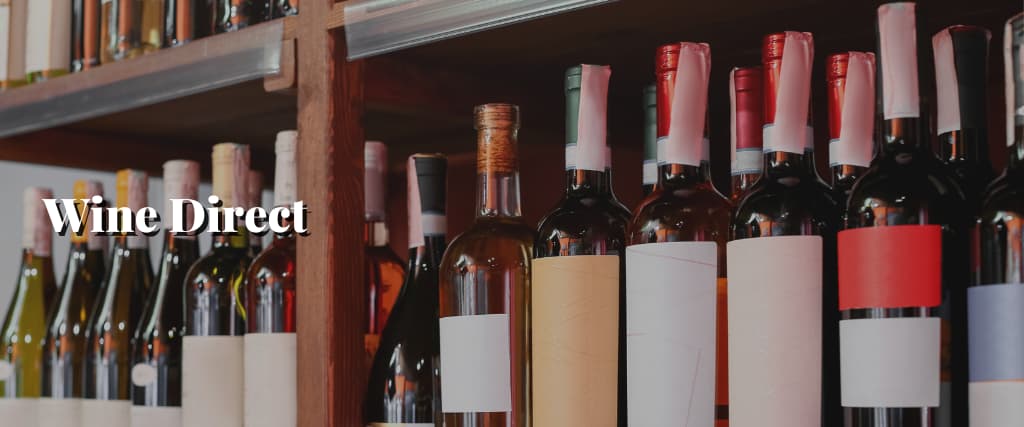 Wine Direct
If you like the idea of a wine club that supports Australian labels, then look no further than Wine Direct.
Very well established, this club has been around for a while. So they know what they are doing when it comes to choosing quality wines and delivering them with efficiency.
Offering highly personalised service, as well as free delivery Australia-wide, they regularly run special offers and have a very good selection to choose from.
Phone: 1800 64 WINE
Delivery: Australia-wide
Frequency: Every 3 months
The Local Drop
For those of you who like to try new wines from a range of different producers, The Local Drop is an excellent option.
Based out of Melbourne, this club champions Australian wines. As well as the occasional, iconic international brand too.
Picked by a personal sommelier, you will receive six wines every month, which have been specially curated to suit your palate.
Typically this will set you back about $175 a month. But will incorporate a mix of white, red and mixed varieties.
Address: 30 Victoria Street, Brunswick East, Melbourne
Phone: 1800 903 885
Frequency: Quarterly, monthly, bi-monthly
Delivery: Australia-wide
Dan Picked
Cleverly named, Dan Picked is the wine club run by Dan Murphy. So if you are looking for a sheer variety of labels, this is a great club to join.
While their selection is much greater than any other wine club service, it does not necessarily include that many choices from small, independent labels.
That said, if you have never used a wine subscription before, this is a terrific option because they will stock a lot of your favourite brands. Which you will be able to buy at a very affordable price, along with free shipping as well.
Frequency: every 2 months
Bottles included: six bottles (one wildcard).
Chosen by: Dan Murphy's wine team.
Tasting notes: Included
Price: $99-159 AUD w/ free shipping.
East End Cellars
Another wine club that is known for its wide variety of labels is East End Cellars.
Delivering on a quarterly basis, they strive to offer quality and value, in all their selections of 12 hand-picked wines.
Each of their boxes is valued at around $280, although you can buy them for $240. While you are not tied to a lock-in contract either.
Address: 25 Vardon Avenue
Phone: (08) 8232 5300
Delivery: Australia-wide
Frequency: Quarterly
P&V Merchants
Situated in Sydney's hip, inner-west suburb of Newtown, P&V Merchants, are well known for providing their customers with the best of organic and natural wines.
Delivering all over Australia, subscriptions cost just $150 a month, with the six wines being curated by your personal, and highly experienced sommelier.
Address: 64 Enmore Road, Newtown, NSW
Phone: (02) 9517 9754
Delivery: Australia-wide
Frequency: Monthly