Spaceships aren't cheap and don't come with a lifetime guarantee. The maximum number of flights a spaceship can take is 100, and each flight is costly.
Therefore buying a car that looks like a spaceship makes more sense than buying an actual space shuttle. This article goes over futuristic vehicles that are built like spaceships.
The article highlights some unique cars, some of which were manufactured in the early 1990s when innovation was at its peak. The article will also look at futuristic car ideas designed by popular brands such as Kia, Mercedes, and Honda.
Regarding unique cars, no vehicle comes close to Michael Vetter's Extra-Terrestrial Car; some people would choose to enjoy a ride in this car instead of an actual space shuttle.
Let's look at 20 vehicles that resemble space shuttles.
1. Extra-Terrestrial Car
We start this article with a vehicle by the innovative Michael Vetter, who not only made this extra terrestrial vehicle but also auctioned it on eBay for $100,000.
Vetter describes the vehicle as a major attraction on the exterior and a smooth ride on the interior. According to Michael, many people take more pictures of this vehicle than Ferraris or Lamborghinis.
The car offers a reliable and smooth ride, and owing to its shape, the faster one goes, the quieter it is on the inside. This car resembles space shuttles more than any other vehicle.
2. 2084 Chrysler Hover Vehicle
This car's manufacturer took things a notch higher by introducing this unique car concept. Chrysler intends to manufacture a car that resembles hover cars. However, there's little to go by as Chrysler hasn't provided many details.
Nevertheless, many people are comparing this car to vehicles that have been featured in movies such as Back to the Future II, Space Odyssey, Blade Runner, and Total Recall. For all we know, this car might become a reality in 2084. All we can do is fantasize about driving in such a vehicle.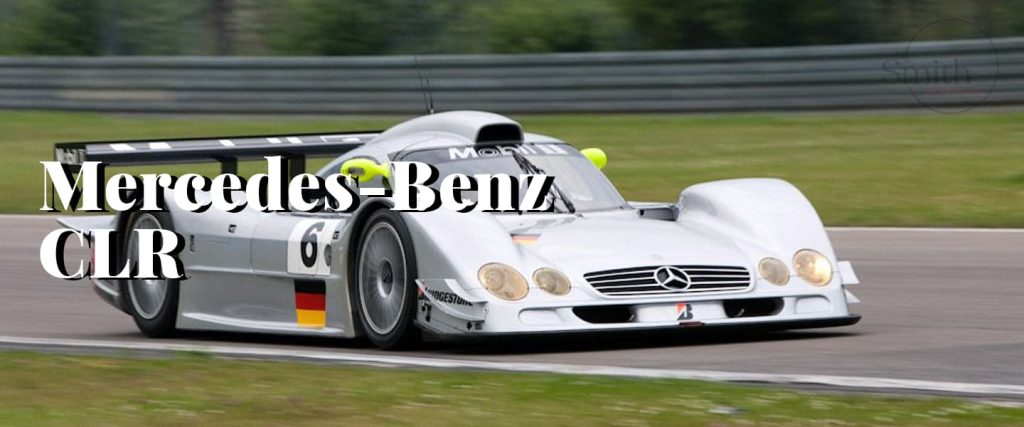 3. Mercedes-Benz CLR
One look at this vehicle, and one might draw two conclusions: that the car is too flat and that an alien made it. Initially, the Mercedes-Benz CLR was used as a practice and qualifying vehicle. Eventually, it was removed from the track due to safety concerns.
An accident involving racer Mark Webber and the vehicle resulted in many controversies. During the accident, the car backflipped; one might have been tempted to think that the car could fly just like a space shuttle, but sadly, it couldn't.
4. Honda FCV Concept
This is another firm making various distinct concept designs. However, this car in particular (unveiled in 2014 during the fall season) looks like a spaceship.
According to the company, the car has unique features both on its interior and exterior. The car's concept features a broad, low aerodynamic make with precise character lines.
The car's interior strives to attain harmony between machine and man by making the most of the novel powertrain packing efficiencies offering more passenger space than the four-seater FCX Clarity.
5. Volkswagen XL1
Volkswagen is also considering the future by looking to manufacture a car suitable for outer space. Their XL1 model is a unique design and, believe it or not, isn't a concept vehicle — the company put up 250 units of this model for sale in 2013.
Volkswagen XL1 is an eco-friendly two-seater automobile that can accommodate passengers and drivers. This coupe was launched in Germany in 2014 during the summer and was nominated for World Vehicle of the Year.
Unfortunately for Volkswagen, Audi A3 — a car that doesn't resemble a space shuttle — got the award.
6. Volkswagen Arrow Hybrid Vehicle
This concept vehicle will leave you mesmerized at first sight. Its arrow shape might tempt anyone to think that aliens from outer space developed it. The car resembles a hybrid hovercraft and has the same aerodynamics as a motorcycle.
It has a closed roof and thus seems more of a vehicle than a motorcycle. However, one can argue that it resembles a slingshot ride more than a vehicle.
The concept was made public in 2013; nothing else has been produced since then. According to Volkswagen, the vehicle is designed for one person.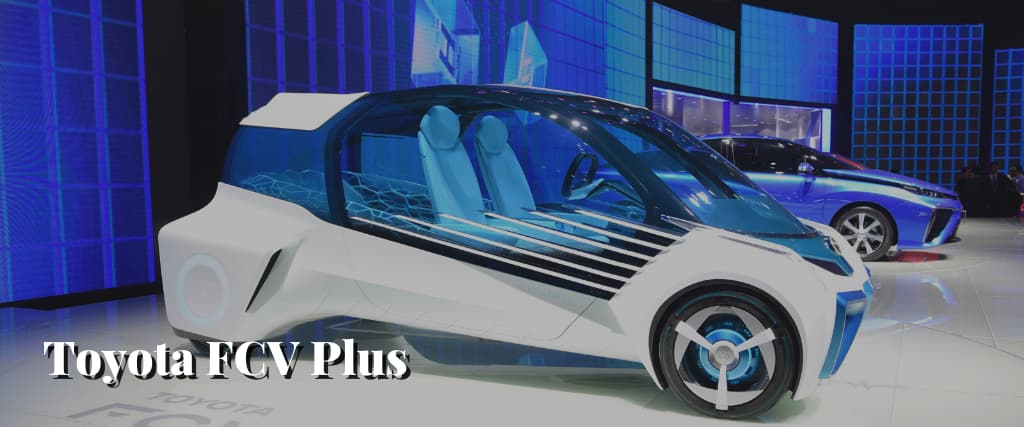 7. Toyota FCV Plus
This concept vehicle is pretty futuristic and known for being part vehicle, part power plant. This vehicle is advanced since its FCV generates power and is eco-friendly.
As stated by New Atlas, this concept car's top priority is a clean fuel. The vehicle was designed to double as the electric power-generating infrastructure and clean energy source; therefore, it offers energy security and helps protect the environment.
8. Tesla Model X
This vehicle is compared to space shuttles since it has a distinct door concept. Tesla's Model X exterior also appears futuristic and advanced. The vehicle was launched in 2015 and is available for sale.
Model X is an SUV with five doors and was one of the most marketable plug-in vehicles in 2016. This car is also featured in the Guinness Book of Records for having the heaviest tow and being an electric production passenger car. Model X can carry a Boeing 787-8 airplane with ease!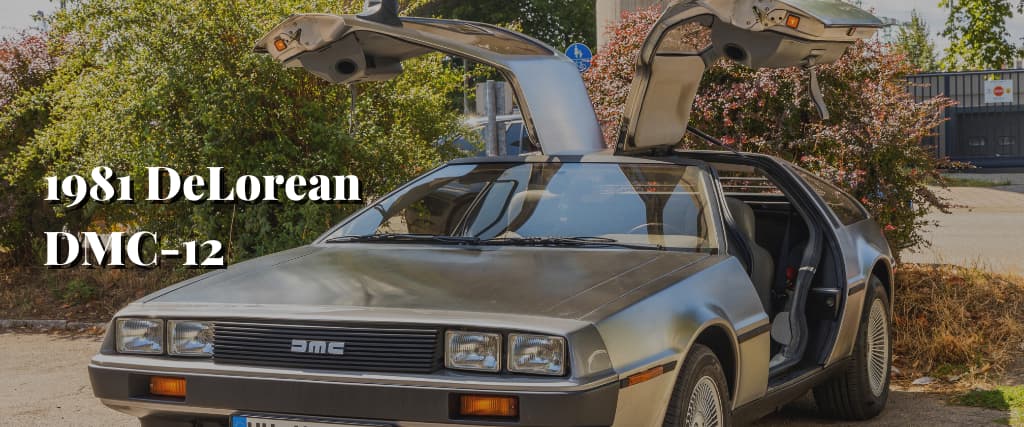 9. 1981 DeLorean DMC-12
This car is associated with WWE wrestler Sheamus who purchased it in 2014 for $55,000. This shouldn't be a shock since the car had an extensive assembly line in Northern Ireland.
The car was produced for only a short period in the early 80s (1981-1983). The company produced over 8000 vehicles. DeLorean Motor Company plans to re-launch the car soon; however, it won't be as cheap as it was back then; it'll cost approximately $100,000.
10. DKW Monza
This vehicle is named after the renowned Italian Grand Prix, which was launched in the 1950s. The vehicle was featured in two separate races in 1954 and 1955. This car was produced for racing and also for the market.
It's not clear how many of these cars were manufactured; however, it's rumored to be around 200. As of today, it's believed that 50 versions of this rare car are still in existence. The car set five international records in its heyday and was ahead of its time.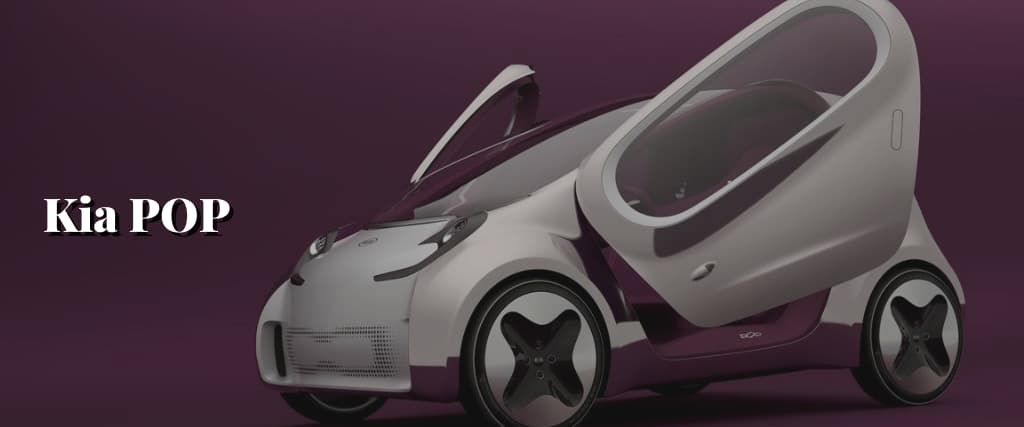 11. Kia POP
This car doesn't come to mind for most people when they think about vehicles that resemble space shuttles. However, its manufacturers challenge this perception by blending innovation into this hybrid vehicle. Like other vehicles in this article, this eclectic vehicle resembles a space shuttle.
This electric automobile was made public in 2010 at the Paris Motor Show. Its most remarkable features include oblong-shaped windows and a super-fast electric motor. The designer's inspiration, as you'd expect, was a spaceship.
12. Mercedes-Benz F 015
This is another concept car from Mercedes which pushes the notion of luxury in motion.
Dr. Dieter Zetsche, Mercede's Management Board Chairman, claims this vehicle is more than the standard cars. According to him, the vehicle is expanding beyond its function as merely a means of transport and will eventually become a mobile living space. The company envisions making this a reality by 2030.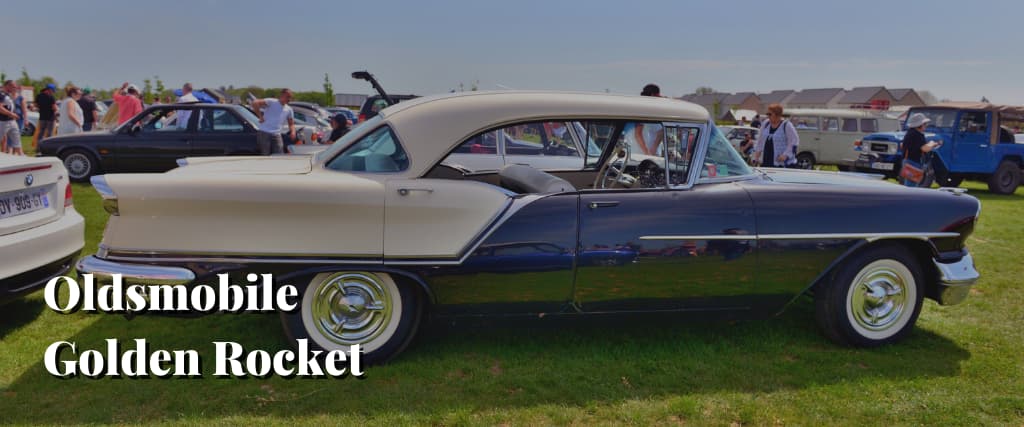 13. Oldsmobile Golden Rocket
This concept vehicle from the 1950s resembles an automobile in the hit series, "The Jetsons." General Motors unveiled it in 1956 and made one archetype of the rare vehicle.
Harley Earl designed the concept, and although the car didn't make it into production, it was featured in several films and auto shows.
Unsurprisingly, the designer was inspired by aviation and space while making this car. The car's exterior and interior reflect this inspiration strongly. Visibility issues made the car never reach the market; it had one-piece back windows deemed hazardous.
14. Chevrolet FNR
This is another concept vehicle from Chevrolet, and it looks like an automobile that one would see in a futuristic film such as Men in Black. As per extreme tech, the car is manufactured in Shanghai and is self-driven.
Chevrolet FNR has dragonfly doors and laser lights that would make you feel like you're living in a distant future or space.
This isn't the company's first futuristic car concept, and there are no signs that Chevrolet will stop developing new concepts anytime soon. Apart from the cool exterior, the car has remarkable technology featured in its interior — it has artificial intelligence in the form of a personal assistant.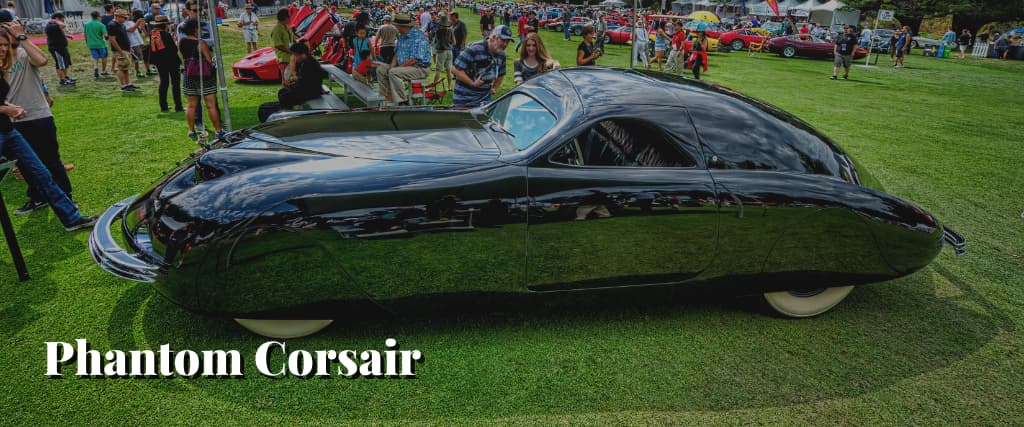 15. Phantom Corsair
Rust Heinz developed Corsair Phantom in 1938, making quite the statement in its unveiling. The vehicle never made it to production; however, its features made people regard it as a car ahead of its time. The car has shockingly remarkable automatic doors, which were way ahead of its time.
Nevertheless, it has a small backseat; thus, passengers would be uncomfortable.
The vehicle production stopped after Rust Heinz died. Only one archetype exists today, and it is pretty expensive. In 1938, the total production costs amounted to $24,000, which translates to $400,000 today.
16. 2004 Elicia
If a taxi or a bus were ever converted into a space shuttle, it would resemble the 2004 Elicia. Unveiled in Tokyo 10 years ago, this concept car features eight wheels.
With the exterior's futuristic look, the car was ahead of its time as it had a battery-powered format. The car is built for speed as it could reach a maximum of 370 km/h.
The former Japanese Prime Minister gave it a try in 2005. The main issue with this car was its high production cost; consequently, it had a high price tag. The car is estimated to be worth more than $250,000.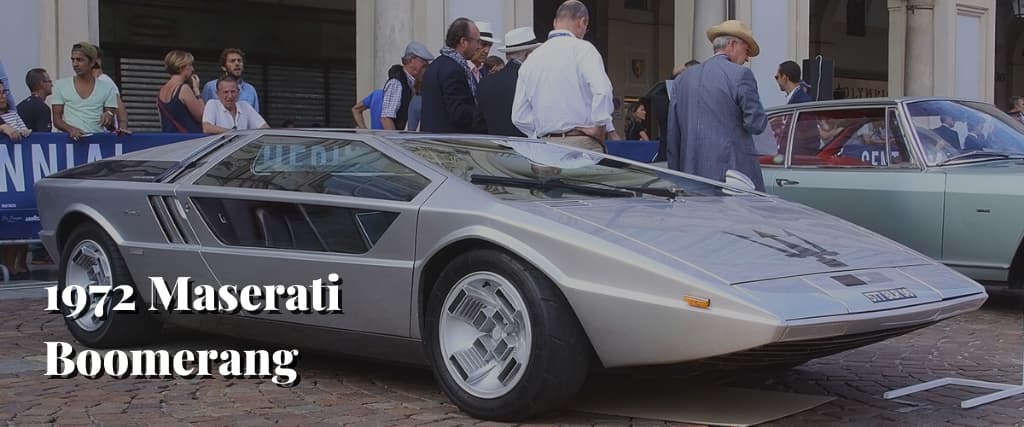 17. 1972 Maserati Boomerang
This car looks like an automobile that comes out of a space shuttle and is used for Mars exploration. As per car and driver, Maserati Boomerang is still highly sought after, and in a recent auction, it went for $3.7 million.
This rare car concept was well received in its unveiling, even though it was a one-off. The car's most remarkable feature must be its interior since it looks more futuristic on the inside. The steering wheel features dashboard stats, a feature way ahead of time.
18. Aptera 2e
Forget about resembling a space shuttle; Aptera 2e takes things a notch higher. This unconventional vehicle has wheels on its sides, making it appear as if it can fly like a spaceship. After its launch, the company accepted deposits; however, after a few concerns were raised, the deposits were returned.
The vehicle wasn't as fast as a space shuttle and had a maximum speed of 85mph. At $25,000, the car was also pocket-friendly. It was featured in the Star Trek movie.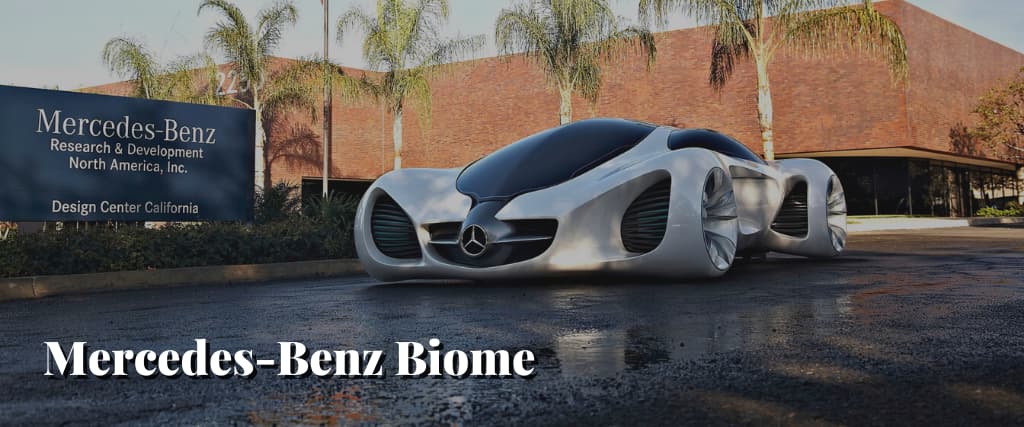 19. Mercedes-Benz Biome
Mercedes usually releases eccentric automobiles as concept vehicles. You can fill a whole lot with futuristic concept cars from Mercedes.
The Mercedes-Benz Biome isn't your regular car. It's eco-friendly and powered using renewable sources. Unfortunately, it didn't receive an award during the Design Los Angeles Conference.
20. Ferrari 512S Modulo
This vehicle was developed in 1970 and is part of Ferrari's history. The car has a one-door coupe, and to date, it's the only such model. This car was displayed during the Geneva Motor Show five decades ago.
The vehicle looks like a hovercraft or an automobile that might be featured in a Star Trek movie.