In recent years Brisbane has turned into a foodie's paradise, with several highly accomplished venues making quite the impression on its restaurant scene.
From fine dining establishments to trendy cafes and hidden gems, the city is now home to some of the best eateries in Australia.
Whether you're a Brizzie local looking to expand your culinary horizons or an out-of-towner keen to sample the city's rocketing food scene, this guide has been created for you.
In it, we'll take you on a gastronomical journey through Brisbane, showcasing 20 of the best restaurants every foodie should dine at.
So, get ready to tantalise your taste buds and discover some of the city's best venues to add to your 'must-eat at list'.
Montrachet
Indulge in a delightful French dining experience at Montrachet, where bistro-style ambience, outstanding produce, and impeccable cooking techniques are complemented by warm and precise service.
Renowned for its culinary excellence, Montrachet has garnered multiple accolades and continues to impress diners with a seasonal a la carte and 5-course chef menu that showcases the very best of French cuisine.
Expect classic dishes like snail, clove milk & cauliflower bavarois and pan-roasted saddle of lamb, all of which are perfectly cooked and beautifully plated.
To complete your experience, the restaurant also boasts an extensive list of French wines that pair perfectly with each dish. The knowledgeable staff will be only too happy to recommend something suitable if you need some assistance.
Address: The Yards, Shop 1/30 King Street, Bowen Hills QLD 4006
Phone: (07) 3367 0030
Websites: www.montrachet.com.au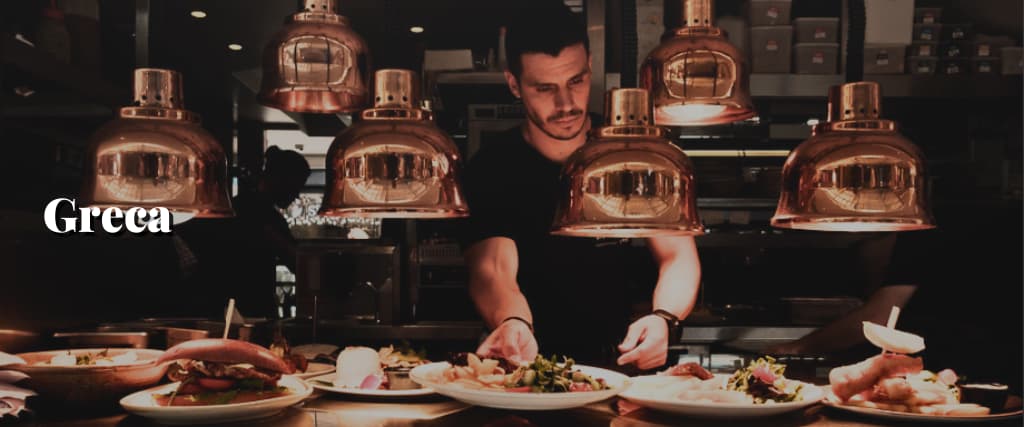 Greca
Nestled in an old warehouse at Howard Smith Wharves, Greca has established itself as the go-to Greek restaurant in Brisbane.
The restaurant's whitewashed interior exudes a charming taverna vibe, creating the perfect setting for a memorable dining experience. Its menu is centred around the use of wood and charcoal fire grills, resulting in delectable seafood and meats that are bursting with flavour.
Traditional Greek dishes, such as taramasalata, spanakorizo, and saganaki, are a joy to try – even if first-time visitors are not quite sure how to pronounce them!
If you do visit this restaurant, make sure to try them all, although the saganaki, in particular, is a must-try dish that is sure to satisfy your taste buds.
Address: 3 – 5 Boundary Street, Brisbane City QLD 4000
Phone: (07) 3839 1203
Website: www.greca.com.au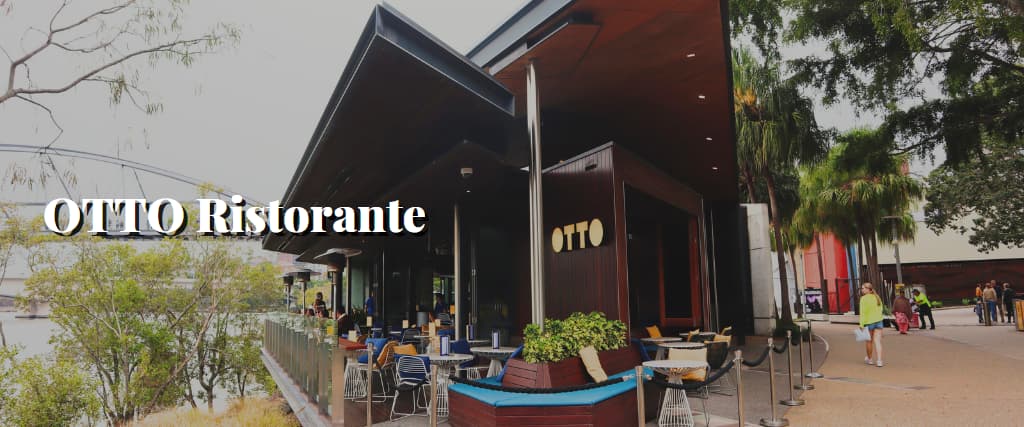 OTTO Ristorante
At OTTO, the focus is on letting the quality of the regional produce shine. The menu may appear simple, but it's precisely this understated approach that sets this restaurant apart from its competitors.
Celebrating the essence of la dolce vita, OTTO serves up modern Italian cuisine that reflects the exuberance of its surroundings. Diners can take in stunning views of the Brisbane River while perusing the a la carte, tasting, or vegan menu, accompanied by an expertly curated wine list.
Its vibrant and colourful interiors also provide the perfect backdrop for enjoying dishes like Blue Swimmer crab ravioli (al dente style) or locally sourced squid cooked to perfection on the wood grill.
Like the sound of it? Then why make a reservation there to discover for yourself why OTTO Ristorante is a must-visit destination?
Address: South Bank Visitor Information Centre, Shop 1, River Quay, Sidon Street, QLD 4101
Phone: (07) 3835 2888
Website: www.ottoristorante.com.au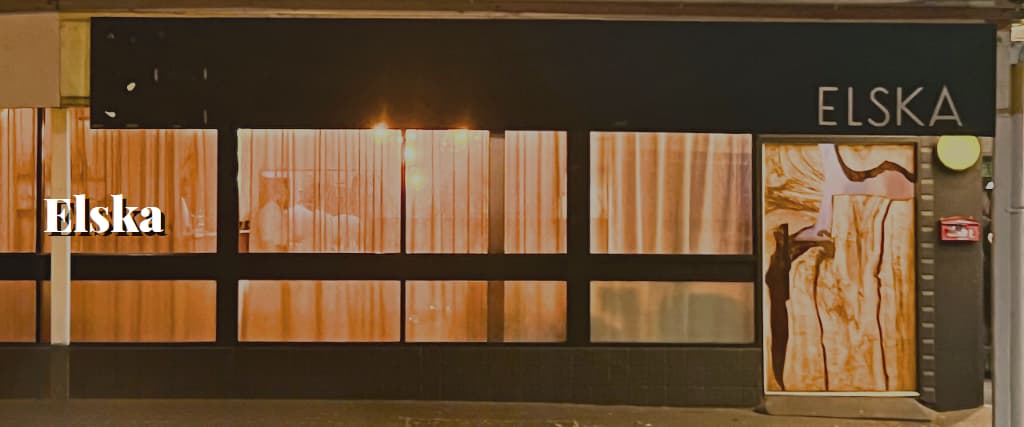 Elska
Embark on a culinary journey that celebrates the best of Australia's local and native produce at Elska, a splendid degustation venue in New Farm, Brisbane.
With a focus on sustainable and ethical farm-to-table dining, Elska collaborates with local producers, farmers and foragers to create an unforgettable culinary experience.
Drawing inspiration from Nordic culinary mythology, where fermentation and preservation play a significant role, Elska's menu showcases the flavours of the season with passion and creativity.
Allow yourself to be transported to a world of flavour and freshness as you indulge in the expertly crafted dishes presented to you during a 2-hour gastronomic extravaganza.
Address: Shop 2, 148 Merthyr Road, New Farm QLD 4005
Phone: 0435 247 411
Website: https://www.elska.com.au/
Hellenika
Situated within The Calile, a fabulous boutique hotel in the Fortitude Valley, Hellenika offers an idyllic alfresco space for indulging in delicious Greek cuisine during the daytime.
With a range of upscale dining environments to choose from, you can delight in the restaurant's signature, authentic dishes while lounging by the pool or enjoying upscale dining with friends at its rooftop area.
Their Soulakia Moschariou (skewers of wagyu beef fillet) and Loukanika (spicy Greek sausages) are two notable dishes to look out for.
Address: The Calile Hotel, Level 1/48 James Street, Fortitude Valley QLD 4006
Phone: (07) 3252 2060
Website: www.hellenika.com.au
Melrose
Experience the ultimate combination of delicious food, creative cocktails, and a cosy ambience at Melrose in Brisbane.
This restaurant offers contemporary Indonesian-Thai fusion cuisine, accompanied by a delightful cocktail bar. The menu has been devised with sharing in mind and a focus on Thai flavours that are sure to tantalise your taste buds.
Don't miss out on must-try dishes, like their cured kingfish with chilli, mint, lime, and ginger, duck panang curry, Borrowdale crispy pork belly and their selections of bao buns (the soft-shell crab version is incredible).
Overall, the food is excellent, and you'll feel right at home in the restaurant's elegant interior, which incorporates a bright and inviting decor.
Address: Shop 5/6 37 Oxford Street, Bulimba QLD 4171
Website: (07) 3899 3371
Menu: www.melroserestaurant.com.au
Donna Chang
Situated in a heritage-listed former bank building, Donna Chang is a must-visit restaurant in Brisbane City.
Step inside, and you'll be greeted by a stunning pink dining room adorned with chandeliers and furnished with marble tables and intimate pink booths ideally suited to groups and couples.
Its menu is a scintillating nod to Sichuan flavours and authentic Cantonese cuisine. With the likes of roasted Chinese duck, fresh rock lobsters, lamb and cumin dim sums, offering a perfect blend of flavours and textures for diners to enjoy.
Address: Shop 3/171 George Street, Brisbane City QLD 4000
Phone: (07) 3243 4888
Website: www.donnachang.com.au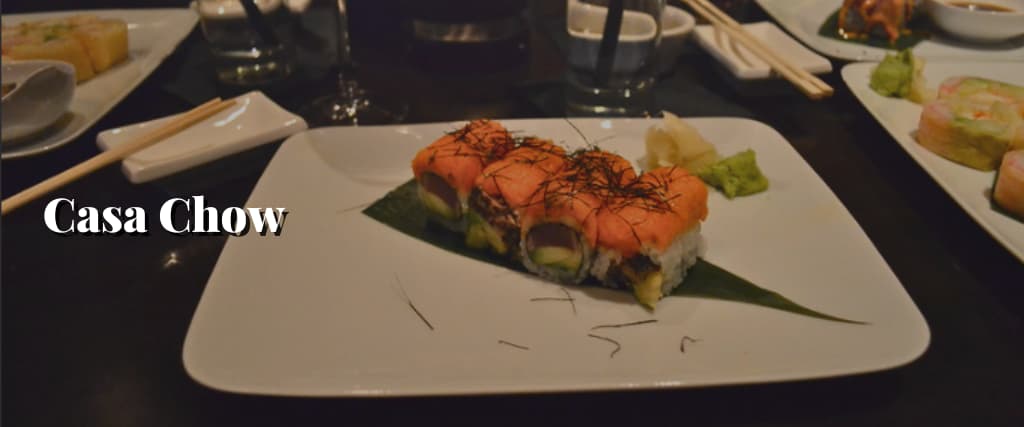 Casa Chow
Casa Chow is a vibrant and trendy restaurant that introduces Brisbane to the unique fusion of Chifa cuisine.
This ingenious cuisine combines the classic flavours of Cantonese dishes with delightful Peruvian staples, resulting in a unique and delectable culinary experience that you can't get anywhere else.
Sip on Casa Chow's selection of Peruvian-Chinese-inspired drinks and enjoy their delectable share plates, which perfectly showcase the fusion of flavours.
The restaurant's stylish interior is also very welcoming, and its enchanting ambience perfectly complements the unique and flavourful menu.
Address: South/SQ/City, Shop 4b, 148 Logan Road, Woolloongabba QLD 4102
Phone: 1300 185 730
Website: www.casachowbrisbane.com.au/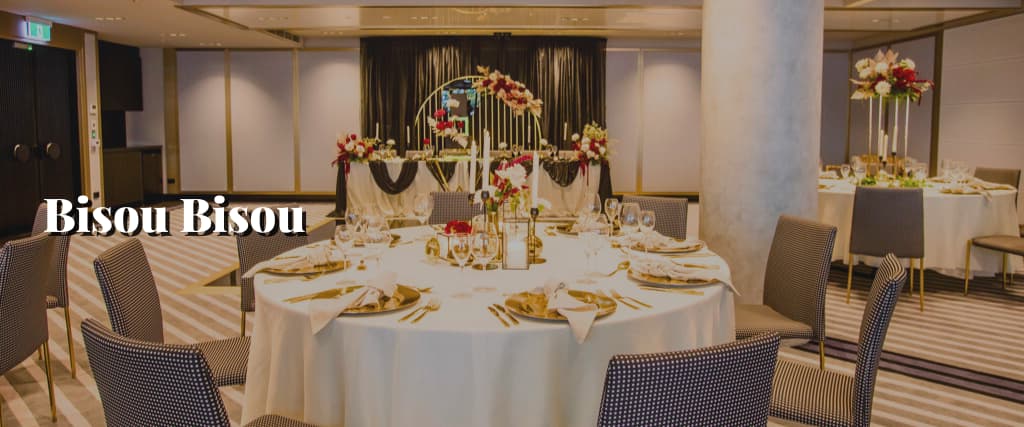 Bisou Bisou
Located within the Fortitude Valley, inside Hotel X, Bisou Bisou is a tranquil French brasserie that offers an intimate and relaxing dining atmosphere.
Besides its exceptional French cuisine, the bar is known for its impressive cocktail menu and selection of French wines that will undoubtedly impress any wine connoisseur.
Try the Queensland Seafood bouillabaisse with a Pavan Spritz (Pavan, Green Chartreuse, St Germain and Fever Tree Elderflower tonic) and embrace the Joie de vivre.
Address: Hotel X Brisbane Fortitude Valley, an IHG Hotel, 458 Brunswick Street Ground Floor, 458 Brunswick Street, Fortitude Valley QLD 4006
Phone: (07) 3131 8900
Website: www.bisou-bisou.com.au
Southside
Southside restaurant is a beautiful and iconic spot located by the riverside in South Brisbane.
The interior of the restaurant is bright and inviting and features lush greenery, which creates a relaxed and intimate setting. Its menu features a delicious selection of East-Asian dishes like Hainanese chicken, lamb shoulder (northern style), and classic Mapo tofu served with impossible 'pork'.
These dishes can be paired with a carefully curated wine list featuring classic expressions from around the world as well as beloved Australian producers.
Address: 63 Melbourne Street, South Brisbane QLD 4101
Phone: (07) 3067 7269
Website: www.southside-restaurant.com.au
Maggie May
Maggie May Supper Club is a stylish new addition to Newstead's dining scene.
Situated on Longland Street, it blends modern decor with a retro 70s vibe to create a venue that is really rather cool.
Its menu features shareable small and large plates, perfect for sampling a variety of dishes. Diners can satisfy their taste buds with duck shanks, gin-cured salmon, chargrilled pork sirloin, charred corn ribs, pancetta potatoes and harissa glazed eggplant.
Dessert lovers will enjoy their tempting range, which includes a cheeky s'mores, which is absolutely divine!
Address: 84 Longland Street, Newstead Qld 4006
Phone: (07) 3166 2479
Website: www.maggiemaybne.com.au
Honto
Hidden behind a secret door at The Wickham, Hôntô is causing quite a stir with its contemporary Japanese cuisine.
A dark and moody restaurant, it offers authentic Japanese dishes that are stylishly plated and bursting with flavour.
Fall in love with katsu lobster sandos, raw fresh tuna stuffed within savoury drumstick cones, and baby grilled snapper with kale furikake and chicken butter dashi.
With upscale dishes like these on the menu, it's the perfect place to come when you want to impress someone.
Address: Alden Street, Fortitude Valley QLD 4006
Phone: (07) 3193 7392
Website: www.honto.com.au
One Fish Two Fish
For those seeking a casual, laid-back dining experience with a vibrant '80s soundtrack, look no further than One Fish Two Fish.
This eatery blends high-end seafood restaurants with the nostalgic feel of a local fish and chip shop, resulting in a unique suburban restaurant and bar that caters to all seafood enthusiasts.
Featuring traditional fish and chips, fancy new-school sea-related dishes, and a range of irresistible sides, this establishment is the perfect spot for indulging in lazy lunches, limitless oysters and good times.
Address: 708 Main Street, Kangaroo Point QLD 4169
Phone: (07) 3391 7680
Website: www.onefish-twofish.com.au
Clarence
Clarence restaurant is a terrific place for a delicious and laid-back dining experience.
Allowing their food to do the talking, they use locally sourced, sustainable ingredients to create unique dishes such as veal terrine, wild venison and kangaroo salami which are tasty as they are exotic.
Address: 617 Stanley Street, Woolloongabba QLD 4102
Phone: 0452 655 996
Website: www.clarencerestaurant.com
Beccofino
Beccofino's specialty is creating exquisite dishes with straightforward, gorgeous ingredients.
Boasting a woodfired pizza oven that produces a tantalising aroma that lingers in both the indoor and outdoor dining areas, they divide their pizza menu into two sections. Pizze Bianche (those with white cheese) and Pizze Rosse (those with a tomato base), both of which are absolutely delectable.
It's the perfect spot to split a slice with a friend. Although if you'd prefer something different, they also offer an excellent range of antipasti, pasta and Italian desserts.
Address: Corner of 10 Vernon Terrace, Florence Street, Teneriffe QLD 4005
Phone: (07) 3666 0207
Website: www.beccofino.com.au
Three Blue Ducks
Three Blue Ducks is a culinary gem that started in Bronte, NSW, and has now expanded to several other locations across Australia, including Brisbane.
At the heart of their ethos is the commitment to ethical and sustainable practices while creating innovative and flavourful dishes. This makes Three Blue Ducks the epitome of culinary authenticity.
Try their scrumptious grilled Moreton Bay bugs or 300 gram Scotch fillet steak to see what all the fuss
is about.
Address: W Brisbane, Level 3/81 North Quay, Brisbane City QLD 4000
Phone: (07) 3556 8833
Website: www.threeblueducks.com
Detour
Detour offers a one-of-a-kind dining experience that is innovative, mindful, inclusive, and almost entirely gluten-free.
A place where everyone can enjoy a distinctive dining experience, their menu is divided into herbivore and omnivore selections, with the former being entirely plant-based and the latter using only sustainably produced proteins.
To match with their meals, their wine list showcases labels from small Australian producers who embrace the natural wine movement and practice biodynamic and organic farming.
Address: 11 Logan Road, Woolloongabba QLD 4102
Phone: (07) 3217 4880
Website: www.detourrestaurant.com.au
Gerard's Bistro
Gerard's Bistro is a well-known Middle Eastern restaurant that has garnered a lot of buzz in Brisbane's inner circles.
The ever-changing menu offers a range of mouth-watering, shareable dishes and delicious homemade breads that epitomises comfort food.
With its generous portion size and focus on flavour and variety, Gerard's Bistro is a must-try for any foodie in the city.
Address: 14/15 James Street, Fortitude Valley QLD 4006
Phone: (07) 3852 3822
Website: www.gerardsbistro.com.au
Bar Alto
Bar Alto, located in the iconic Brisbane Powerhouse, offers a unique dining experience that combines stunning river views with a diverse range of creative arts events.
The perfect place to spend a relaxing afternoon with friends or family, the restaurant itself is a welcoming and laid-back space. It serves up an enticing menu of small antipasti plates, flavourful mains, and decadent desserts that won't break the bank.
Don't miss out on the mouth-watering dishes, such as the one-kilogram pot of mussels with chilli, garlic, and tomato, the goat ragu pappardelle, or the pumpkin and ricotta crespelle with a burnt sage butter.
Address: 119 Lamington Street, New Farm QLD 4005
Phone: (07) 3358 1063
Website: www.baralto.com.au
Essa
Essa is a chic restaurant that provides the perfect setting for a romantic evening, with its intimate and atmospheric ambience created by dark wood panelling, exposed brick walls, and views of lush greenery through the windows.
Essa is committed to highlighting local farmers and suppliers, and their seasonal produce is featured in delicious, uncomplicated main courses.
Be sure to save room for the signature dessert – Jerusalem artichoke cream bun – which will blow your mind!
Address: 181 Robertson Street, Fortitude Valley QLD 4006
Phone: (07) 3177 1011
Website: www.essa.restaurant
Conclusion
Brisbane is a city bursting with delicious culinary experiences.
From rooftop bars with stunning views to cosy cafes hidden down laneways, the city offers a wide range of dining options to suit every taste and budget.
Whether you're a seasoned foodie or just looking to try something new, Brisbane's restaurant scene is sure to impress.
Through our guide to the 20 best restaurants in Brisbane, we've given you an insight into the city's diverse food culture. So, all that is left for you to do is get out there and taste all the delights the city has to offer!