Freebies are always the perfect icing on the cake. Getting that voucher, percentage off on meals and gifts are some of the best freebies you can receive.
Are you wondering where you can get all that under one roof? You are in the right place! Below is extensive coverage of some of the best freebies to claim in Australia.
This list is a lifesaver; the best part is that you can sign up any day anywhere, whether it's your birthday or not.
Before we get started, here are some plans that will be worth every penny you spend. Just a disclaimer, some offers might change over time, so it's best to confirm the details by visiting the site's website.
Birthday Food Freebies
1. Boost Juice
Boost Juice is an online juice bar that offers healthy juices and smoothies. Join the Vibe Club to get a free drink on your birthdays. Scan the code on your phone to redeem the offer.
2. Chatime
Chatime is an online store that allows users to buy drinks for birthdays. You register your birthday with Chatime and then receive a free drink seven days before your birthday.
If you make a minimum of one purchase during those seven days, they will add your birthday drink to your card. In addition, once you sign up, you will receive a whopping 50% off your first drink.
3. Muffin Break
Muffins Break is an app that allows you to receive a free muffin for your birthday. To get started, you must first create an account. It's best to download the app and proceed to sign up there; this saves you from connecting the account number.
You can also sign up using your Apple ID or Facebook. After creating an account, you can select your birthday month and year. Once you have selected your birthday, you will receive a notification when it is close enough to your birthday to send out a gift.
4. Nandos
Nandos is one of Australia's best fast-food chains. Get your birthday meal by downloading their app and enjoying freebies throughout the year. They also provide apps for iOS and Android devices. Follow the brand on Instagram.
5. Oporto
If you're looking for an app to help you get your money's worth out of your phone, then Oporto is the perfect fit. You'll receive a gift just for signing up when you download the app. You can also redeem your gift through text messages. After registering, you'll receive a $5 voucher code that you can exchange for a meal at any Oporto restaurant on your birthday.
6. Baskin Robbins
Enjoy a free scoop for you and your loved ones. You can easily register your family at Baskin Robbins. Once registered, you can redeem your free scoop once daily. A small fee is associated if you need to pay using an alternative payment method. However, you can earn additional bonus scoops by adding a payment method on the mobile app.
7. Jamaica Blue
If you're looking for an easy way to get a free Jamaican Blue Slice of Cake on your birthday, then we've got just the thing for you! Simply sign up via their app using simple steps; you do not require your physical card number. Just remember to check their website for any other information you might need!
8. Cold Rock
Cold Rock offers a fantastic deal: get a cold rock ice cream voucher for $5 when you sign up and a free scoop of your choice at every visit! You'll love the simple and fast sign-up process and then be amazed at the quality of the product.
9. Sumo Salad
Get Sumo Salad for free when you join. Sumo Salad is like a healthier version of Subway sandwiches. You choose what kind of meat you want, then add vegetables, cheese, sauce, and bread. There are also vegetarian options.
All ingredients are organic, non-GMO, gluten-free, and vegan-friendly! Use the app to place your orders at affordable prices. The app is straightforward, and you get a $5 voucher upon signing up.
10. San Churro
San Churros give out free churros on birthdays. You must enter your phone number and email address to create an account. If you forget your password, they won't help you. They will send you instructions via text message if you need to change your password. When you successfully log in, you will receive a heart-warming "Happy Birthday!" text.
11. Mrs Fields
Mrs Fields offers free cookies at all stores in Australia. But you need to go in-store to get them, so you'd better hope there's an available store nearby if you're craving some on your birthday. If not, you'll have to wait until you see another Mrs Fields.
12. Spudbar
Available in Victoria only, enjoy a free spud on your birthday. Join via the app to get started. Though the signing process does not have an autofill, it may take a while.
13. Starbucks
Sign up with Starbucks via their app and enjoy a $2 off food plus a free birthday drink. The best part is you do not require a physical card to sign up once you have the app.
14. Krispy Kreme
For a first-timer, you get four boxes as a birthday freebie plus an extra one. Ensure you get comfortable since you won't feel like going anywhere after eating a while box.
15. Ikea
Get free pieces of cake for your loved ones and friends on your birthday. In addition, enjoy a $10 voucher for your birthday, though some say they may have changed. All the same, they offer delicious cakes, so it's going to be worth your money.
16. The Cheesecake Shop
This offers incredible deals, get a $5 voucher on your birthday plus another $5 voucher for signing up. Get their delicious cheesecake and freeze a couple of slices to continue spiking your taste buds!
17. Hardrock Cafe
Another birthday freebie is Hardrock Cafe. However, their website is undergoing some maintenance. Ensure you check it out first before giving it a try.
18. The Coffee Club
Enjoy complimentary drinks on your birthday if you are a member. The app is easy to use once you've signed in. However, it may take longer than you'd expect it to, but it's a smooth run afterwards.
19. Noodle Box
Noodle Box is a mobile application that allows you to get $10 for noodles on your birthday. If you're unsure what kind of noodle you like, just ask Noodle Box, and they will recommend something.
20. Gloria Jeans
For lovers of coffee, this is another app that allows you to get free coffee on your special day. Download the app today to get started.
21. Doughnut Time
Doughnuts are delicious! Almost everyone loves them. Who doesn't love getting discounts? Doughnut Times sends out doughnut goodies for their business. So if you are part of them, you can enjoy a 10% off code for your next doughnut purchase.
22. Hungry Jack
Hungry Jacks is an app that allows you to get a free Whopper burger for your birthday. You just need to download its app and redeem your code at the counter. It's easy to access, but not many people have redeemed their codes yet
23. Banjo's Bakery Cafe
Banjo's Bakery Café offers free birthday treats when you join Banjo's VIP club. So get the app today and upgrade to VIP before your birthday.
24. Salsa's
Salsa's free burritos for you! Get them in-store because we're giving away free burritos for everyone's birthday! You can visit their website for further details.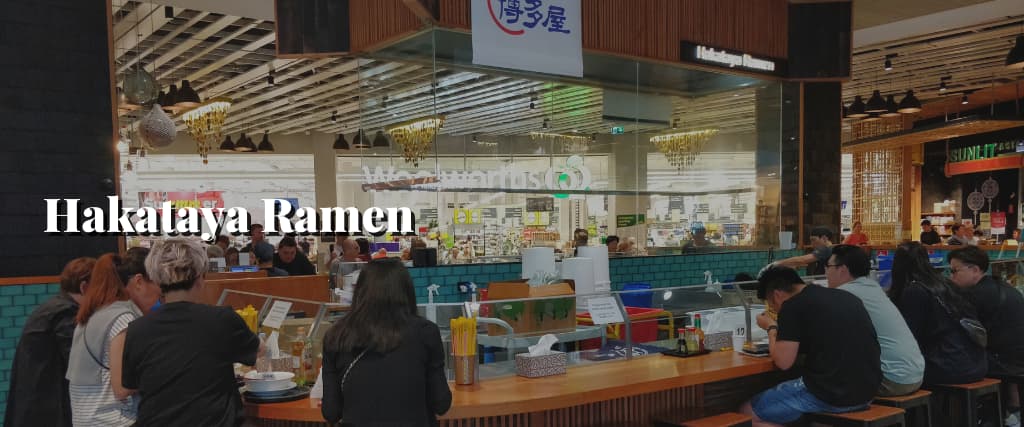 25. Hakataya Ramen
Hakata Ramen has a promotion for birthdays. You must show your ID at the counter and get a free Hakata Ramen meal. You can redeem it on your birthday.
26. Red Rooster
If you're hungry, Red Rooster is the place to go! Get a free meal on your birthday, and enjoy exclusive offers like buy 1 get two free meals. You'll also receive special discounts when you check-in using the RedRooster App.
27. Mos Burger
Mos Burger is a fantastic restaurant offering free wagyu burgers for your birthday. You just need to sign up to get them. However, you cannot get the offer on any other day except your birthday.
28. The Groove Train
Groove Train offers you a free delicious meal worth $25 for your special day.
29. Montezumas
Another delicious birthday treat is the Montezumas free main meal. It is super easy to sign up, so get started today.
30. Gelatissimo
Gelato Gelatissimo offers free scoops of gelato for everyone. Signing up is easy; they don't ask for your birth year. That's a plus if you hate filling out forms. Sing up today and get $5 off your first purchase.
31. Shingle Inn
Shingle Inn offers free cupcakes for birthdays. Enjoy other freebies if you sign up. Disclaimer: You must have a physical card to be a member and enjoy other freebies. There are different membership tiers, depending on what kind of perks you want. If you're not interested in any of those, you can still just buy cupcakes.
32. Grill'd
Enjoy a complimentary drink once you purchase a burger on your special day. Grill'd offer amazing freebies all year round. So get started today!
33. T2
T2 is a great place to celebrate birthdays! You can get a free drink when you sign up. The signing-up process is easy as well.
34. Lord of the Fries
Another app that spices up your special day is the Lord of the Fries. They offer birthday vouchers for all its members.
35. Taco Bell
Get a free Taco Bell combo meal of your choice on your birthday. It is easy to manage your deals and get your freebies once signed in through their app.
36. Vapiano
Vapianos are a great place to grab a bite if you want something different. Whether you're craving Italian, Mexican, Asian, American, or even something totally out of this world, there's plenty to choose from.
They're always offering buy-one, get-two free deals on your special day; it will never cost you an arm and a leg. This is only valid once you sign up a couple of days before your birthday, preferably seven days prior.
37. New Shanghai
New Shanghai offers free dumplings on all birthdays! This fantastic deal will always have you at the edge of your seat as you wait for your birthday to roll in.
38. The Pancake Parlour
Happy Birthday! The Pancake Parlor will be giving out free pancakes for all you VICENS who celebrate birthdays at the restaurant. Too bad for those not in Victoria.
39. Ferguson Plarre
$5 voucher for your birthday. Is this a small amount of money? Yes. But $5 can still get you a lovely sweet cupcake with Ferguson Plarre
These services are only available in Victoria. You can check out their website for further details.
40. Wok It Up
Wok it up is an easy way to get free noodles on your birthday. Simply sign up online and verify your account. Easy peasy lemon squeezy!
41. Mad Mex
They have recently added a free burrito option to their app once signing up. However, they may have removed the Birthday Burrito offer recently despite it still being featured on their website. All the same, it is worth signing up in case of other delicious Mexican delicacies are offered. If burritos aren't your thing, then there are plenty of other options on the site.
42. Darling & Co
Darling&Co is a free online service that allows users to create wishlists and share them with friends. Users can also pay to receive exclusive offers and discounts. Such as the most recent offer (which is yet to be confirmed) of a free malted milk chocolate mousse dessert for your birthday.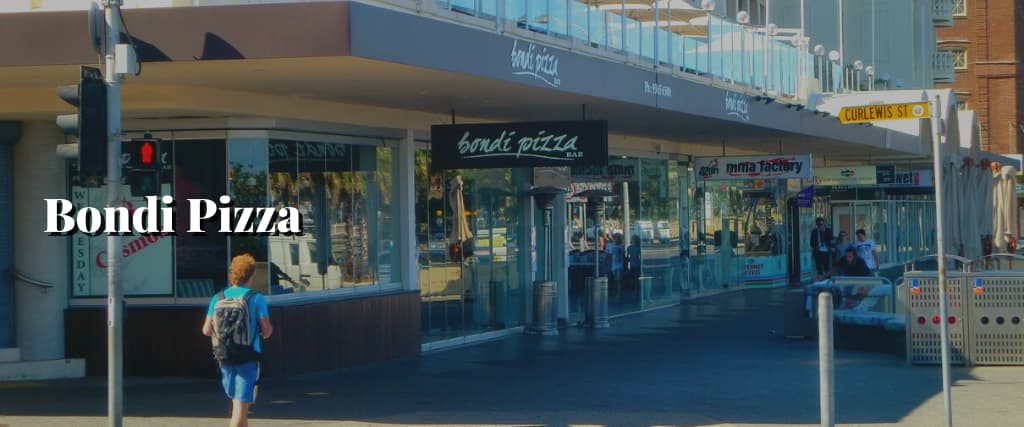 43. Bondi Pizza
This offer is available to Sydney residents only. Bondi Pizza is just what you need if you're looking for an excellent deal. You can get free pizza for a month after your birthday. There is also a limit on how many pizzas you can receive. So register today!
44. Made in Italy
A great way to celebrate your birthday is with free pizza delivered to your door. If you're lucky enough, you'll receive an additional $5 bonus when you sign up.
45. Taco Bill
You get a free main meal at Taco Bill and a complimentary slice of cake for your birthday. You can only get this offer once per year, so if you're planning to celebrate birthdays, you should get in line early.
However, there are not many reviews about this. Thus it's good to reconsider. It is also only available in Victoria.
46. Wokinabox
WokBox $12 Wok Wallet Credit for your special day. This offer will be available through Concept Ate, etc., so you won't get to choose all of them, just one across the network of stores!
47. Sake
Sake free ice cream cookies on your birthday! If you're in NSW and VIC, you might just get lucky. Check out their website to see if you can post one if you're not in the mentioned places.
48. Crust
Crust Pizza offers first-time customers a free slice of pizza on their birthday. And if you buy nine slices, you will receive one free. That sounds like a great deal!
49. Gelato Messina
Gelato Messina is an app that allows you to get free scoops of gelato. You just need to register and then enter your birthday. Once you've done that, you'll receive a notification when there's a scoop available near you. You can also see what flavours are currently available at each location.
50. Bird's Nest
Enjoy a dinner for four at the Bird's Nest for your birthday and get a $35 meal free! This offer is only available for Brisbane residents only. Lucky for you if you happen to be around that area for your birthday.
51. Donut King
DonutKing is an online ordering platform for fast food restaurants. When you place your order, you will receive a free drink through the app. You might also get $5 off your first purchase.
52. 7-Eleven
If you are a sweet tooth, you will enjoy a free Krispy Kreme doughnut once you sign up via their app. They also have other incredible offers you don't want to miss. Get started today.
53. Brumby's
Whether you prefer a free loaf or coffee for your birthday, Brumby's got your back. The loaves of bread that are sent out to customers on their birthdays. You will receive a free loaf if you sign up for the service. You can also buy larger loaves at a discounted price.
54. Monty's Rewards / ALH Group
Monty's Rewards is an app that allows you to play free online games, watch videos, read articles, and get rewarded for doing so. You can earn points when you shop, search, watch TV, listen to music, read books, and more.
You can redeem these points for gift cards, vouchers, and other prizes. Here's the best part, you will receive a free voucher on your birthday every year.
55. Chat Thai
Get a $10 voucher for your birthday. Sign up and enjoy other discounts at Chat Thai.
56. Concept Ate
the concept is a mobile application that allows you to buy vouchers at restaurants like NoodlesBox, Wokinabox, and Patty's. Get a $10 voucher on your birthday. You can also redeem your voucher codes at any restaurant on their website.
57. Hello Harry
Hello Harry, gives you a free burger on your special day. Their app is super easy to sign up for, and you get a free voucher.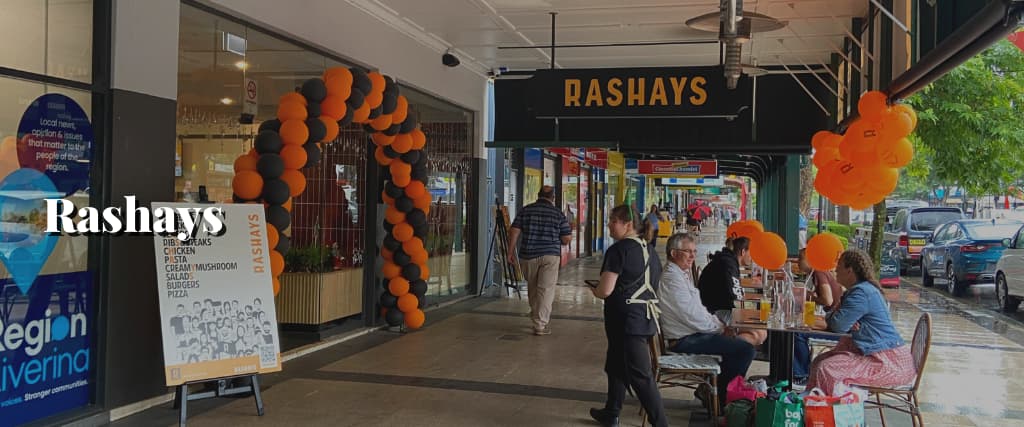 58. Rashays
Rashay's $10 gift card is great if you want something small and inexpensive. For you to qualify for it, you need to have at least a $10 annual membership. Many other reasons why members should join Rashay's include discounts on products and services. Join today and be updated on all the latest offers.
59. Pancakes on the Rocks
Get 20% off your birthday bill when you dine at Pancake on the Rocks. They will add up to $25 worth of pancakes to your meal. Sign up today!
60. Pizza Capers
You can get a free pizza on your birthday with Pizza Capers. All you have to do is download the app and enter your birthday month. Then, just click "Sign Up!" and you will receive a coupon code for a free pizza.
61. TGI Friday's
TGI Fridays offer free meals for birthdays up to $15. You can get the app because there are many monthly deals and promotions.
62. Pub Life
Get up to $25 credit for a meal on your birthday with Pub Life. This app allows users to earn points when they check in and redeem them for rewards at participating pubs worldwide.
Some pubs offer special deals like discounted drinks or food, while others give prizes like gift cards or merchandise. Users can also redeem their points for gifts or discounts at other bars and restaurants.
63. King's Creek Hotel
King's Creek Hotel is a great place to stay if you want a birthday getaway. You will receive a birthday discount yearly; just show your ID at check-in. They also offer special discounts for members.
64. Macey's Bistro
Macey's Bistro restaurant, Victoria, offers delicious meals at an affordable price. On your birthday, you get a free meal! You must show them your ID when ordering.
65. Bubba Pizza
Bubbas Pizza offers a delicious selection of pizzas, and you get a free traditional pizza for your birthday. However, you must get it yourself as they do not offer delivery. The offer is based in Victoria only.
66. Kazbah
Kazbah allows you to enjoy your birthday with a whopping $35 bonus if you're in Sydney. This is one of the best gifts to receive on your special day.
67. Pacino's Restaurant
Pacino's restaurant gives out meal vouchers to help celebrate your birthday. So if you happen to be in Melbourne or live there, you're lucky.
68. The Grand
A smooth drink such as Vino is not such a bad idea to celebrate your birthday with. Well, The Grand offers that. A recent online offer offered a free six-course Italian meal worth $85! Almost too good to be true, but who would not want to be spoilt for an excellent dining experience. Check out their website in case of other more exciting offers.
69. Calvino Coffee
Another Victoria freebie is the Calvino Coffee. They give out free coffee on your special day. The signing-up process is easy and takes up less time.
70. Southside Bistro
Enjoy a free dessert at South Bistro for your special day if you are in Brisbane. Their apps are easy to sign up to get started.
71. Lone Star Rib House
Get a meal at Lone Star Rib House on your birthday, plus you'll get $5 off your bill when you sign up.
72. Pancho's
Here is another piece of information you'd love to hear on your birthday, what does a free dessert and meal feel like? Too good to be true? Well, it's not thanks to Pancho's.
73. Stakeholders
It's not often you get a free steak at the end of a meal, but Stakeholders got you covered! They are giving away complimentary rib-eye steaks for your birthday. Just head to our Sydney restaurant after signing up.
74. Sun Wah
Birthday party in Victoria! Then treat yourself to a free lunch at Sun Wah Chinese Restaurant.
75. Brewhouse
If you're looking for something fun to do on your birthday, Brewhouse Freebies is just what you need! Signing up takes less than 5 minutes, and you get a free beer every month on your birthday.
76. The Manly Hotel
The Manly Hotel Voucher 15$ (only in Brisbane). You just need to visit any of their hotels, fill out the form, and they will give you your voucher. Don't forget to present your Manly Rewards card!
77. Gilhooleys
Free meals at Gilhooley's Pub is an annual tradition that has grown into a huge event. Celebrate your birthday with them and enjoy free drinks and food all evening.
78. Coco Cubano
Coco Cubano offers free coffee and other perks (New South Wales, Queensland and Western Australia only), but the birthday voucher is unavailable now. So you should probably keep your fingers crossed.
79. James Squire
Enjoy a free, perfectly brewed beer with James Squire on your birthday. Offer only available in Sydney.
80. Four Frogs
Four Frogs are offering a free galette for your special day. If you are living in Sydney, you are in luck, start with them and enjoy.
81. Soul Burger
If you love free stuff, then download Soul Burger. The app lets you check out all kinds of freebies in Sydney. You can also add a unique code and get discounts at restaurants like Starbucks.
82. The Colonial British-Indian Cuisine
A complimentary Sydney Dinner for you, your friends, or your family members. Enjoy an evening of fine dining at one of our three restaurants: La Cantina, Caffe Roma, and The Dining Room. Choose from five courses: appetisers, entrées, desserts, and coffee or tea service.
83. 3 Sons Cafe
Enjoy an extra free coffee if you're there on your birthday. Sign up online to claim your free meal.
84. Bensons
Get a free hot drink coupon when you sign up. You get a free meal at Benson's on your birthday! Only available in Victoria.
85. Curry Leaf
A free bottle of wine during your birth month (Victoria only) is a gift you will never forget! Get started with Curry leaf.
86. The Wharf Hotel
The Wharf Hotel offers a $10 voucher to all guests using the VenueCo mobile app when booking a stay of 3 nights or longer at any of their locations across Australia. Make your account and update it with your correct birthdate to enjoy the freebies.
87. Yo-Chi Club
Yo-chi Club is an online platform where you can buy gifts for yourself to celebrate your birthday. You will receive 10 dollars on any product listed within the Yo-chi Club store.
Once you have received your gift card, you can choose what you wish to purchase. Your card will expire in seven days if you haven't spent any money.
88. Slices Family Restaurants
Slices Family Restaurants provide free meals at all locations each month. The purpose of this is to celebrate birthdays and any other special occasions.
89. Locanda
Locanda is giving away freebies for your birthday! They may give you a $50 gift card. Ensure you follow them on their social media handles and website for more details about the giveaway (Victoria only).
90. The Sporting Globe
This Covid pandemic may make you think, "Wow, I need to get my hands on that app!" Sporting Globe gives you a $25 credit for your birthday.
Birthday Fashion Freebies
1. Bonds
Get $10 worth of Bonds for your birthday! You'll also receive 10% off any purchases from our website. That means you can save money while shopping online.
2. Cotton On
Enjoy a $5 voucher for your next purchase. It might sound lame, but it's a freebie and additional money to your wallet, so happy birthday.
3. Country Road and Trenery
A Country Road and Trenery free voucher depending on your membership levels. This starts from as little as $10 if you spend less.
4. Glue Store
Get a $10 voucher off your first purchase at Glue Store. In addition, get $10 when you create an account.
5. JAG
JAG birthday surprise! You also get to unsubscribe from all notifications except your birthday surprise. How cool is that?
6. Mimco
Depending on your membership level, you will enjoy a free voucher as low as $15. If you are a spender, you may need to upgrade to a higher membership level.
7. Review Clothing
You get a $20 gift card when you flip the next chapter of your life on your birthday – but you also get a $20 gift if you sign up before.
8. Sportscraft
Sportscraft is a sports equipment store that gives back to its local community. They offer affordable gear at great prices and provide a place for athletes to get fitted properly.
If you're looking for a birthday present, Sportscraft has you covered! You'll receive a $20 gift card towards anything full price for $30 or more.
9. Saba
This is a great birthday gift from Saba! You will receive a $20 Gift Card to use in stores listed under Saba. Visit their website to know which stores apply.
10. Witchery
There are three different levels of membership: Gold, Silver, and Bronze. To start, you will receive a free Witchery Voucher when you join and a birthday voucher! After that, you can upgrade your account to Gold, Silver, or Bronze. Each level gives you more perks for less cost. You can get a gift, discounts, and access to exclusive events.
11. JeansWest
Jeanswest will send you a $10 gift card when you sign up for an account, plus another $10 gift card on your birthday. That means a lovely $10 gift card every year if you're a member.
12. Katies
Another freebie to upgrade your wardrobe is from Katies. They will deliver a birthday voucher of some amount to your email once signed in.
13. Best & Less
Best & Less is an online retailer that sells men's underwear at discounted prices. Each week you will receive a notification about a promo code for 15% off your order. You might even get a free pair of underwear!
14. City Chic
City Chic Birthday Voucher – Get $20 Off Your Order Of $100 Or More. No Sign Up Bonus!
15. Kathmandu
A gift card worth $20 at Kathmandu. Plus, you will receive membership purchase prices once you are part of the team.
16. Tony Bianco
Enjoy a whopping $30 voucher for your special day! However, you must move on to the next membership level to enjoy this freebie.
17. Strandbags
Receive a Strandbafgs birthday voucher today. Simply sign up and enjoy all the latest available discounts and offers. Their customer response is also a plus.
18. Levi's
If you put "Levis" in the search box, there's an option to buy jeans at Levi's online store. You'll get 10% off if you sign up for their account. If you don't want to pay extra, you can pick up your favourite pair of jeans at any store.
19. Anaconda
You can enjoy a $10 voucher once you sign up with Anaconda. However, this can be tricky as they are affiliated with Spotlight. Also, accessing your login passwords if forgotten is quite a hustle.
20. Speedo
Speedo offers a $20 voucher if it's your birthday. Their staff is also helpful in guiding you on what item to purchase with the voucher. It is an excellent place if you are looking for freebies.
21. Rockmans
Their products are amazing! You get a gift on your birthday if you sign up. That's the only reason you should sign up. You can also get $10 off your first purchase.
22. General Pants Co.
Enjoy a $20 offer after signing up with General Pants. In addition, you will receive special discounts on your first purchase on your birthday.
23. ASOS
ASOS 10% off for the first 30 days, plus a $20 gift card when signing up via their website. You'll also get emails about sales, events and other great offers! The best part is you can limit your notifications to sales only and unsubscribe to other information.
24. Spanx
Spanx offers a free trial, so you can try them out before buying. You can also get an extra 5% discount if you buy within 30 days of signing up. If it's your birthday, you will receive 10% off.
25. Crossroads
Crossroads offers a $10 voucher for your birthday! They are super easy to sign up too. You can also choose from different birthday gifts like pens, pencils, notebooks, etc. Bamboo sheets are their latest product which is not that bad.
26. Adidas
It's your birthday! Get 15% off your Adidas purchase when you sign up for a new Adidas account. And if you're a frequent shopper with an Adidas account, check for rewards and updates during your shopping trips. You might get a free pair of shoes, a voucher for a gift card, or even a free T-shirt!
27. The Iconic
Get an extra 20 % discount on all purchases when your birthday rolls around. Spend at least $100 and get $20 in free credits! You will also receive $20 worth of free credits for signing up for any of their services.
28. Veronika Maine
Signing up takes less than a minute, and you will receive an email confirmation when you've registered. You'll also receive a welcome $30 voucher.
30. H&M
H&M 25% off the top item on your wishlist in your birthday month. Make sure you sign up for an account before shopping, which will earn you 10% off your first month.
31. Surfstitch
SurfStitch offers discounts on items like surfboards, wetsuits, swimsuits, sunglasses, and beach towels. Some products also get a gift when you spend over $100. You can get $20 off your first purchase plus a surprise-free item.
32. Nautica
Nautica is offering a 20% discount on any order during your birthday month. You can also save 10% when signing up for the newsletter.
33. Forever New
If you're into Forever New, you'll love the $25 voucher they offer for a $100+ spending minimum. There's also a 10% discount on your first purchase after signing up.
34. Rockwear
Their products are amazing, and their customer service is fantastic. Signing up takes less than five seconds, and once you're signed up, you'll never need to worry about missing an opportunity again.
35. Modi Bodi
Enjoy a 20% discount for your birthday gift from Modi Bodi. They have a positive customer care service that ensures you get what you deserve.
36. Target
Ok, so you may not get a freebie with Target, but you will receive a $10 sign-up bonus. If you register with them on your birthday, you might consider it a birthday freebie.
37. The People Vs
They offer some of the best quality products in the fashion market. Again it might not qualify as a birthday freebie, but sign up on your birthday and get a sign-up bonus.
Birthday Entertainment Freebies
1. Hoyts
How about free popcorn? Hoyts is offering a free small popcorn or Choc Top at any Hoyts cinema. If you have not redeemed your voucher code, just go to the store's kiosk to redeem and present your physical card to get access to your free popcorn.
2. Zone Bowling
Zone Bowling is a gaming site where you get two free bowling games. You can play as many times as you like. Signing up is easy and quick; you'll like it.
3. Dymocks
Dymocks offers $5 or $10 vouchers on your birthday when you become a member. The voucher price increases with an increase in membership level.
4. Captain Cook Cruises
Captain Cook Cruise Free cruises on your birthday. This is a great deal! You just need to sign up within 10 seconds. You'll love it!
5. Cinebuzz
Want to spend your birthday watching movies but still want to remain on a low budget for quality stuff? Then Cinebuzz is the answer. Get a $9 movie ticket to reload once you open an account.
If you are a movie fan, keep watching as many movies as possible to be upgraded to VIP, which comes with great offers.
6. Palace Cinemas
Palace Cinema is located in Brisbane, Australia. It is one of the largest cinemas in the country. Palace Cinemas gifts you a $10 voucher to spend at the cinema bar on your birthday.
7. Escape Hunt, West End
Located in Brisbane, enjoy a free play opportunity for your special day. All you have to do is sign up and bring a couple of friends. You can contact them directly for further information.
8. Rewardle
Rewardle is giving away 15% off your next experience using their mobile app. Simply use the website at redballoon.com.au to get further details and seek other amazing offers.
Birthday Beauty & Cosmetic Freebies
1. Body Shop
Body Shop is offering you a gift when you sign up. You might also get a $10 voucher if it's your birthday.
2. Swarovski
Enjoy incredible discounts and vouchers once you join Swarovski. Visit their website for their latest offers in 2022.
3. Priceline
You will need a Priceline account first. Once you create an account, you can start buying things through the site through the $5 voucher that they offer on special occasions. Many items are available on the website, like airline tickets, hotels, cars, etc. You can also buy gift cards.
4. David Jones
$5 free vouchers are available for all members at David Jones. You must create an account and log in before redeeming your voucher. To get the discount, you must provide your correct birthdate.
5. MyerOne
Myerson gives you a10$ voucher for your birthday. You need to remember your myerOne card number for it to be effective.
6. Amcal
Amcal will give you a 5% discount on all purchases if you register on your birthday. Hence making it on the list of freebies.
7. Heinemann
How about receiving a special gift every year? It doesn't matter what it is, just something thoughtful. You can check out the site's suggestions if you want unique ideas.
8. MECCA
Every time you spend at Mecca, you'll receive a gift. You'll get a gift card every year on your birthday when you shop at Mecca, redeemable at any location within the chain.
9. Sephora
Sephora is an online beauty retailer that offers discounts on its products. You can get double the points on your purchase during your special month. Even if you can't quite call it a freebie, it's not a bad deal at all.
10. Napoleon Peris
You can redeem points for any item in their catalogue. You can even get an instant $10 bonus for your birthday.
11. Ella Bache Myer Centre
Ella Myer Centre offers complimentary anti-stress massage with every facial booked. It's a great way to unwind after a long day at work.
Not to mention to treat yourself on your birthday! Some things need to be vetted, so check out their website for further details.
12. Essential Beauty
This excellent service allows you to get a gift card for your next birthday. You just need to sign up online or download the app and wait for them to send you your gift card.
13. Brazilian Beauty
Users receive points every time they share content on the site. You can then redeem points to get gifts, and juicy birthday vouchers, including beauty products. Brazilian Beauty also offers an affiliate program that allows affiliates to earn money when their referrals purchase products. Affiliates can choose between getting paid via PayPal or Amazon Payments.
14. L'occitane
L'Occitane is a fantastic brand that stands out among other beauty brands. Get to enjoy complimentary gifts on your birthday with every purchase you make.
15. Pharmacy4Less
You will need to fill out a short survey about your age, gender and location. Once you complete this survey, you will receive a $10 voucher. However, you must use this voucher within the expected days after receiving it.
16. Michael Hill
$50 birthday voucher, for a minimum expenditure of $200. You also get a $20 voucher if you join the site. However, you must use this voucher on a purchase worth $100 or more. I recommend getting your wallet ready for this one.
17. Pandora
Pandora offers 15% discounts off jewellery for birthdays, anniversaries and other special days. You can also add your wedding and engagement dates to get even more savings.
18. Quality Pharmacy
If you are in Victoria, this is a freebie you'd enjoy for your birthday. Sign up and get a $15 voucher for your special day.
Other Birthday Freebies
1. Lincraft
How about a $10 voucher for your birthday? It's a nice gift for someone special and won't break the bank. However, the signing-up process takes forever to complete. But if you are patient enough, it is not such a bad deal.
2. Sheridan
Sheridan is one of the best freebies on this list. This is because it gives out a sign-up voucher together with a birthday voucher, each worth $25.
The only downside is that it takes ages to recover your password if forgotten. However, it will be worth the wait at the end of the day.
3. Qantas Frequent Flyer
The Qantas frequent flyer program offers rewards of up to 15% off. You can earn points by shopping in their stores, redeeming gift cards offered by partner brands, and purchasing merchandise.
4. Kikki K
Kikii K is an online store offering premium products like stationery, pens, notebooks, etc. They also offer gifts every month for you to celebrate your birthdays. So if you're looking for something special for your friends and family, this is the place to go!
5. Smiggle
If you join today, you can get 5 dollars off your first birthday purchase. Smiggle is a great place to shop online for your next purchase. You get $10 off when you spend $25.
6. Spotlight
$10 off on your birthday today! You will also receive a $10 sign-up gift code when you register.
7. Adairs
Adair's Linen Lovers Club offers a two-year subscription plan at just $20. Members also receive a gift when signing up. For special days you'll receive discounts on future purchases. Sign up and get to enjoy other special deals.
8. Toys'R'Us
Toys'R'Us is an online retailer of toys, games, movies, music, electronics, baby products and other gifts. If you're looking for a birthday gift card, you must sign up here.
9. Best Friends Pet Store
A lot of people love pets. If you're looking to buy a pet for someone special, they've got a deal just for you! Get a $10 voucher at Best Friends Pet Store at an unlimited minimum expenditure.
10. Ted's Cameras
The club members receive a $10 voucher when signing up and another $20 voucher on their birthday. This is one of the best ways to get started in the photography industry with a significant discount. There is also a catalogue of some of the best gadgets, such as SD cards, at discounted prices.
11. Dusk
They offer vouchers for birthdays, anniversaries, and other events. Plus, it's affordable to be a member. For just $10, you get two-year membership. While it takes a long time to checkout, getting a free voucher is a nice bonus.
12. Flight Centre
You'll get a free flight when you sign up for Flight Centre Rewards. When your birthday comes around, you'll receive a voucher for a free flight. However, this information is yet to be clarified.
13. Woolworths
They offer 5 points per week when you purchase at any Woolworth shop in Australia. Every customer gets a Woolies card to earn Woolies points every time they shop. You also get a chance to redeem those points for discounts at Woolies stores. For example, buying $2000 worth of groceries will receive $10 off your bill!
14. Angus & Robertson
You can get a 5% discount if you sign up for an account. Registering takes just 10 seconds. Once you have registered, you will receive a confirmation email. Your first purchase will need to be verified before you can apply the discount
15. BWS
Birthday drinks are great, especially when you get them free. However, if you're looking to save money, the best thing is to sign up for BWS. You will then receive a $5 voucher for your birthday.
You can also earn $10 just for signing up! That's not bad for a few minutes of your time. Remember that it may take about half an hour before you start getting emails. So you might want to be patient with it since it's all worth it in the end.
16. Thirsty Camel
Thirsty Camel is an app that will give you a $10 off when you're ready to celebrate! You only need to start once, and then just keep using the app whenever you feel like celebrating. Creating an app account will take about 20 seconds to complete.
17. Cedar Creek Lodges
Cedar Creek lodges offer amazing deals for couples, families, friends and groups. When booking online, you get an instant discount when choosing a stay for two nights. You can also enjoy a complimentary second night if you book two nights.
This is a good bargain considering a night costs about $200. Lastly, club members are privileged to be among the first to receive invitations to upcoming events at the Lodge. Offer available in Queensland only.